Aaron Palensky and Spencer Schwellenbach had to wait two weeks to make their home debuts as Huskers.
After rain delayed the start of Tuesday's home opener against Air Force, the Nebraska baseball team pieced together a 7-6 victory under cool and wet conditions at Haymarket Park.
Palensky, a junior college transfer, and Schwellenbach, a true freshman, helped lead the charge.
Each had three hits, and Palensky was a home run shy of hitting for the cycle. Nebraska also got a three-run homer from sophomore Keegan Watson, who was making his second start of the season.
Nebraska rallied with two runs in the seventh, and considering the recent weather patterns, the Huskers were thrilled to get this win after waiting, and waiting and waiting some more to begin their home slate, which was originally scheduled to begin on March 5 but was delayed by weather.
"I've been waiting for this for a long time," said Palensky, who is batting .351. "Getting the 'W' made it even better."
Palensky doubled in his first at-bat, singled in his second and tripled in his third. The Papillion-La Vista South graduate drew a walk in his fourth plate appearance as the Huskers, after trailing 6-5, staged a seventh-inning rally.
"Obviously (hitting for the cycle) was in the back of my mind, but it was still a tight situation and I still had to do whatever I could for the team, and taking the walk is what I felt like I had to do," Palensky said.
Palensky's walk loaded the bases against Air Force reliever Joe Martinez. The Falcons turned to Nathan Price, who immediately hit Luke Roskam in the leg, which plated the tying run. Joe Acker followed with an RBI sacrifice fly, which proved to be the winning run.
"For sitting around all day and I don't know how many days. … Let's just say it was set up for a lot of excuses if you come out and play, and obviously we talked about not having those excuses," NU coach Darin Erstad said. "But to fight through that and have some adversity today with the weather … finding a way to get it done, it's good."
You have free articles remaining.
Keep reading for FREE!
Enjoy more articles by signing up or logging in. No credit card required.
Watson's three-run shot to the right-field bullpen in the fourth inning gave the Huskers a 4-0 lead before the Falcons (9-6) chipped away and eventually took a 6-5 lead in the seventh.
Schwellenbach, who is hitting .333, got the seventh-inning rally going by poking a single into right center.
Nebraska (7-7), which finished with nine hits, trotted out eight pitchers Tuesday, but seven were actually used. Junior righty Chad Luensmann entered to begin the top of the seventh, and after throwing three warmup pitches high and to the backstop, was attended to by the coaches and trainers. He left immediately due to a cut on the top of his thumb, Erstad said.
Senior Reece Eddins started and threw three scoreless innings, junior Robbie Palkert (1-1) picked up the win in relief and freshman Colby Gomes earned his third career save after a sharp ninth inning that included two strikeouts.
Erstad was not hesitant in using Gomes at the start of a busy week. Nebraska will conclude the Air Force series at 1:35 p.m. Wednesday. Freshman Kyle Perry will get the start. 
The Huskers then host Michigan State beginning Friday, though weather could reconfigure the schedule. Again.
"With weather in the weekend, yeah, you got a doubleheader staring you right in the face on Friday possibly, and you're looking at how that all sets up," Erstad said. "Tomorrow you're going to see some faces you haven't seen very often, so we're going to need some guys to step up."
Baseball, Air Force vs. Nebraska, 3.19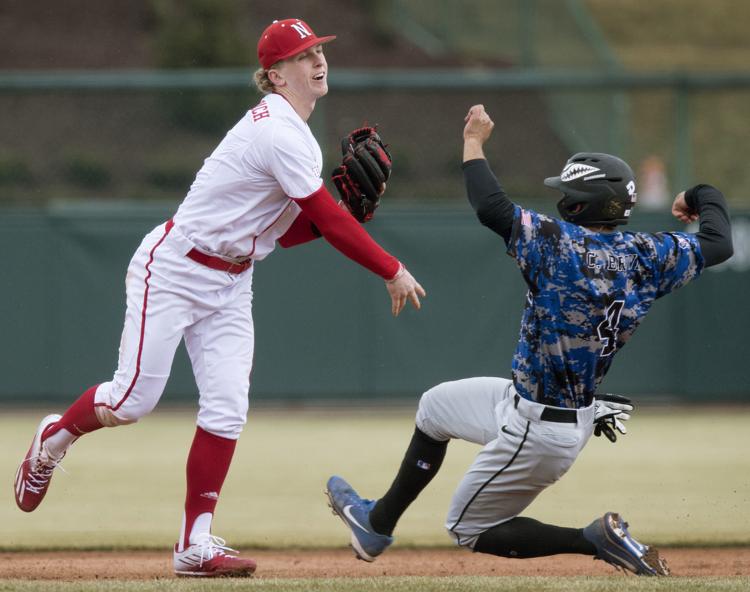 Baseball, Air Force vs. Nebraska, 3.19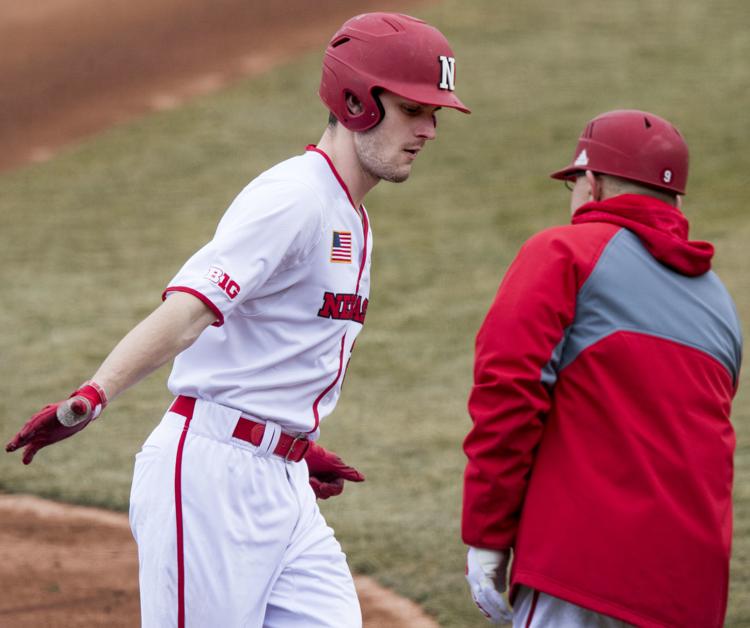 Baseball, Air Force vs. Nebraska, 3.19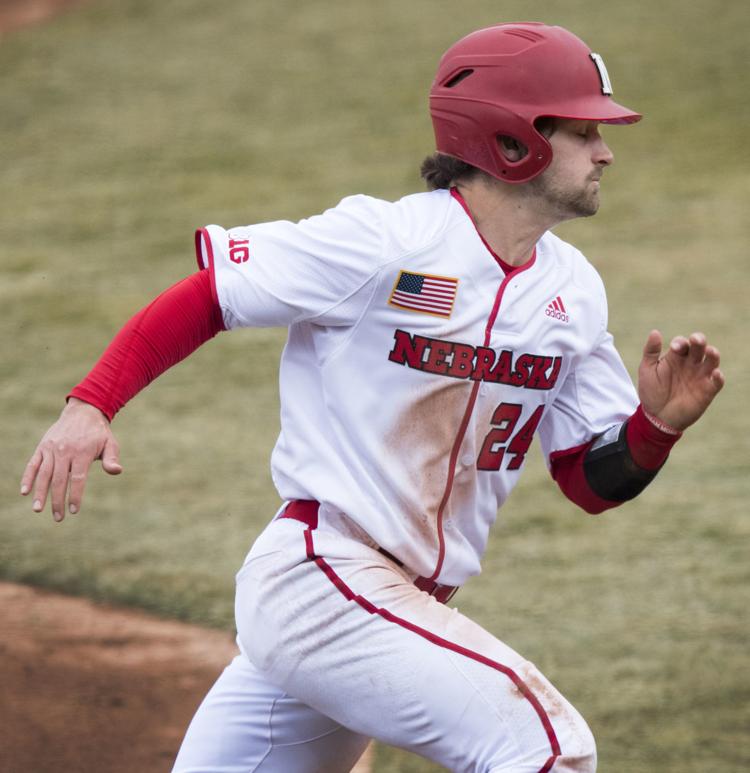 Baseball, Air Force vs. Nebraska, 3.19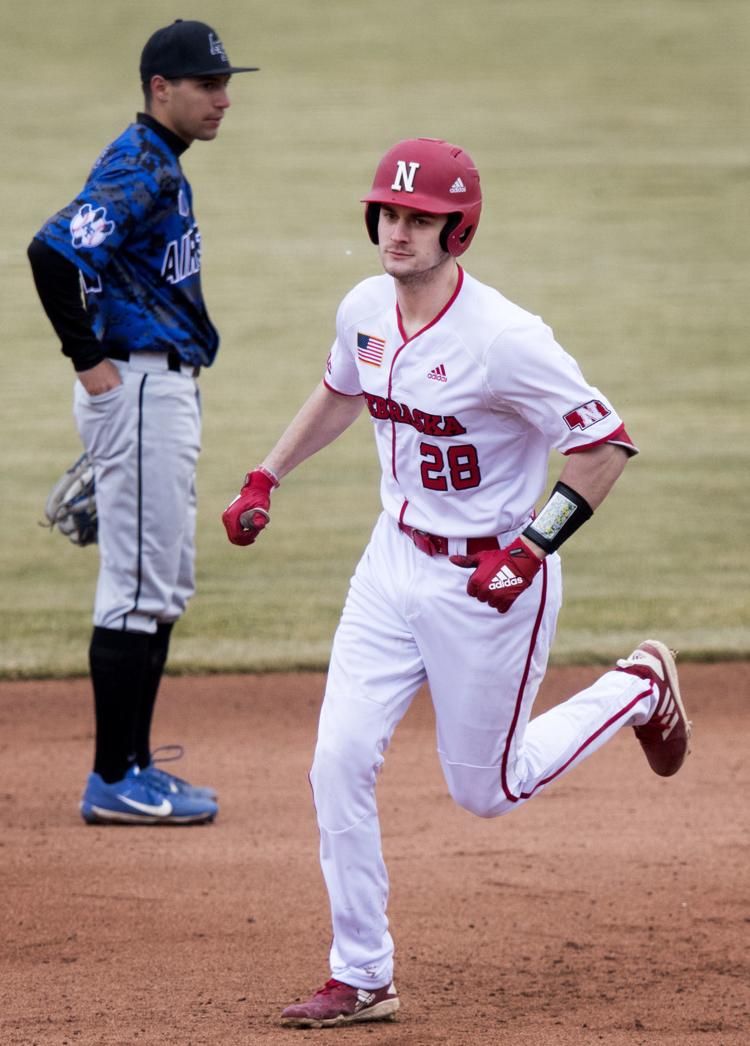 Baseball, Air Force vs. Nebraska, 3.19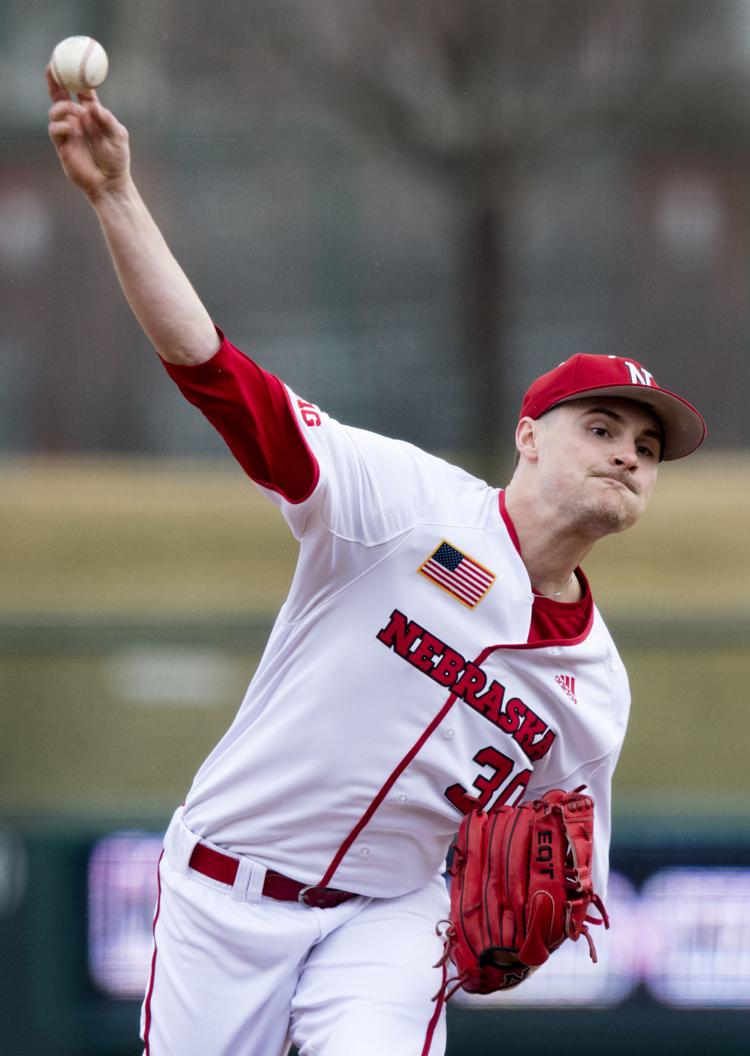 Baseball, Air Force vs. Nebraska, 3.19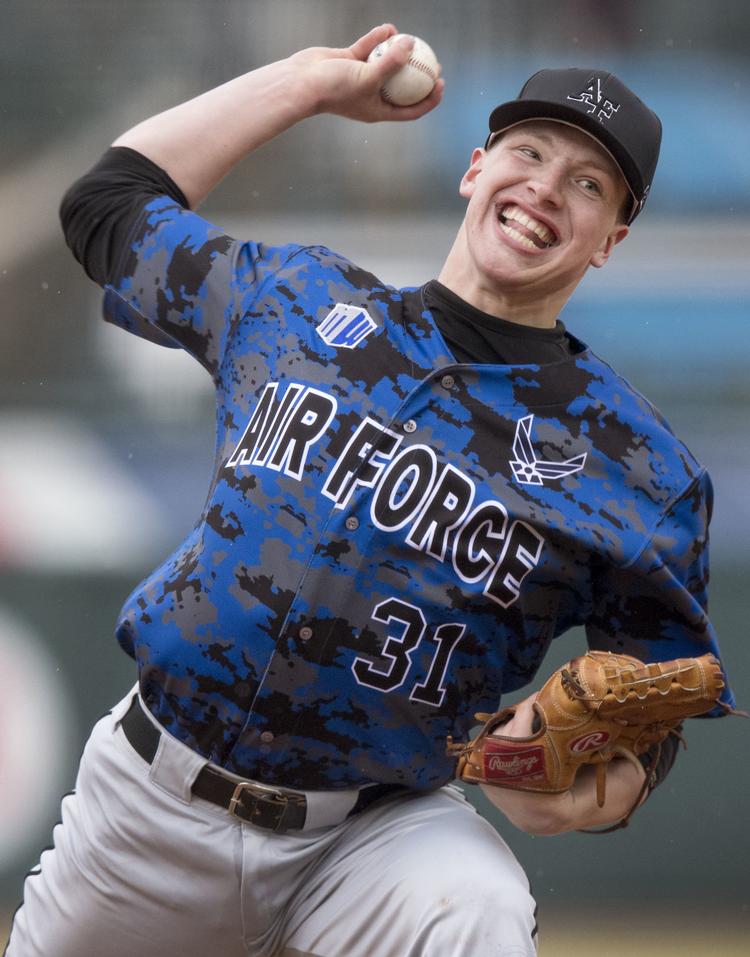 Baseball, Air Force vs. Nebraska, 3.19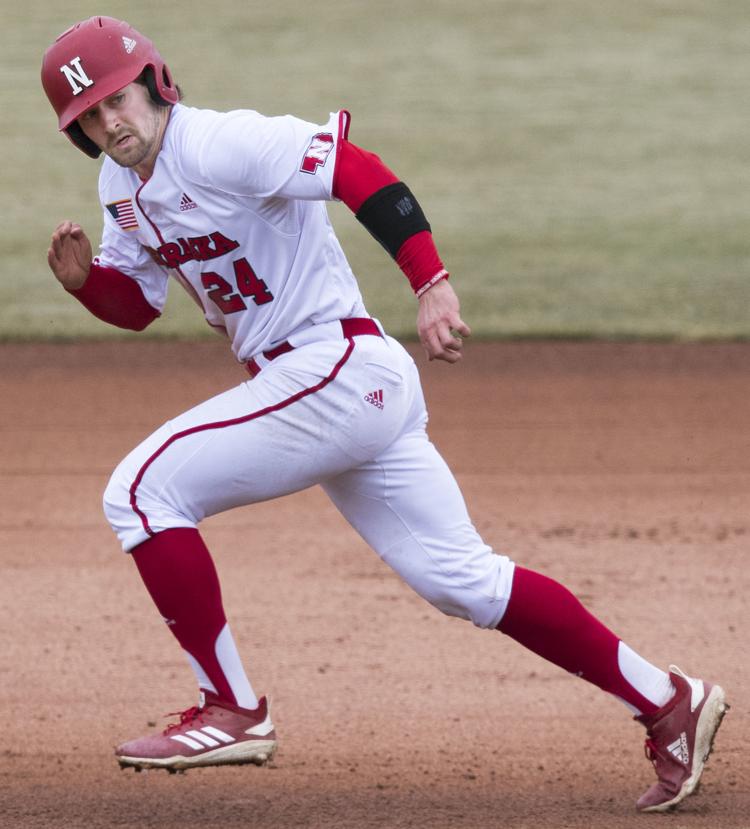 Baseball, Air Force vs. Nebraska, 3.19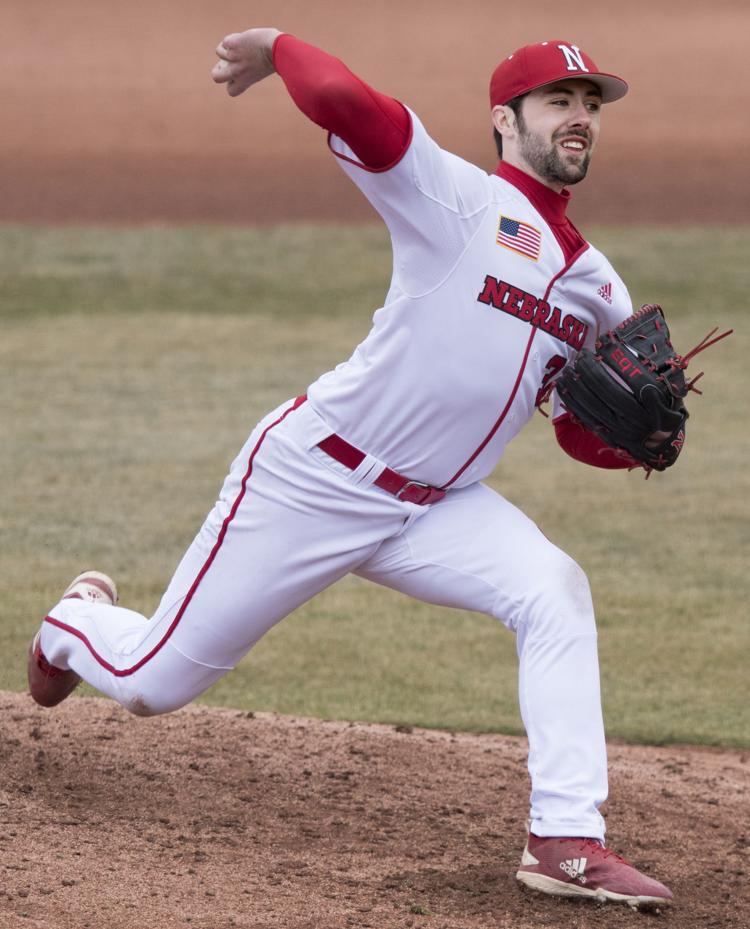 Baseball, Air Force vs. Nebraska, 3.19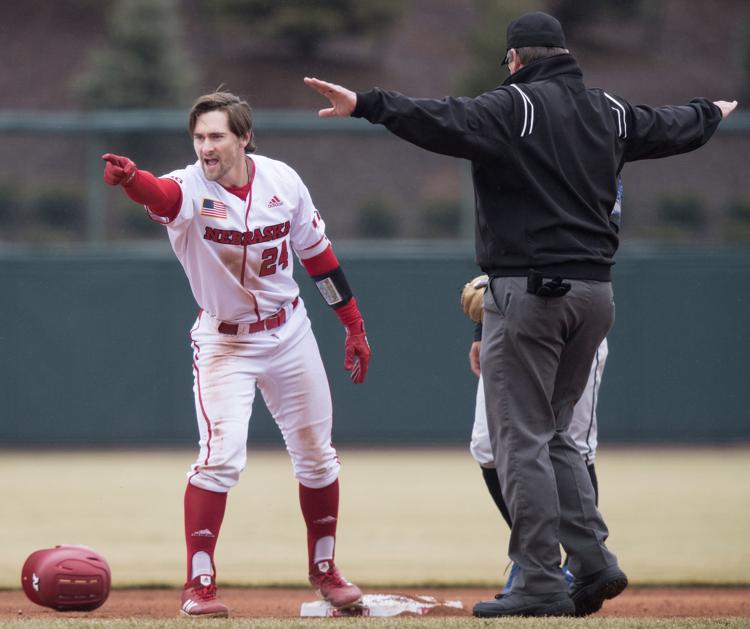 Baseball, Air Force vs. Nebraska, 3.19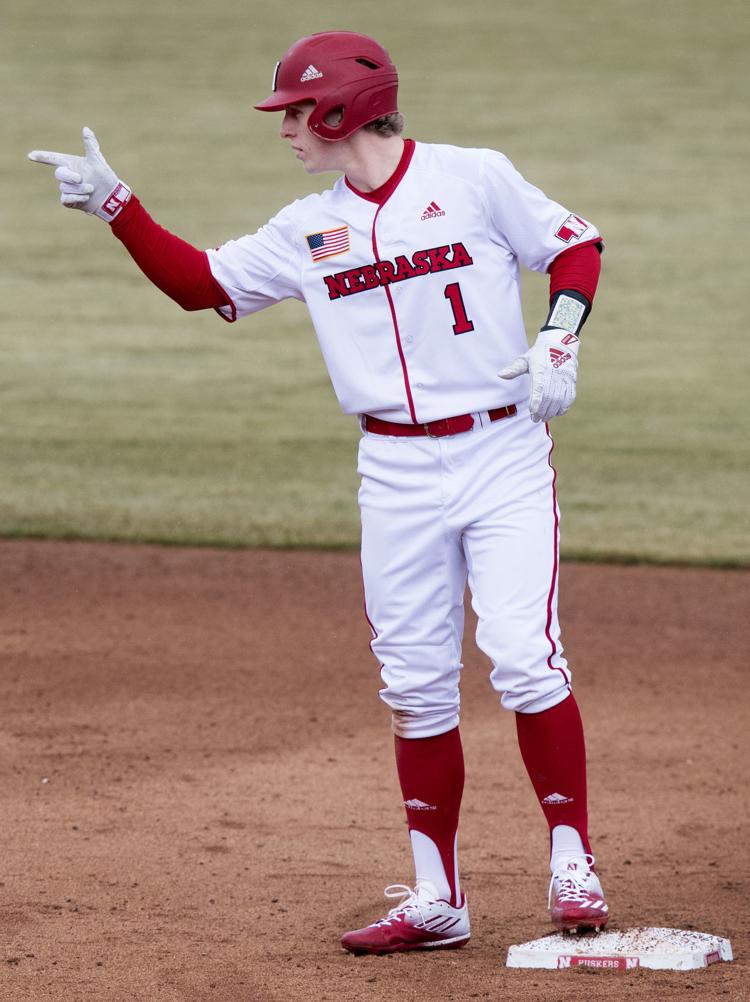 Baseball, Air Force vs. Nebraska, 3.19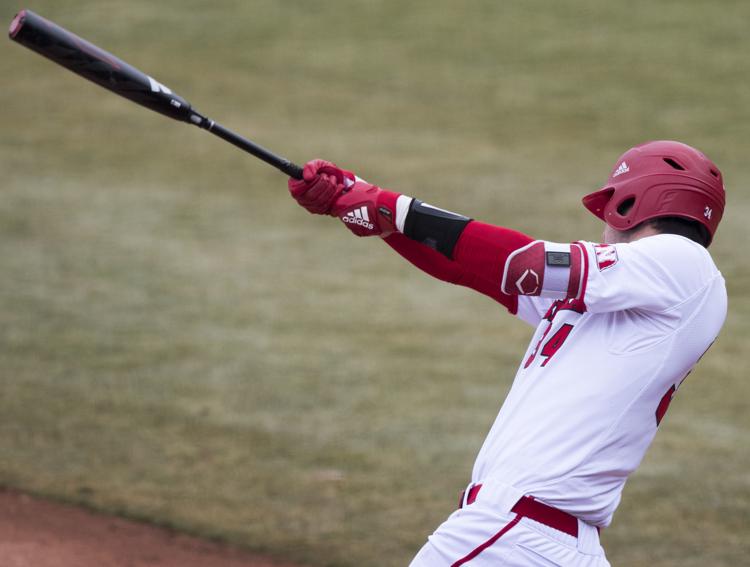 Baseball, Air Force vs. Nebraska, 3.19