Nebraska's ultimate grinder has hung up his cleats.
Husker baseball coach Darin Erstad, who built his legend as a standout two-sport athlete for the Huskers more than 20 years ago, and later as a 14-year major-leaguer, announced Monday he was resigning after eight seasons at the helm to spend more time with his family.
"After about 25 years of grinding as a player and a coach," Erstad said, "I'm just ready to take a deep breath and smile again."
He'll smile secure in his decision. Speaking to a small group of media members early Monday evening, Erstad recalled the effect his parents had on his own athletic life.
"I just know how important it was for me growing up to have my parents there all the time at games and practices, and that's meant a lot to me," Erstad said. "And I want to be able to do that for our kids as well. It's tough, because I really enjoy the kids (at NU); I love Nebraska, obviously, but it was time."
Erstad and his wife, Jessica, have one daughter, Jordan, and two sons, Zack and Adam.
"The kids told me not to stop coaching," Erstad said. "They didn't want me around. But I'm just ready for the next phase of life."
Erstad's resignation came one day before his 45th birthday, and eight years and one day after he was named head coach at NU on June 2, 2011.
NU pitching coach Ted Silva will serve as interim coach as Nebraska athletic director Bill Moos begins the search for his third major men's coaching hire in less than two years in Lincoln after hiring Scott Frost to lead the football program and Fred Hoiberg to coach men's basketball.
Nebraska arrived in Lincoln from Oklahoma City at about 4:30 p.m. Monday, one day after the Huskers' season ended with a 16-1 loss to UConn in the Oklahoma City Regional. Erstad told the players he wanted to meet following their return home, and delivered the news in the clubhouse at Haymarket Park.
"It's very emotional. I've never seen 35 to 40 guys crying in a room like that. We're so happy for Coach," NU junior pitcher Robbie Palkert said. "He made a decision for him and his family and we all respect the hell out of him for that. 
"He's been talking about values for four years now for me. We value family; we value each other above everything else. To see that finally come true and be embodied, like it has every single day, but to finally get that closure, that's a really, really cool thing."
Many players were still emotional as they trickled out of NU's baseball complex after the meeting ended.
Freshman pitcher Kyle Perry was still in tears more than 40 minutes after getting the news and having a one-on-one meeting with Erstad.
"The first he thing he said to me was, 'I'm sorry.' It just broke my heart. He made everybody on the team just (be) the best they could possibly be, on and off the field," Perry said. "He wanted to see his kids grow up.
You have free articles remaining.
"There's so much you have to pour into this thing. I respected his decision so much. We all respect him so much as a man. It came as a shock, but at the end of the day, that's a big-boy move and baseball's a freaking game, for God's sake."
Erstad's record at NU was 267-193-1. The 2017 Huskers won the Big Ten regular-season title, with Erstad named the league's coach of the year.
Four of Erstad's eight teams finished second or better in the conference, and his teams reached the Big Ten Tournament championship game in 2013, 2014 and 2019. Nebraska qualified for NCAA regional play in 2014, 2016, 2017 and 2019.
While Erstad steered the program back to respectability after three straight seasons of double-digit Big 12 losses, the Huskers never did reach the heights of the 1999-2005 NU squads that won four Big 12 Tournament titles, two regular-season championships and made the only three College World Series appearances in program history. NU was 2-8 in their four regional appearances under Erstad, including a 1-2 mark this season.
After losing to Indiana in the 2014 Big Ten Tournament championship game, the Huskers lost 10 of their next 12 postseason games (Big Ten and NCAA tournaments) and failed to qualify for the 2018 Big Ten Tournament after going 24-28 overall and 8-14 in the league.
That run included two straight seasons of going 0-2 at the Big Ten Tournament, with a 1-2 showing in 2017 after the team won the regular-season title.
Nebraska had lost five consecutive NCAA Tournament games, scoring nine total runs in those games, before knocking off UConn 8-5 on Friday at the Oklahoma City Regional.
The Huskers followed that victory by taking a 5-0 lead on No. 9 national seed Oklahoma State and leading 5-2 in the ninth inning before the Cowboys scored four runs in the frame to rally for a 6-5 win. The comeback was capped by Trevor Boone's three-run home run with two outs.
The Huskers' season ended Sunday with the loss to UConn in a regional elimination game, dropping them to 32-24 for the year.
The lack of postseason success led to a growing portion of the fan base questioning whether Erstad was the right man for the job. But that criticism played no role in Erstad's decision, he said.
"I've been dealing with that my whole life. As a player you're under heavy scrutiny. I get that at a place like this, there's going to be that," Erstad said. "I actually enjoy that stuff. It keeps you on your toes. But that had no bearing on anything."
Erstad, as blunt as they come in Nebraska's coaching circle, seemed sincere in his desire to spend more time with his family. The decision, he said, was something he'd been mulling  the past couple years.
"I remember last summer I looked at my daughter and she had grown, like, a foot. You just have your head down and you can't get back those moments," Erstad said. "I've asked numerous coaches this through the last few years: what's your biggest regret about coaching? And it's not seeing your kids grow up.
"I'm not ready to lose those memories."
Darin Erstad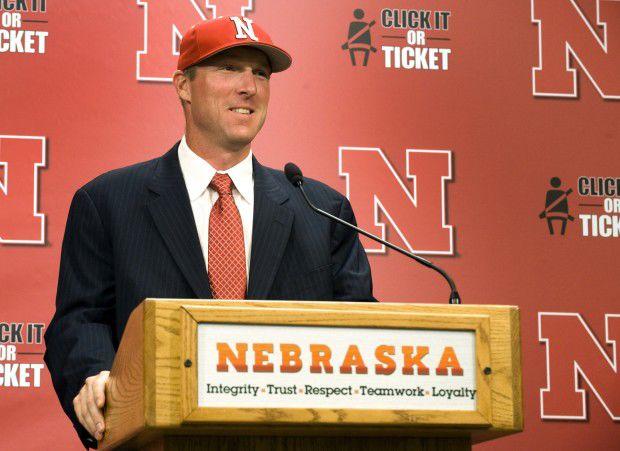 Darin Erstad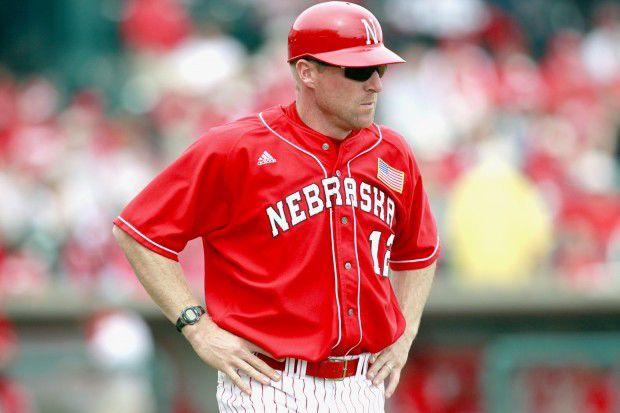 Darin Erstad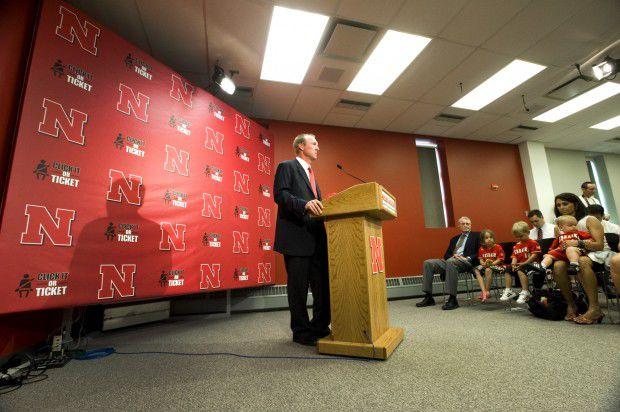 Darin Erstad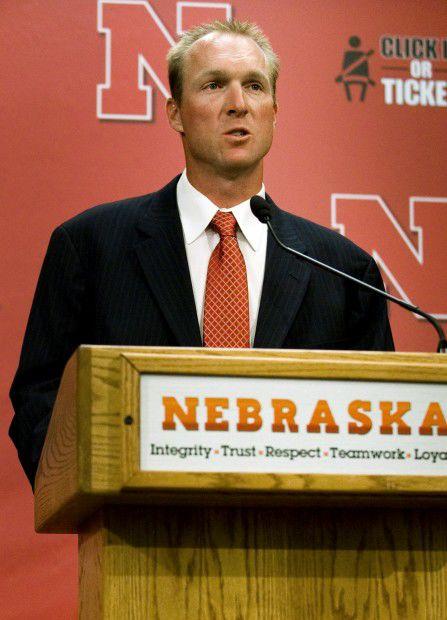 Darin Erstad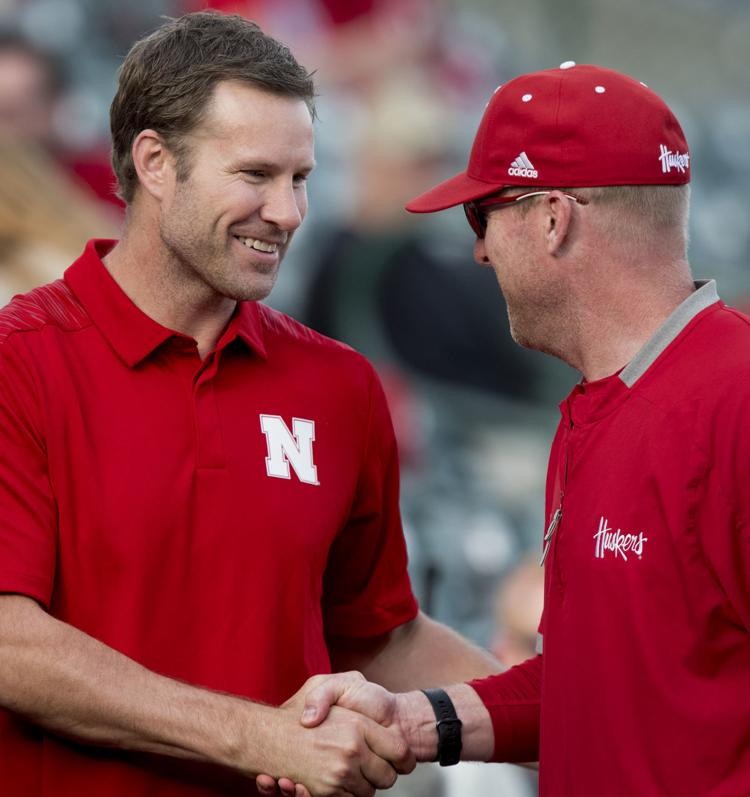 Darin Erstad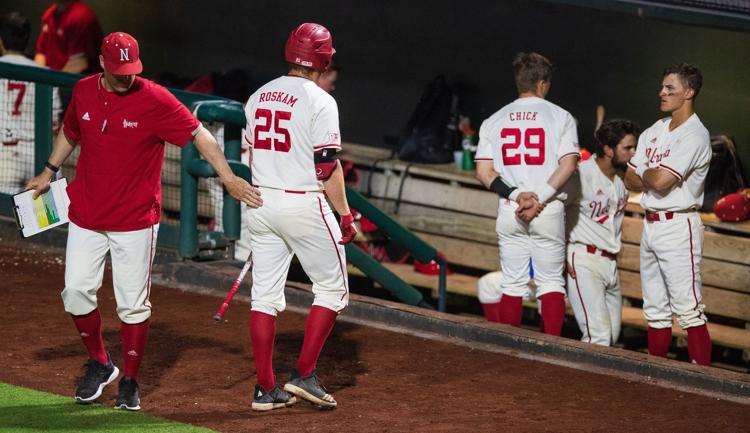 Darin Erstad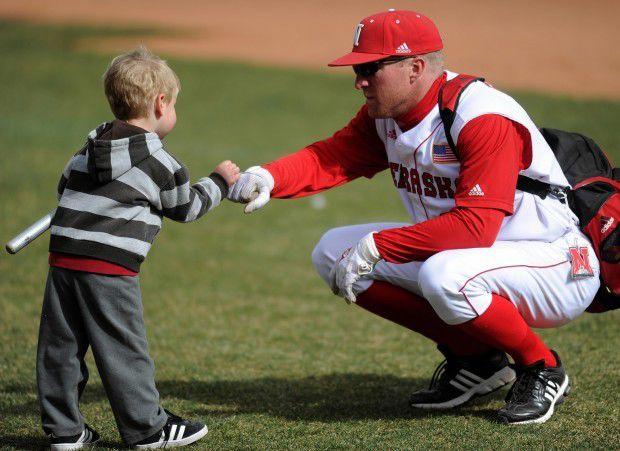 Darin Erstad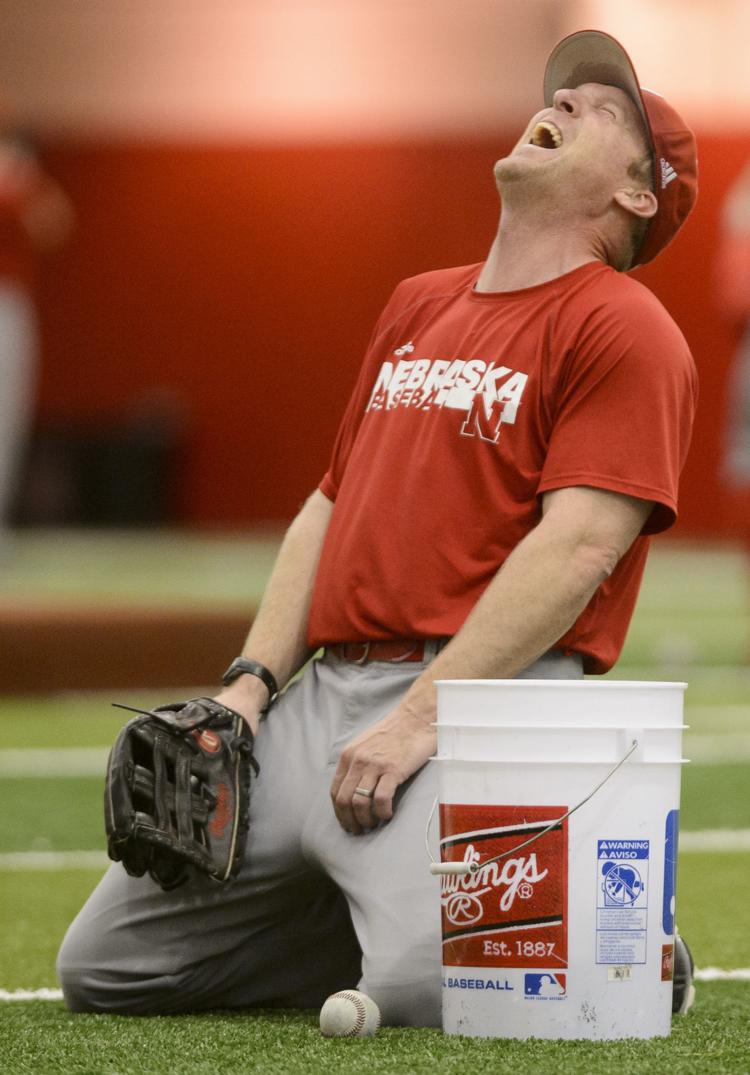 Darin Erstad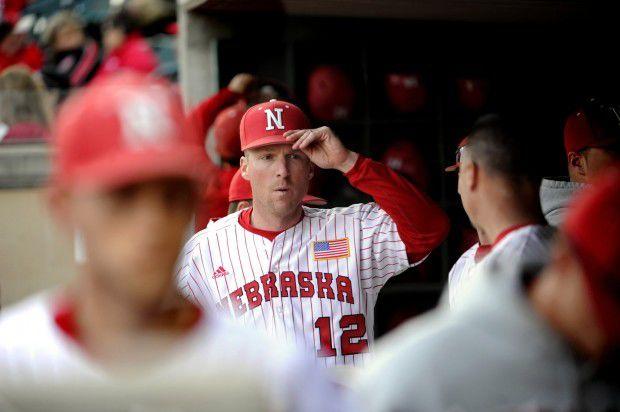 Darin Erstad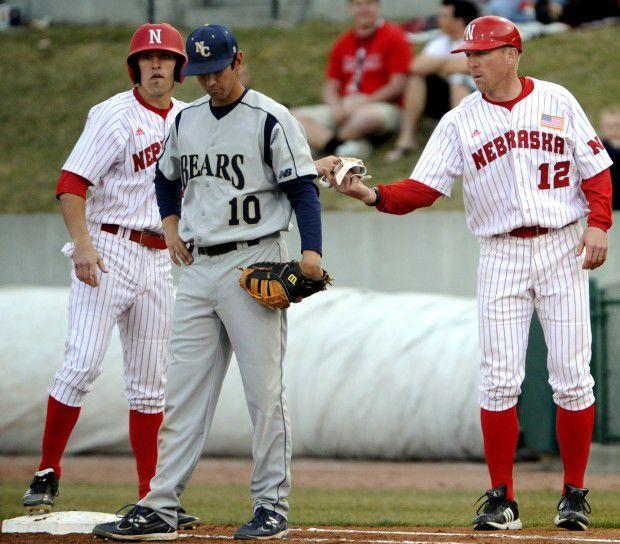 Darin Erstad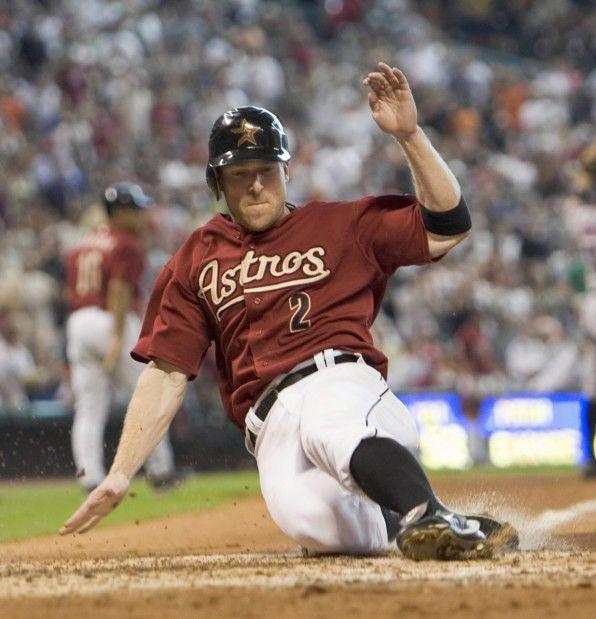 Darin Erstad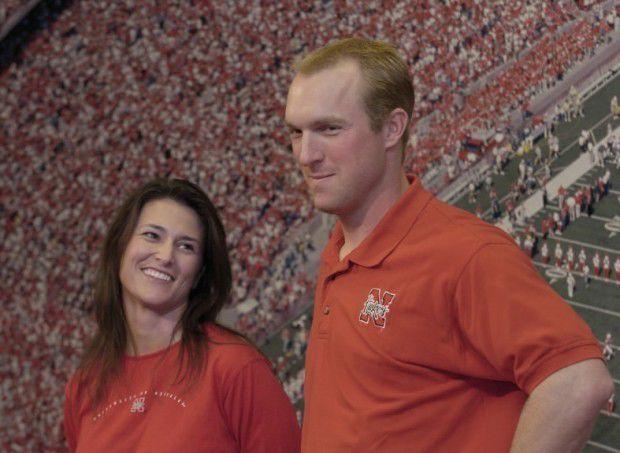 Darin Erstad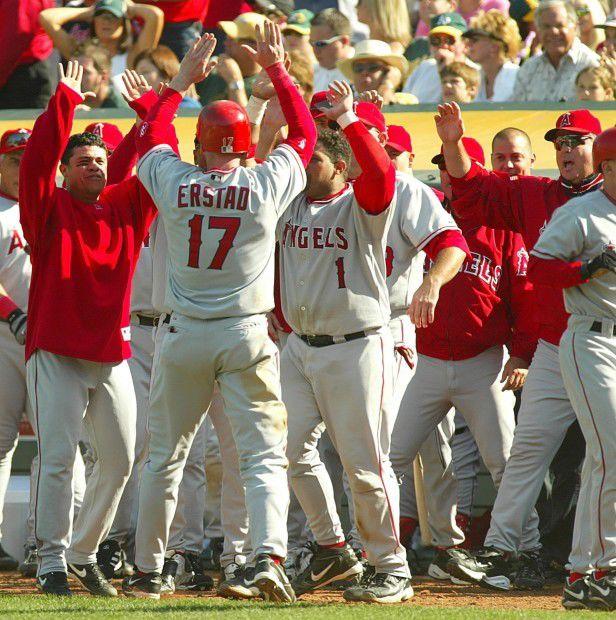 Darin Erstad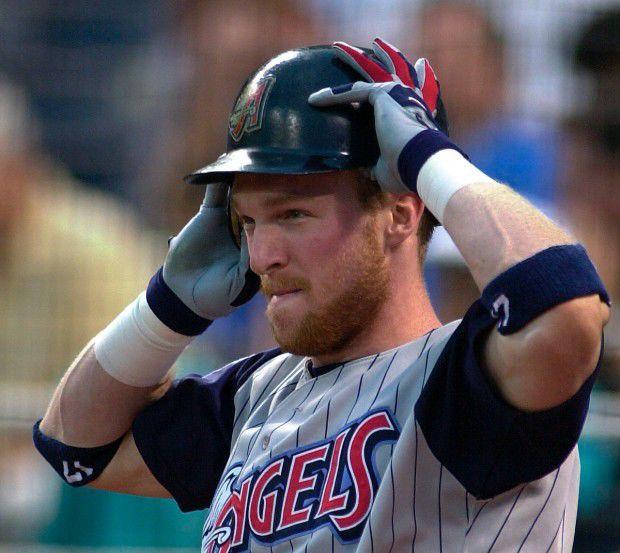 Darin Erstad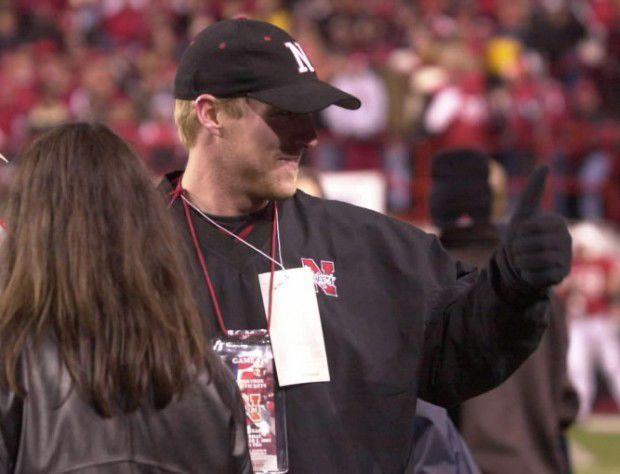 Darin Erstad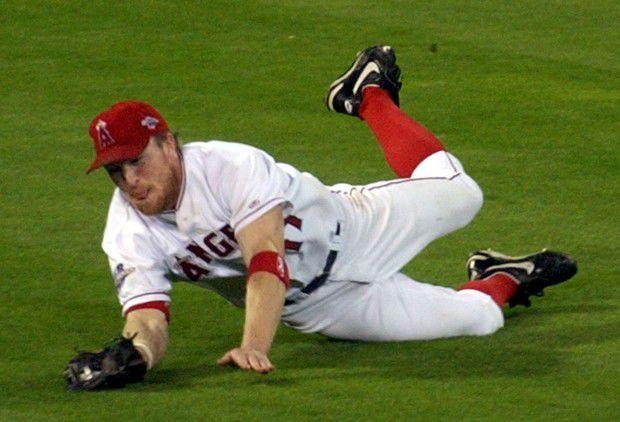 Darin Erstad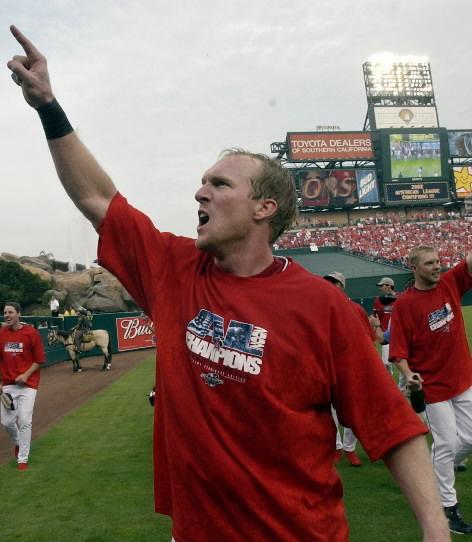 Darin Erstad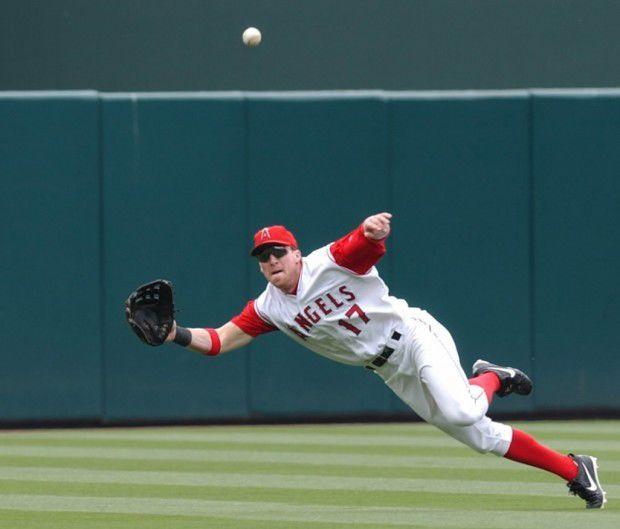 Darin Erstad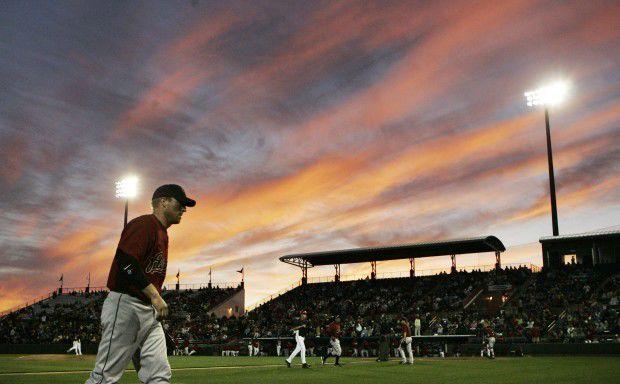 Darin Erstad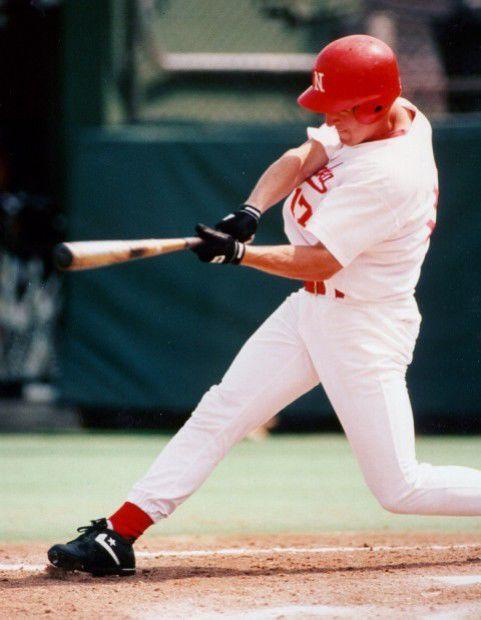 Darin Erstad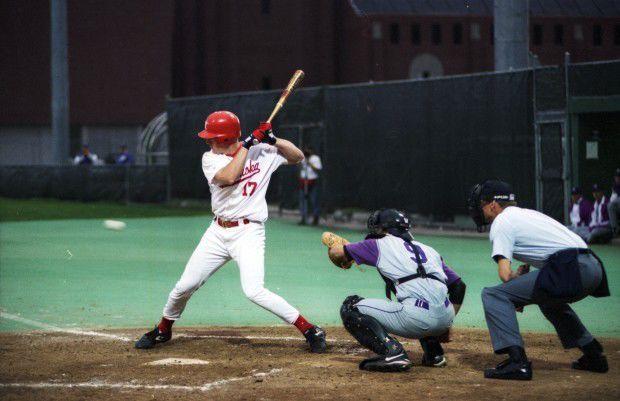 Darin Erstad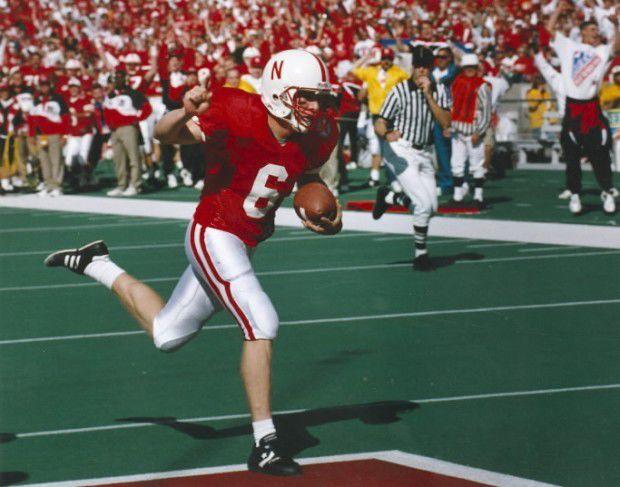 Darin Erstad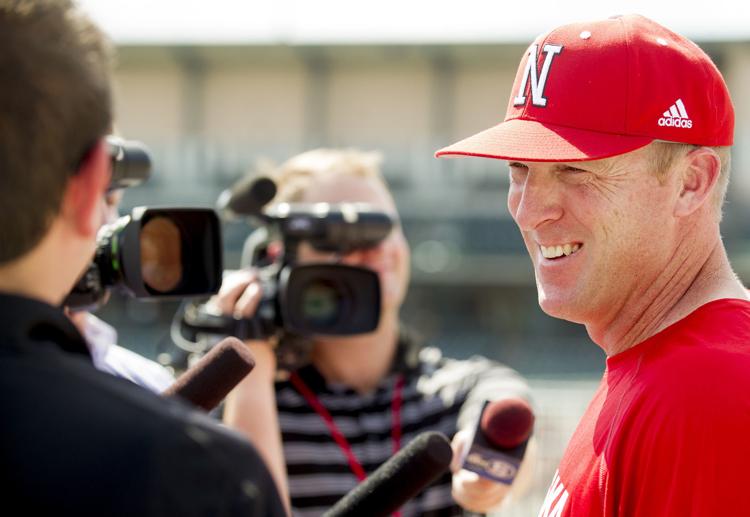 Darin Erstad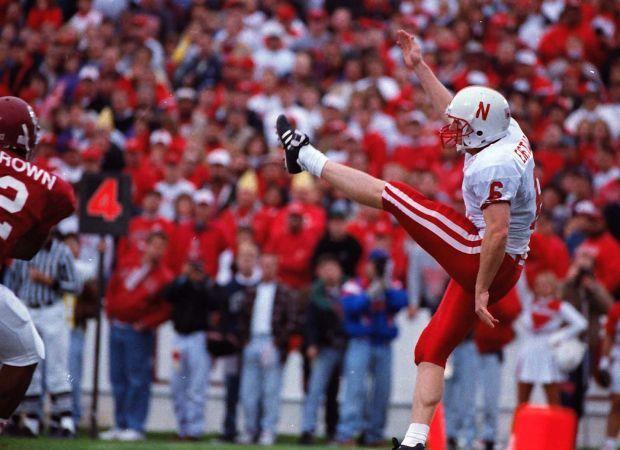 Ohio State vs. Nebraska, college baseball, 5.21.14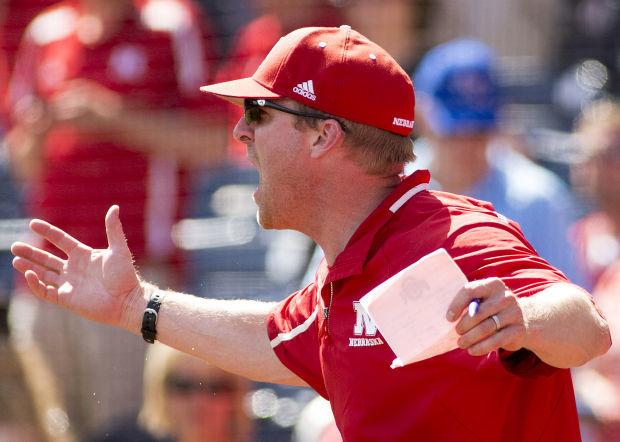 Binghamton vs. Nebraska, NCAA Baseball Regional, 5.31.14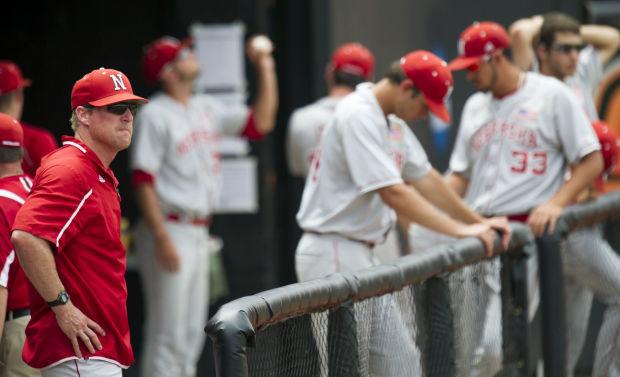 Husker fall baseball practice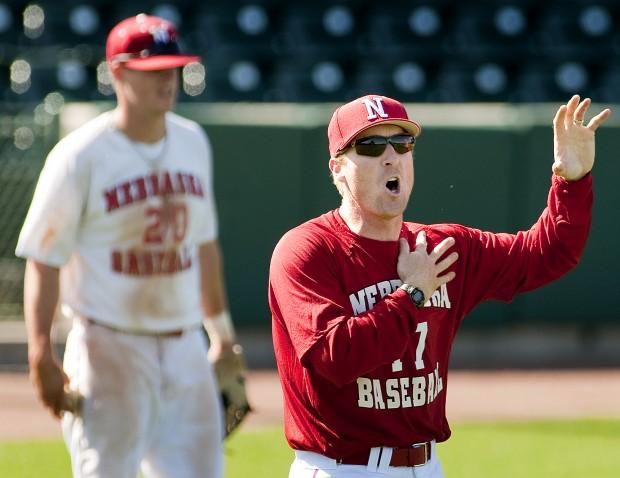 Nebraska baseball vs. Gonzaga, 2.17.12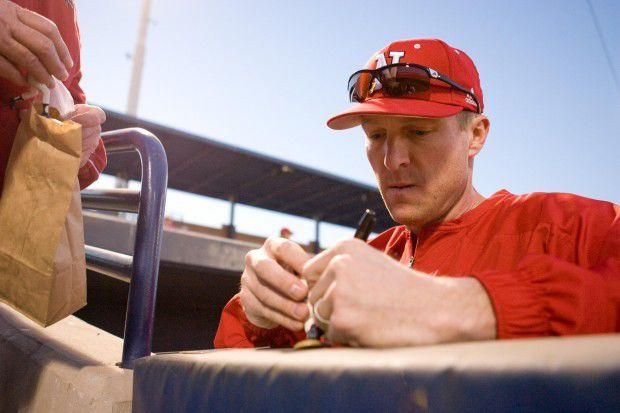 Watch: Aaron Palensky reacts to the news of Darin Erstad's resignation
Watch: Darin Erstad discusses the reasoning behind his resignation
Watch: An emotional Kyle Perry reacts to Nebraska baseball coach Darin Erstad's resignation
Watch: Nebraska pitcher Chad Luensmann offers his reaction to Darin Erstad stepping down as the NU baseball coach.
Watch: Mojo Hagge responds to Darin Erstad resigning
Robbie Palkert: Darin Erstad 'was a father to me'
Kyle Perry
Speechless is an understatement. Coach Erstad poured his heart and soul into Husker Baseball. He has done more for me than I could ever pay back. I am so grateful for the time I got to spend under his wing. So much love for him and the Erstad family for all they've done. #gbr

— Kyle Perry (@_kp23_) June 3, 2019
Luke Roskam
Coach Erstad genuinely cares about all of his players and helped me not only become a better baseball player but a better man. I will forever cherish the 3 years I got to play for him here at Nebraska! THANK YOU COACH FOR EVERYTHING 🙌

— Skum (@LukeRoskam) June 3, 2019
Nebraska Baseball Head Coach Darin Erstad resigns, 6.3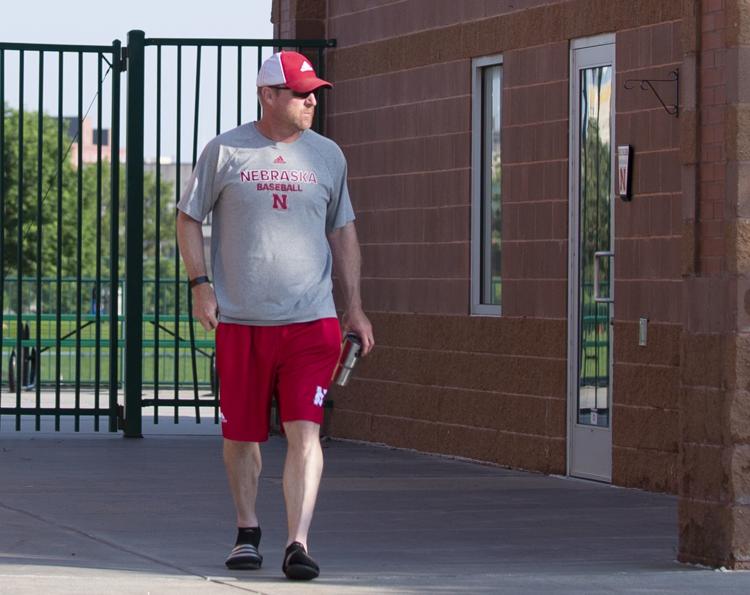 Nebraska Baseball Head Coach Darin Erstad resigns, 6.3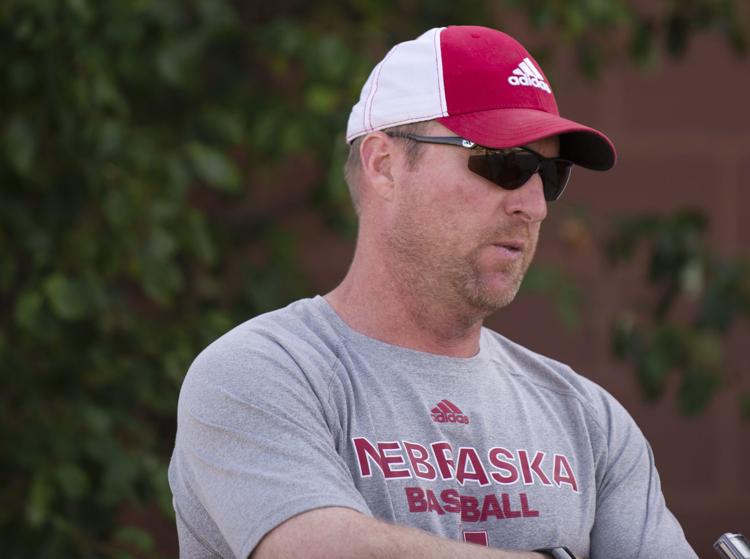 Nebraska Baseball Head Coach Darin Erstad resigns, 6.3