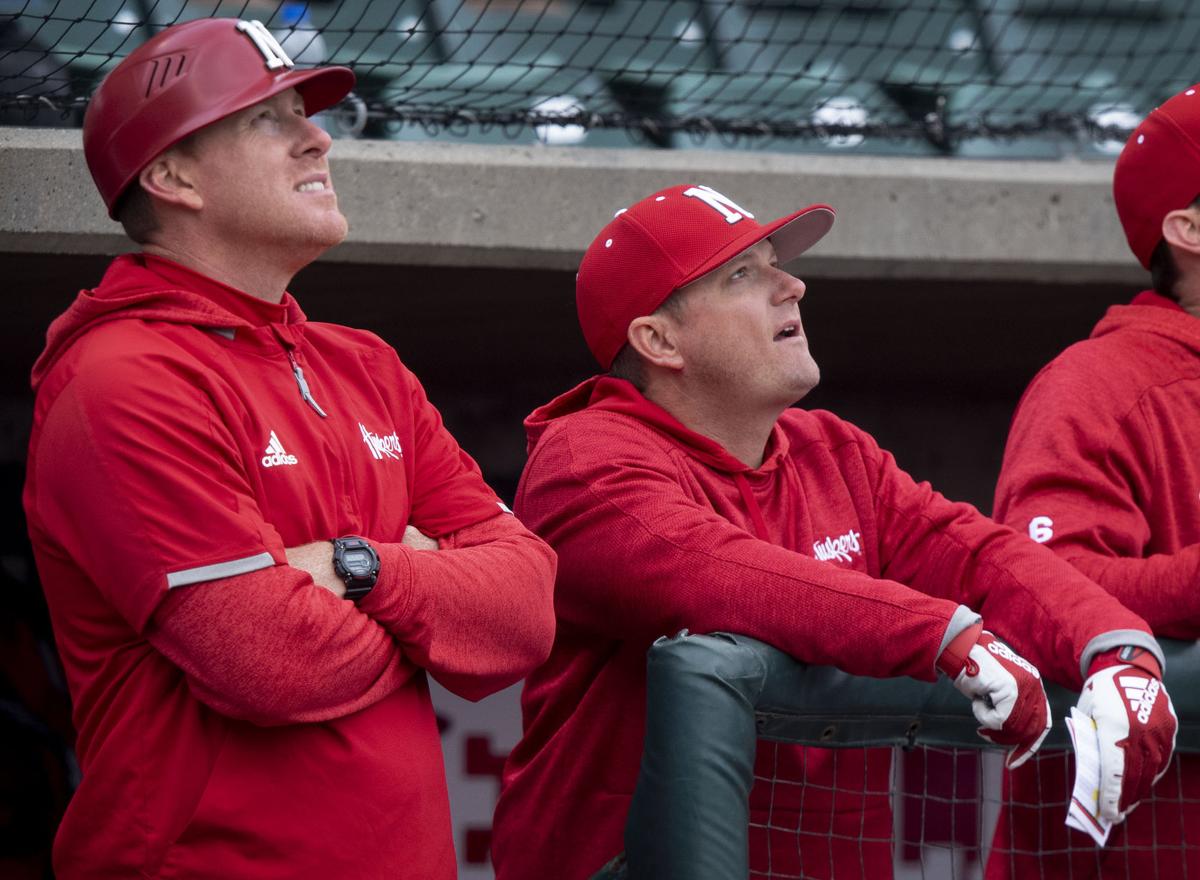 Will Bolt knew almost right away.
It was the fall of 1998. Bolt and the rest of his recruiting class, Dave Van Horn's first at Nebraska, were going through their first few practices as teammates.
And even then, they knew they had something special.
"We were all sold on a similar vision: a new coaching staff that had had some success in some other places, and we had a new facility that was going to be built, and we were all coming for similar type goals," Bolt said Friday. "That we all wanted to have a chance to really take the program to the next level."
That group did, of course, becoming the driving force behind Nebraska's first-ever College World Series appearances in 2001 and 2002.
Why is that story relevant now, more than 20 years later? Because Nebraska's newest recruiting class, this one put together by Bolt the coach and his staff, shares a lot of similarities with that group.
"Now, plans don't always work out, right? You have to have the players," Bolt said. "But you have to have a very defined plan when it comes to recruiting to fit your particular needs for your program and how you're going to go about it."
Bolt, recruiting coordinator Lance Harvell, and pitching coach Jeff Christy didn't exactly sit down and draw up a blueprint that perfectly matched what Van Horn and his staff did in 1998. But with the depth of talent inside the state's borders, and the staff's connections around the country, there are some striking similarities.
Besides eight home-grown recruits — Jackson Brockett, Drew Christo, Luke Jessen and Kyle Randazzo of Elkhorn; CJ Hood of Hickman; Max Petersen of Lincoln; and Matthew Guthmiller and Corbin Hawkins of Omaha — Nebraska pulled a player out of Canada, just as it did in 1998. The Huskers also brought in a player form Hawaii, just as it did in 1998. And just as it did in 1998, NU signed one player from Texas.
Bolt was the Texas native in that 1998 class. This year it's pitcher Chandler Benson.
"We were very fortunate in our state that we had quality players that we felt like could help us win," Bolt said. "And you add in five or six other states, and you add in Canada, and you end up getting a lot of the same type of players that I played with, quite frankly, here at Nebraska.
"Guys that come to work every day to get better and play a certain way and think about their teammates in a certain way, and we felt like we were able to find some really talented players from a lot of the same places that we're going to continue to go to the well for."
The Nebraska group has largely played together for most of their lives. They're familiar with each other, and helped peer recruit each other to Lincoln. They know, just as the 1998 group did, the talent that resides in the state.
While it remains to be seen whether the 2021 class becomes the same kind of anchor the 1998 class did, the similarities between the two groups are a good place to start.
"We all pushed each other every day. We're still great friends today because of the experiences that we did have in college," Bolt said of his class. "It was pretty evident right away that all those guys were here for the same reasons. And we came from some different areas, but once we got together we all felt we had a lot in common with how we viewed the game of baseball."