Will Bolt likely knew the answer before posing the question. But for the sake of common courtesy, he asked anyway.
The head coaching job at Nebraska was open, and Bolt pulled Jeff Christy, a Lincoln native and former Husker, aside and asked if he'd be interested in joining his coaching staff in Lincoln if Bolt got the job.
"I kind of looked at him (and) was like, 'That's a no-brainer,'" Christy said.
On Thursday, Bolt and Christy were in the same room for Bolt's introductory news conference at Memorial Stadium.
Bolt was home. So, too, was Christy.
The Lincoln Southeast graduate will be Bolt's pitching coach. Joining them is Lance Harvell, who will serve as the Huskers' hitting coach and recruiting coordinator after his recent stint at Sam Houston State.
For Bolt, his staff didn't come together over night. For several years, he envisioned taking on a head coaching job.
"I've been thinking about this for a while," Bolt said of the making of his staff.
Bolt was a graduate assistant during the Huskers' run to the 2005 College World Series when Christy was the starting catcher. And Bolt was a volunteer assistant at Texas A&M in 2006 when Harvell was still a player there.
They have crossed paths at different times ever since.
"We're all very good friends, but I didn't choose these guys because we're friends, I chose them because they're great coaches," Bolt said. "We're going to have the comradery and family atmosphere that I think is very important."
On Thursday, Bolt laid out how he envisions the staff working.
Harvell will run the offense and serve as the Huskers' third-base coach, which will allow Bolt to work from the dugout and talk to players.
You have free articles remaining.
"I'm not going to be completely out of the deal, but I also want to have a hand in every part of the program (but) not micromanaging," Bolt said. "I've always enjoyed that part of it. Even though I was a hitter and a position player, I've always enjoyed watching bullpens and kind of doing some of that stuff."
This will be Christy's biggest coaching job to date. He recently was Texas A&M's volunteer coach, a job Bolt recommended he take prior to the 2017 season.
Christy was never a pitcher, but he coached pitchers while at Central Oklahoma and he learned under one of the best pitching gurus in Rob Childress while at Texas A&M.
Christy is very intelligent and organized, which makes him ready to coach pitchers at Nebraska, Bolt said.
"To be organized is huge to be a pitching coach, because you've got to have a plan," Bolt said. "You've got to have an idea of what you want from a throwing-program standpoint, from a development of a pitcher standpoint."
Because Christy was a catcher, he has seen and worked with pitchers from a different point of view. Bolt pointed to Dave Duncan, who played catcher before becoming one of the most-respective pitching coaches in the majors.
"I know he's (Christy) a great pitch caller, too, that makes a great difference," Bolt said of Christy before telling a story from their days at A&M. "He almost Wally Pipped Rob (Childress)."
Bolt was referring to Childress missing a game earlier this past season to attend his daughter Hannah's graduation at UNL. Christy was given the reins on pitching and the Aggies' Asa Lacy shut down Mississippi State, a CWS qualifier, in a 1-0 victory.
"I told Rob, 'When you come back, Jeff's got it,'" Bolt joked Thursday.
Bolt's staff was officially announced Wednesday, a day before the news conference. But the three started their roles with the Huskers days before.
Because Sam Houston State (in Huntsville, Texas) was about an hour from College Station, Bolt, Christy and Harvell were able to meet multiple times and get the Husker ball rolling, especially when it comes to recruiting.
"We sat down and kind of formulated a plan as far as, 'This is what we need to do,'" Bolt said. "They've hit the ground running."
Nebraska athletic director Bill Moos said the salary pool for the assistant coaches is $350,000.
Huskers baseball coach Will Bolt, 6.20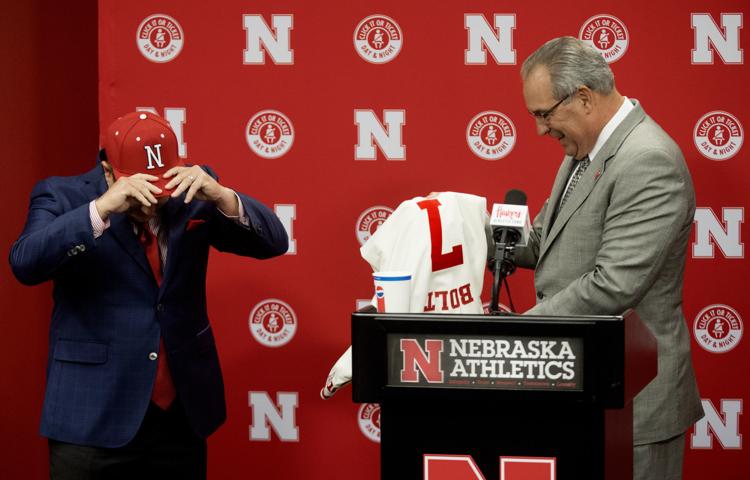 Huskers baseball coach Will Bolt, 6.20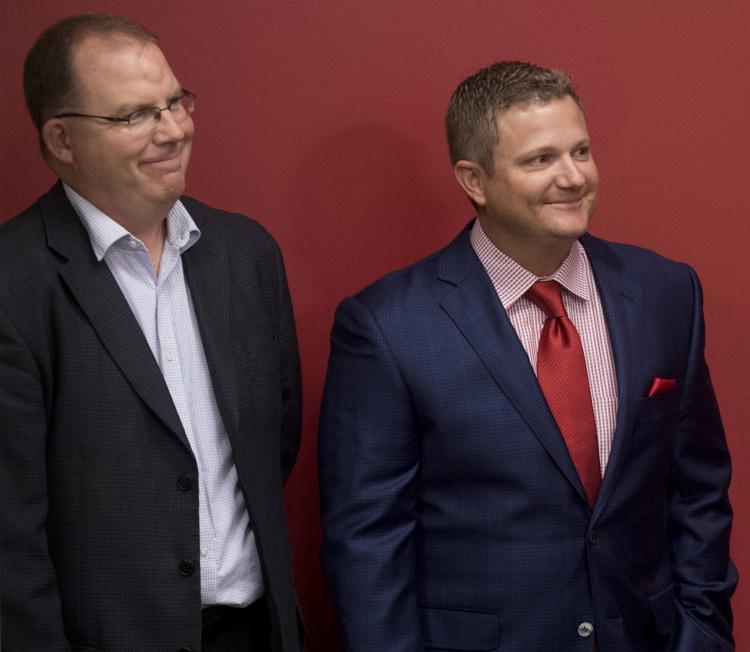 Huskers baseball coach Will Bolt, 6.20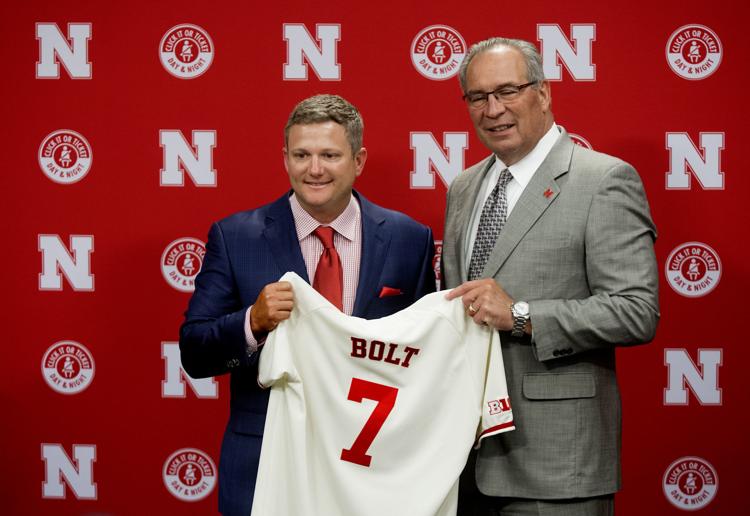 Huskers baseball coach Will Bolt, 6.20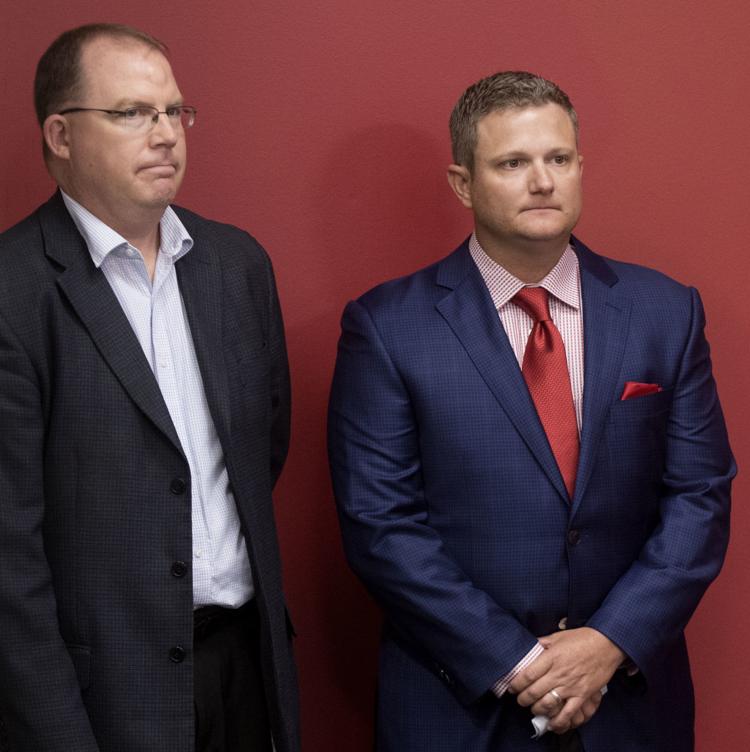 Huskers baseball coach Will Bolt, 6.20
Huskers baseball coach Will Bolt, 6.20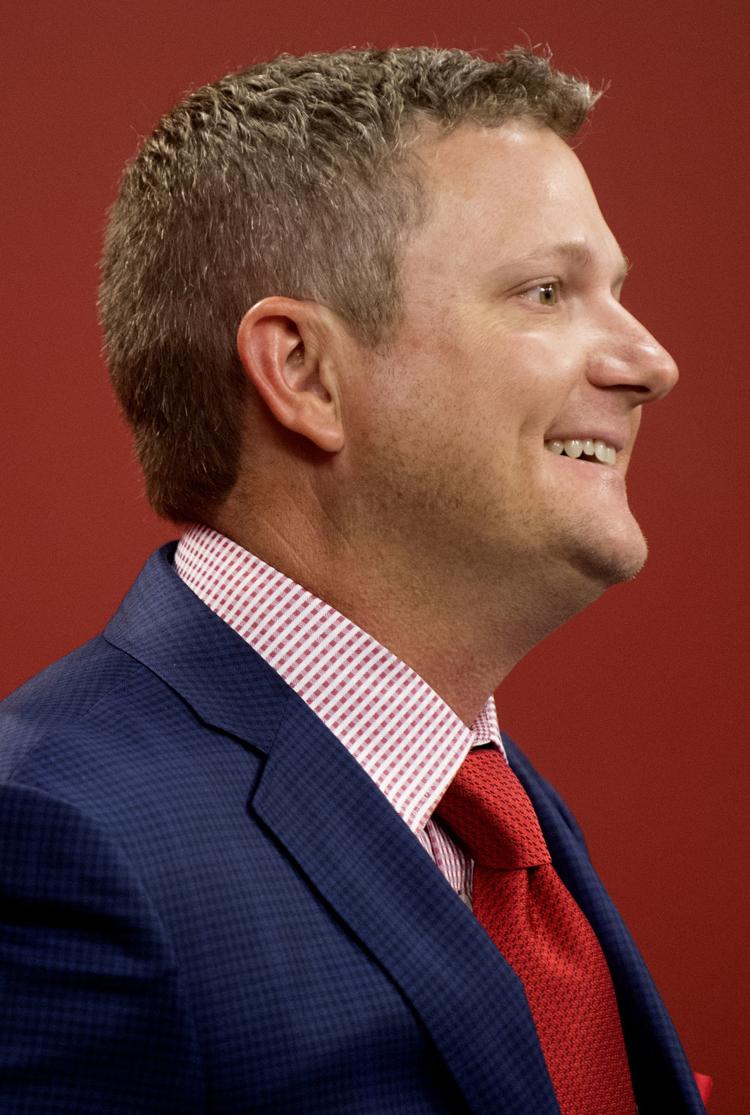 Huskers baseball coach Will Bolt, 6.20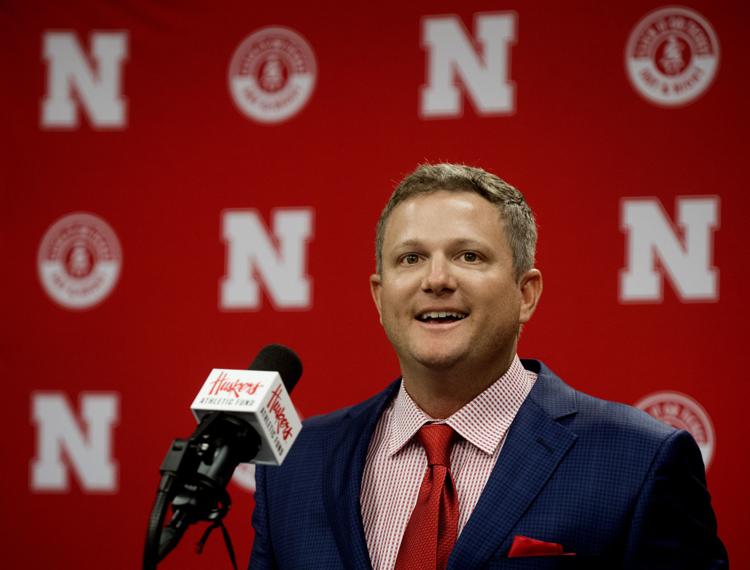 Huskers baseball coach Will Bolt, 6.20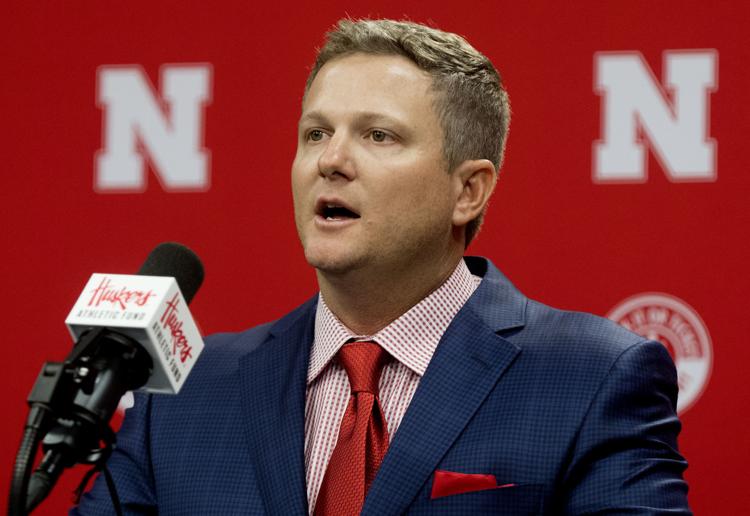 Huskers baseball coach Will Bolt, 6.20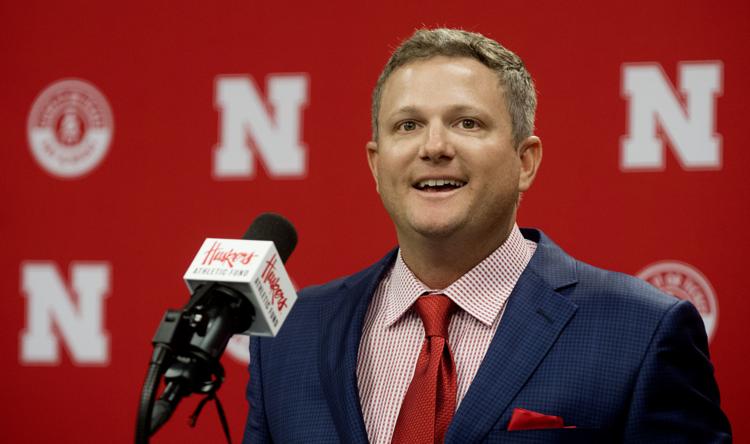 Huskers baseball coach Will Bolt, 6.20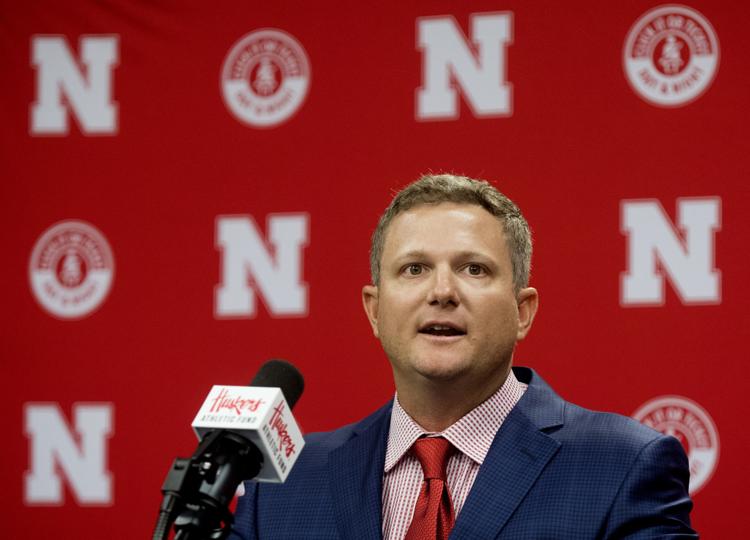 Huskers baseball coach Will Bolt, 6.20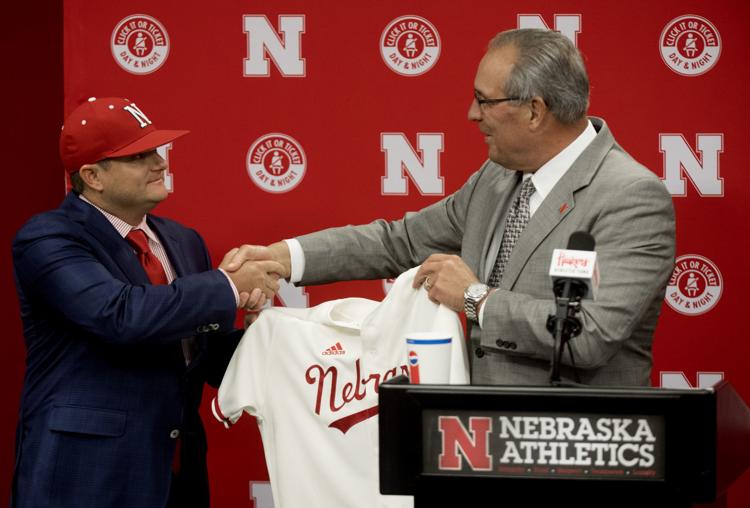 Huskers baseball coach Will Bolt, 6.20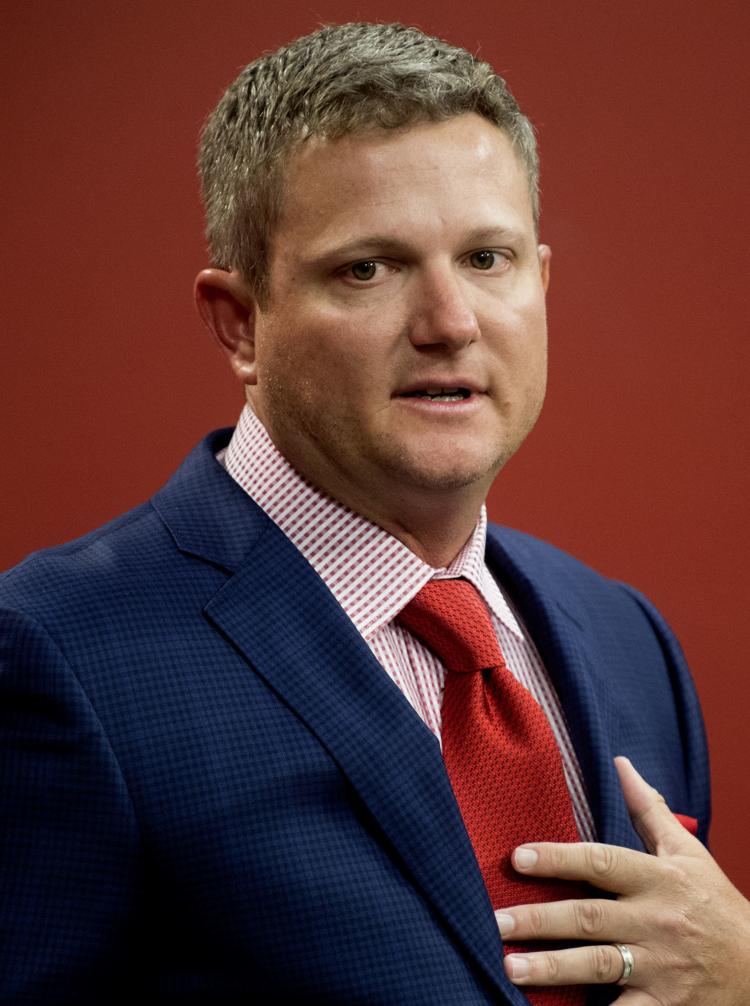 Huskers baseball coach Will Bolt, 6.20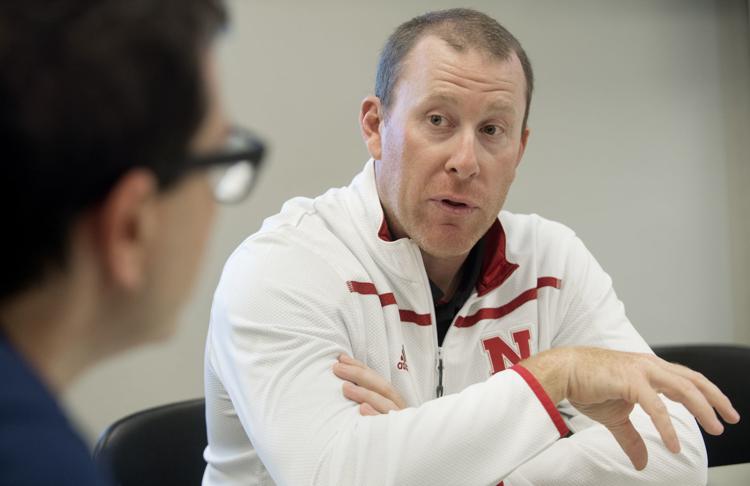 Huskers baseball coach Will Bolt, 6.20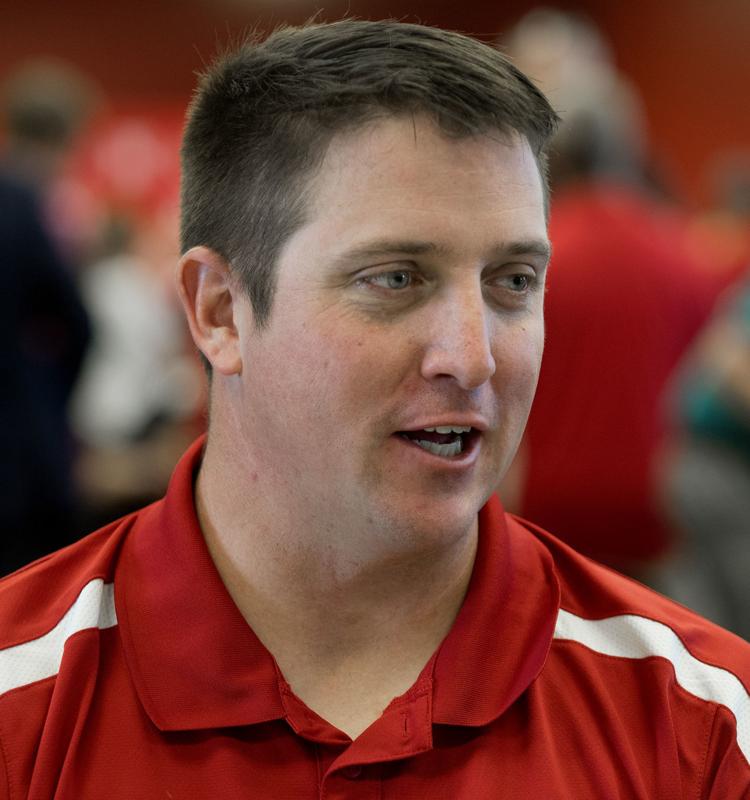 Huskers baseball coach Will Bolt, 6.20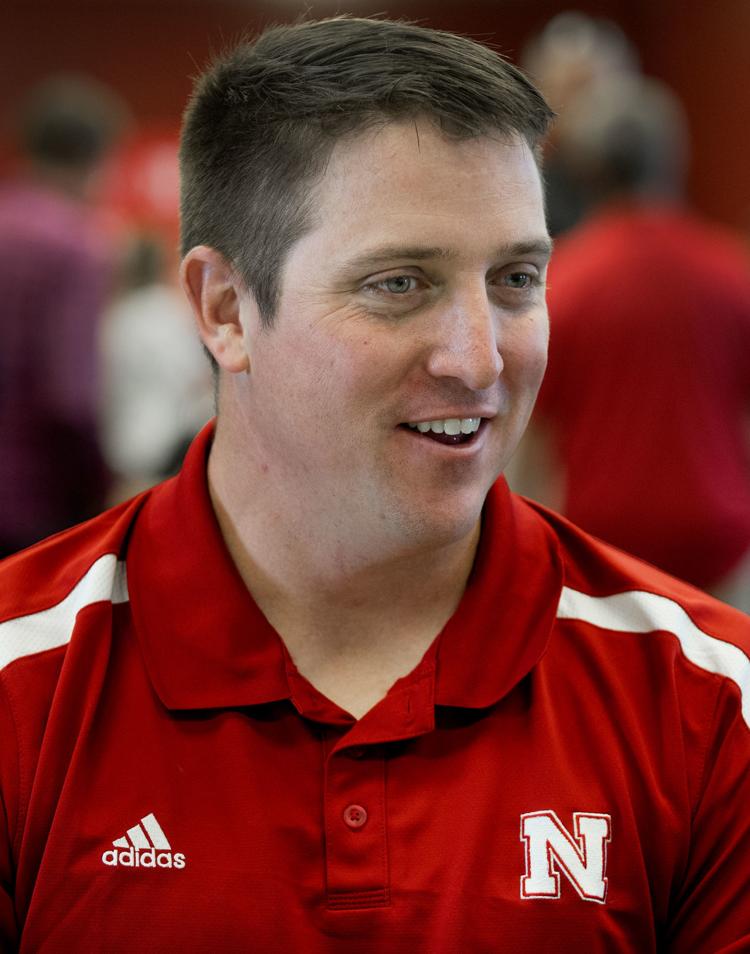 Huskers baseball coach Will Bolt, 6.20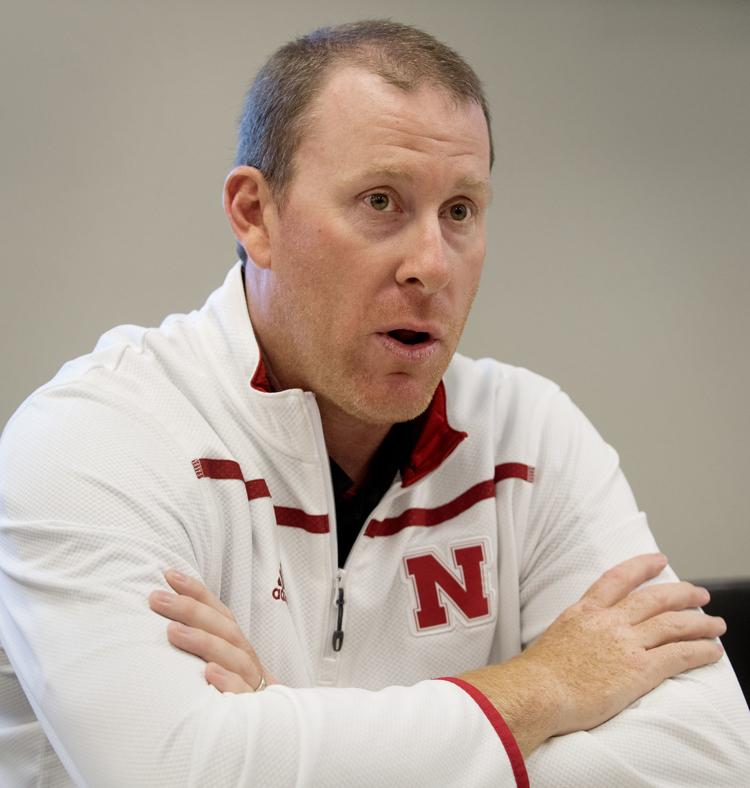 Huskers baseball coach Will Bolt, 6.20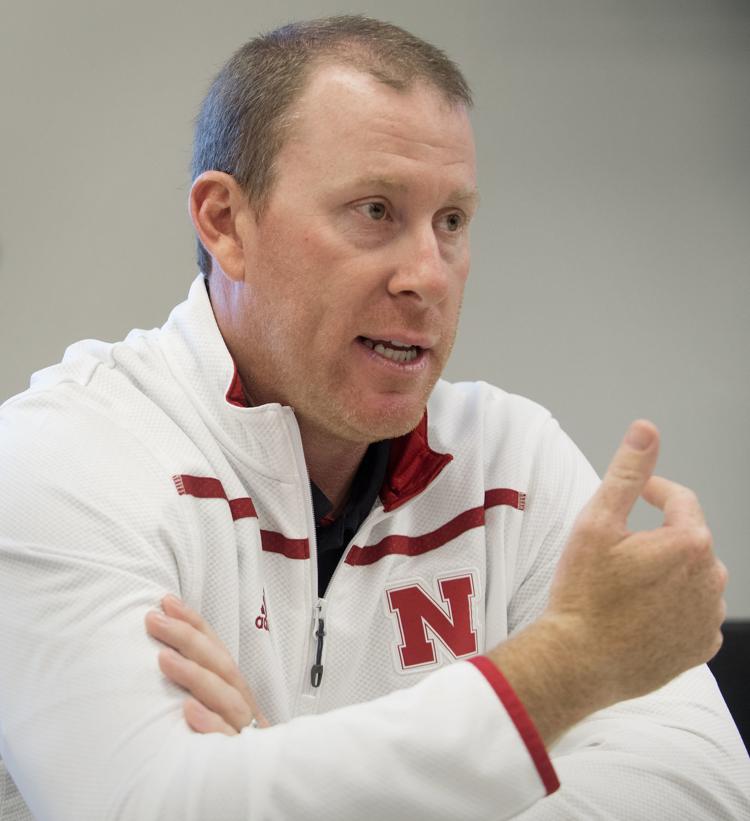 Huskers baseball coach Will Bolt, 6.20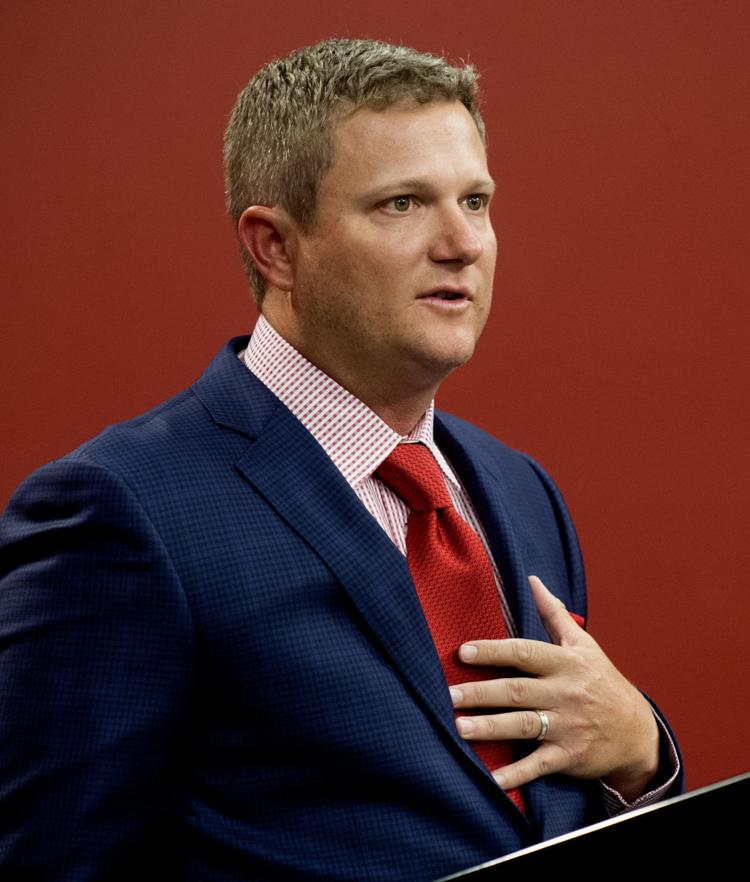 Huskers baseball coach Will Bolt, 6.20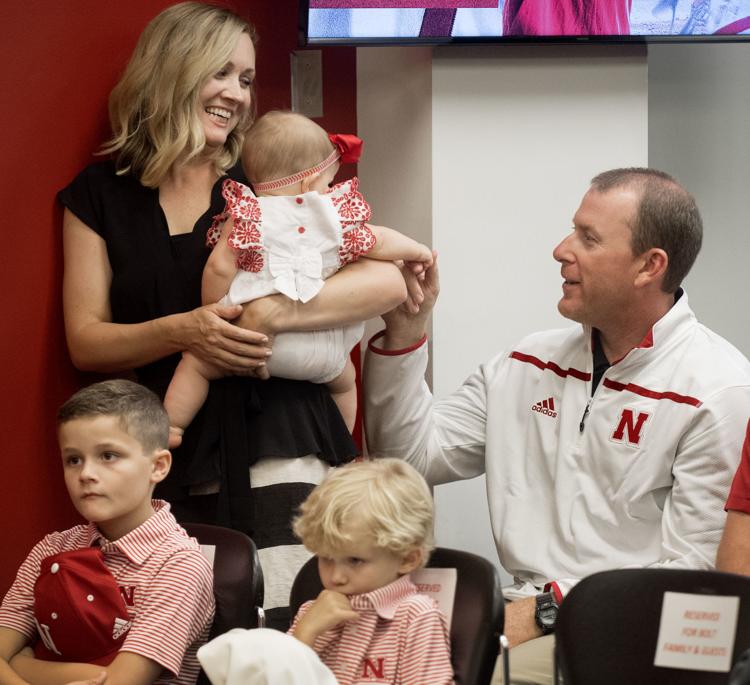 Huskers baseball coach Will Bolt, 6.20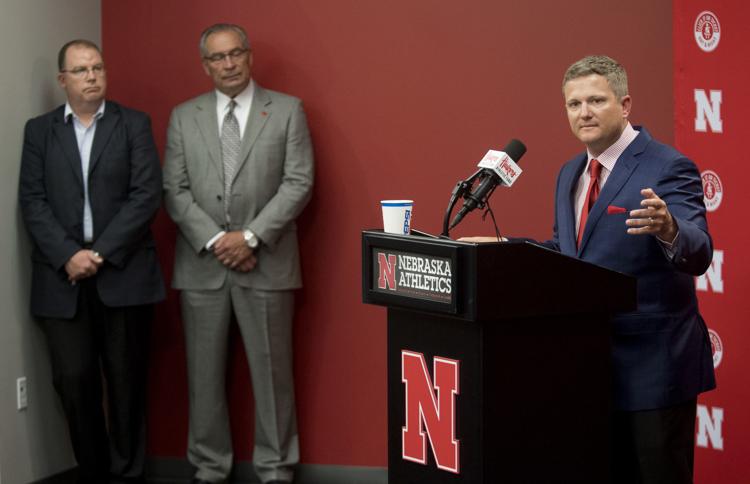 Huskers baseball coach Will Bolt, 6.20