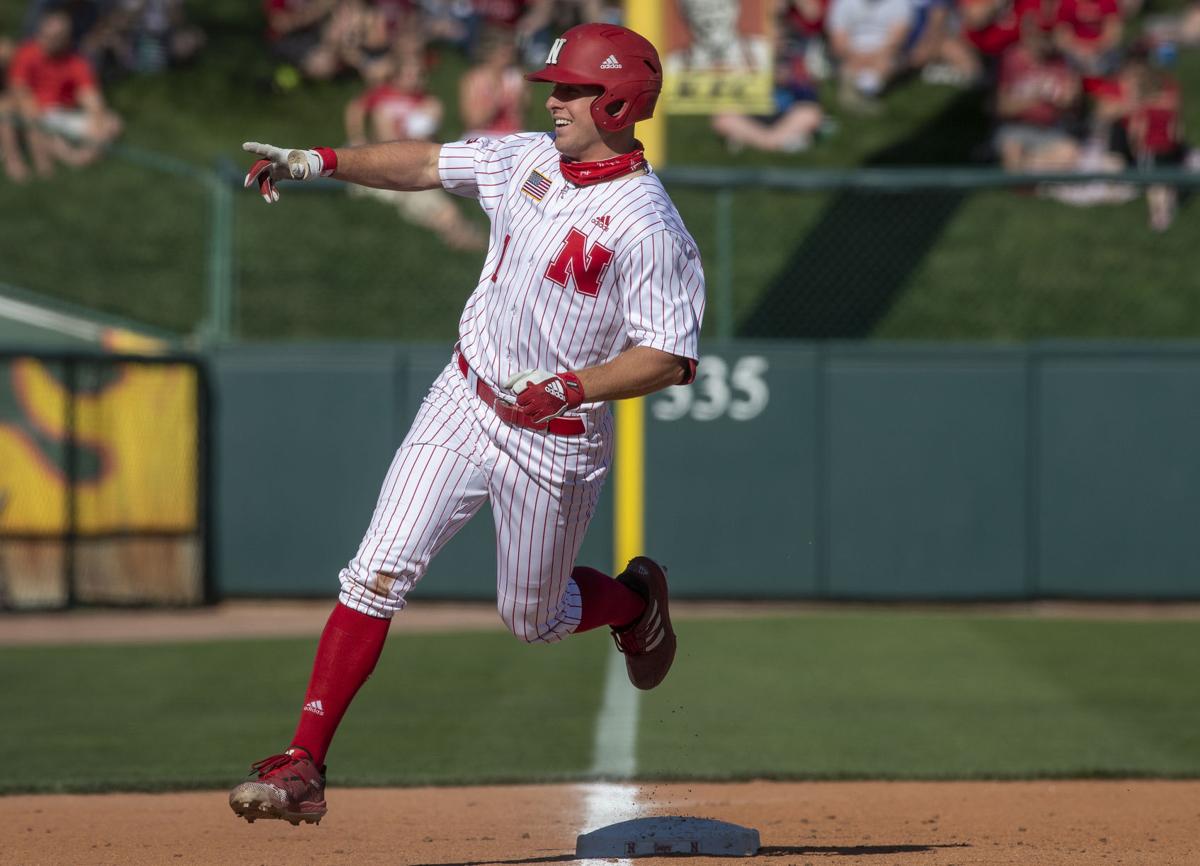 In a season during which the baseball teams in the Big Ten have nothing to be compared to but each other, opportunities to play on national television — and the exposure that comes with them — are perhaps more important than they've ever been.
The conference's top teams, whether that's Nebraska, Indiana, Michigan or Maryland, need to pass the eye test of those who decide who will play in next month's NCAA Tournament. Getting a national television game, and performing well in that window, takes on more meaning than perhaps it would in a normal year.
This weekend, it's Nebraska that will get the eyeballs of the college baseball world. Of the Cornhuskers' four games at the Indiana pod, three will be on national television: two games on BTN and another on ESPNU.
The first of those comes Friday night against Indiana on BTN, with first pitch scheduled for 7 p.m.
But while the opinion of others may matter when it comes time to decide who does and doesn't play postseason baseball, any frustration in Nebraska's clubhouse with the national perception of its team or the Big Ten as a whole is long since gone.
"Probably the frustrating part is just knowing that we didn't have the ability to play a nonconference schedule. That would be the frustrating part, where you don't have the ability to compare across conferences, across leagues to build resumes," NU coach Will Bolt said Wednesday. "That part of it was frustrating when we found that out before the season. But since the season's gone along, I couldn't care less what anybody else's opinion is on our team, or anybody else's team, for that matter.
"You've just got to go win. You've got to play good. And put a product on the field that's worthy of being a postseason team."
Nebraska (25-11) leads Michigan by one game, Indiana by 1½ games, and Maryland by two games entering the final two weeks of the regular season.
The Huskers play the Hoosiers twice in Bloomington, while also taking on Ohio State in two games. Both Indiana games will be televised, with Saturday's matchup between the teams on ESPNU. Sunday's game against Ohio State will be on BTN.
In a normal year, all three of those teams might harbor postseason aspirations. Certainly the Huskers and Hoosiers would, and do.
But with no guarantees beyond the Big Ten's champion getting into the NCAA field, the objective becomes pretty simple — win, and keep winning.
"Perception at this point is reality. We haven't played a nonconference schedule, but we've got some teams that are really good teams. And there's been enough people that have seen the conference just in the Midwest where you can look at a team and say, 'Man, this is a regional-type team,' and just go from there," Bolt said. "But as far as perception nationally, (we) can't control that. Just go play. And we've got some really good teams, and hopefully people will recognize that."
This weekend's pod will have a regional feel to it, Bolt said. Indiana boasts the Big Ten's best pitching staff. Nebraska the league's best batting average. Ohio State, despite its 19-16 record, is able to put some of the conference's toughest arms on the mound.
"In a typical year, if we're playing nonconference games, I would say there's probably at least six teams in our league that are very much capable of being regional-type teams," Bolt said. "I think this may have been a record year for our league. And hopefully we can still have a good showing in terms of number of teams that get to the NCAAs, because it is very talented, very deep this year, and there's some teams that have played at a very high level."