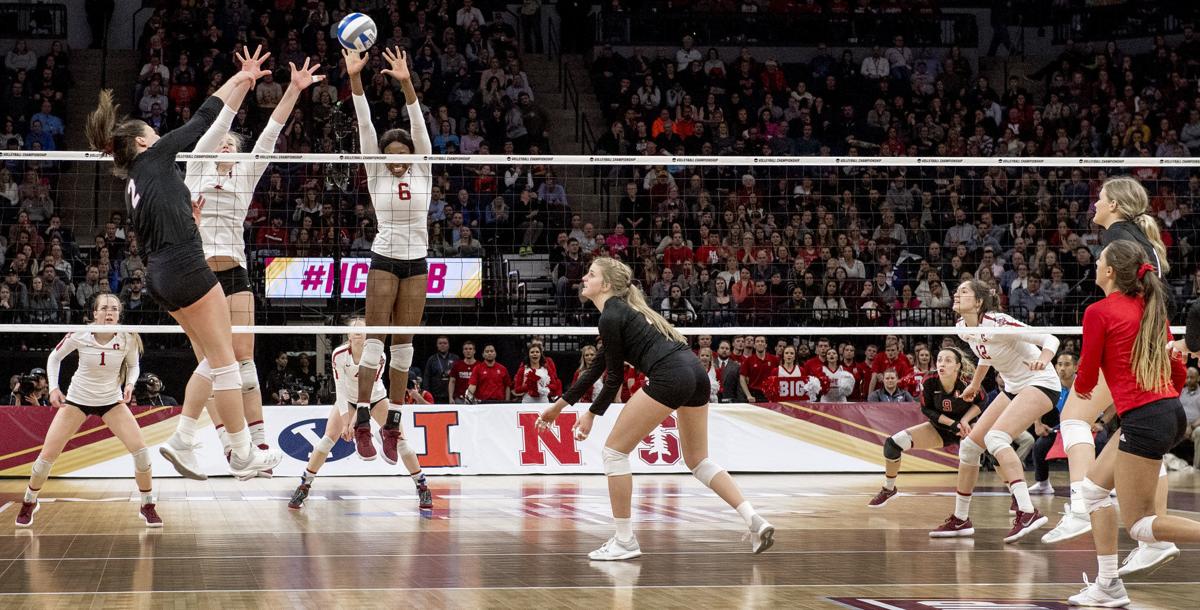 The Nebraska volleyball team reached the national final, and the men's gymnastics squad finished third in the nation.
Those were two high points for Nebraska in 2018-19, but as an athletic department, NU had its worst showing in the Learfield Directors' Cup standings since they were put in place in 1993.
Nebraska finished in 48th place among Division I schools.
The final standings were released Friday, two days after the completion of the final sport, college baseball.
The Huskers finished in 12th place among the 14 Big Ten schools. Only Purdue (55th) and Rutgers (82nd) were lower.
Stanford finished in first place, Michigan was second and Florida was third. Texas and USC rounded out the top five, respectively. Stanford has finished first every year since 1994-95.
Other Big Ten schools include Ohio State (12th), Penn State (13th), Wisconsin (16th), Minnesota (20th), Indiana (32nd), Iowa (38th), Illinois (43rd) and Northwestern (45th).
You have free articles remaining.
Nebraska has finished 40th or lower only three times — 2011-12 (40th), 2017-18 (44th) and this calendar year.
Nebraska had three top-10 finishes in the Learfield (once called the Sears' Cup) in the 1990s.
The Learfield Directors' Cup standings award points based on NCAA Tournament performances. A national champion, for example, receives 100 points. The Husker volleyball team received 90 points after finishing as national runner-up.
A top three-finish by the NU men's gymnastics team and a 10th-place showing at nationals by the wrestling team gave the Huskers a boost.
Nebraska, however, did not play in a bowl game in football, and the soccer, women's basketball and softball programs failed to reach NCAA tournaments.
The Huskers' lowest finish in the Learfield Directors' Cup standings coincides with several coaching changes in the athletic department.
Bill Moos was named Nebraska athletic director in October of 2017, and has since made eight head coaching hires — Scott Frost (football), Fred Hoiberg (men's basketball), Will Bolt (baseball), Heather Brink (women's gymnastics), Mark Hankins (men's golf), Sean Maymi (men's tennis), Rachel Martin (rifle) and Lisa Johnson (women's golf).