Nebraska's first 16 hits against Michigan in the teams' series at Haymarket Park were all singles, and good enough to win the first game and produce a lead in the second.
Then the Huskers turned on the power to produce a critical series win.
Jaxon Hallmark blasted a three-run home run as part of a five-run sixth inning, and Nebraska wrapped up a massive series win over the league-leading Wolverines with a 7-0 victory Friday afternoon.
"The boys are playing good ball and we want to keep playing," Hallmark said. "Like Coach (Darin Erstad) said — we're in playoff mentality right now. You've got to win to keep playing, so we're just treating every game like it's a playoff game."
While the Huskers wanted to keep playing, they had to wait a while to do it. The second game of Friday's doubleheader, scheduled to start at 8:02 p.m. was delayed until 9:45 p.m. as officials tried to sort out a plan to deal with a potentially bad weather system moving into Lincoln.
Even though Friday's first game finished a few minutes before 6 p.m., the teams couldn't play again until 8 p.m. because the game was scheduled to be televised on BTN. So, players and fans waited around for more than 90 minutes in perfectly fine weather before an indefinite delay was announced at 7:35 p.m.
Any bad weather expected to hit Lincoln during the delay amounted to a few raindrops that splashed down on the few hundred souls who stuck around from the first game. Finally, at 8:57, it was announced the second game would start at 9:45.
By that time, Nebraska (28-19, 15-8 Big Ten) and Michigan (37-16, 15-7) knew that Indiana head beaten Rutgers and Illinois had lost to Michigan State to bring a bit more clarity to the league race.
The Huskers took the field late Friday evening knowing they had to beat the Wolverines in the series finale and have Indiana (35-19, 16-7) lose to Rutgers Saturday to share the Big Ten title with the Hoosiers.
Because of Illinois' loss Friday, NU controlled its own destiny to finish second in the conference. Beat Michigan, and NU would finish second in the league with Michigan third and Illinois fourth. Illinois is 35-17 overall, 14-9 in the Big Ten.
"I'm not sure how the whole thing works, but I know we needed this series," Hallmark said after Friday's first game. "It's a little weight off our backs; now we can try to go get the sweep."
More importantly, the victory moved Nebraska one step closer to solidifying a spot in the NCAA Tournament. The Huskers now have back-to-back series wins over top-50 RPI teams after taking two of three from Arizona State last week.
You have free articles remaining.
Hallmark's shot got into the wind blowing out to left field and gave Nebraska a 5-0 lead. Aaron Palensky followed with a solo shot two batters later to make it 6-0 as NU was in control most of the way.
Senior Yutan native Nate Fisher turned in his second consecutive strong start, allowing two hits and striking out seven in six innings of work.
After fighting off the emotions of senior day, Fisher got to work.
"That's what I try to do every time," Fisher said. "We're in playoff baseball right now, so just trying to take the rock and do my job and find ways to win."
Hallmark had a more colorful description of his senior teammate.
"He's a dog. He's a dog," Hallmark said. "The ball was handed to him, he was asked to do something sweet, and he did something sweet."
Fisher was fine with that analogy.
"I'll take that image, that's fine," he said with a laugh. "I'll be a dog if they want me to be a dog."
Robbie Palkert followed with two perfect innings of relief, and Max Schreiber closed it out.
Hallmark was one of five Huskers with multiple hits as Nebraska outhit Michigan 12-2. Spencer Schwellenbach, who came into the game in the dregs of a 0-for-23 slump, went 3-for-4.
Check back for updates to this story.
Nebraska vs. Michigan, 5.17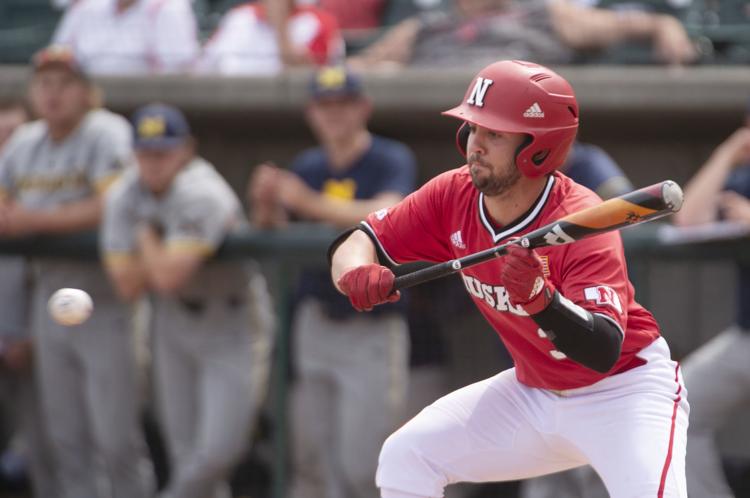 Nebraska vs. Michigan, 5.17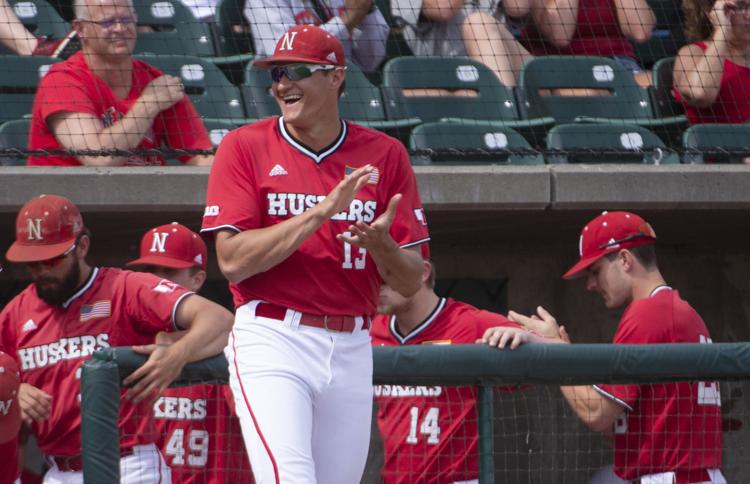 Nebraska vs. Michigan, 5.17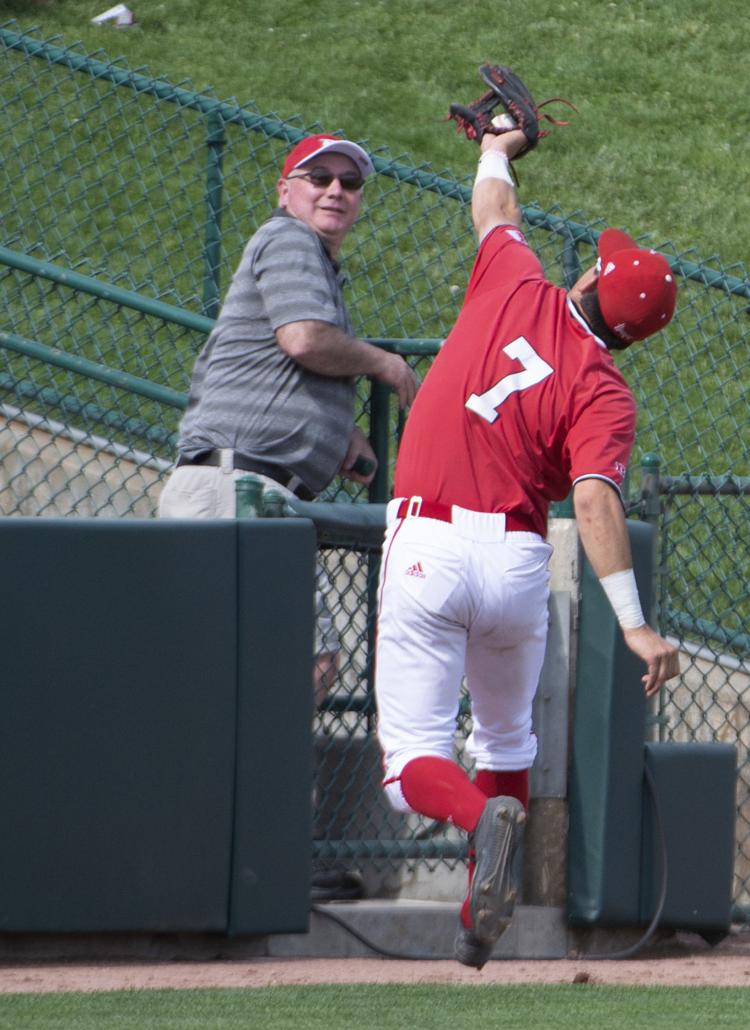 Nebraska vs. Michigan, 5.17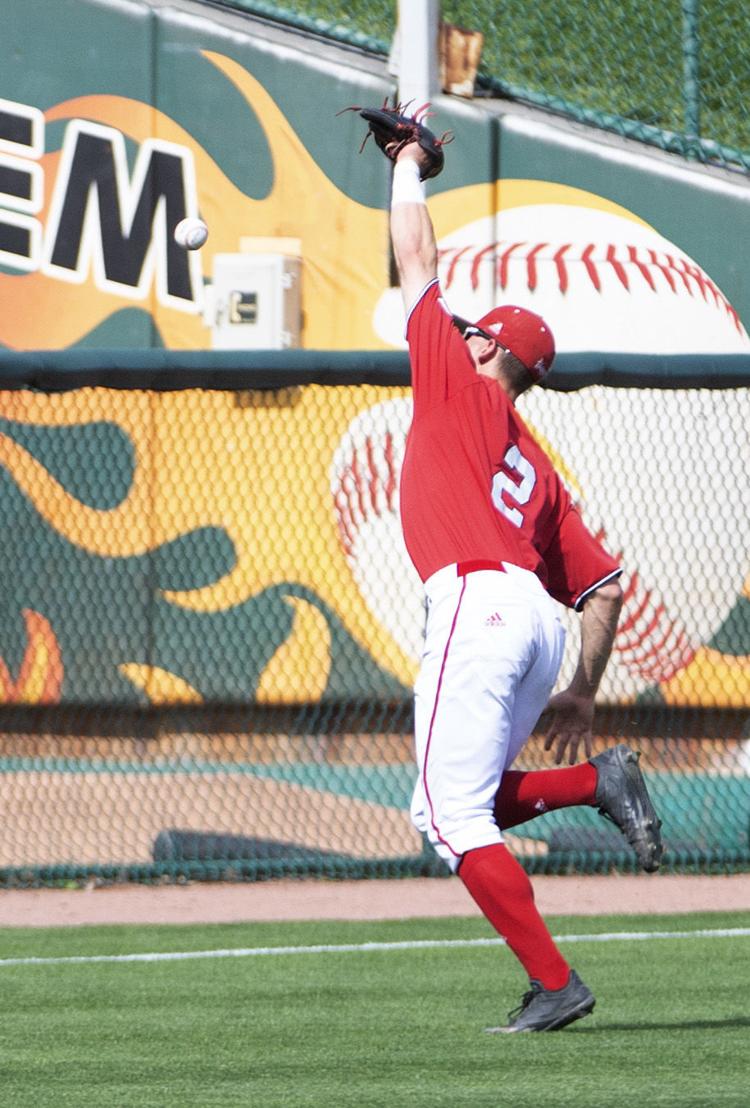 Nebraska vs. Michigan, 5.17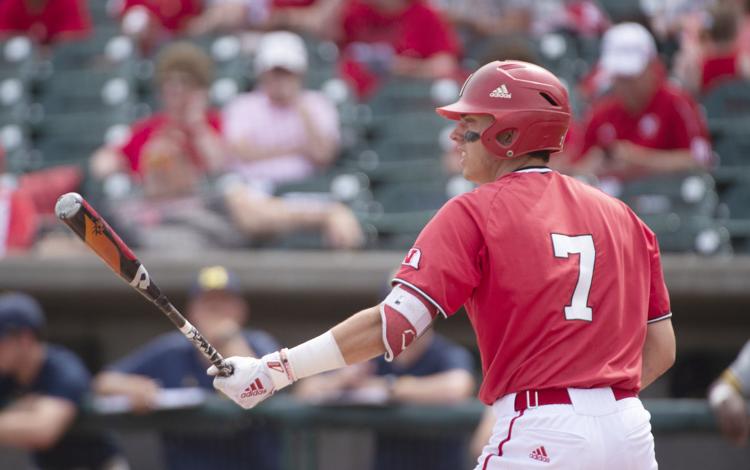 Nebraska vs. Michigan, 5.17
Nebraska vs. Michigan, 5.17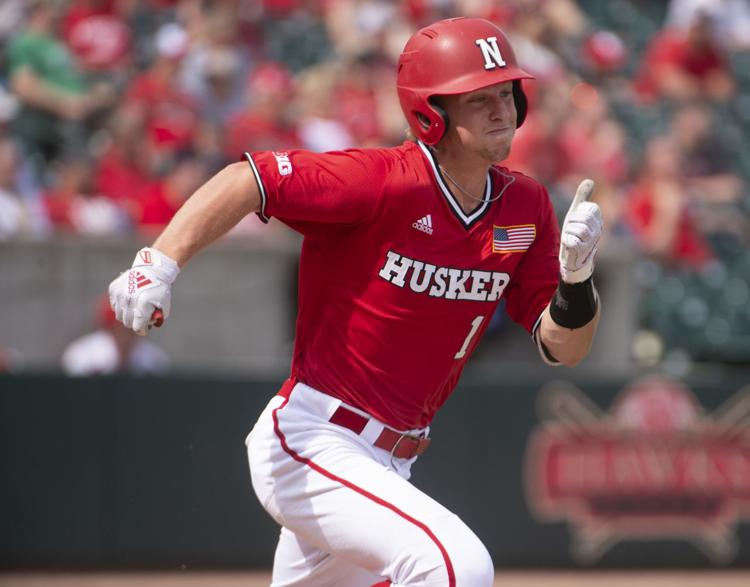 Nebraska vs. Michigan, 5.17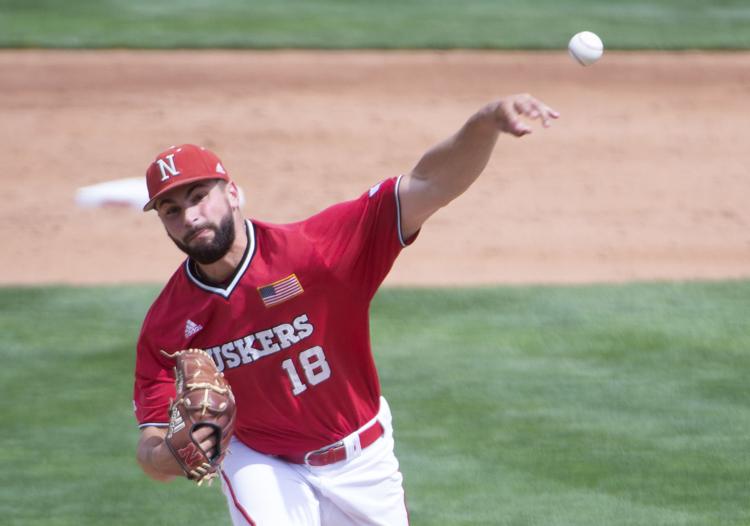 Nebraska vs. Michigan, 5.17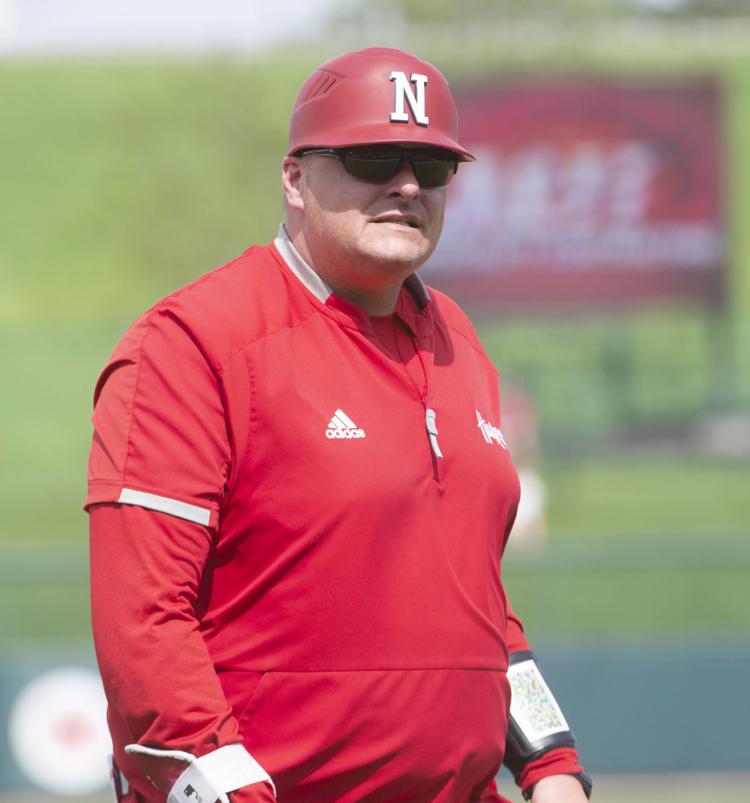 Nebraska vs. Michigan, 5.17
Nebraska vs. Michigan, 5.17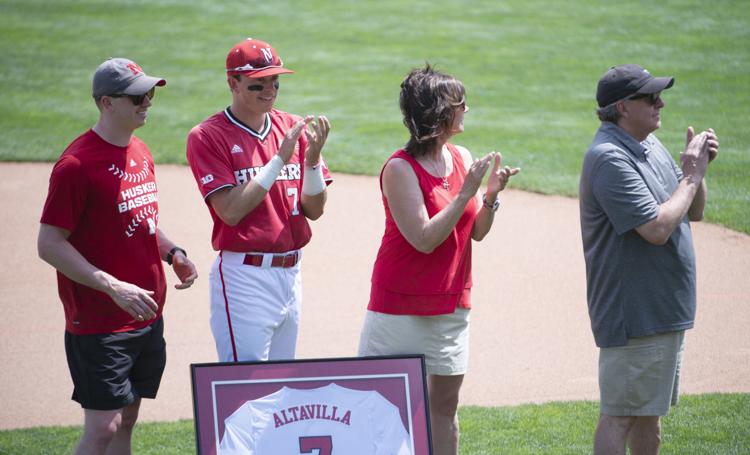 Nebraska vs. Michigan, 5.17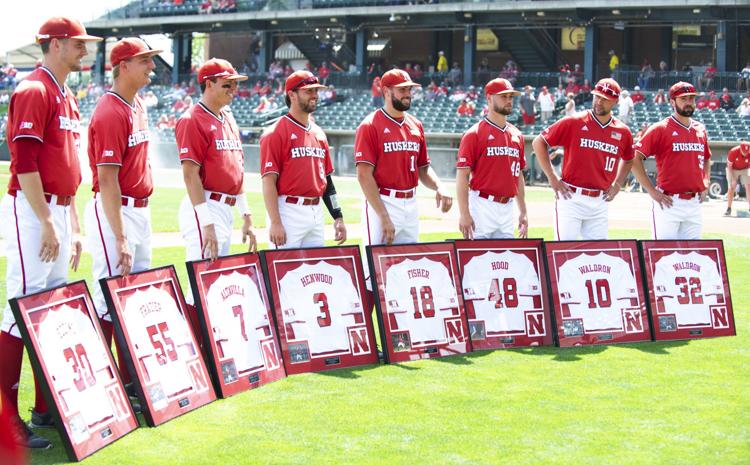 Nebraska vs. Michigan, 5.17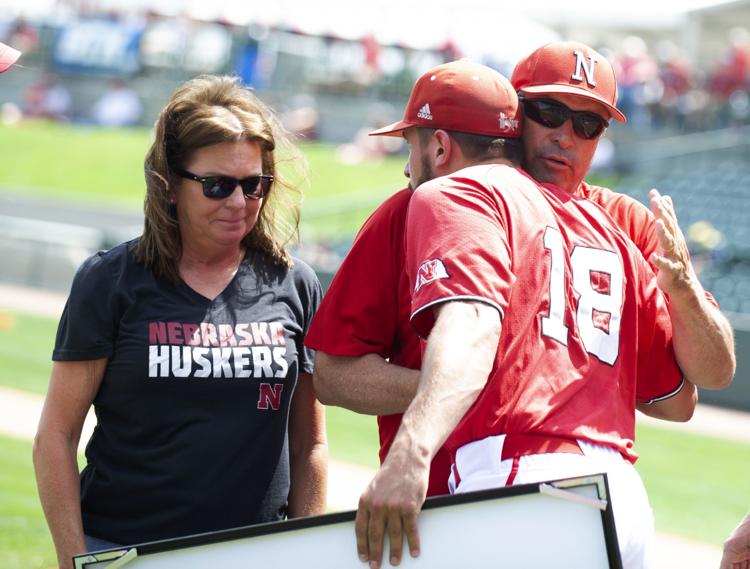 Nebraska vs. Michigan, 5.17