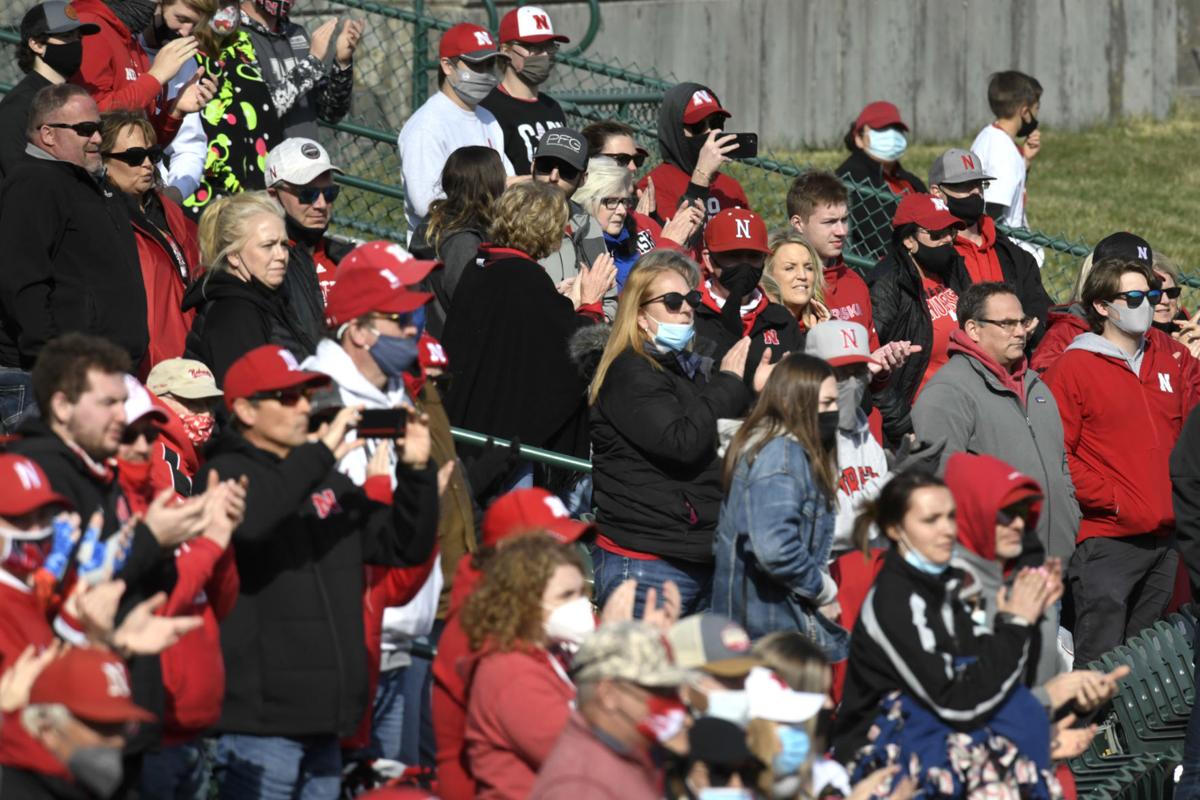 If you're heading to Haymarket Park this weekend to watch the Nebraska baseball team play Rutgers, there might be room to bring a friend.
Capacity at Haymarket Park will be increased to 6,105 for this weekend's series against Rutgers, the Huskers announced Tuesday.
The three-game set begins Friday with a 6:30 p.m. first pitch. Saturday's game is set for 4 p.m., giving fans enough time to head to football's Red-White Spring Game before baseball. Sunday's game will start at noon.
Tickets for this weekend's games were available Tuesday on Huskers.com, sold on a single-game basis.
The capacity increase comes as Lincoln and Lancaster County have implemented more relaxed directed health measures with COVID-19 risk dial moving to low yellow for the first time since it was launched.
It won't hurt, either, that the weekend's weather forecast calls for sunshine and temperatures in the mid-70s to mid-80s.
Nebraska allowed up to 2,700 fans into Haymarket Park beginning a little more than a month ago after the Big Ten announced its teams could set attendance based on local health and safety protocols.
Nearly 3,200 fans attended the past two Husker home games against Maryland.