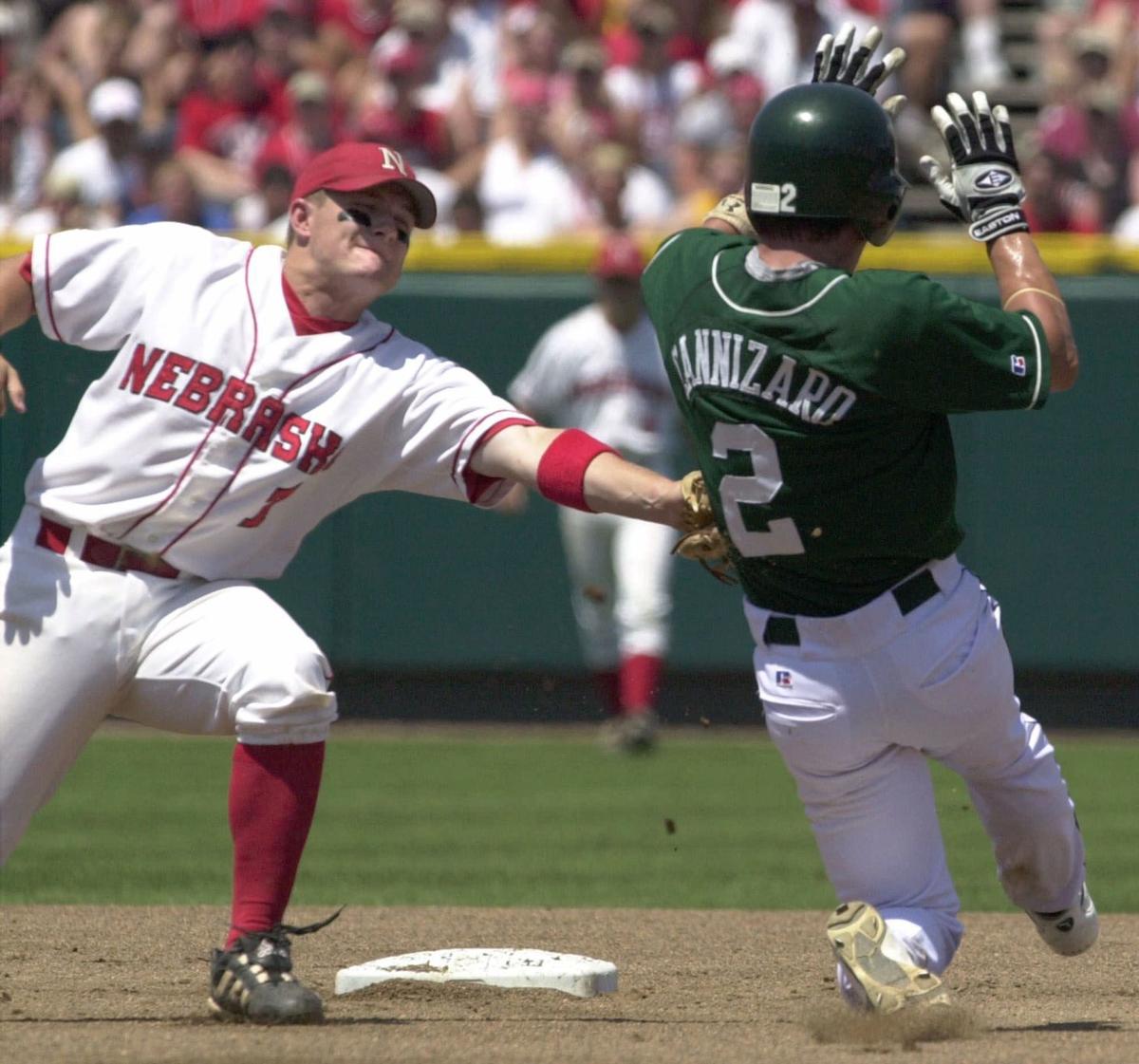 Back in red
Will Bolt was named Nebraska's 24th head baseball coach Friday. He takes over for Darin Erstad, and he is the sixth head coach at NU since 1947, following Tony Sharpe (1947-77), John Sanders (1978-97), Dave Van Horn (1998-2002), Mike Anderson (2003-11) and Erstad (2012-19).
Bolt is the latest former Husker to return to his alma mater as a head coach, joining Scott Frost (football), Amy Williams (women's basketball), Rhonda Revelle (softball), Heather Brink (women's gymnastics), Chuck Chmelka (men's gymnastics) and Rachel Martin (rifle).
Bolt helped kick-start the Van Horn era
When one thinks of the glory days of Nebraska baseball, they think of the Van Horn teams from the early 2000s. Bolt played a big part in the revival of the Husker program. Fittingly, he was the Huskers' leadoff hitter and a four-year starter.
Bolt, a team captain in 2001 and 2002, made the final out against Richmond in 2001 to send Nebraska to its first College World Series appearance.
Bolt was named the Minneapolis Regional MVP as a sophomore, hitting .545 in leading NU to its first regional title in school history.
A Bolt of energy at the CWS
Bolt's handprints were all over the Huskers' first trip to the College World Series, too. It was Bolt's two-run triple in the top of the eighth inning that tied NU's CWS opener against Clemson.
You have free articles remaining.
The tying run on that play belonged to Justin Seely, who along with Bolt, were assistant coaches for Rob Childress at Texas A&M.
Clemson won 11-10 in extra innings.
Leaving his mark at Nebraska
Bolt left a lasting mark on the Husker record books. The former shortstop had 281 hits at Nebraska, which ranks third in school history behind Matt Hopper (338) and Jeff Leise (305); he surpassed Darin Erstad (261) during his final season with the Huskers.
Bolt's 56 career doubles are a school record. He ranks fifth in runs scored (197).
The Conroe, Texas, native left NU holding six school records.
He has head coaching experience
Bolt has spent several years as an assistant coach at Nebraska and Texas A&M. From 2008-11, he was the head coach at Texarkana College.
Bolt led the Bulldogs to two Region XIV championships in four seasons. He finished 140-82 (.631) at the school, helping the program to four 30-plus win seasons.
In 2009, Texarkana had one of its best seasons in program history, finishing 40-15 and falling one game short of making the NJCAA College World Series.