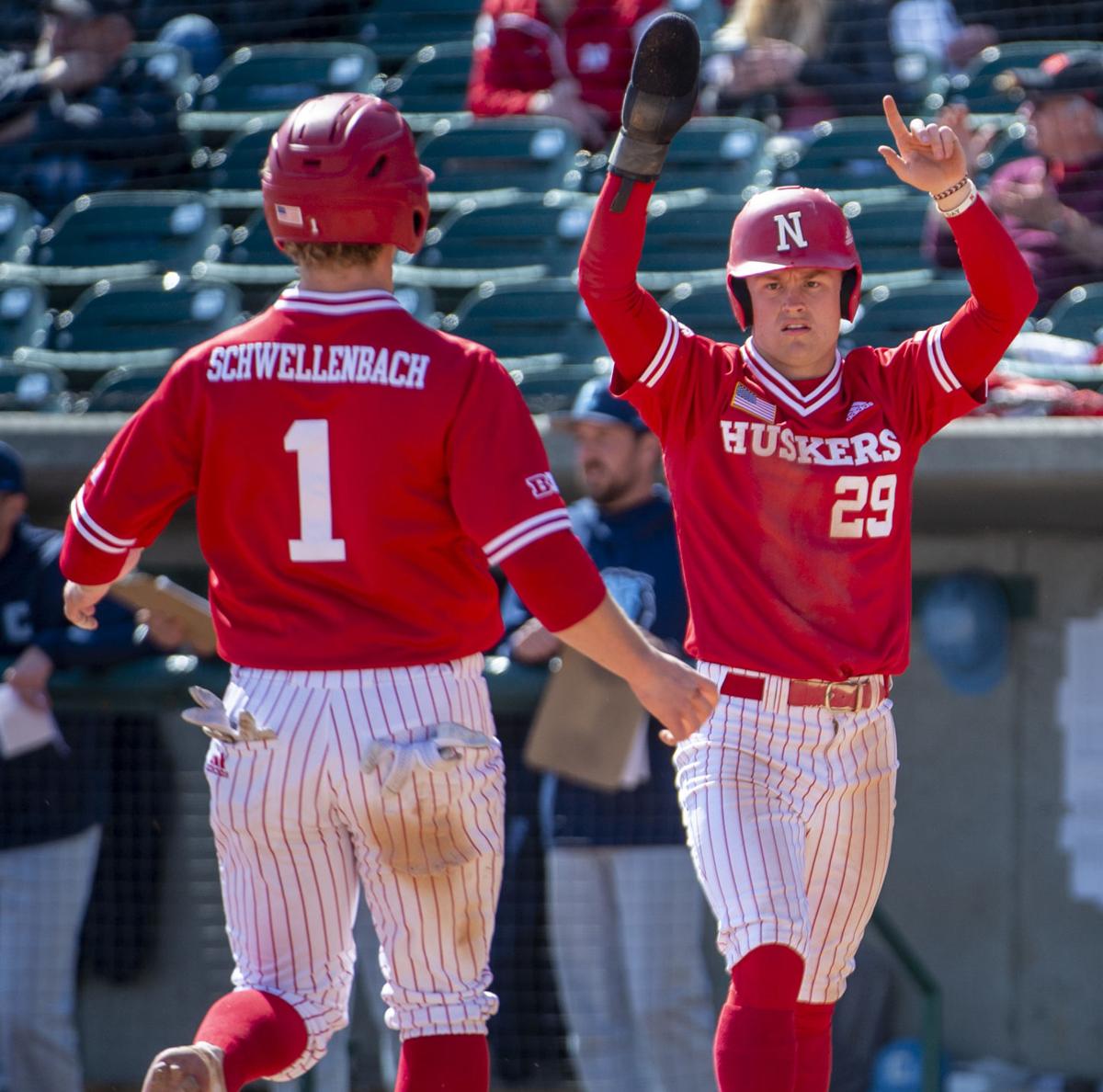 Nebraska, already, is one-fourth of the way through its baseball season. The truncated 44-game slate is rolling on with no signs of slowing down. So when a team has a chance to grab momentum, it better take advantage.
That means being able to grab, and hold, momentum is more important than ever. So by the time the Huskers were on their buses home from Iowa City last Sunday after a series-clinching win over Iowa, you can bet they knew the significance of ending the weekend with a victory.
"It is huge. It's hard to grab momentum in a season if you're constantly getting beat on Sunday. If you don't finish the weekend off the right way, you just don't ever grab that momentum going into the next week," NU coach Will Bolt said. "We call it Championship Sundays on Sunday. We've got to go out and approach that day like it's Game 3 of a super regional. How would you go about your business on those days if that's what your ultimate prize was?"
The prize remains firmly in front of NU (7-4), which sits third in the Big Ten heading into the fourth weekend of the season and a four-game series against Minnesota.
Oh, by the way, those games against the Gophers are at Haymarket Park, marking Nebraska's first home games since March 11 of last year. And, oh, by the way, there are going to be a couple of thousand fans (2,700 to be exact), watching from the bleachers and the berms.
"It's super-exciting. Most of us here, we came to Nebraska because of the atmosphere that Haymarket Park brings us," NU shortstop Spencer Schwellenbach said. "It's definitely a positive when you're at home because those fans get you going, and it helps you win, helps you score runs, gives you confidence. So we're all pretty excited about it."
Those fans will watch a Husker team with a chance to keep things moving in the right direction against a Minnesota squad that lies uncharacteristically at the bottom of the Big Ten standings, and will be playing its first road games in nearly two years.
Yes, Minnesota hasn't played a true road game since the spring of 2019, last going into enemy territory in May of that year. This season the Gophers have played all of their first 11 games at U.S. Bank Stadium in Minneapolis, meaning Friday will mark the first time Minnesota plays a game outside this season.
The Gophers come to Lincoln last in the Big Ten in batting average, stolen bases, earned-run average, hits allowed, runs allowed and home runs allowed while starting the year 3-8.
So Nebraska indeed has a golden opportunity on its hands come Friday at 2 p.m. And the Huskers also have the confidence of knowing they can get the job done when it's time to get to work.
"There's been two weekends where we started out 0-1 on Friday night, and it's saying something about our team that we can come out on Saturday and get a 'W' and then Sunday be the tougher team and get a win there," Schwellenbach said. "Because it feels so much better practicing the next week after a series win than it does after a series loss or tying the series.
"We're going to try and take this momentum into next weekend."