Coaches often fall into patterns as to how they assess certain situations.
But eighth-year Nebraska baseball coach Darin Erstad threw a change-up of sorts Friday as his team opened practice for the 2019 season.
"We always talk about how last year doesn't mean anything compared to this year," he said. "You say the same thing every year. But I'd be lying if I said these guys aren't ticked off and ready to get back on the field."
That's because Nebraska last season limped to a record of 24-28, including 8-14 in the Big Ten. The Huskers failed to reach even the eight-team conference tournament in Omaha as no fewer than six pitchers were out for the season or part of the season. What's more, NU started four different shortstops and had injury issues at catcher.
"Anytime you don't get to play, that kind of fuels the fire," Erstad said. "It's safe to say motivation has not been an issue with this group."
Nebraska players will need to be ready from the get-go. After opening the season Feb. 16-17 with a three-game series at UC Riverside (19-33 last season), the Huskers will play a four-game set Feb. 21-24 in Arizona against Oregon State, the 2018 national champion.
Erstad's crew will begin March in the Frisco (Texas) College Baseball Classic, with games scheduled against 2018 CWS qualifiers Texas Tech and Mississippi State as well as one against Sam Houston State, which won the Southland Conference regular-season crown. 
At least one Nebraska pitcher is sidelined to start the season. Senior left-hander Nate Fisher of Yutan sprained an ankle on a curb while getting out of his car, Erstad said. Fisher last season started seven of his 15 appearances, going 1-5 with a 7.24 earned-run average. He allowed the fewest walks among all Husker starting pitchers (10).
If healthy, Fisher likely would be a candidate to crack the regular weekend rotation. Matt Waldron, a senior right-hander from Omaha, is the only returner from the group after finishing 6-4 with a 4.26 ERA last season. Luis Alvarado (3-7, 4.89) was drafted in the 17th round by the Los Angeles Angels, and Matt Warren (4-4, 5.77) completed his eligibility.
Among key pitchers sidelined for all or most of last season were Chad Luensmann, Robbie Palkert, Reece Eddins and Connor Curry, three of them with Tommy John surgery. Erstad talked in generalities about which of the injured pitchers will be full-go and which ones won't.
"They're all on different timelines," the coach said. "We're just going to take it day by day and see what we have. To say we're going to have everybody full-go from the get-go is probably not an accurate statement. Everybody's going to be on different pitch counts right away. In a decent amount of time, we'll have everybody back, and it'll be fun."
The hard-throwing Luensmann, a junior right-hander, is a proven force in the bullpen, with 55 career relief appearances, 21 saves and a 2.55 ERA. He may be a possibility for a starting role.
"He's in a good spot," Erstad said. "He thinks he's going to throw 158 pitches on opening day. That's his mindset. He's a caged animal ready to be released. We just have to make sure he understands to take it day by day. The first weekend is not a deadline for every single guy.
"We're going to have seven to eight guys who are prepared to be starters and have them stretched out. A lot of the guys coming back are going to be one-time-a-week guys coming out of the gate. We're going to have to be creative filling innings with those guys."
As for the offense, Nebraska has a significant void to fill after losing sluggers Scott Schreiber (ninth round, Houston Astros) and Jesse Wilkening (14th round, Philadelphia Phillies), easily the team's top two hitters last season. Mojo Hagge, Luke Roskam, Jaxon Hallmark and Angelo Altavilla are among experienced returners. The Huskers also may get help from a few players who were part of the nation's No. 16 recruiting class as ranked by D1baseball.com.
"They think they're pretty good," Erstad said of the newcomers. "We're going to find out. You set up a tough schedule for them, and that's what they want. They want to be elite. They think they're going to be elite. Well, they're going to have to beat the elite."
NU baseball practice, 1.25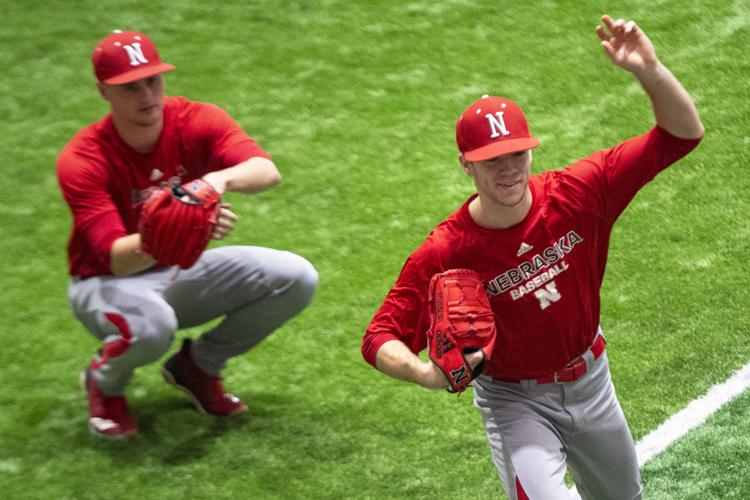 NU baseball practice,1.25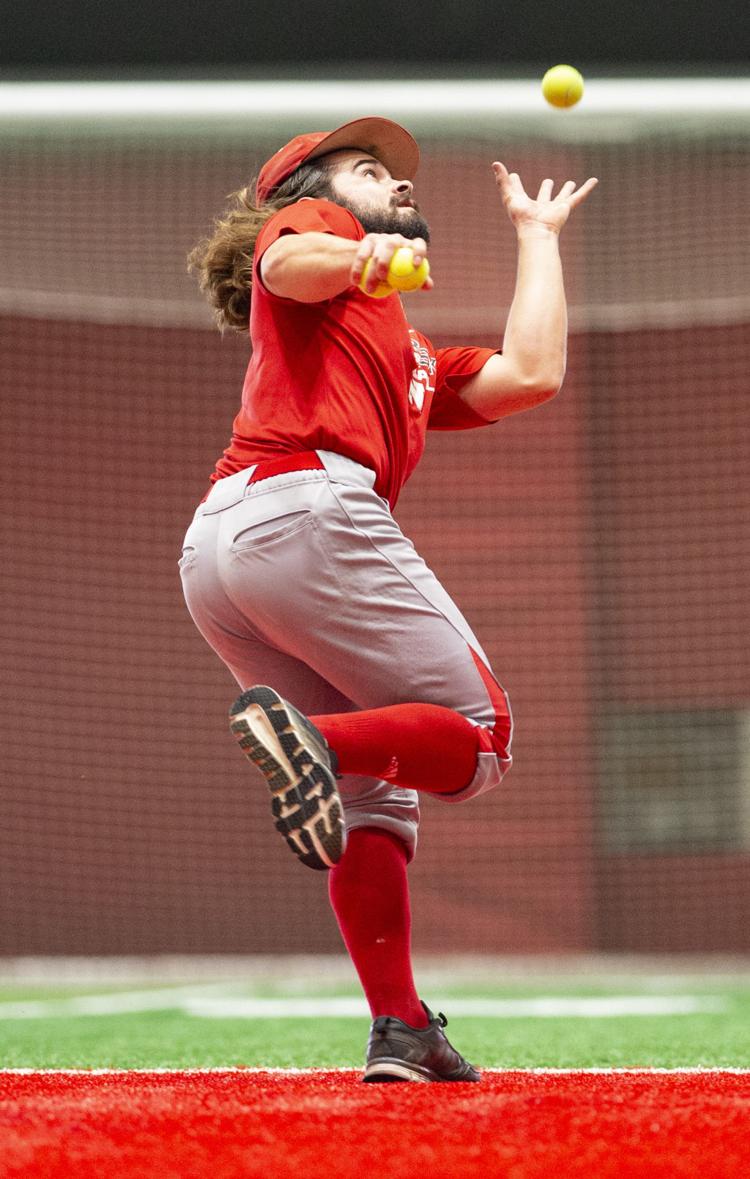 NU baseball practice,1.25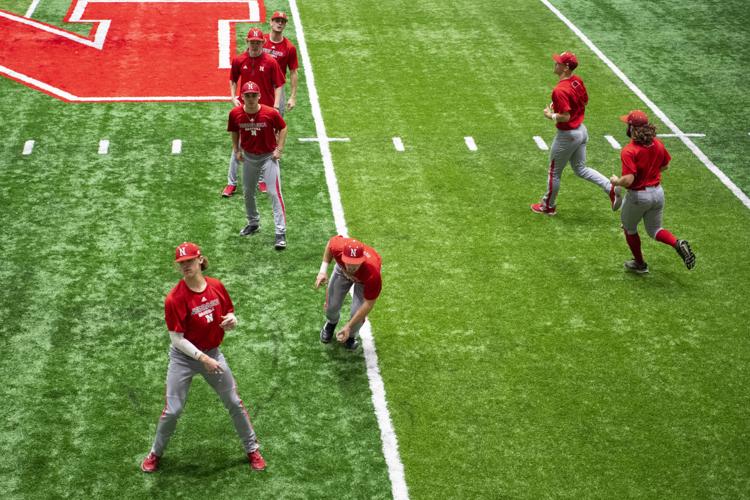 NU baseball practice,1.25
NU baseball practice, 1.25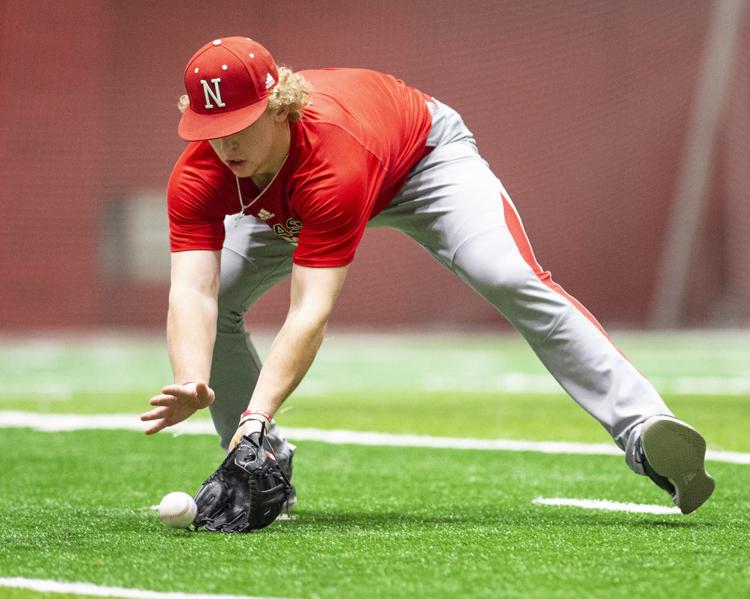 NU baseball practice, 1.25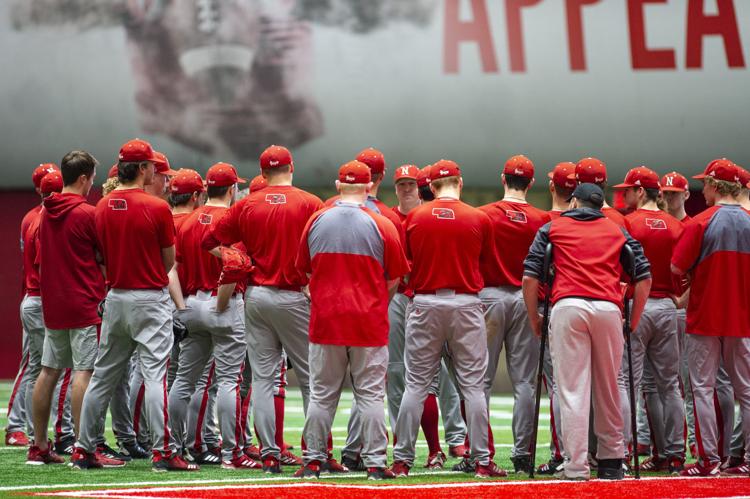 NU baseball practice,1.25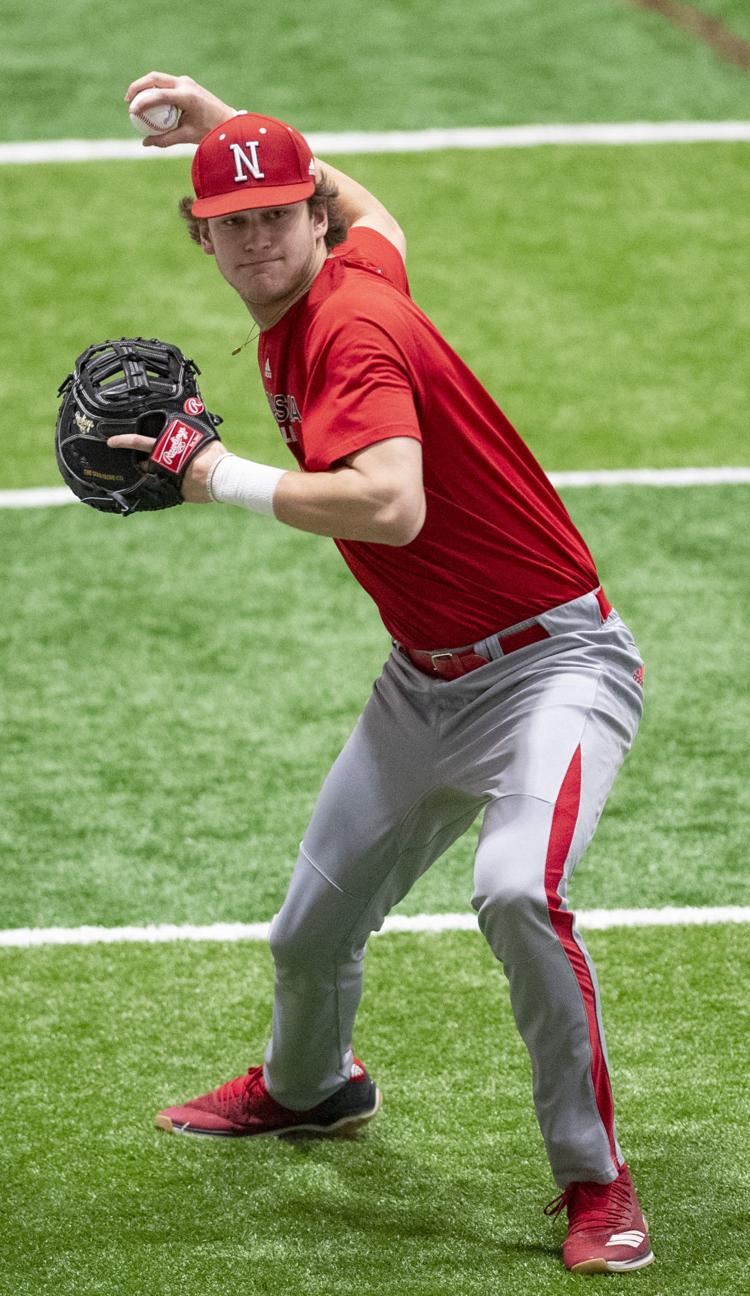 NU baseball practice,1.25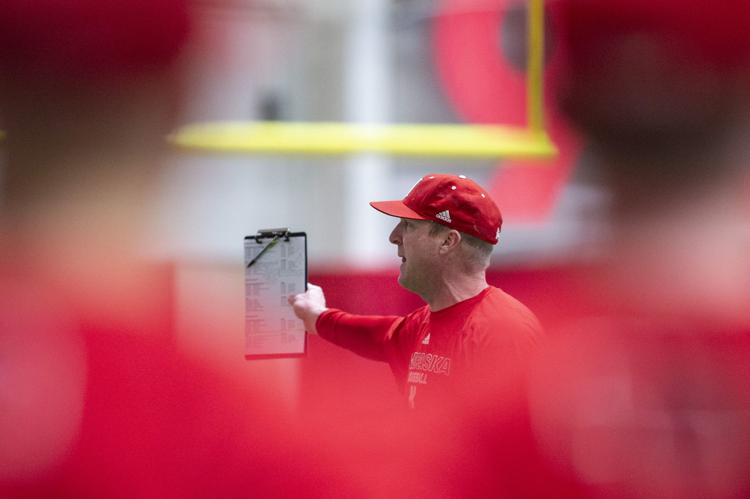 NU baseball practice,1.25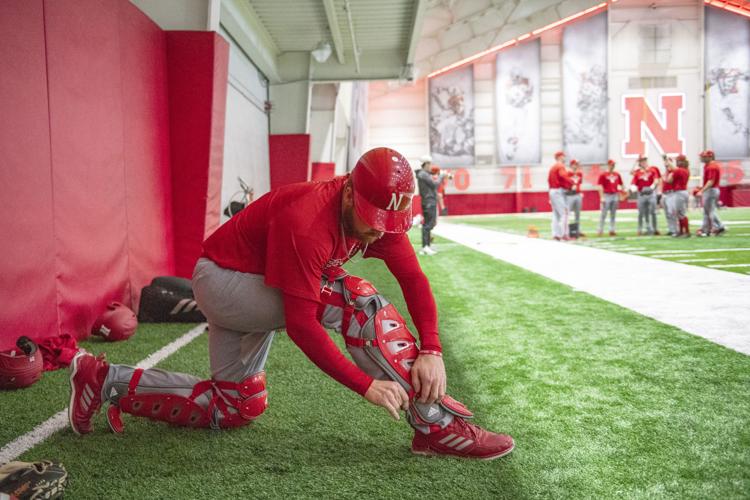 NU baseball practice, 1.25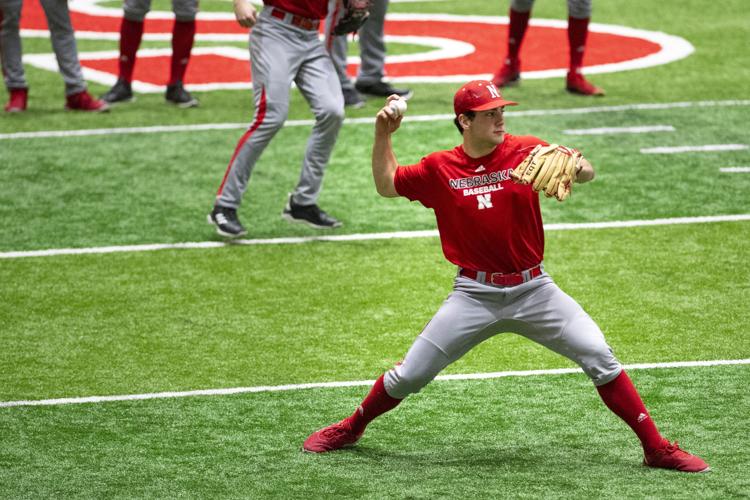 NU baseball practice,1.25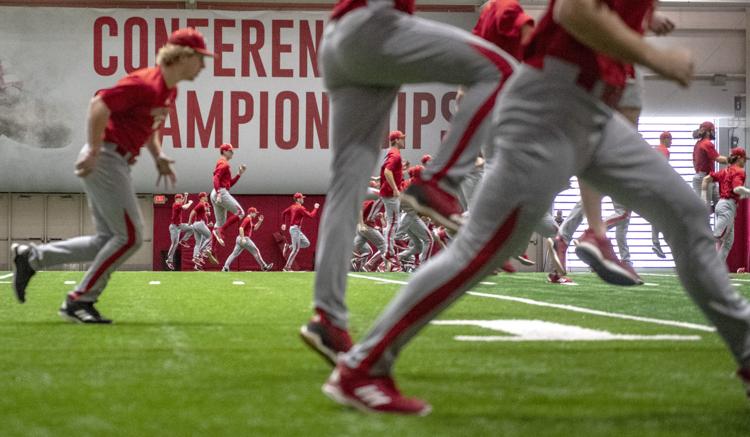 NU baseball practice,1.25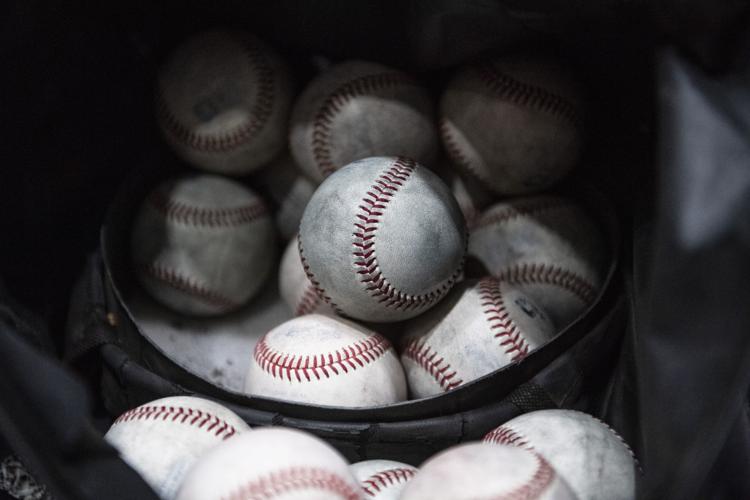 NU baseball practice,1.25