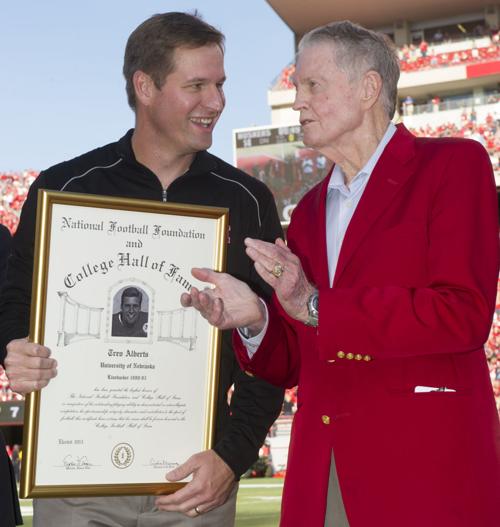 Nebraska-Omaha athletic director Trev Alberts told university athletics staff he is not a candidate for the Nebraska athletic director job in a Wednesday morning email.
Alberts, the former Husker linebacker, was widely thought of as a possibility for the post.
"There has been much speculation and conjecture about my interest and candidacy from local media and others," Alberts wrote, according to a copy of the email provided to the Journal Star by the school. "I owe you an update — I was contacted by the search firm to interview as part of their process, and I appreciate the opportunity. I want you to know that I have not pursued or interviewed for any job in my 8 years at UNO and I don't intend to alter that thinking now.
"After some prayerful consideration, I have communicated with the search firm that I will not be a candidate for athletic director at UNL."
A UNO spokesman said Alberts was not available for comment Wednesday. 
Alberts won the Butkus Award in 1993 and was named the Big Eight Conference's defensive MVP that year after recording 96 tackles, including 21 for loss. He is among the most decorated defensive players in Husker history. 
Alberts has been the athletic director at UNO since April 2009.