Not real clear on why I'm doing this right now.
Chicago Blackhawks general manager Stan Bowman and Minnesota Wild general manager Bill Guerin were named general manager and assistant GM, res…
The NHL on Wednesday said referee Tim Peel will no longer officiate games after Peel's comments caught on a microphone during Tuesday's Red Wi…
In the early days of ESPN, when the concept of an all-sports network was laughably dubious and slow-pitch softball, tractor pulls and Australi…
Three thousand or so fans won't push the Carolina Hurricanes any closer to profitability. Entertaining that many fans at PNC Arena might push …
Nearly half a century before the Pittsburgh Penguins traded for speedy, 24-year-old winger Kasperi Kapanen, another Kapanen likewise switched …
It takes a full day to fill the rink with water from a garden hose. If the ice gets rough, they use warm or hot water to help smooth it out.
Attending a live sporting event has become a pricey experience. To determine which teams are most expensive to see, Tennessee Sports Betting a…
PITTSBURGH — Penguins general manager Jim Rutherford, architect behind two recent Stanley Cup runs and 2019 Hockey Hall of Fame inductee, unex…
Did somebody call a taxi squad?
The Lincoln Stars made several major roster moves Tuesday.
The NHL will lose more than a billion dollars by staging the 2020-21 season in largely empty arenas, Commissioner Gary Bettman said Monday, bu…
PHILADELPHIA — News item: The National Hockey League announced on Tuesday that it had sold the naming rights of its four divisions this season…
The Kings and Ducks will compete with Arizona, Colorado, Minnesota, San Jose, St. Louis and Vegas in the NHL's West division, one of four new …
At the old O-Pee-Chee's bubblegum and trading card factory in the Canadian city of London, Ontario, the month of December was most employees' …
While the NBA opened training camps Tuesday and plans to start its season Dec. 22, the NHL is taking a more cautious approach.
It's been a little game time, a lot of waiting around for the Stars, but Saturday's newly scheduled contest means they'll avoid a streak of 10…
Retired Chicago Blackhawks enforcer Daniel Carcillo says it took a mind-blowing drug to save his brain — and his life. "It was the most amazin…
Time is growing short for the NHL to meet its target of launching the 2020-21 season on Jan. 1, and the list of obstacles is growing longer. W…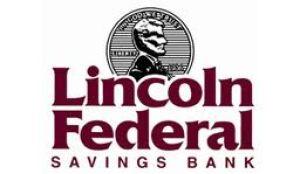 Lincoln Federal Savings Bank

Tabitha Health Care Services
The Stars open their season at home Nov. 13 against the Des Moines Buccaneers.
The Lincoln Stars took on Omaha in a preseason clash at the Ice Box, with the Lancers coming out on top 4-1. Journal Star photos by Kenneth Ferriera.
CHICAGO - Joe Podlasek is a longtime Chicago Blackhawks fan, but he didn't like them as much 15 or 20 years ago. Podlasek, who is Ojibwe and P…
Being locked in a hotel for two months, only allowed to leave for work, doesn't sound like much fun at face value. That changes, though, depen…
The executive board of the NHL Players' Association on Wednesday approved a proposed new collective bargaining agreement with the NHL and refe…
CHICAGO - Is it hypocritical to be OK with the Chicago Blackhawks' decision to keep their nickname and also laud the Cleveland Indians for pot…
Classy winger Jarome Iginla leads the six-member Hockey Hall of Fame class that was announced Wednesday. The induction ceremony is scheduled f…