OMAHA — After the final match of his 50 years as a high school wrestling coach, Norm Manstedt did what is one of the most unique traditions in the sport by leaving his shoes on the center of the mat, a sign that he was retiring.
Manstedt had coached at Clarks and then High Plains since 1969 and is one of the most well-known people in the state in wrestling. He coached 28 state champions at Clarks and six at High Plains.
On Saturday, Logan Russell from High Plains lost a close match in the 106-pound final.
During the match, Manstedt had the orange wrestling shoes he wore to practice next to his chair. After shaking hands with the wrestlers and coaches after the match, Manstedt grabbed his shoes and placed them on the center of the mat. They announced that Manstedt was retiring, and the crowd of 10,069 gave him a standing ovation.
Friend wrestler fired up for first state title
In the moments right after a state wrestling championship match, in the hallway just about 50 feet from the mat, you'll either see some of the most exited people you'll ever see in your life, or someone crying.
On Saturday, Friend wrestler Edwen Baptista was the first guy, running back and forth with a huge smile and hugging his coach. In his final high school meet, Baptista had won his first state championship.
"It's just the best feeling in the world to finally capture that state title," Baptista said. "It's what I've been looking forward to my whole life pretty much."
Baptista finished third last year.
He won his championship match in dramatic fashion, getting a late takedown to beat Corey Dawe of Burwell 3-2.
Baptista's brother, Zemua, was a three-time state champion from 2014-2016. Zemua is on the Nebraska wrestling team now, but was in Omaha on Saturday to watch his brother.
Edwen was the only wrestler from Friend to qualify this year.
Greiss helps Northwest snap Skutt streak
Northwest's Grady Greiss lost to Wahoo's Sam Kolterman in last year's Class B state final at 195 pounds.
This time, it went much different.
Greiss was able to turn Koltermann three separate times in a 12-3 major decision that propelled the Vikings to their first title in school history, ending Omaha Skutt's streak of seven in a row.
"To knock off the seven-time state champs, it's just tough," Northwest coach Brian Sybrandts. "They're good every year. For Grady to come through, it's amazing. No one gave him a shot. His back was against the wall. Like I told him before the match, 'Let's believe in ourselves, because no one else does, and get this done.'"
Northwest led 96-91 after Greiss' win and almost clinched the team title when Grady Arends nearly pinned Gering's Quinton Chavez in the 106-pound match.
"I thought he was buried," Sybrandts said.
Arends ended up losing a decision and keeping the SkyHawks within striking distance.
They needed Caleb Lazure to get at least a major decision victory in the 126-pound title match to tie up the team score.
Lazure lost, allowing the Vikings to hold on.
"Our kids have fought hard with their backs against the wall," Sybrandts said, "and it's just amazing."
Happy (late) Valentine's Day
Class C was the only class that was decided heading into state championship Saturday.
Valentine racked up 157 points and its third straight team title — the first three-peat in Class C history — over runner-up Broken Bow with 129 points.
You have free articles remaining.
Keep reading for FREE!
Enjoy more articles by signing up or logging in. No credit card required.
"Smaller schools, it's tough when you have a roller coaster of kids coming through that have really done a great job," Badger coach Shane Allison said. "We have a lot of kids coming back for hopefully another one."
Gage Krolikowski and Caleb Long headlined the Badgers' title run, as the two juniors captured their third straight individual titles.
"Coming from a school our size, it's pretty remarkable," Allison said. "I'm blessed, I'm blessed to have these kids."
Valentine sent four wrestlers to the state finals, winning three championships. In addition to Krolikowski and Long, Chris Williams won the 113-pound title.
The Badgers had seven of the nine wrestlers they sent to Omaha earn medals.
David City finished third in Class C. The Scouts had two state champions in Justin White at 145 pounds and Noah Styskal at 152.
Pirates have guts
Plainview's first team title in school history came down to the final minutes.
Archbishop Bergan was close on the Pirates heels deep into state championship Saturday in Class D before a loss by the Knights' Zach Hamilton in the 120-pound title match clinched the Pirates' title.
Plainview ended up winning 119-114 over the Knights, with Mullen finishing in a distant third with 86 points.
"We've been working for lots of years on this," Plainview coach Dean Boyer said. "It's just really special. We just had a whole team effort. We've been close several times."
Plainview leaned on guts late in matches to guide the way. A prime example was Nate Christensen at 126 pounds. He trailed 5-3 late in the third period before getting an escape and a takedown to seal the 126-pound title.
Twice as Grice
Bellevue East's Gabe Grice won the Class A 106-pound weight class. Minutes later, his brother Garrett captured his first title as a freshman at 113.
"That's huge," Gabe said. "Big moment for me and that is something we have been talking about this summer — 'I'm going to go get myself a state title, and then Garrett (is) going to go win, and we are going to have a moment as state champions as brothers.'"
Gabe won an ultimate tiebreaker 3-2 over Millard South's Caleb Coyle, while Garrett captured a 4-3 decision over Omaha Central's Emilio Haynes.
"If he wins, I've got to win," Garrett said. "It's awesome for him, awesome for our family; we worked hard together, grew up together to do this stuff, and it's worth it."
One to watch
Daniel Escandon made more than the CHI Health Center Omaha crowd yell in celebration Saturday. The Gibbon 126-pound Class C state champion may also be the cause for a little extra yelling from Iowa native Tony Miller as he watched from Hope Lodge Omaha, a temporary housing facility for cancer patients.
Miller lived in Gibbon not long ago coaching youth wrestling before moving back to his home state, and is now 22 days past a stem cell transplant for biphenotypic leukemia.
"Him taking time out of his day, being in such critical condition, just to watch me," Escandon said. "That's incredible; that is amazing. I feel honored."
Escandon won the state title with a pin at 6 minutes, 40 seconds in overtime.
"I did it, finally did it," Escandon said. "I've been dreaming about this since freshman year. I'm a junior now and finally achieving this goal is crazy."
The Buffaloes had just two state qualifiers with Jose Escandon competing at 106 pounds.
Going for 4
Omaha Burke's James Burks and Pleasanton's Tyler Pawloski became Nebraska's 31st and 32nd four-time state champions Saturday. Valentine's Gage Krolikowski will have a chance to join that group next year after claiming his third title Saturday, a 7-1 decision over Milford's Jeaven Scdoris.
— Brent C. Wagner, Ross Miller and Tim Gray
State wrestling finals, 2.16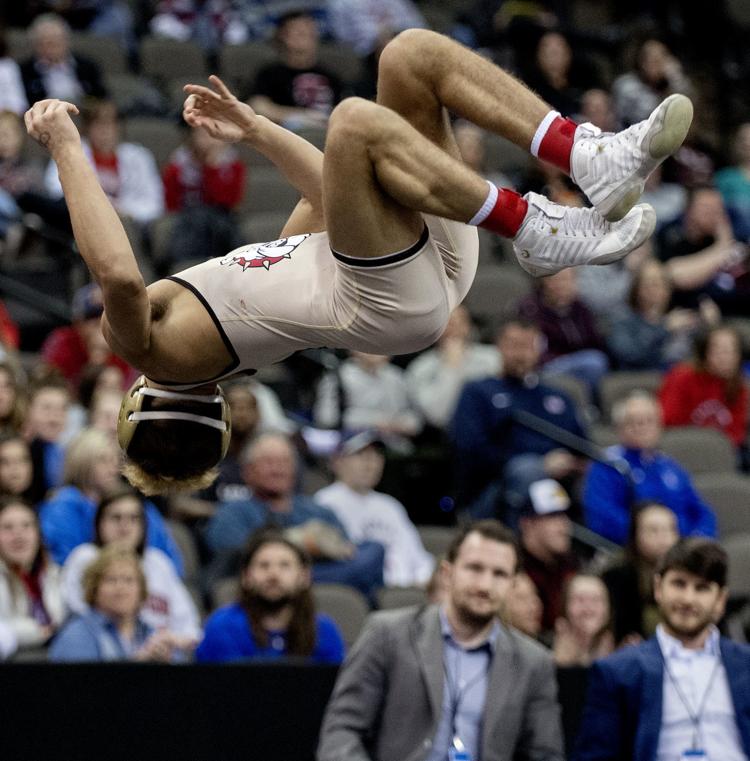 State wrestling finals, 2.16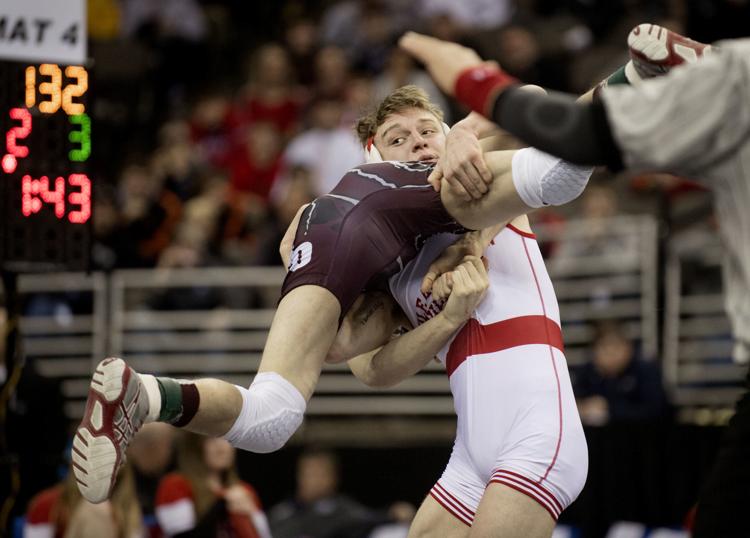 State wrestling finals, 2.16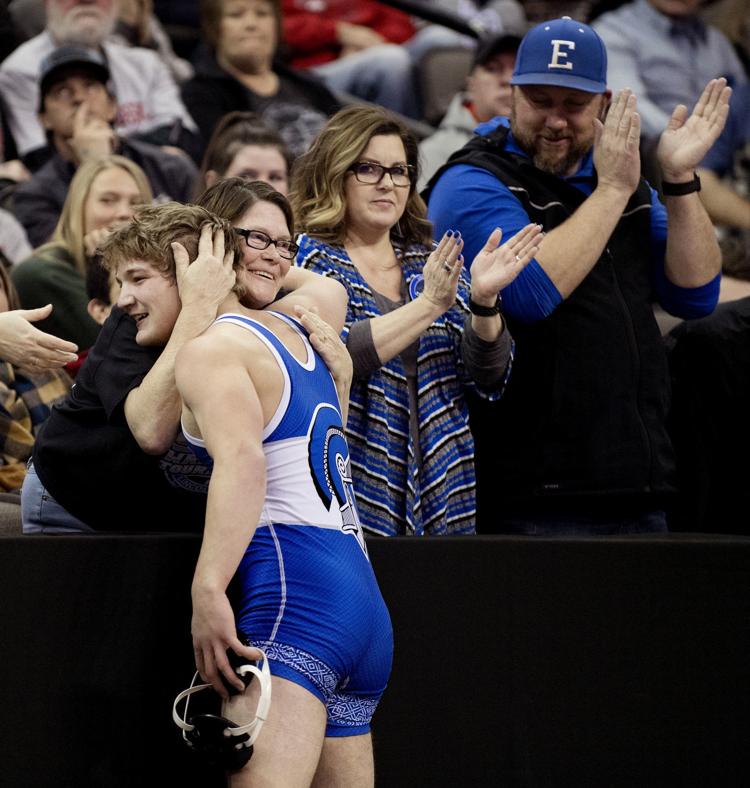 State wrestling finals, 2.16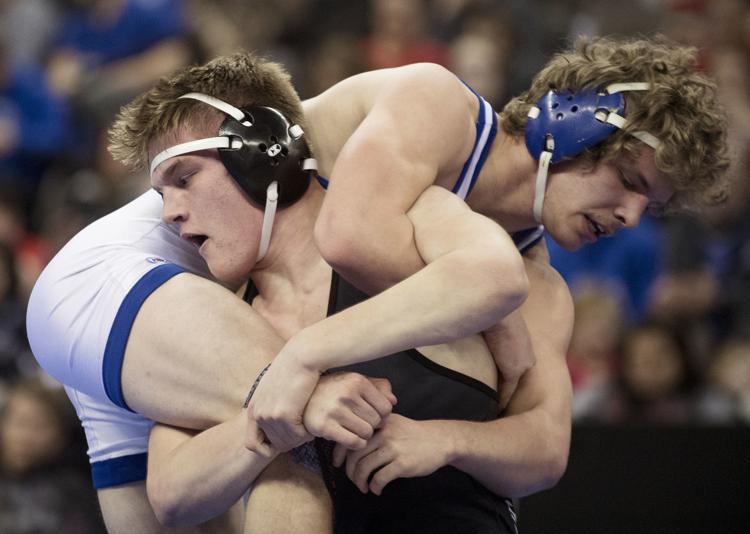 State wrestling finals, 2.16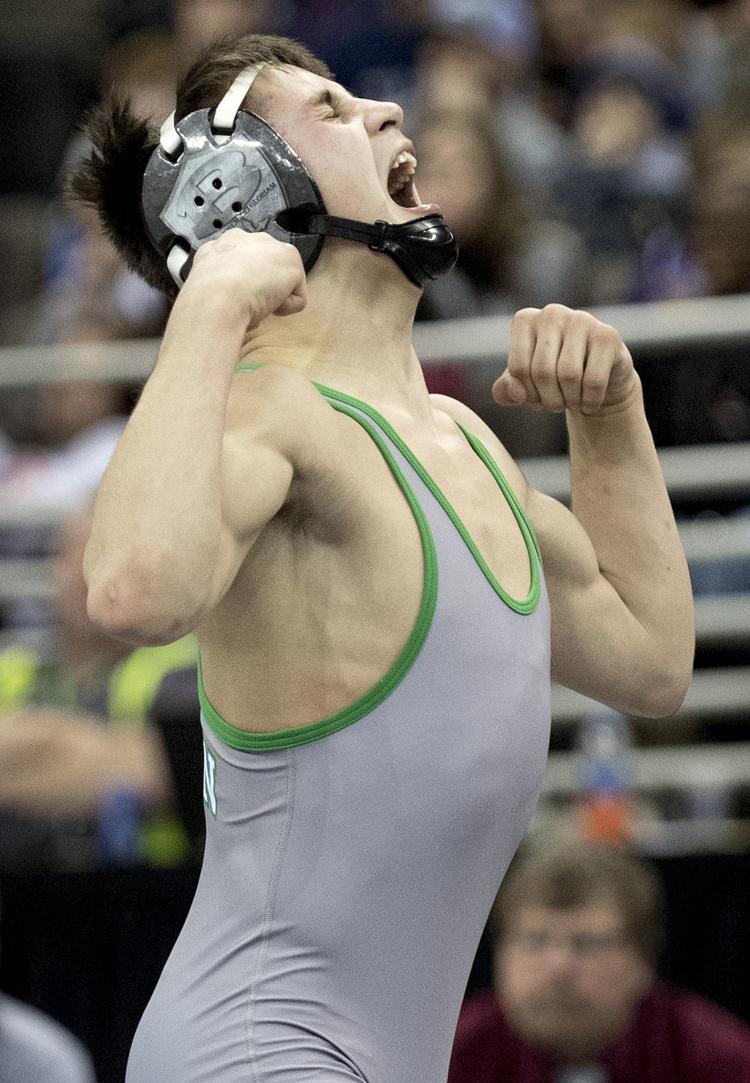 State wrestling finals, 2.16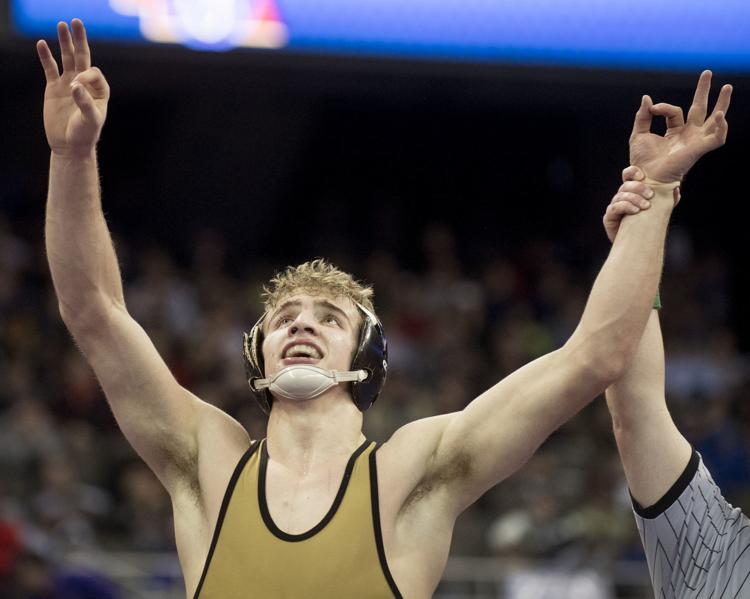 State wrestling finals, 2.16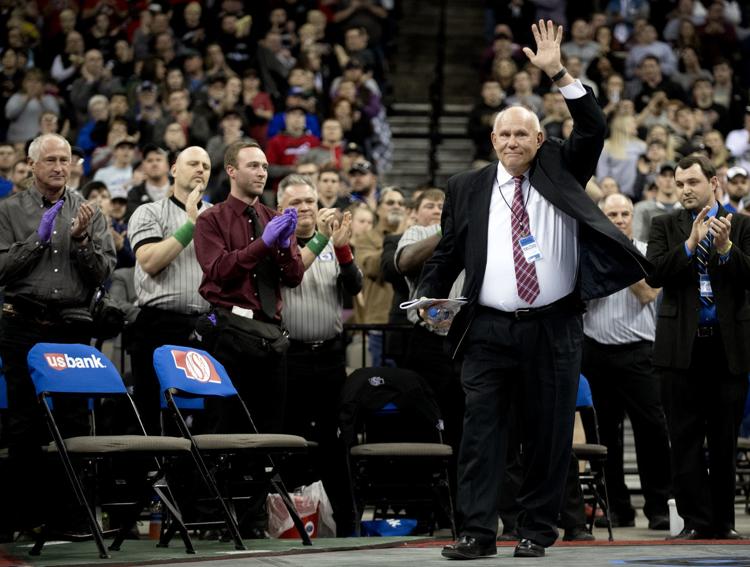 State wrestling finals, 2.16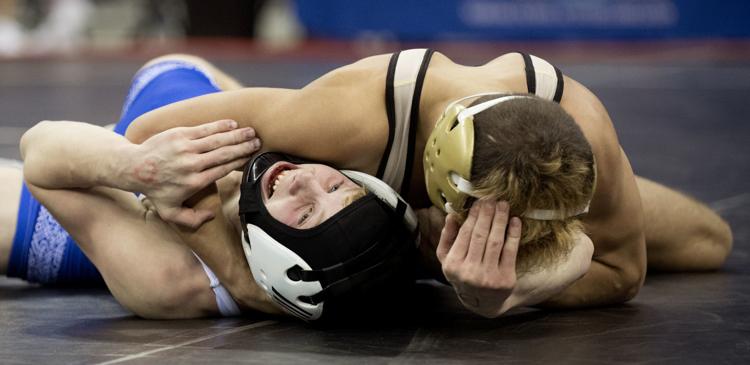 State wrestling finals, 2.16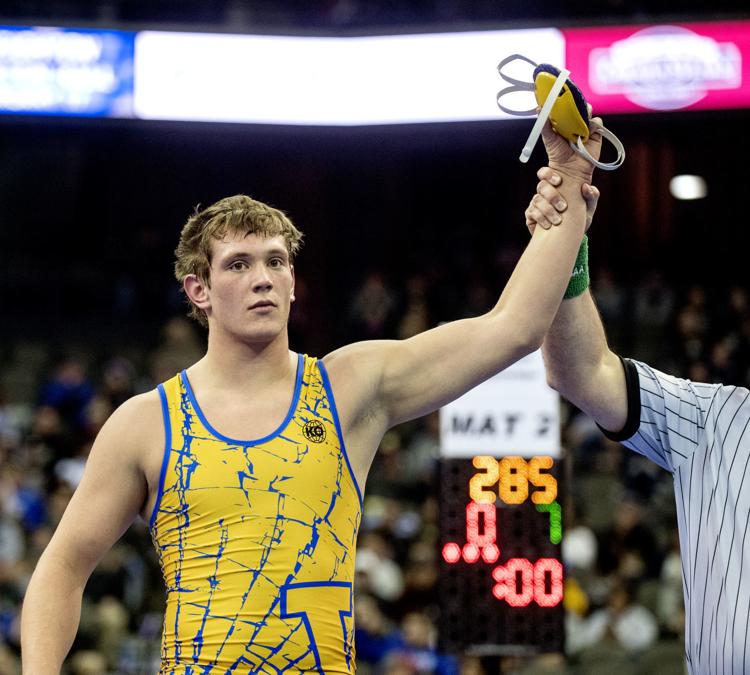 State wrestling finals, 2.16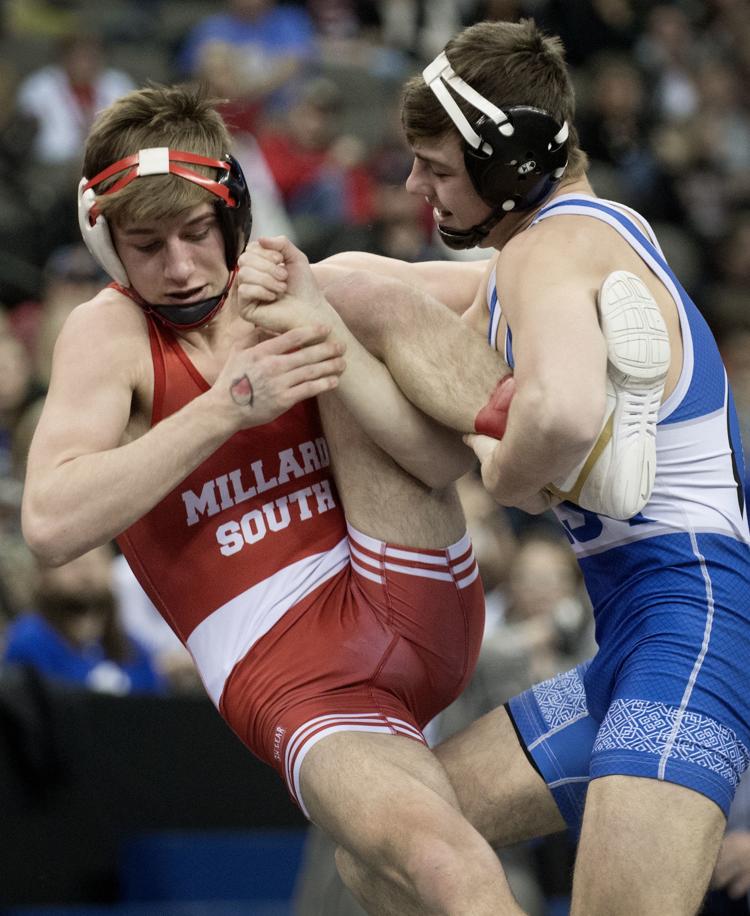 State wrestling finals, 2.16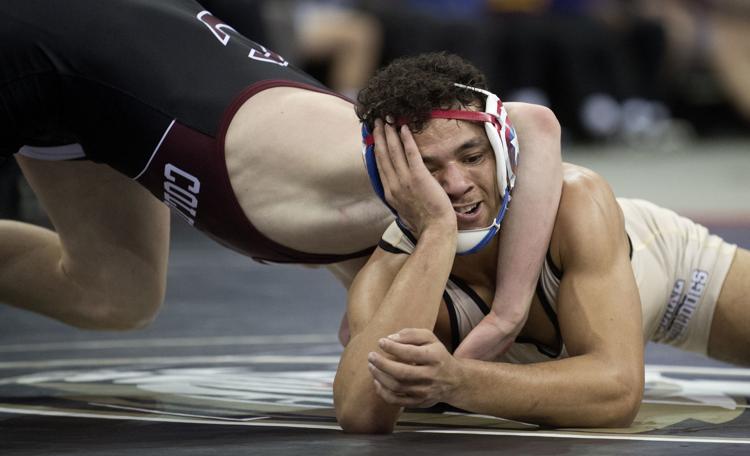 State wrestling finals, 2.16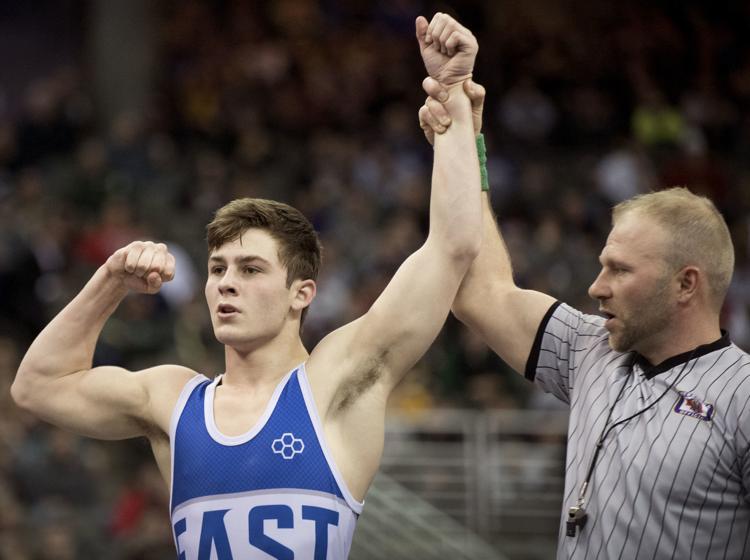 State wrestling finals, 2.16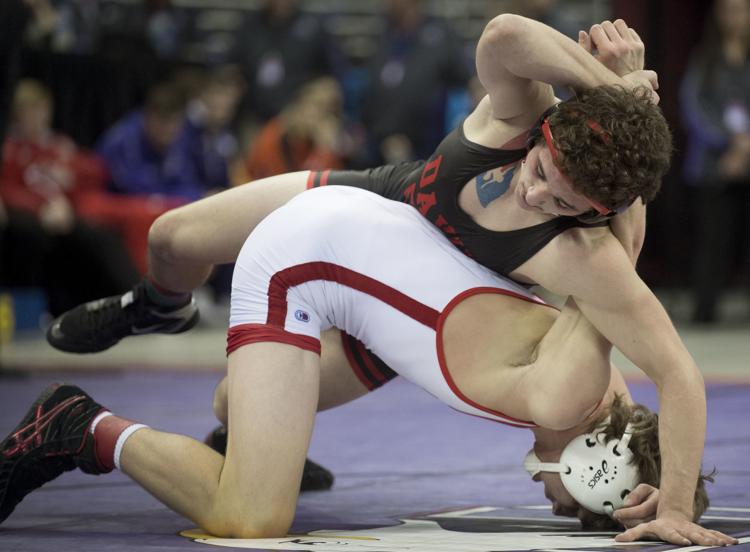 State wrestling finals, 2.16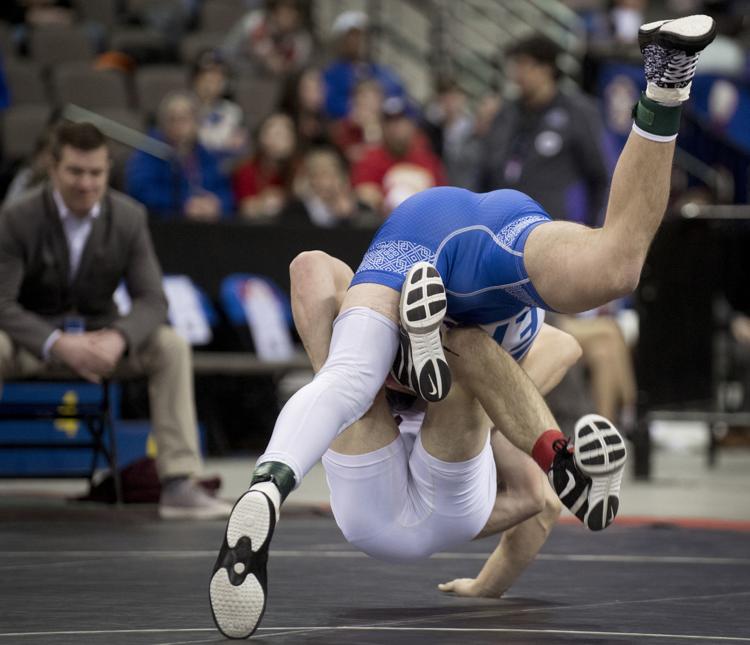 State wrestling finals, 2.16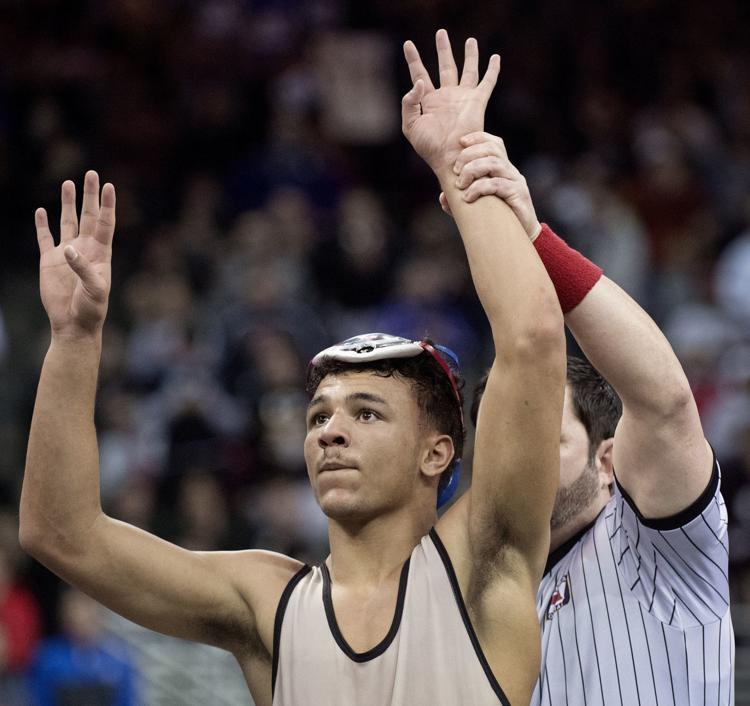 State wrestling finals, 2.16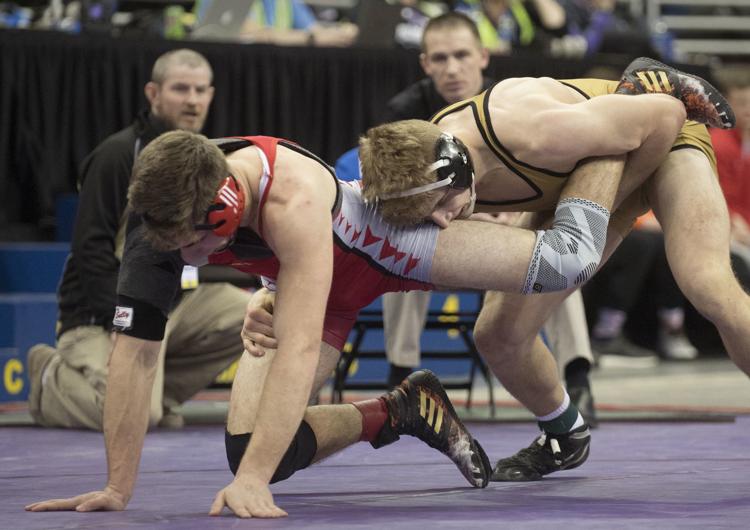 State wrestling finals, 2.16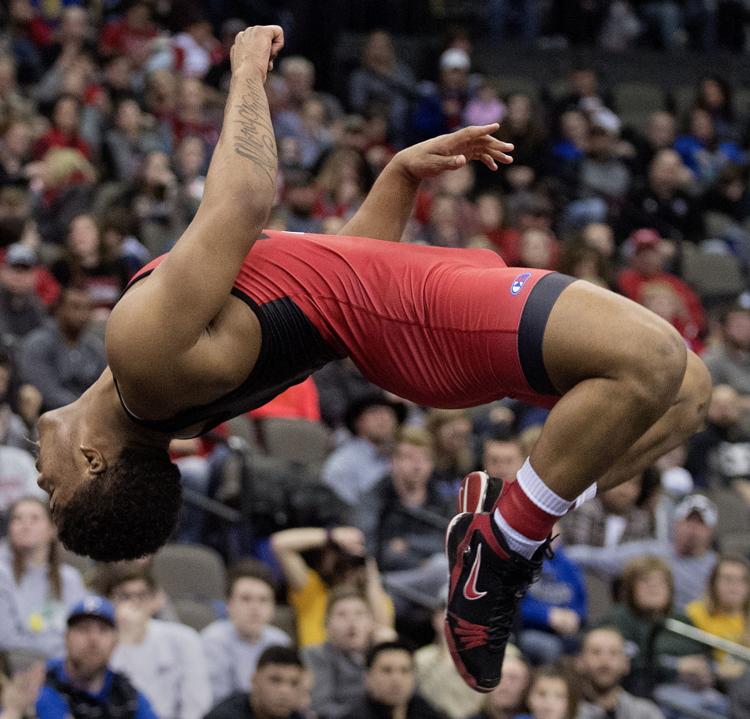 State wrestling finals, 2.16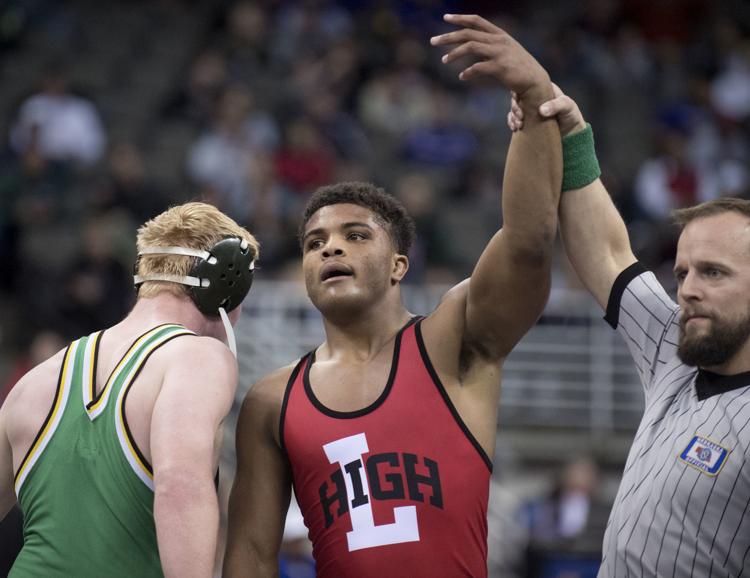 State wrestling finals, 2.16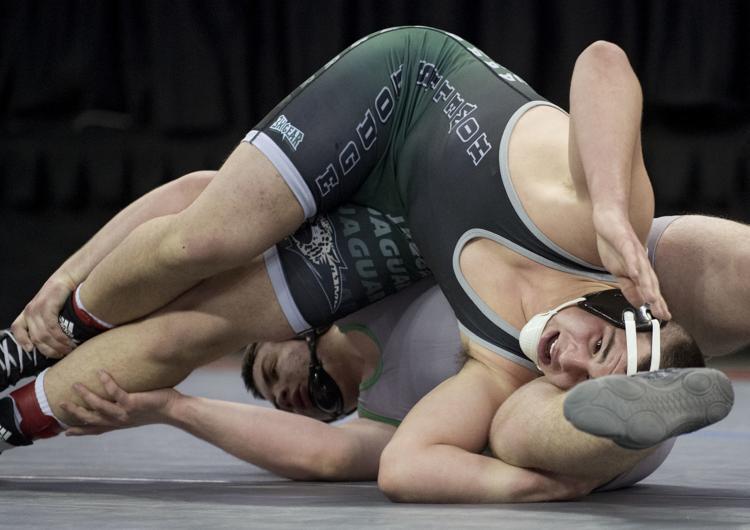 State wrestling finals, 2.16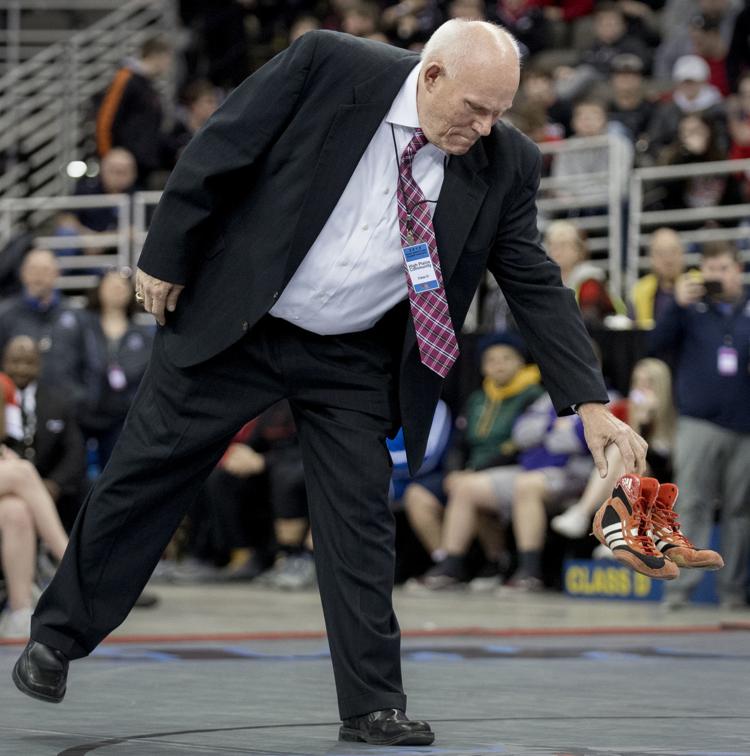 State wrestling finals, 2.16