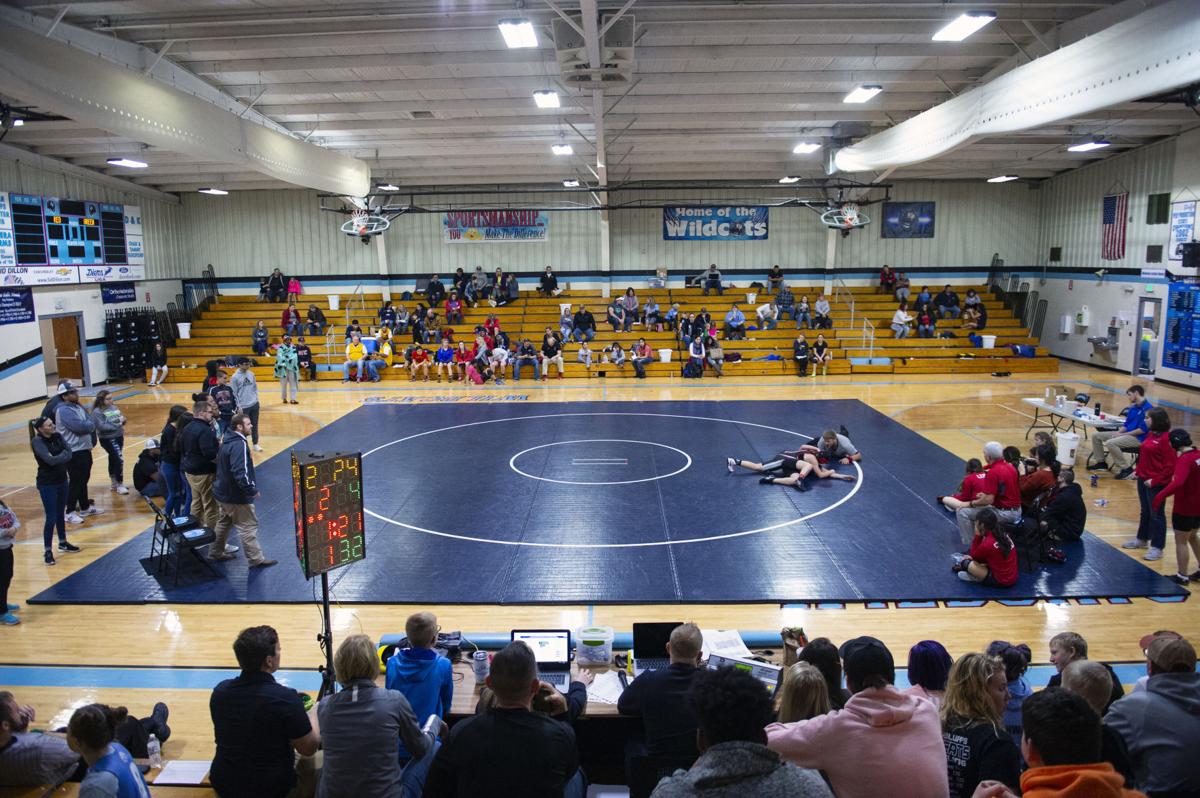 It appears the Nebraska School Activities Association Board of Directors will decide next month whether girls wrestling will elevate to a fully sanctioned sport.
Currently, girls wrestling operates under "emerging sport" status. 
At its monthly meeting, held Thursday in Lincoln, it appeared the board is ready to sanction girls wrestling after its first year as an emerging sport, a designation that does not offer an NSAA-run state championship. An activity can be an emerging sport for up to three years under NSAA rules.
But NSAA executive director Jay Bellar wanted to give his staff and the wrestling committee time to put together details on a state championship date, venue and format, as well as the number of classes, before holding a vote of the board.
"I think we need to put something together that you can visualize and say, 'This is what it is,''' Bellar said.
Some board members were ready to approve the promotion Thursday.
"It's time for girls to have the opportunity to wrestle other girls and have the same opportunities as the boys," said Omaha Northwest principal Thomas Lee, who represents District 2.
Bancroft-Rosalie Superintendent Jon Cerny, the District 3 representative, agreed.
"We've got really strong programs and good participation in the northeast part of the state," Cerny said. "The numbers keep exploding. And the schools I see that are very successful are also very diverse. A lot of these kids are minority kids who are participating in a sport and having success."
This was the second year that the Nebraska Scholastic Wrestling Coaches Association has sponsored a girls state tournament in York. The February event had 64 schools and 178 participants this year, compared with 37 schools and 115 girls in 2020.
The bordering states of Colorado, South Dakota, Iowa, Missouri and Kansas all have sanctioned high school girls wrestling.
Ron Higdon, NSAA assistant director in charge of wrestling, said the national high school federation will be coming out with girls weight classes later this month that Nebraska will use going forward. According to national high school federation statistics, girls wrestling is the fastest-growing high school sport nationwide on a per-capita basis.
The nearly seven-hour meeting also included boys state golf proposals for 2022, '23 and '24 from seven different communities, including Lincoln. The board later voted to give Norfolk the Class A meet, Scottsbluff/Gering Class B, Columbus Class C and North Platte Class D.
Among the approved rulings that made it through the district meetings for board consideration Thursday was a proposal to raise the Class A enrollment cutoff from 850 to 925, but that motion failed 5-3.
Some proposals that passed included one that allows the higher seed to host first round, quarterfinal and semifinal games in the Class B football playoffs. Two more that met approval were a Class B wrestling proposal that serpentines the top 16 teams based on returning state meet points into the four Class B wrestling districts and a softball motion in Class B that advances 10 subdistrict champions and six remaining wild-card teams into district finals that will be a best-of-three series.