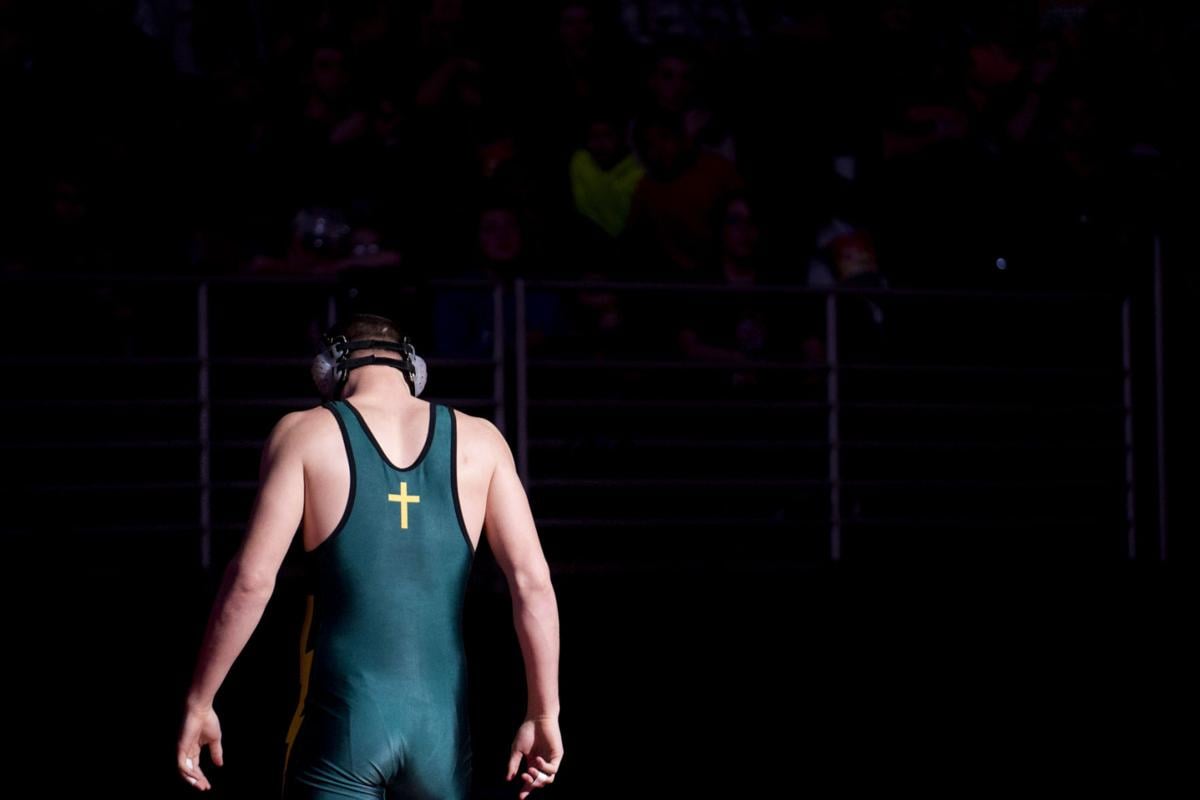 Crowds are up, participation numbers are down and changes are in the works for high school wrestling's future.
Nebraska will join the discussion with Wisconsin, Arizona, Missouri and a number of other states that are looking to drop the familiar wrestling singlet in favor of shorts and T-shirts.
Nebraska is also looking to the expansion of girls wrestling as an emerging sport in the near future and will likely change the dates for the State Dual Championships.
All three changes are in the name of helping the sport grow.
According to the National High School Federation, high school wrestling has seen a national drop of more than 20,000 participants in the past 15 years.
Nebraska hasn't experienced a major drop yet, and crowd figures for the state individual championships are climbing after the tournament found a good home at CenturyLink Center Omaha.
Ron Higdon of the Nebraska School Activities Association, who proposed to allow compression shirts and shorts similar to those used in mixed martial arts, has plenty of momentum.
"Look, if people are turned away from the sport because of the singlet, modesty or whatever, why not adapt?" said Higdon, who has been in charge of state wrestling since 2011. "Some of it is modesty. Some of it is you can't wear your uniform sitting around the house, like you can with a basketball jersey or a football jersey. If we're trying to appeal to youth wrestlers to pick up the sport in high school, why not make the change?"
Coaches across the country responded overwhelmingly in favor of the proposal published in TeamUSA and Flowrestling publications.
There is no rule about what a team has to wear and college wrestling has allowed the T-shirt/shorts combo since dumping the tights and no shirt wrestling uniform in 1963.
As for girls wrestling, Nebraska has allowed girls to wrestle on boys teams, but the number of girls wrestling is less than a handful in the past decade. Only Brittany Taylor of Omaha North has earned a medal in a state meet (2008 and 2009) and she faced constant pressure when wrestling boys. Some schools, Lincoln Christian, for instance, will not allow their boys to wrestle girls and have even forfeited matches to avoid having them meet in competition.
This year, the High Plains Invitational had a well-received girls-only bracket and Oakland-Craig included a girls division, too. The Olympics has had women's wrestling for the past two international games.
"We've gotten inquiries and we did a survey that showed 91 percent of the high school coaches in the state would support a girls division," Higdon said. He added that 31 colleges have women's wrestling teams, including Midland, and seven states already have a girls division.
As for the state duals, which started in 2013 and are held in Kearney every year, the future will be different after this year's tournament involving the top eight teams in each of the four classes Feb. 25.
Higdon said some of the possibilities are to move the duals tournament to home sites for the first round in mid-January and the finals to the following week.
"Attendance has dropped and the Board has felt the state duals are kind of anticlimactic a week after the meet in Omaha, so we're looking to make changes," Higdon said.
Teams would be selected based on returning points scored in the previous year's state meet.