The official start of winter sports could be in jeopardy because of concerns with the rising numbers in COVID-19 cases around the state.
Many of the state's top athletes put pen to paper Wednesday, sealing their college plans.
"So if we think we have to wear a mask to do that, that's what we're going to require them to do."
The NSAA is asking schools to restrict seating areas and create separate entrances for fans while splitting up doubleheaders.
Waverly standout wrestler Evan Canoyer gave a verbal pledge to Cornell on Sunday night. 
Gov. Pete Ricketts continues to relax some sports restrictions. On Monday, state officials announced that contact sports can begin July 1.
Beginning immediately, NSAA member schools may hold open gyms for basketball, football, soccer and wrestling under restrictions.
Guardians signing a waiver. Temperature checks. Masks. Here's a look at how LPS is reopening weight rooms for its student-athletes.
Join host Geoff Exstrom for a virtual edition of the seventh annual Lincoln Journal Star Area Prep Sports awards, which honors the top athlete…
Lincoln East standout wrestler Maxx Mayfield was recently named a recipient of the 2020 Nebraska Dave Schultz High School Excellence Award.
Student-athletes from nearly 250 schools across the state are being honored by the Lincoln Journal Star for Academic All-State.
Bowling is well-established as a club activity across the state, and now it's a sanctioned sport. Girls wrestling fell three votes short. 
Girls wrestling fell just short of becoming a sanctioned sport last year, but it might get over the hump when the NSAA convenes Thursday.
Can athletes train outside? Can lifters have a spotter? The NSAA released a Q&A regarding the reopening of weight rooms.
A look at the guidelines set forth by the NSAA in regards to maintaining cautious of the coronavirus during workout sessions. 
The Nebraska wrestling team picked up a commitment from a three-time state champion.
A look at student-athletes from around the state who have signed to Division I, Division II, Division III and NAIA schools.
The Nebraska Scholastic Wrestling Coaches Association's board of directors has postponed its 2020 Hall of Fame Banquet.
A look at the top wrestlers from the past winter sports season.
Zach Schnell wrestled at Northeast from 2002-06 before wrestling at Concordia.

Tabitha Health Care Services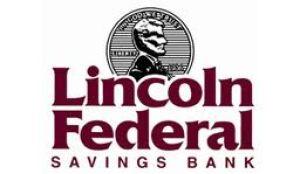 Lincoln Federal Savings Bank
Lincoln East senior Maxx Mayfield capped his prep career with his third state championship on a day where two other Spartans claimed titles.
A look at how area wrestlers placed at the state tournament in Omaha.
The Beatrice grappler used his bread and butter to seal a state final victory, easing the memory of last year's runner-up finish, at least for now.  
Drought over. Plenty of Eagles have claimed medals since 1989, but none that were gold. That changed Saturday. Twice. 
First-, third- and fifth-place finishers from the state wrestling tournament in Omaha.
Finally, it's time for wrestlers across the state to punctuate impressive seasons or, in some cases, careers on the sport's biggest stage. 
Streak-snapping and shoe-swapping. Check out all of the storylines from the state wrestling tournament.