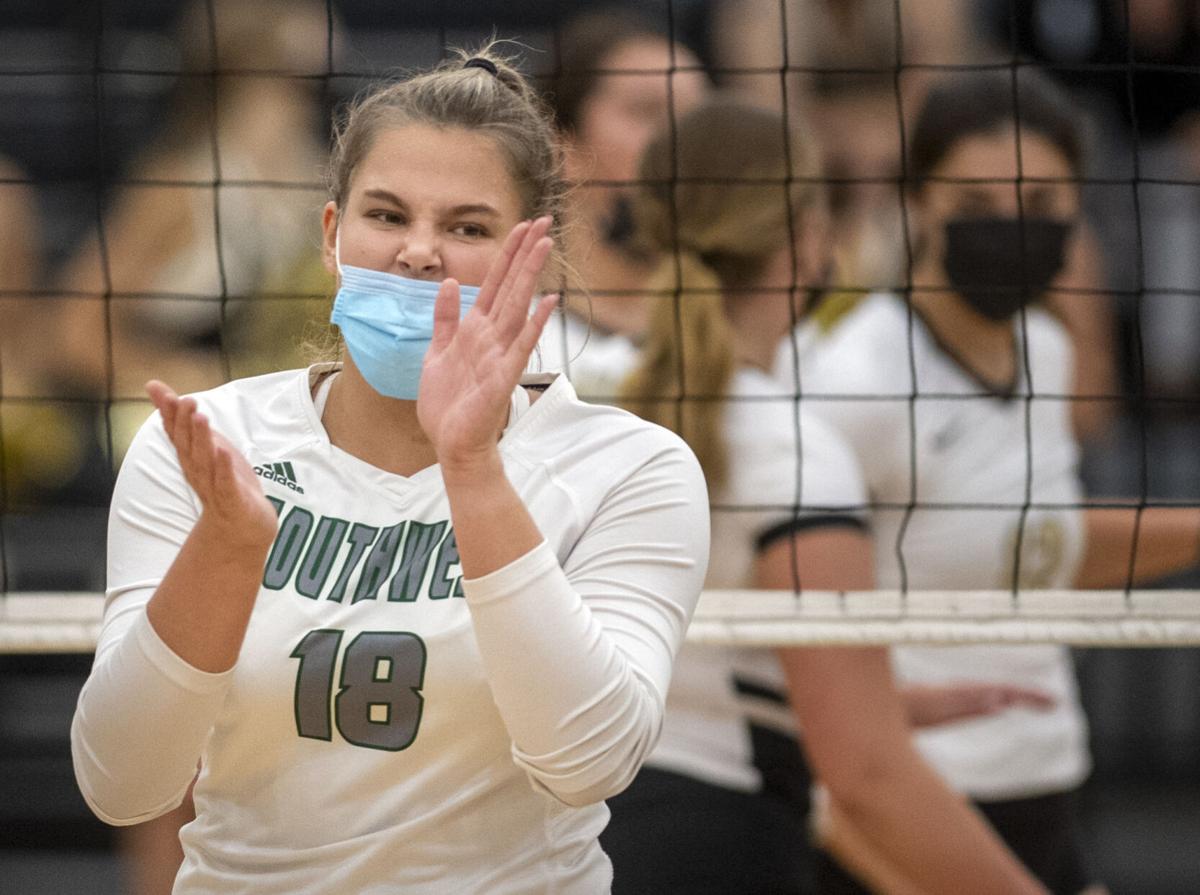 What Shaylee Myers lacked in high school experience, she made up for with a powerful arm.
That was more than enough for coach Mark Novotny to put the talented hitter in the starting lineup just days after she started walking the hallways of Lincoln Southwest as a freshman.
Myers is a senior now. She has checked off many goals, but there are others. And, yes, she still has a lot of power.
"It's so weird," the Silver Hawk outside hitter said, reflecting on her prep career. "I feel like I've been here for a long time, but not long enough."
Myers has been an impact player for Southwest for three seasons, climbing the career kills (she's at 1,047) and service aces charts. She was a second-team Super-Stater last year after finishing fourth in Class A in kills (475). But this is the biggest year for her, says Novotny.
Myers, along with fellow seniors Courtney Holsteen and Karli Symonsbergen, is being counted on for senior leadership on and off the court.
There remains individual goals she hopes to accomplish. The 6-foot Myers, who committed to Fresno State nearly a year ago, is on pace to set the school record for career aces. She also has a chance to pass former Hawk standout Marissa Wilkinson for No. 1 in career kills at the school.
More importantly, she wants to help the Silver Hawks return to state and progress through the tournament.
That's a lofty goal when the Class A landscape includes defending state champion Elkhorn South, Papillion-La Vista South, Millard South, Millard West and a vastly improved Omaha Westside.
But that's how Myers likes to set them.
It was a goal of hers to start as a freshman in high school. She put in extra work during the summer club season and made sure to hit the open gym sessions hard prior to arriving at Southwest.
"Playing varsity as a freshman is a pretty big deal," she said. "I definitely had to grow and learn with it. It really helped me become a leader, though, because I had older people, seniors and juniors, helping me through things that I might not have known otherwise."
Novotny saw a player, who he had worked with since she was a fifth- or sixth-grader, ready to contribute immediately.
"You can't necessarily teach power to certain people," he said. "You can teach finesse, you can teach ball control, but she brought the power for the game, and she brought a desire to be successful.
"She wasn't there to just have fun, she was out there to win."
And Myers was out there to grow.
She became a threat in the back row and then improved her ball control. This year, Myers has another goal — she wants to up her blocks production. Whatever it takes to help a Silver Hawk team that Meyers said is really close this year.
Myers calls it an "awesome" feeling to be considered among the top players to compete at Southwest.
"I worked hard for it, so it's nice to kind of see it," she said. "I love being able to play with these girls, too. Of course I couldn't do it without my teammates — good passes, good sets, and good defense. All my teammates bring the best out of me."
Introducing the 2020 Journal Star first-team Super-State volleyball players
LINDSAY KRAUSE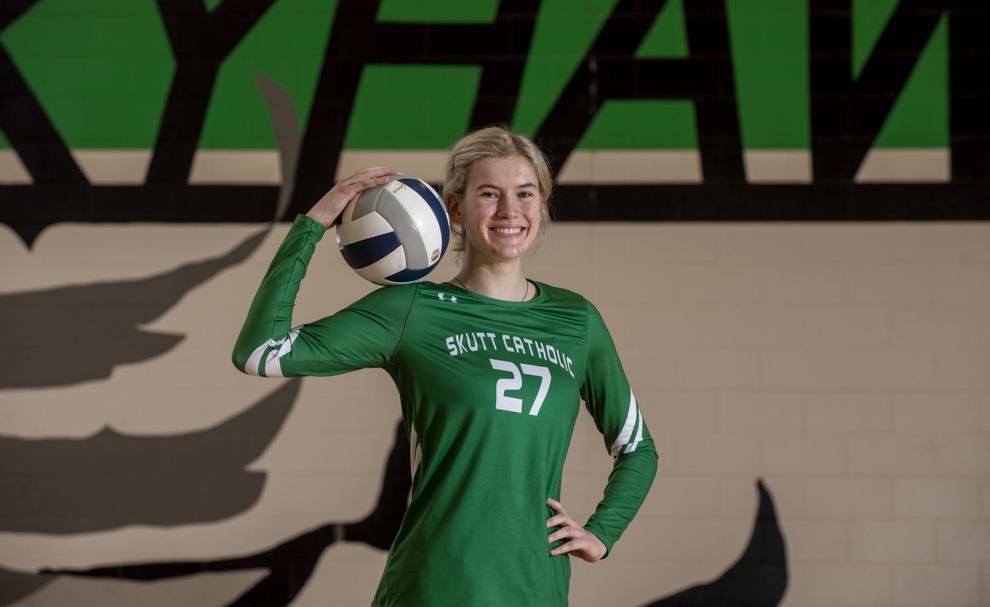 OH | Sr. | 6-foot-4 | 
Ad campaign: Krause ended a dominant high school career with her fourth consecutive state championship, and 2020 may have been her finest season at Omaha Skutt. She led the state in both hitting percentage (.475) and aces (88) on top of career-highs in kills and digs. Krause was a first-team Super-State selection four years in a row, and she captains the 2020 squad.
NORAH SIS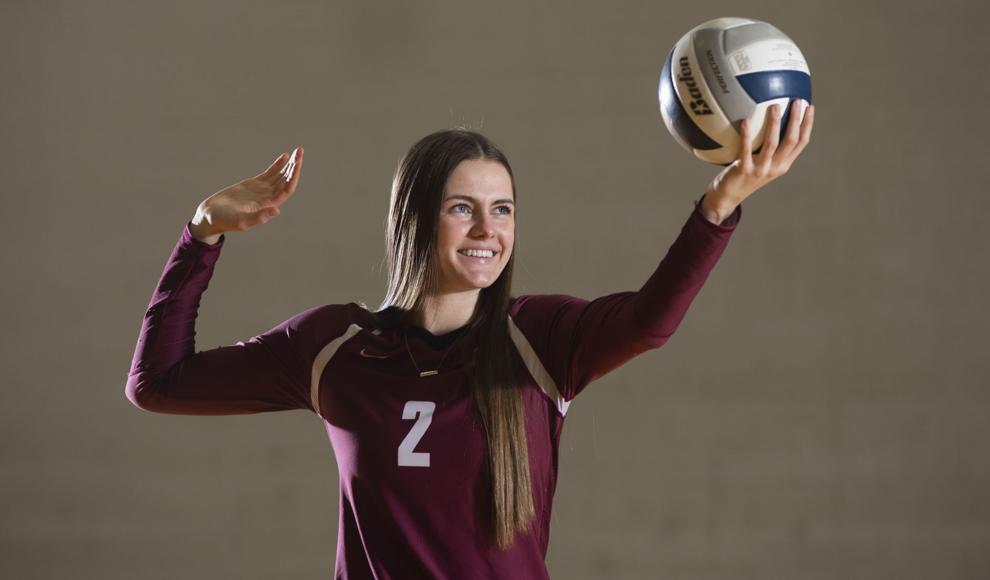 OH | Sr. | 6-foot-2
High school: Papillion-La Vista 
Ad campaign: Sis topped 500 kills in a season for a second time at the high school level, and she ends her Monarch career with 1,910 terminations. Papillion-La Vista won at least 20 matches and qualified for the state tournament in each of her four seasons, and a college career at Creighton is up next for Sis.
MYA LARSON
OH | Jr. | 5-foot-11
Ad campaign: Larson may not have reached the 600-kill mark she did a year ago, but her 532 kills were still the second-most in the state this season. Her 41-kill performance in the Class C-1 title game was integral to Wahoo claiming the state title in five sets, and the junior recently announced her commitment to Montana State.
WHITNEY LAUENSTEIN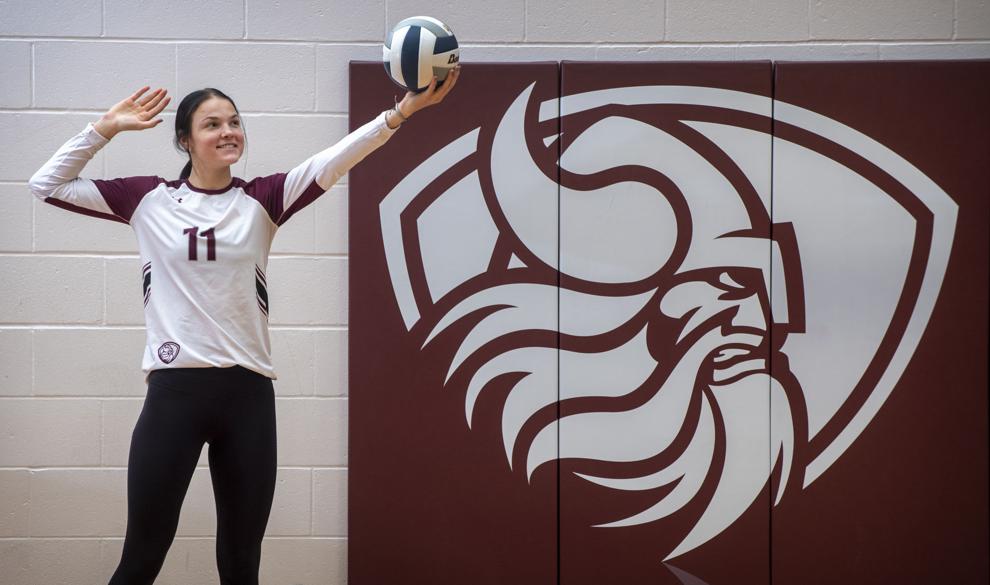 OH | Sr. | 6-foot 2
Ad campaign: While some players are ready for the varsity level immediately, Lauenstein didn't make the jump until her sophomore year. She had 400 or more kills three seasons in a row while leading Waverly to the state tournament at each opportunity. A talented back-row player as well, Lauenstein is headed to Nebraska next year.
RYLEE GRAY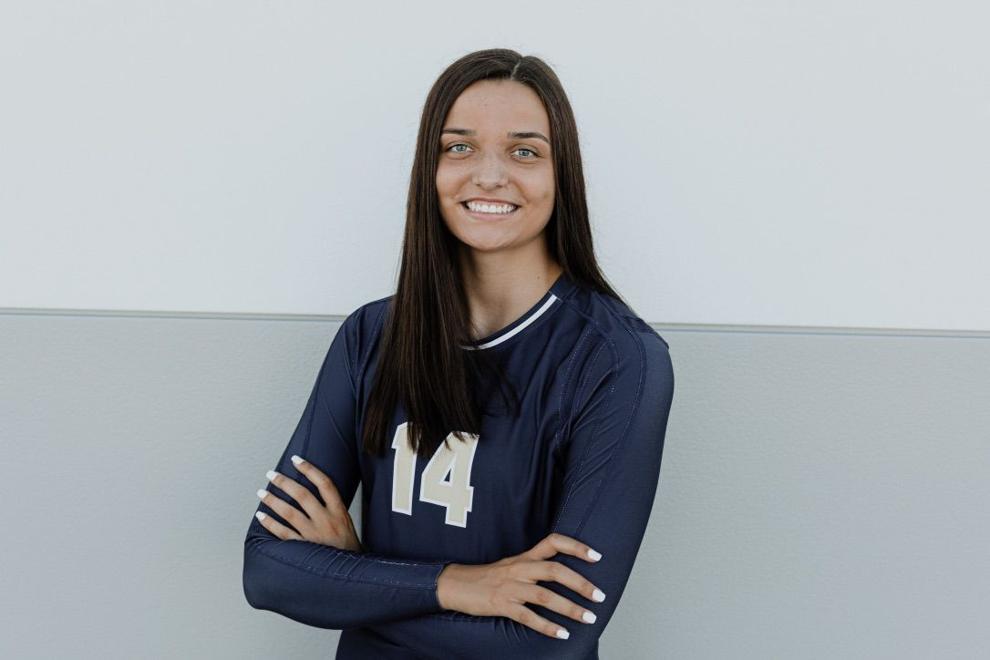 MB | Sr. | 6-foot-4
High school: Elkhorn South
Ad campaign: A true force at middle blocker, Gray closed her high school career by leading Elkhorn South to its first state title in school history. Gray set a new career high in hitting percentage while topping 300 kills for the fourth straight year, and another stellar blocking season brought her career total to 476.
ALLIE GRAY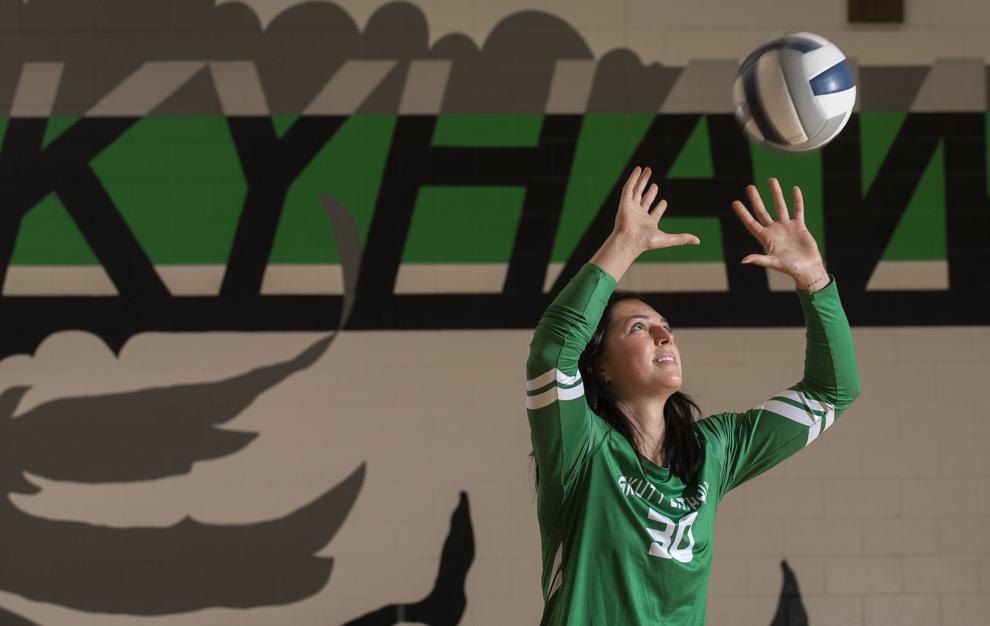 S | 5-foot-11
Ad campaign: A three-year starter at setter, Gray's steady hand running the offense has allowed hitters such as Krause to shine. Her 1,023 assists were second-most in the state this season, and Gray also set a new career-best with only 12 ball-handling errors as she makes back-to-back appearances on the Super-State first team.
ELLE GLOCK
S | Sr. | 6-foot
Ad campaign: After beginning her high school career as a hitter, a move to setter resulted in three straight 1,000-assist seasons. Her four-year starting career includes three state championships, and Glock holds the Class C-1 record for the most assists in a season (1,167).