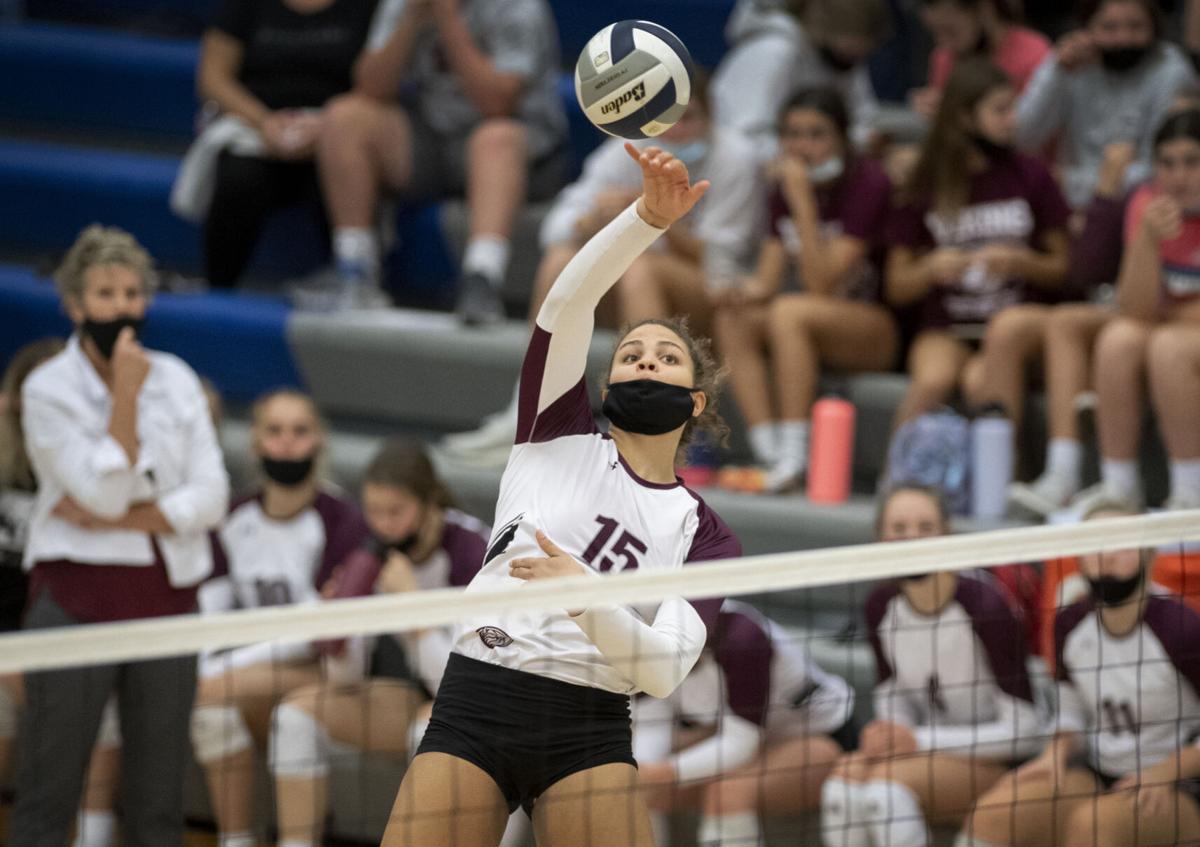 Volleyball has brought Bekka Allick to tears on several occasions.
In October, it was because of a painful third-degree ankle sprain and fractured tibia that ended her high school season with Waverly. After nine months, a walking boot and countless hours of work to return to full strength, Allick found herself emotional for a different reason.
The Waverly senior was selected to be part of USA Volleyball's Indoor Girls U18 National Training Team, a 24-player roster that will eventually be trimmed to 12 players for the FIVB U18 World Championship.
Considering she only returned to full strength in mid-May, the selection served as confirmation of Allick's progress over the past few months.
"I sat on my couch, I was just taking it in and I just started bawling," Allick said. "It just meant a lot to have that (letter) in my hands saying you did it, you're back in business."
The recovery process may have been slow, but Allick is thankful that days of excruciating ankle pain are behind her. With the help of her physical therapist, Angie Evans, and Volleyball Club Nebraska coach Dan Mader, Allick was able to ease slowly into training during April and start practicing in May.
Any setbacks were addressed with periods of rest, and the result was a full-strength Allick that traveled to Florida with her VCNebraska team for U17 AAU nationals at the end of June. She was already a determined individual before the injury, but Allick still feels the past year has helped her grow physically and mentally as a player.
"It just feels really good going from where I was injured, mentally and everything to where I am now, I feel like I'm a totally different person," Allick said.
Allick will only have to wait about a week until she attends the USA Volleyball training camp, which runs from July 17-23 in Anaheim, California. After that, the team's coaches will have to reduce the 24-player roster to the final 12 that will take part in September's U18 World Championship in Durango, Mexico.
There's no guarantee that Allick will have a spot on the final team, but past experience with USA Volleyball means she's coming in confident. In 2019, she attended a USA training camp as part of a U15 team and played against teams from Great Britain, New Zealand and Chile.
Allick also made the U16 team for nationals in 2020, but the camps didn't end up happening due to COVID-19.
"It's a time I'm literally never going to forget, and the fact that I get another chance to go make some incredible memories, represent my country and play with some amazing girls, I'm so excited," she said.
If Allick were to be a part of the final U18 roster, she'd be following a similar path to former Omaha Skutt standout and current Husker Lindsay Krause, who helped the USA win international gold in 2019. Allick also is committed to Nebraska as part of the Huskers' 2022 recruiting class.
Perhaps some advice from Krause would be in order, especially considering the international competition takes place during September in the midst of the fall semester and high school volleyball season. However, that's a problem for down the road.
For now, Allick is locked in on her training as she hopes to qualify for the final roster. Given her progress over a short period of time, it'd be foolish to bet against her.
"I'm already pumped going into the USA stuff," Allick said. "It's nice to see my country that I really care for wants me to play for them, so it means a lot; it's an overwhelming feeling."