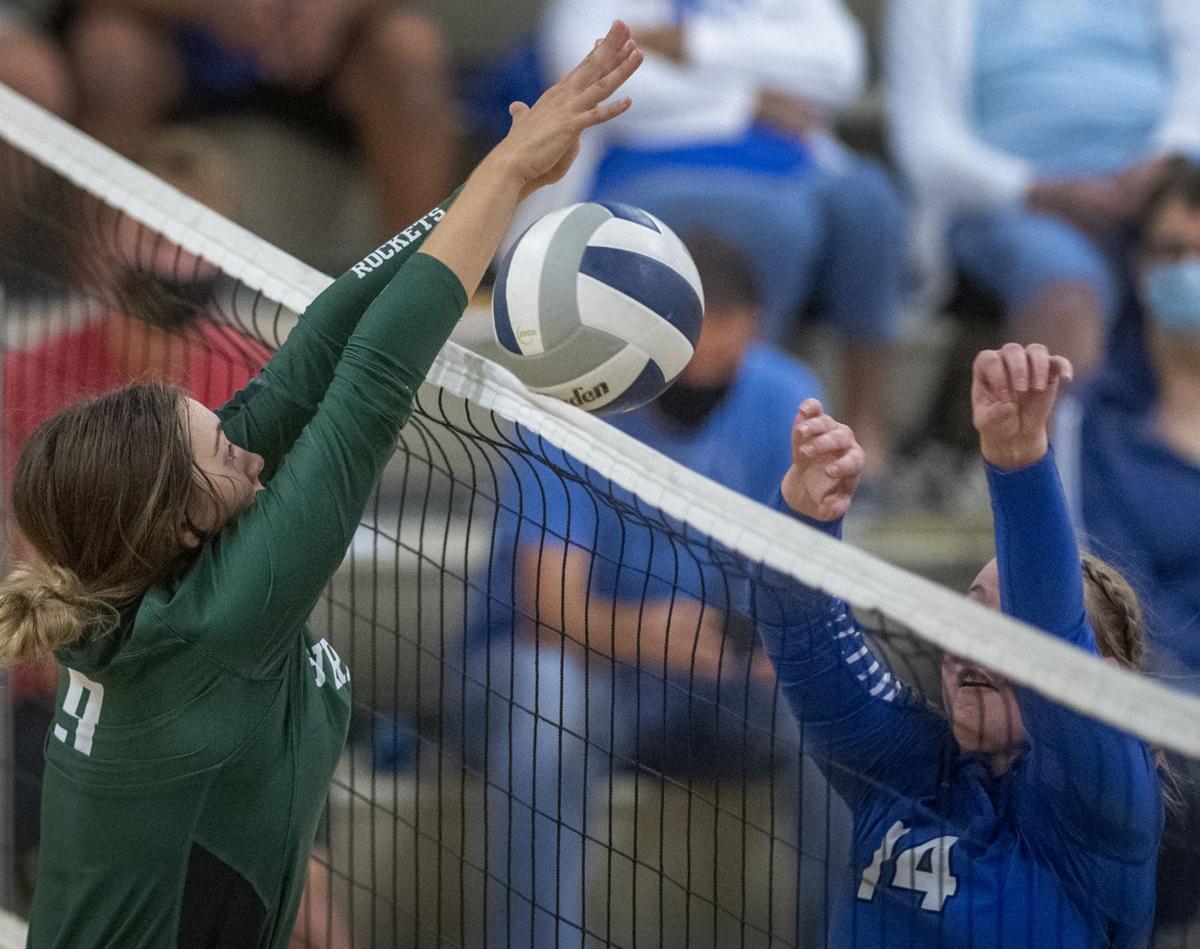 MALCOLM — Tuesday night in Malcolm featured two rated teams in Class C-1.
No. 5 Syracuse remained unbeaten by beating No. 9 Malcolm in two sets (25-19, 25-23) and looked like a team that could make noise at the state tournament this year.
"We knew that this was going to be a great opportunity to play a good team and test the girls," Syracuse coach Courtney VonGroningen. "They just kind of came out firing and did a great job of staying composed throughout the game because we let them go on some runs, and they stayed composed and finished it out."
In its first match of the evening, Syracuse was impressive in sweeping Conestoga in two sets (25-3, 25-5). Against Malcolm, Rocket senior Lindsey Moss was the driving force behind the victory, leading the team with 11 kills. Her teammate Lily Vollersten added ifive kills.
VonGroningen said Moss' experience helps make her the player she is.
"Lindsey's been a starter since her freshman year. She does a great job all the way around defensively and offensively for us. She's just one of those players who has been there and done that."
Syracuse lost last year in the first round of the state volleyball tournament to Columbus Lakeview, and VonGroningen said the defeat is the driving force for this year's group.
"I think that losing first round lit a fire, and they want to get to state and want to win games at state."
Malcolm coach Amber Dolliver gave a lot of credit to Syracuse but said her team has to take advantage of good opportunities during the match.
"Syracuse is a good team," Dolliver said. "They're probably in the top five or six in C-1. We played well tonight in moments. First set was a game of runs. Teams would go on six or eight point runs. In the second set, we played a lot better and cleaned things up, but when we get a ball given to us, free ball or a tip, we have to be able to execute. If we clean a few of those things up, we're right there with them or we'll take a set from them."
The Clippers' were led by Kiley Elkins who had 14 kills on the evening. Malcolm split matches at its home triangular by also beating Conestoga in two sets (25-6, 25-11). Malcolm's next matches will be Saturday at a competitive Adams Central tournament featuring rated teams such as Adams Central, Broken Bow and Superior.