Lincoln Pius X knew that achieving its goal this season was going to be an uphill battle. But what the Thunderbolts encountered in Friday night's Class A semifinal was an all-out war.
Top-ranked Pius X prevailed in a big way at Pinnacle Bank Arena,  rallying from one-set deficits twice to knock off sixth-ranked Omaha Marian, the defending Class A champion, 22-25, 28-26, 18-25, 25-22, 15-11 to become the first Lincoln team to advance to the big-class finals in 17 years.
The Thunderbolts found a way whenever it was needed. Whether they were trailing in sets, down midway through the fourth set, or staring down a 6-2 deficit in the decisive fifth set, Pius X was always up to the task.
"There was a lot of emotion in all five sets. Every timeout I told them that you're here to be the better team," Pius X coach Katie Wenz said. "(We told them), 'Don't worry about fundamentals. Play every single point, get through it and finish it. You're here, it's exciting and do what a team hasn't done in a long time in the city of Lincoln.' Those girls fought and I said, 'Nothing lands on effort,' and it didn't tonight."
When it mattered most, the Thunderbolts turned to their experience, as they have all season. Senior Morgan Christian came up with a block to push Pius X one point away from the title match before junior Lauren Taubenheim hit the kill that sent the Thunderbolts to Saturday's 7 p.m. finale against second-ranked Millard North at the Devaney Sports Center.
Senior Anna McLain finished with team-highs in kills (21) and digs (38) for the Bolts, who also got 17 kills from Delaney Humm and 13 kills from Taubenheim.
"This was our goal since the beginning of the season, so it's so awesome to finally get here," said Pius X senior Grace Gokie, who had 36 digs. "A bunch of us are crying because it's just so emotional. It's a great feeling. All of us have been wanting to get to the state championship since we were little girls, so it's great to get there."
The loss marks only the second time in the past seven seasons that Marian didn't earn a place in the state title match. The Crusaders were not going to lose their title defense without a fight. 
"We all just brought it in and said, 'We're going to do this for each other,' and that's what we did," said Gokie, who finished with 54 set assists and 15 digs.
Lincoln Pius X vs. Omaha Marian, 11/9/18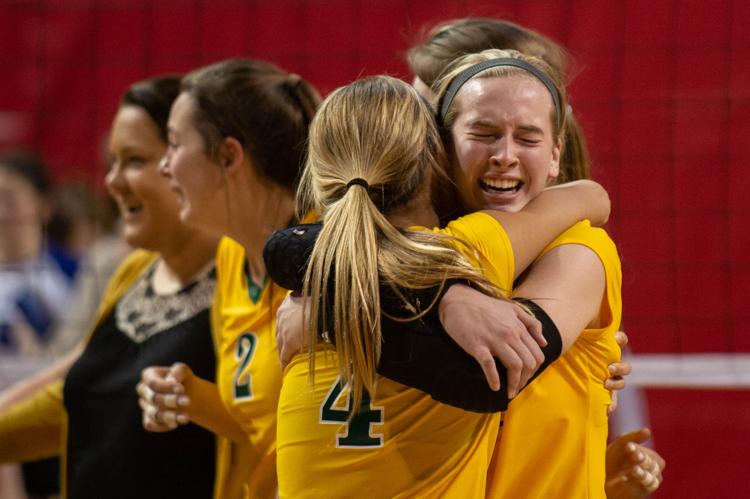 Lincoln Pius X vs. Omaha Marian, 11/9/18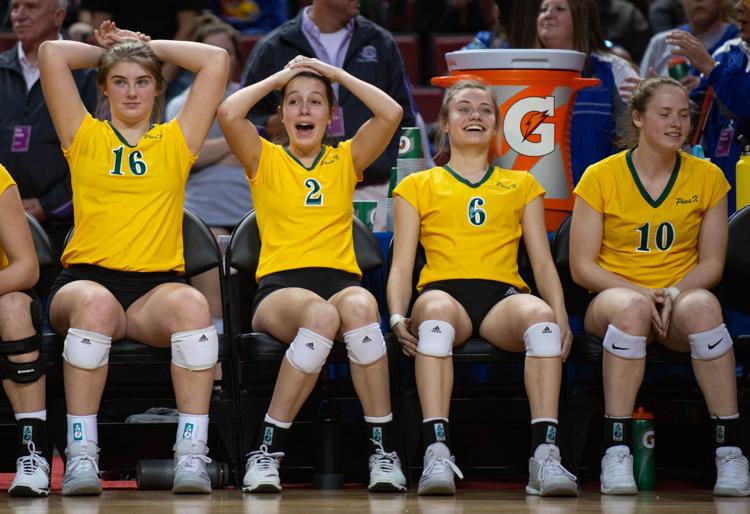 Lincoln Pius X vs. Omaha Marian, 11/9/18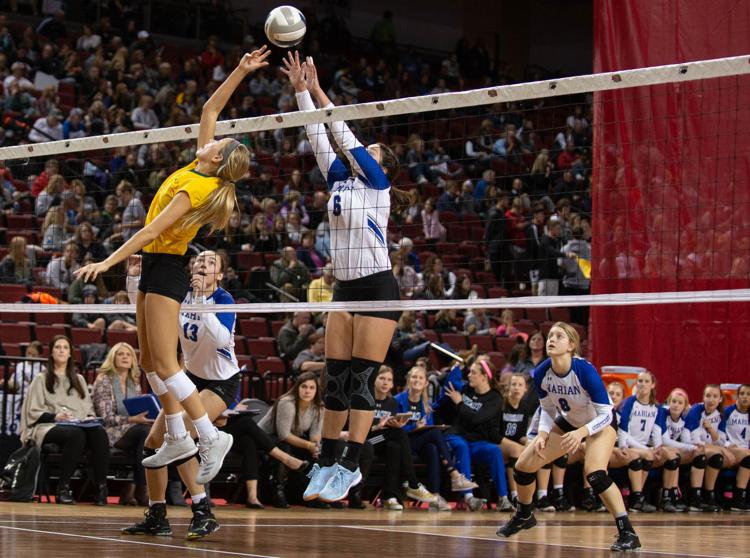 Lincoln Pius X vs. Omaha Marian, 11/9/18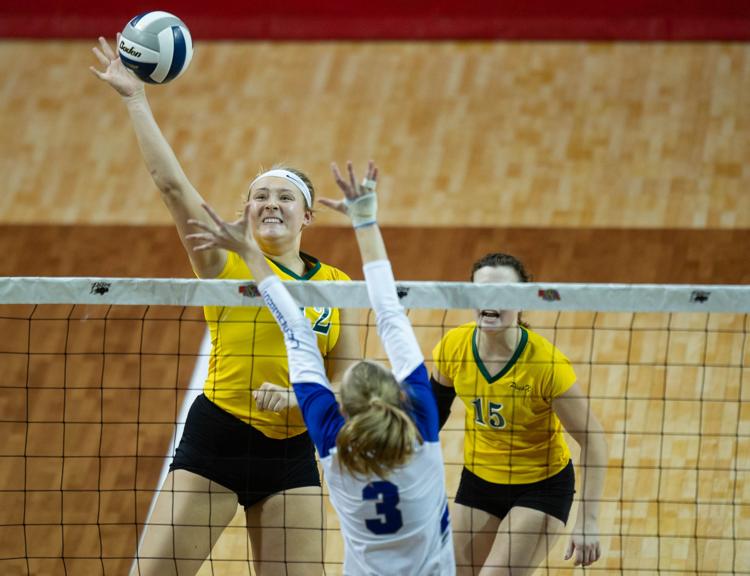 Lincoln Pius X vs. Omaha Marian, 11/9/18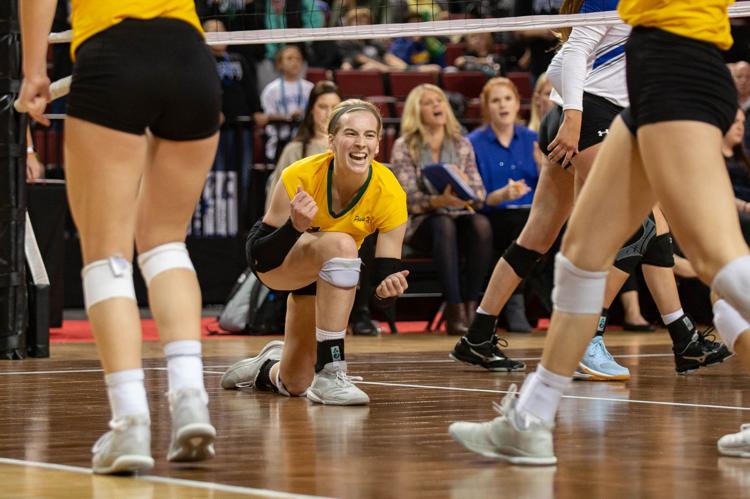 Lincoln Pius X vs. Omaha Marian, 11/9/18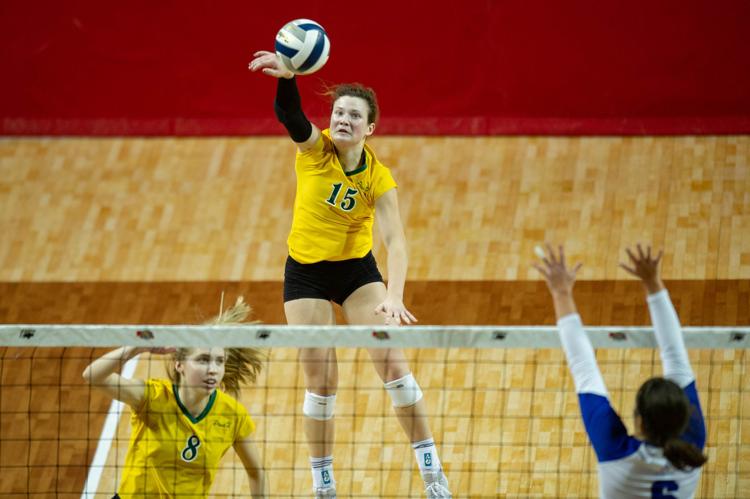 Lincoln Pius X vs. Omaha Marian, 11/9/18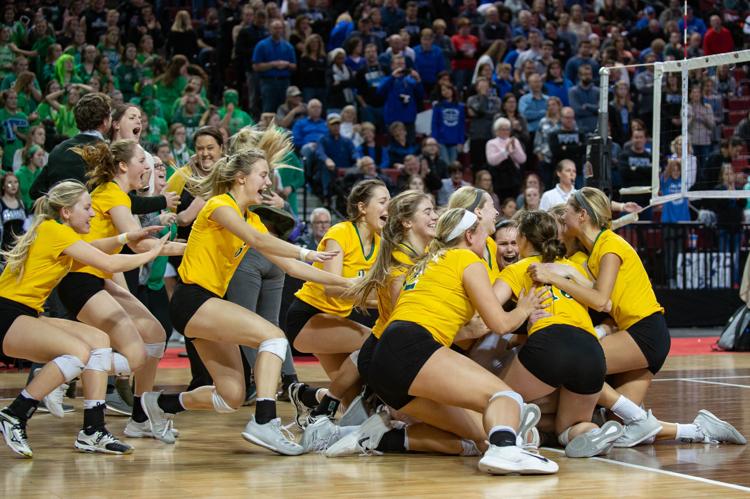 Lincoln Pius X vs. Omaha Marian, 11/9/18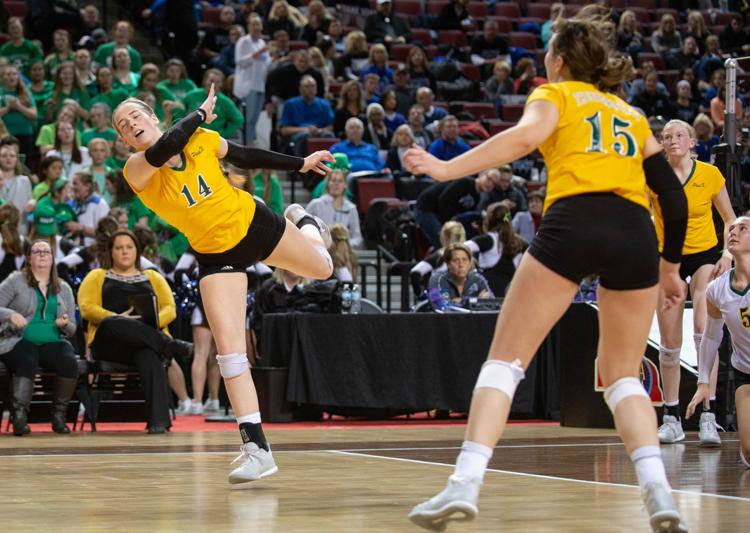 Lincoln Pius X vs. Omaha Marian, 11/9/18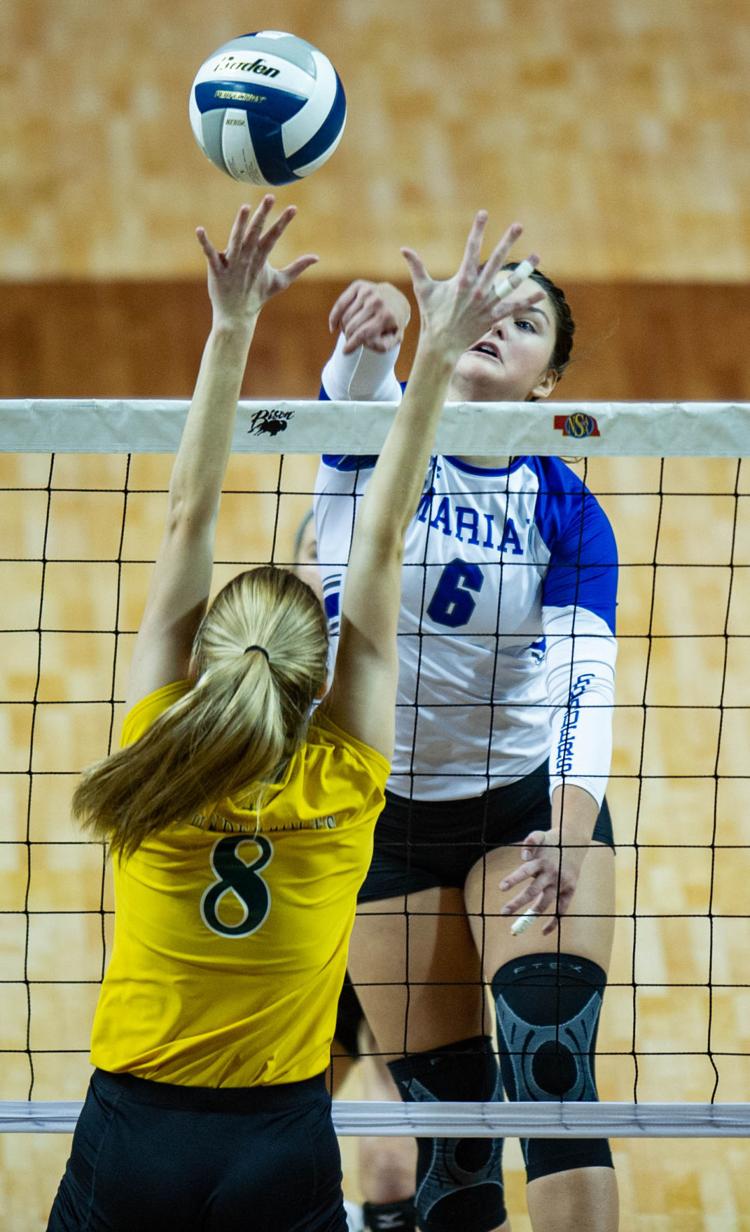 Lincoln Pius X vs. Omaha Marian, 11/9/18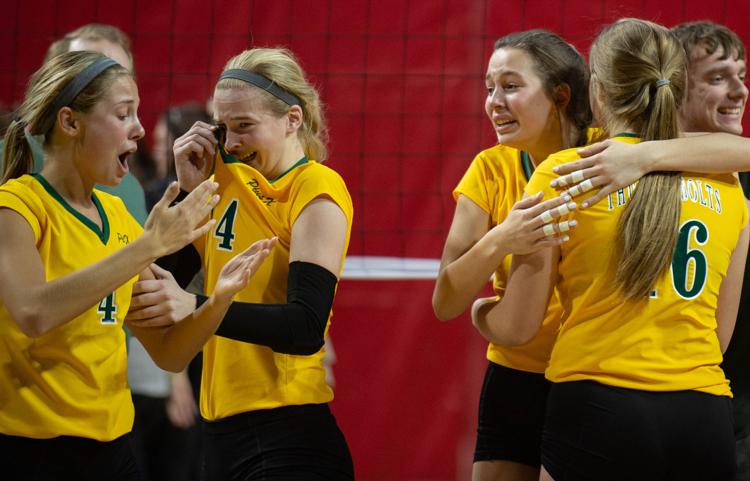 Lincoln Pius X vs. Omaha Marian, 11/9/18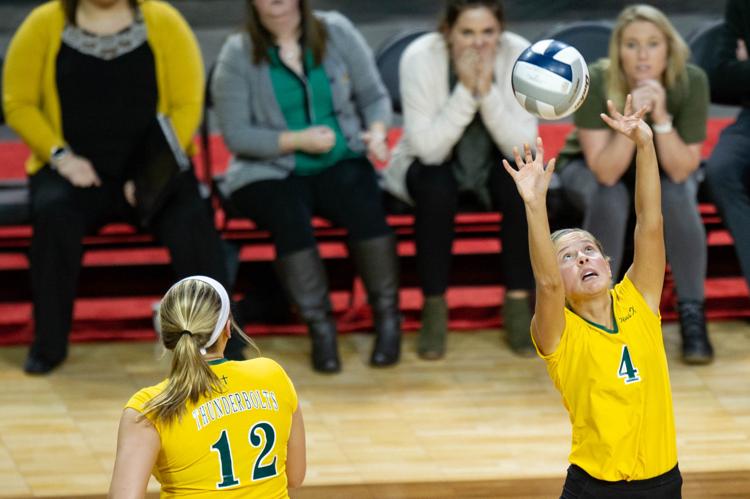 Lincoln Pius X vs. Omaha Marian, 11/9/18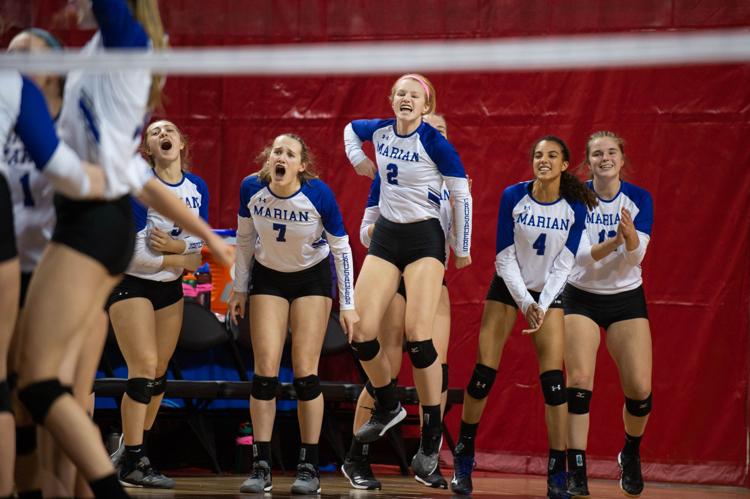 Lincoln Pius X vs. Omaha Marian, 11/9/18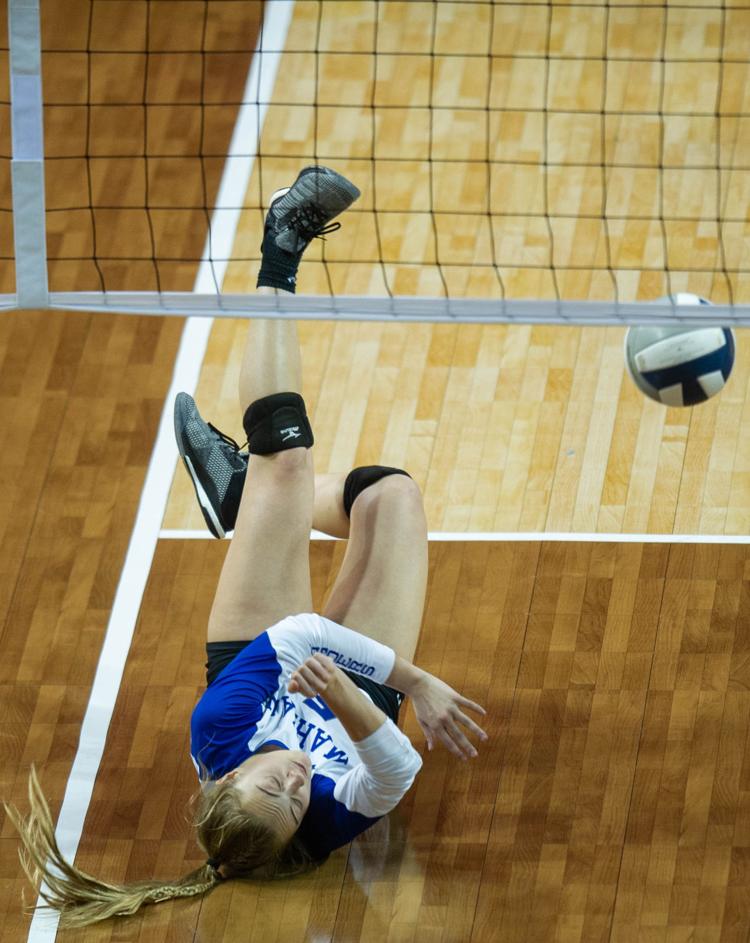 Lincoln Pius X vs. Omaha Marian, 11/9/18