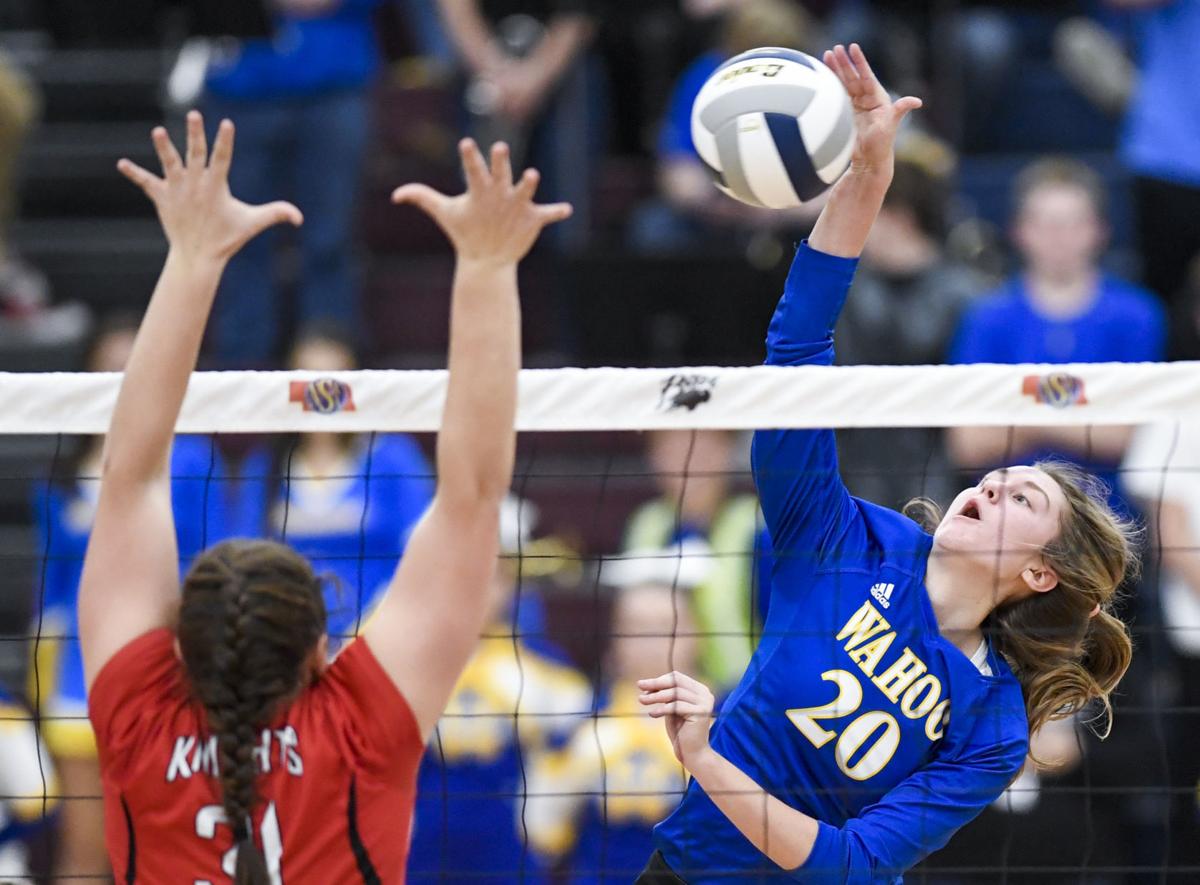 Wahoo played Thursday's first round like it had been here before.
The two-time defending Class C-1 state champion opened with a 25-17, 25-20, 25-19 win against No. 8 Norfolk Catholic at Lincoln North Star High School.
If there were any of the usual first-match state jitters, third-ranked Wahoo (29-3) didn't show them.
"We know the environment, we know the routine," Wahoo coach Trish Larson said. "There's still a little bit of nerves, but just playing here before definitely helps.
"Their personalities actually are really just real calm and poised, they never get too excited, they never get too down."
A 5-1 run to start the match set the tone for the No. 3 Warriors (29-3), who displayed their many hitting options, including Mya Larson.
The 5-foot-11 outside hitter finished with 23 kills and surpassed 1,000 career kills in the third set.
"(Teammate) Kendal (Brigham) actually would tell me after some games how many I had left, but I didn't really want to know," Mya Larson said. "I'd rather just play."
Larson and her powerful right-handed swing got plenty of help.
Senior Lilian Mann had eight kills, junior Kelsie Sears had 12 and freshman Mya Emerson added eight, including six kills in the third set, a set where the Warriors never trailed.
Guiding the charge was junior setter and USC recruit Elle Glock (44 assists).
You have free articles remaining.
"Elle Glock just does an amazing job delivering the ball and distributing it, putting hitters in good situations," Trish Larson said. "We needed to stay in system. We kind of struggled in second set, but we did better in third set."
Hayden Wolf led Norfolk Catholic (23-7) with nine kills.
St. Paul arrived in Lincoln with a 33-0 record. More impressive, the Wildcats had yet to drop a set this season, a streak of 79 straight sets.
So how much pressure is on the top-ranked Wildcats to keep the streak going?
"St. Paul has never been in a state final before, so our girls are jumping up and down in the locker room just happy to still be alive and playing onto Friday," said St. Paul coach Matt Koehn-Fairbanks after his team beat No. 9 Battle Creek 25-17, 25-23, 25-17. "They're just happy to be here and the streak means nothing to them right now."
St. Paul is back in the Class C-1 state semifinals for the second straight year after Thursday's win at Lincoln North Star.
The streak reached 80 after the first set and was in jeopardy in Set 2 when Battle Creek (28-6) took a 22-21 lead. But the Wildcats took four of the final five rallies to take a 2-0 lead and then locked in on defense to finish the match.
"I love how tough my kids are, because even though people see we haven't lost a set, they're still confident that they can they can bounce back from that," Koehn-Fairbanks said. "We just tell them to stay aggressive and play their game and no fear. We can't play with any fear."
St. Paul (34-0) will play No. 6 Broken Bow (33-2) in Friday's 1 p.m. semifinal at Pinnacle Bank Arena. The Indians defeated No. 5 Wayne (29-6) 22-25, 25-20, 25-8, 25-18 to earn the program's first state tournament win since 1981.
Senior outside Majesta Valasek had 24 kills and 23 digs to lead Broken Bow.
Junior Lauren Pick had 27 kills for Wayne.
State volleyball, Wahoo vs. Norfolk Catholic, 11.7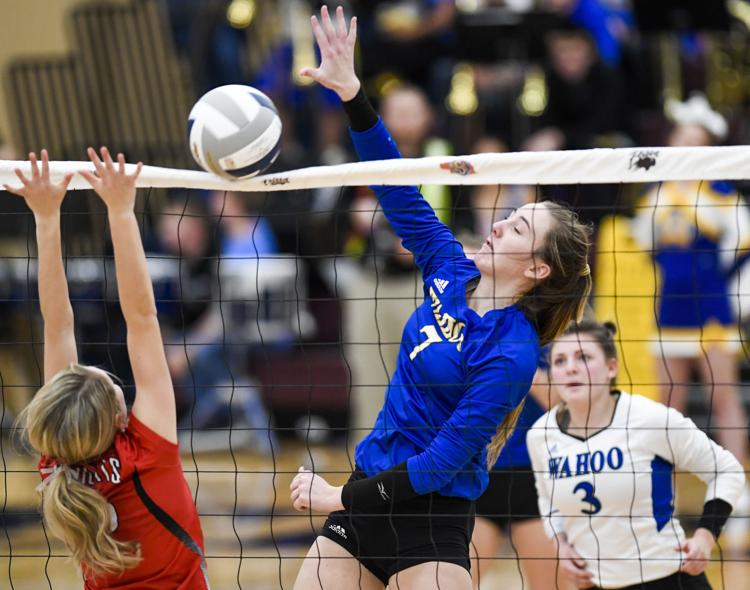 State volleyball, Wahoo vs. Norfolk Catholic, 11.7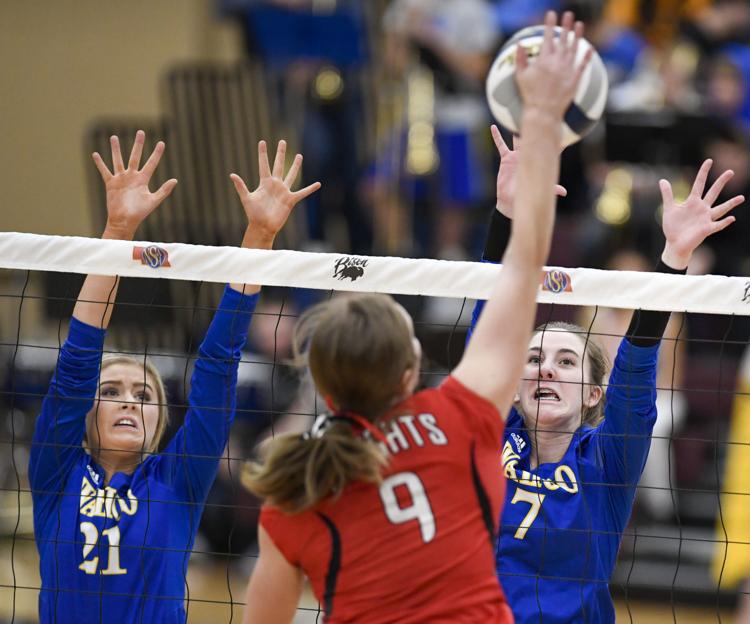 State volleyball, Wahoo vs. Norfolk Catholic, 11.7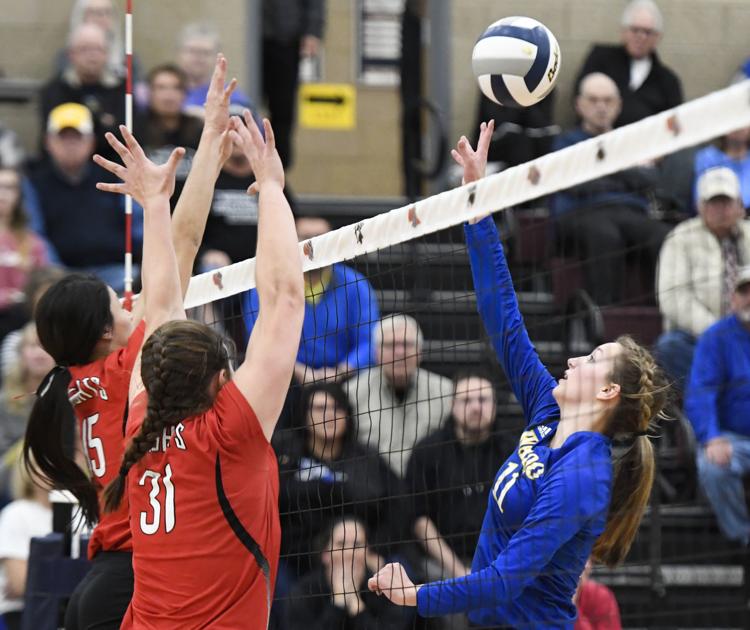 State volleyball, Wahoo vs. Norfolk Catholic, 11.7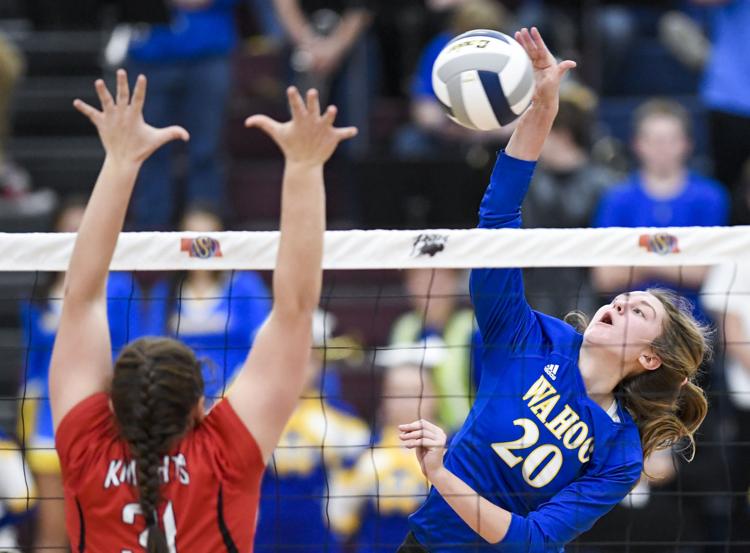 State volleyball, Wahoo vs. Norfolk Catholic, 11.7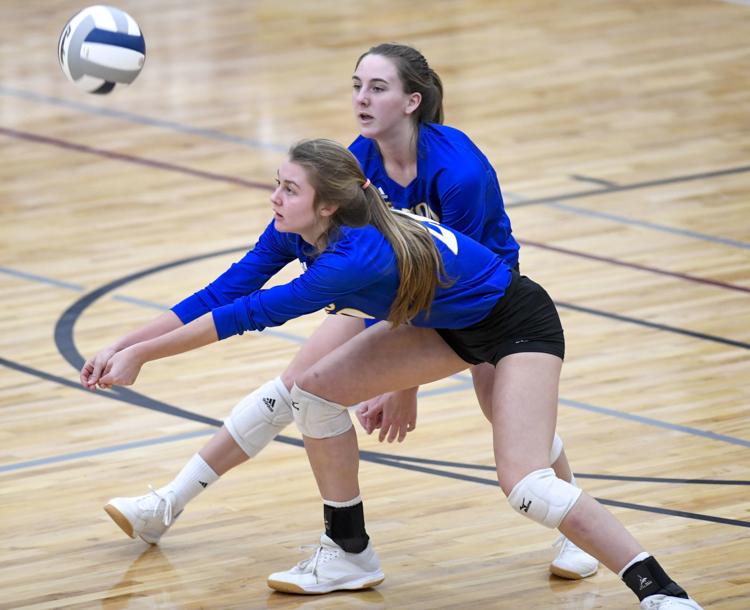 State volleyball, Wahoo vs. Norfolk Catholic, 11.7