The topic came up over supper on Friday night.
BDS coaches and players thought out loud, "Have we played five sets this year?"
"We hadn't even realized if we had or not," Eagles coach Kari Jo Alfs said. "We played so many triangulars and so many tough matches throughout the year, and I think someone looked it up and said, 'No, we haven't played five.'
"But we can if we need to."
The top-ranked Eagles outlasted second-ranked Ewing 21-25, 26-24, 25-12, 18-25, 18-16 in the Class D-2 state volleyball championship match Saturday at the Devaney Sports Center.
The match took the Eagles and Tigers on a ride of ebbs and flows, especially late when BDS (30-4) held a 14-11 edge in the fifth set. But Ewing scored the next three points to tie the match before both teams traded punches.
Senior Jadyn Kleinschmidt notched her 18th kill of the match to give BDS a 17-16 edge, and a hitting error by Ewing set off the BDS celebration.
"They came back on us and I knew that we're strong, we can do it," BDS junior Regan Alfs said. "We have great leaders on the court and we weren't going to give up. I knew we could do it."
Ewing (31-3), last year's state runner-up, had early momentum, thanks in large part to to juniors Tiana Thramer and Ashley Koenig, who combined for 14 of the Tigers' 15 first-set kills.
But BDS tweaked the timing on its block and made some other defensive adjustments to take the advantage over the second and third sets, which included a 10-2 start to the third.
"Our block was really early," Coach Alfs said. "Their attacks were going over our blocks. After those adjustments and putting the smiles on our faces and having fun, we came out and settled down and played BDS volleyball."
But Ewing got the 6-foot Thramer, who finished with 21 kills, going again in the fourth set, which set up the decisive fifth set, where the largest lead was the Eagles' 14-11 advantage.
"I was so proud of those girls for the battle and fight that they put into it," Ewing coach Suz Funk said of team's late rally.
Though BDS hadn't played in five sets this season, Coach Alfs said the team has always been able to draw from a contest from earlier in the season where the Eagles trailed 23-17 in the third and decisive set of a triangular, and rallied for the win.
"I told the girls prior to the fifth set, I said, 'Whichever team makes the fewest amount of mental errors is going to be the one that prevails here,' and we just kept pushing," Coach Alfs said of Saturday. "We're not a team that really gives up. We've been known to come back from behind before."
Kleinschmidt added 21 digs, and sophomore Macy Kamler had 21 kills and 15 digs. Both players had double-doubles in the team's semifinal win against Mullen, too.
Saturday marked the Eagles' first state volleyball championship as the Bruning-Davenport/Shickley co-op. Shickley had won several titles, including four in a row in the late 1980s.
Now the players have something to counter when the BDS boys talk about their football championships.
"The boys, they're always talking about how they won, how they're getting back and finally we did it, too," Kleinschmidt said. "I think they really set the tone for us. We saw how much they love playing and we saw what it took, so  having them brag once or twice to us, it kind of got under our skin, and we decided, 'Hey, we're getting a ring, too.'"
Ewing vs. BDS, Class D-2 State Volleyball Championship, 11.10.18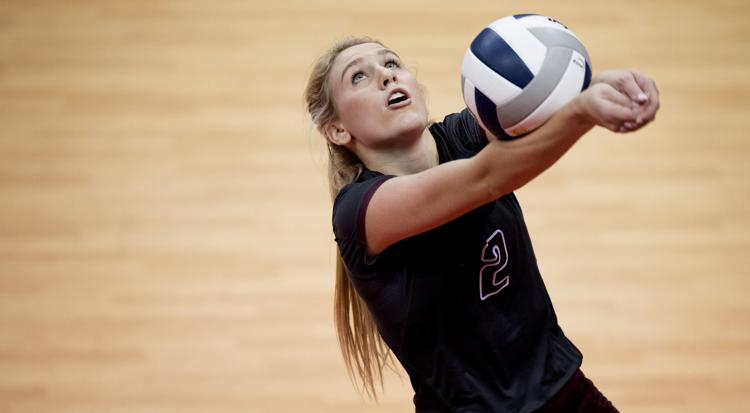 Ewing vs. BDS, Class D-2 State Volleyball Championship, 11.10.18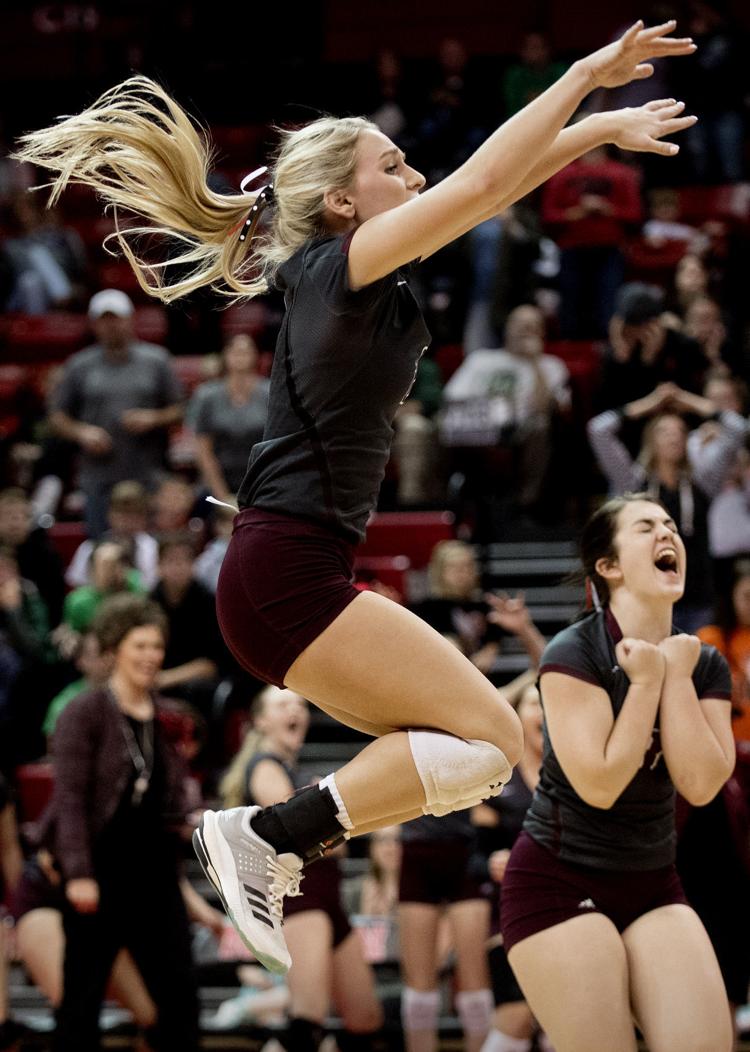 Ewing vs. BDS, Class D-2 State Volleyball Championship, 11.10.18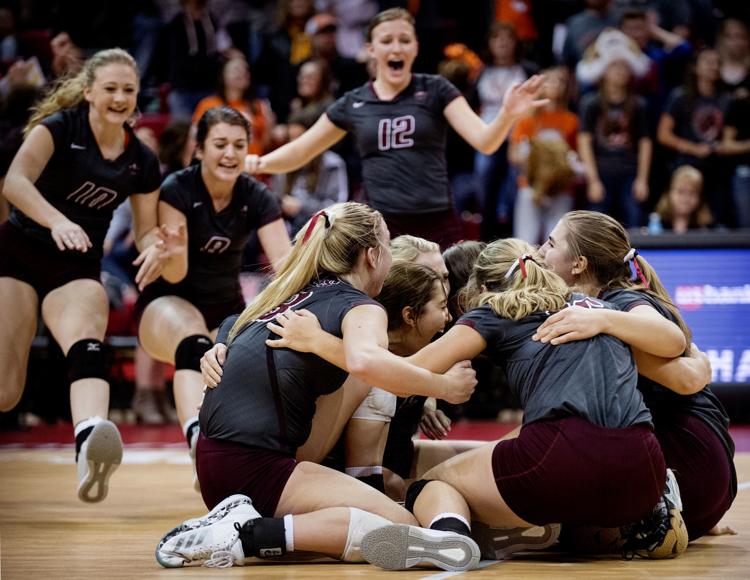 Ewing vs. BDS, Class D-2 State Volleyball Championship, 11.10.18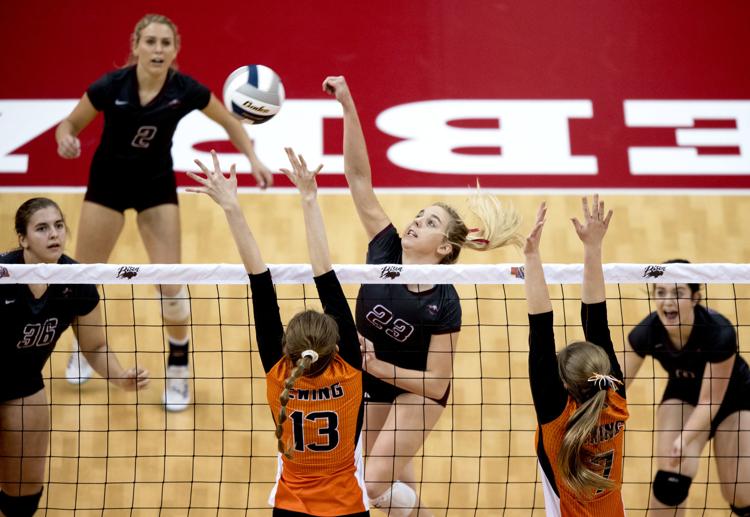 Ewing vs. BDS, Class D-2 State Volleyball Championship, 11.10.18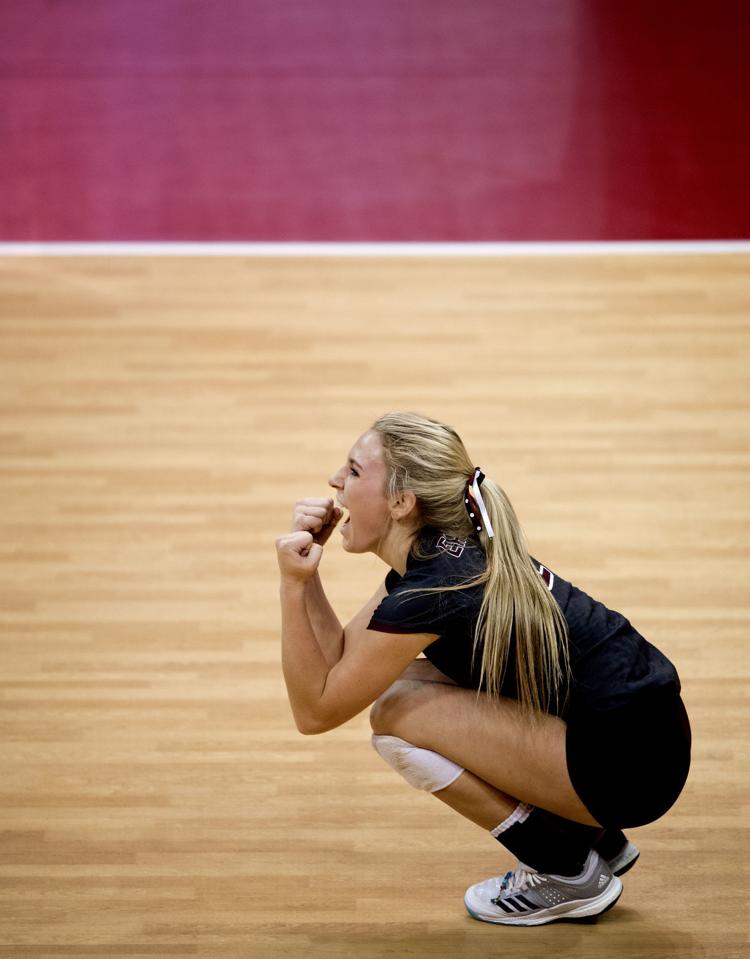 Ewing vs. BDS, Class D-2 State Volleyball Championship, 11.10.18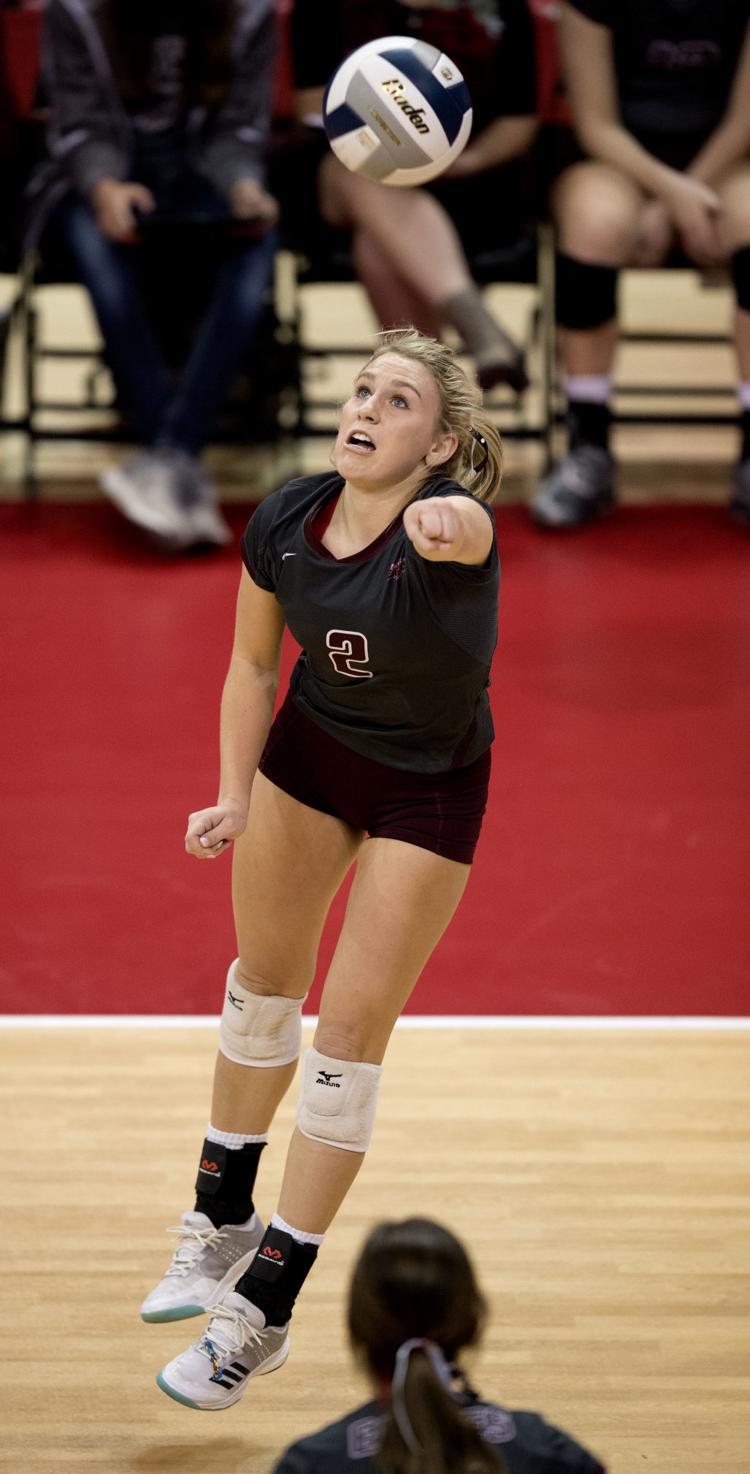 Ewing vs. BDS, Class D-2 State Volleyball Championship, 11.10.18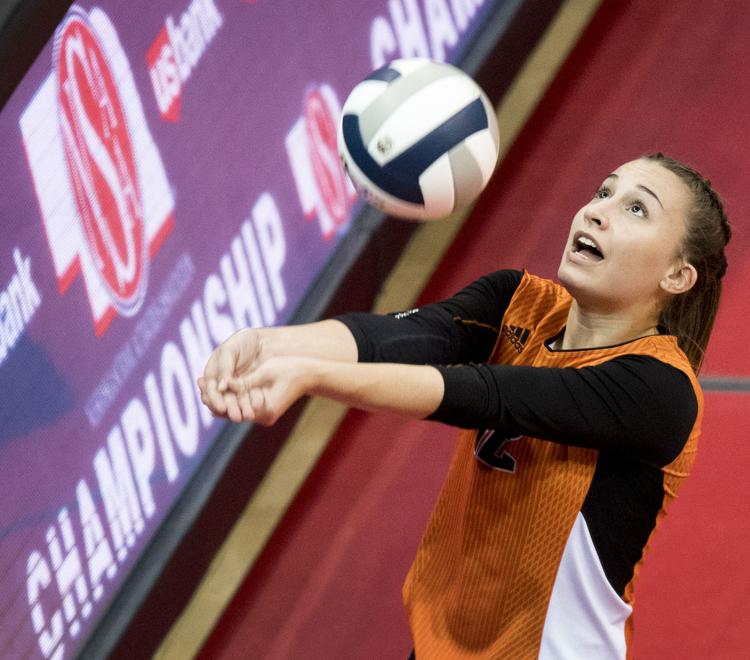 Ewing vs. BDS, Class D-2 State Volleyball Championship, 11.10.18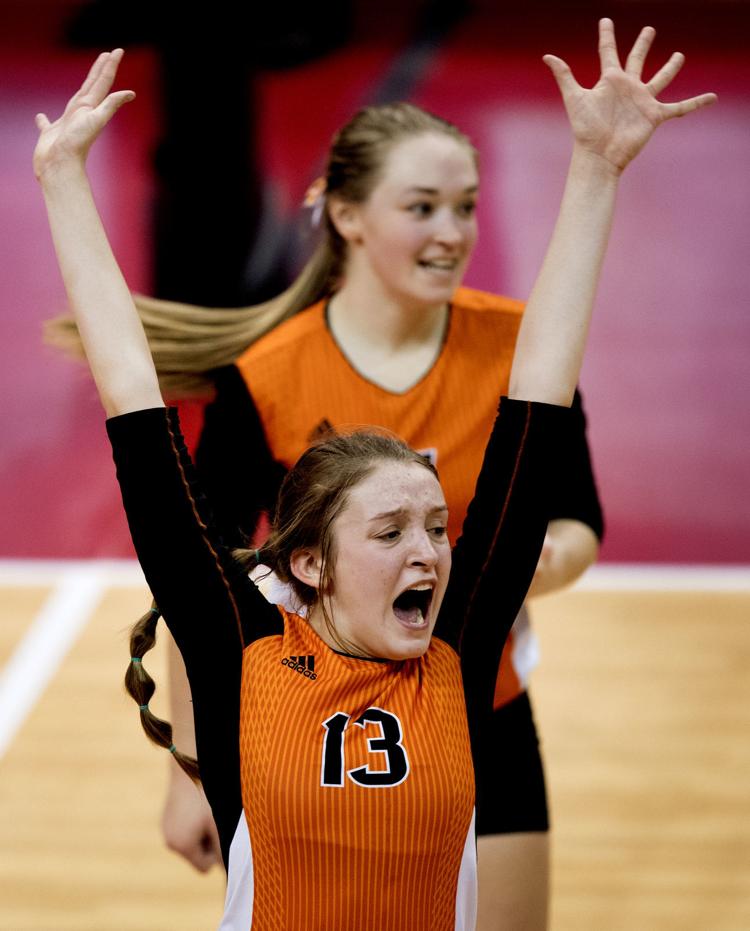 Ewing vs. BDS, Class D-2 State Volleyball Championship, 11.10.18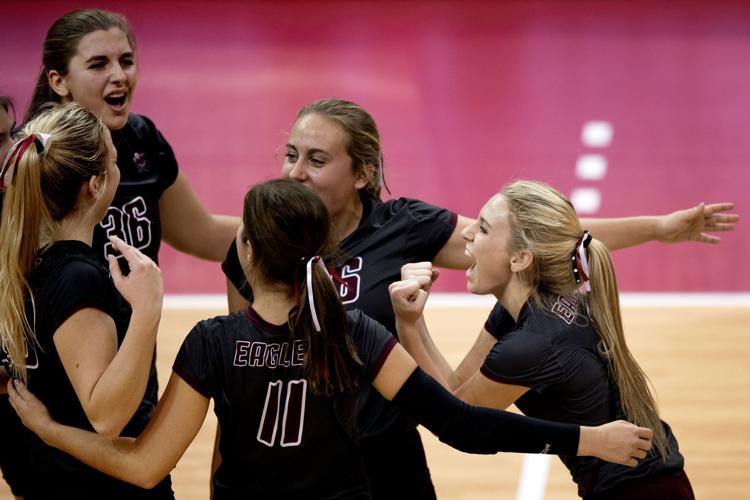 Ewing vs. BDS, Class D-2 State Volleyball Championship, 11.10.18