Like the famous King and his Court, like LeBron and his NBA titles, Lincoln Lutheran's Marriah Buss dominates high school volleyball at the Class C-1 level.
The 6-foot-1 junior led the state in kills as a sophomore and added to her state lead this year to help No. 2-ranked Lincoln Lutheran dispatch No. 7 Columbus Scotus 25-21, 25-11, 25-17 Thursday in the state tournament at Lincoln North Star.
The Wichita State recruit slammed spikes from the middle, from both pins and from the back row to lead the Warriors with 29 kills, four blocks and 13 digs.
Lutheran will face No. 5-ranked St. Paul at 1 p.m. Friday at Pinnacle Bank Arena in the first C-1 semifinal.
"I know what I'm supposed to do, but when we hear the other team yell, 'Watch 23' (Buss' number),' our team knows we're going to find something to work," said Buss, who has 580 kills and is 26th in the country in kill percentage at .458.
Sure enough, when Buss scored the first six points in the first set, five of seven in the second set and four of five in the third set, Columbus Scotus made adjustments.
So Lutheran setter Hope Leimbach found Josie Puelz for a series of kills to keep the match in control. Erin Williams led the team with 20 digs and three ace serves.
"I just smile because I know we have a great team," said Buss, who is playing through a hip injury that will require surgery after the season. "Hope runs the whole show and she knows if I'm open or somebody else is ready to score. I'm the last one to touch the ball when I'm trying to get a kill, so I understand how it takes our whole team to win."
Lutheran coach Sue Ziegler said the first-round win was important.
"You want to play well and we played like we needed to do just that," she said. "Our seniors had never beaten Columbus Scotus. We wanted to get this game on our side and handle their tough serves and get going in this tournament. We were aggressive from the start and didn't have one of those games where we had a big lead and saw it just disappear.
"It takes defense and it takes the whole team to give yourself the chance to advance."
St. Paul 3, Syracuse 2: St. Paul attacked from everywhere and almost everyone on the court to notch a five-set victory.
The No. 5 Wildcats stumbled in the first set, won the next two handily, and, after a slip in the fourth set, stomped to a win in the fifth (24-26, 25-18, 25-17, 21-25, 15-9).
"We have so many ways to attack and keep the pressure on," said Hayley Fox, who led St. Paul with 28 kills and two blocks. "Coach said we had to play with confidence and that showed in the last set.
"Everybody played their game when the match was on the line. We went back to serving tough and finding the openings."
Syracuse, ranked No. 6, rallied behind the hitting of Meredith Clark (18 kills), Lauren Meyer (17 kills) and sophomore Jessica Moss (11 kills) to take the first and fourth sets.
"We showed trust in each other and had great communication in the sets we won," said Syracuse assistant coach Dean Farley, whose team finished 26-4. "We lost those two sets and came back in the fourth because we have a team made up of confident kids, who believe in their abilities.
"But in the end, St. Paul made a ton of big plays in the fifth set."
St. Paul zipped to a 14-6 lead in the final set behind four kills from Fox and two more from sophomores Hansel Teegan and Josie Jakubowski.
"Teegan was steady and Hayley stepped up and got the kills when we needed them," said St. Paul coach Matt Koehn-Fairbanks, whose team is 34-1 and faces No. 2 Lincoln Lutheran in Friday's 1 p.m. semifinal at Pinnacle Bank arena.
"We've got nothing to lose now because we get a banner for being in the final four at state," he said. "This was only our second win in state tournament history and just our fourth time here."
Lincoln Lutheran vs. Columbus Scotus, 11.8.18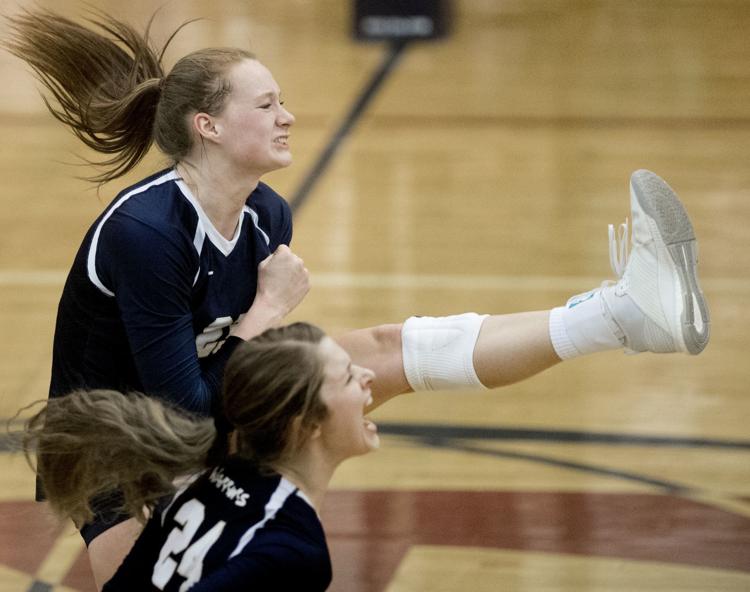 Lincoln Lutheran vs. Columbus Scotus, 11.8.18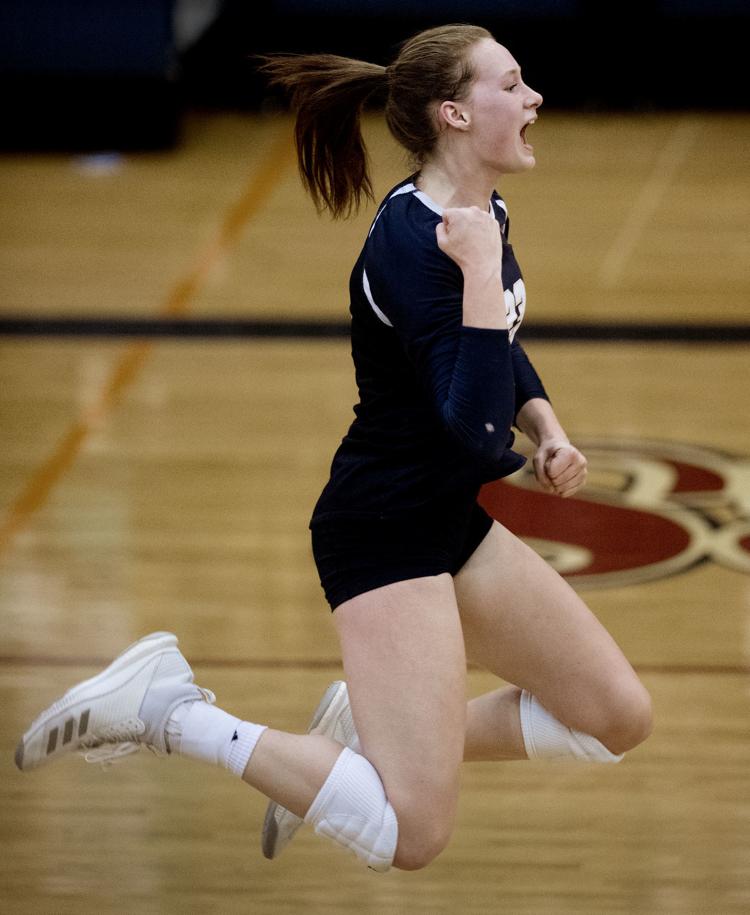 Lincoln Lutheran vs. Columbus Scotus, 11.8.18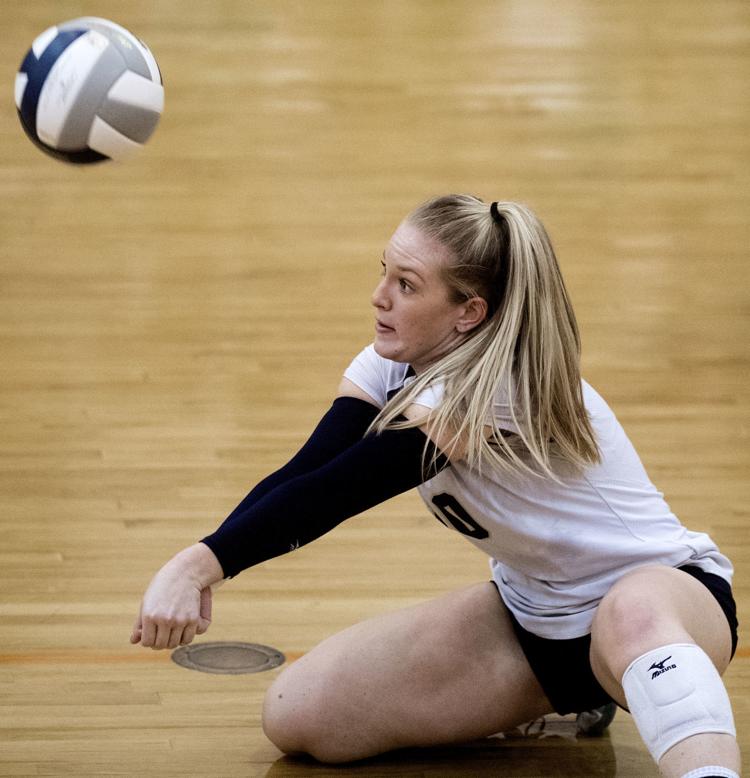 Lincoln Lutheran vs. Columbus Scotus, 11.8.18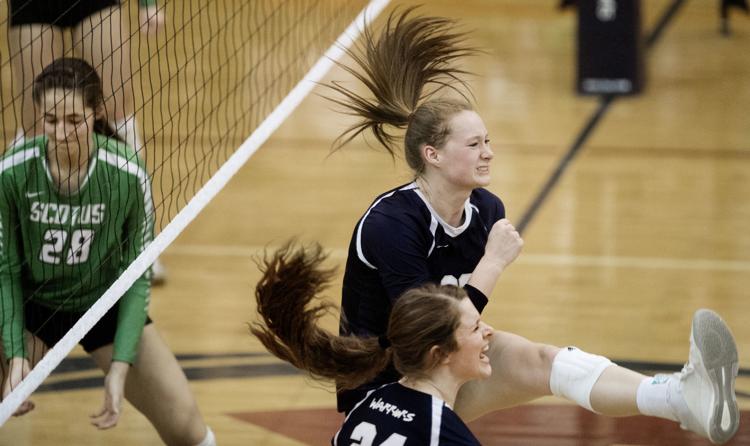 Lincoln Lutheran vs. Columbus Scotus, 11.8.18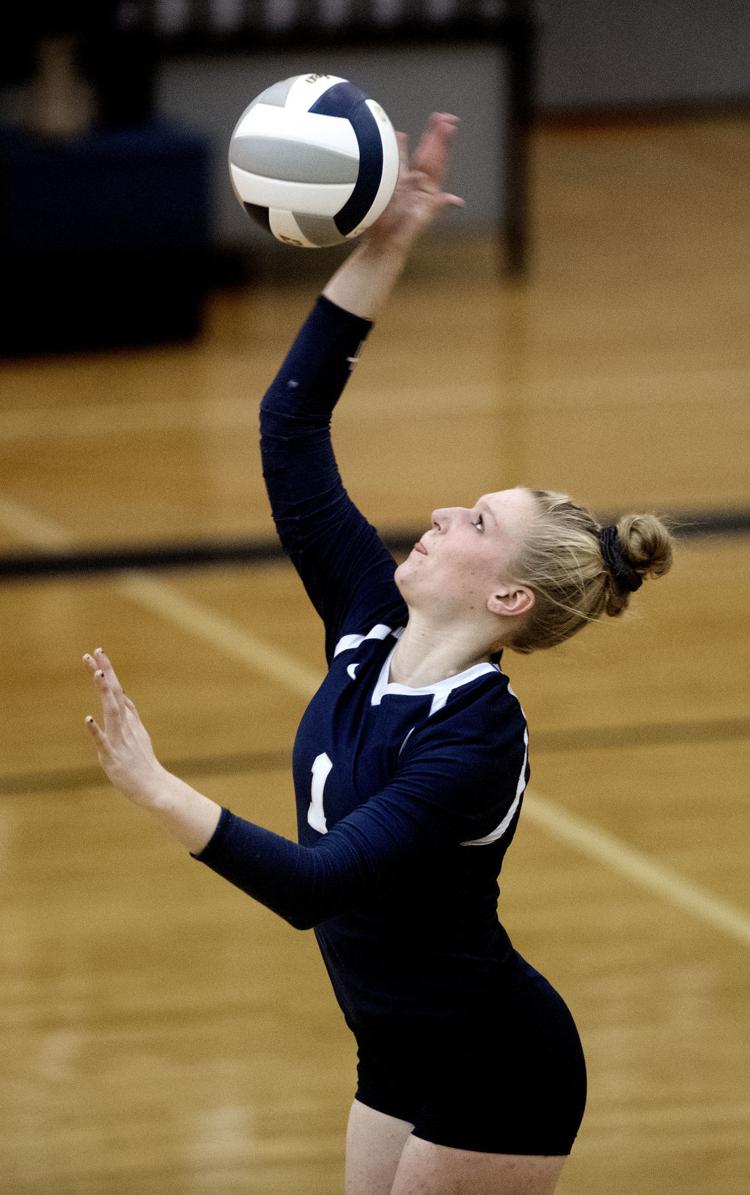 Lincoln Lutheran vs. Columbus Scotus, 11.8.18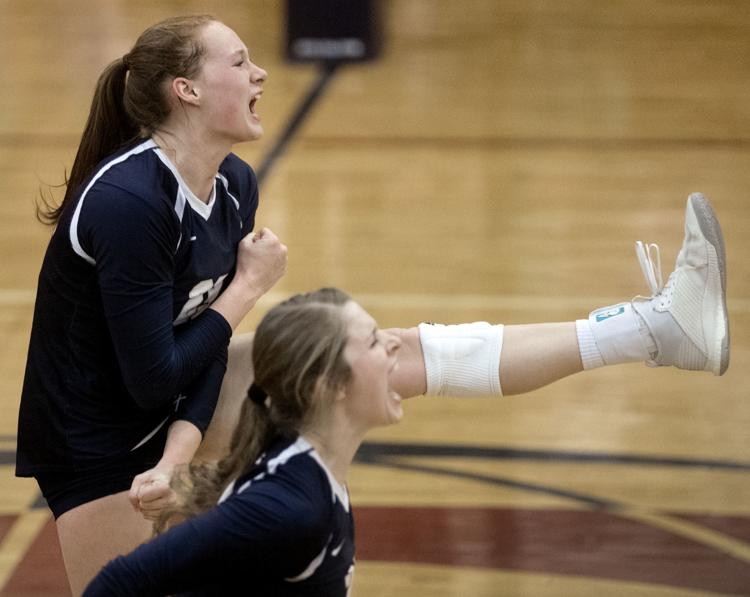 Lincoln Lutheran vs. Columbus Scotus, 11.8.18
Lincoln Lutheran vs. Columbus Scotus, 11.8.18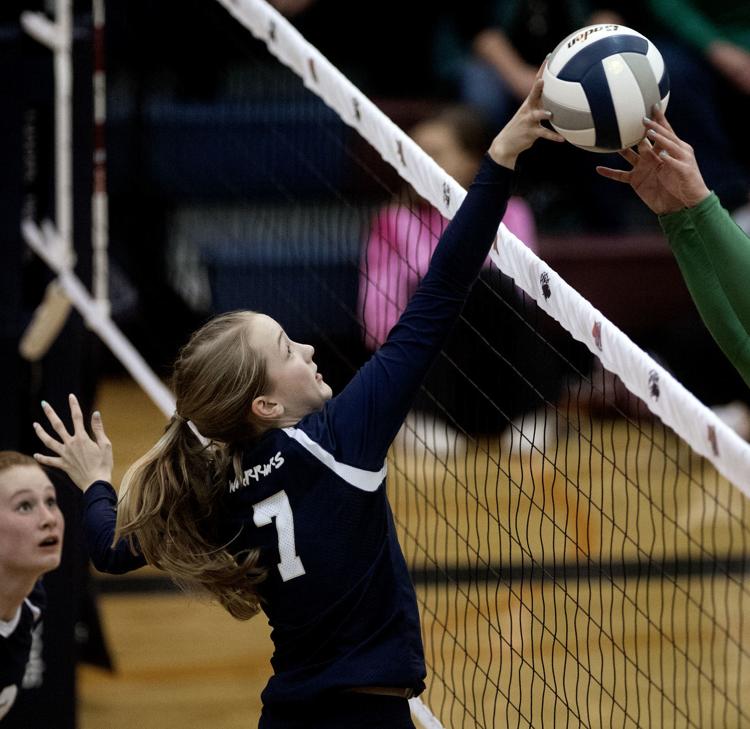 Lincoln Lutheran vs. Columbus Scotus, 11.8.18