Karli Heidemann took one deep breath. Then the freshman ignited one big run.
Heidemann served four consecutive aces late in the third set to help No. 1 Diller-Odell cap a 25-23, 25-19, 25-22 sweep of Hartington Cedar Catholic in the Class D-1 state volleyball tournament semifinals Friday at Pinnacle Bank Arena.
Heidemann's run gave the Griffins (35-1) a 22-19 lead and the Trojans (19-13) were unable to recover.
"Normally you don't want your freshman to step back there probably in a situation like that, but Karli doesn't play like a freshman," Diller-Odell coach Kandice Jurgens said. "I have a lot of faith in her, she's done it a lot. It was great to see her come through."
Heidemann, who had a match-high 18 kills, admitted there were some nerves in that moment.
"I tried just to do the best for my team, take a deep breath and serve way," said the Griffins' leading attacker.
Diller-Odell, up 2-0 in the match, trailed 18-12 in the third set. Jurgens called a timeout and told her team to play their game.
The Griffins rallied back, and the run included back-to-back cross-court kills from senior Emily Swanson.
"We've kind of done that all year," Jurgens said. "Either we get a big lead and let it dwindle or we get behind and fight back. I think it says a lot about the team and just the adversity we can face and figure out a way to come through in the end."
Diller-Odell will play Archbishop Bergan in Saturday's 11 a.m. D-1 final at the Devaney Sports Center.
You have free articles remaining.
Keep reading for FREE!
Enjoy more articles by signing up or logging in. No credit card required.
When it got down to the business end of the pivotal third set, Allie DeGroff and her Bergan teammates knew they could get the job done.
The defending Class D-1 state champions wiped out a Pleasanton set point by scoring the next three, then used that momentum in the fourth set to claim a 25-23, 21-25, 26-24, 25-20 semifinal victory.
"We knew we had it in the bag," DeGroff said, describing the huddle during the timeout after her hitting error gave the Bulldogs a 24-23 lead.
"We had confidence we could get it done because we have all season in these situations," added the 5-foot-10 outside hitter, who finished with 20 kills and 38 digs. "Our motto all year has been 'two points better.'''
DeGroff put down a kill off a slide play from setter Kaia McIntyre to tie it, then went back to serve. A right-side kill from Hannah Frost gave the Knights a set point at 25-24 before DeGroff served an ace to give Bergan its 2-1 lead.
Bergan (30-11) took the lead for good in the fourth set after a kill in the middle from Lauren Baker broke a 15-15 tie and started a 4-0 run, which also included a Kennedy Baker service ace, a point-ending tip from Lauren Baker and a DeGroff kill.
Lauren Baker ended up with 11 kills and three blocks, while Frost, a 6-foot senior, contributed eight kills and five ace blocks.
"Hannah (Frost) really picked up her hitting and blocking today and I thought Kaia set a great match," Bergan coach Sue Wewel said. "Defense is where I thought we might struggle this season, but I thought we did a great job of picking everything up today."
Katy Lindner, a 5-11 junior middle blocker, had 20 kills and four ace blocks to pace Pleasanton (31-2). She pounded seven kills and put down two blocks in the Bulldogs' second-set victory and terminated seven times in the final set. Teammate Belle Paitz added 14 kills.
D-2 state volleyball, BDS vs. Wynot, 11.8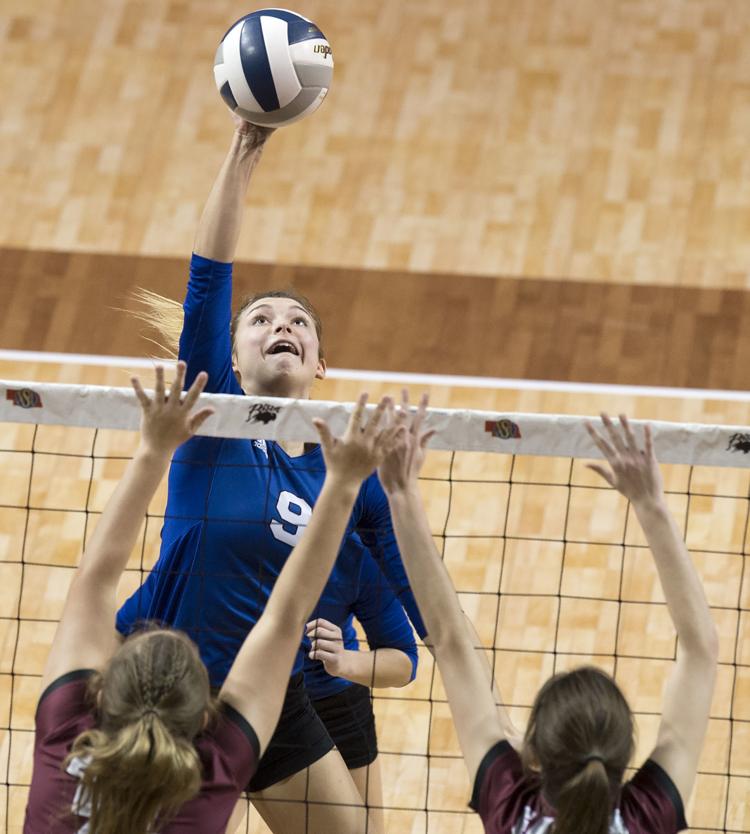 D-2 state volleyball, BDS vs. Wynot, 11.8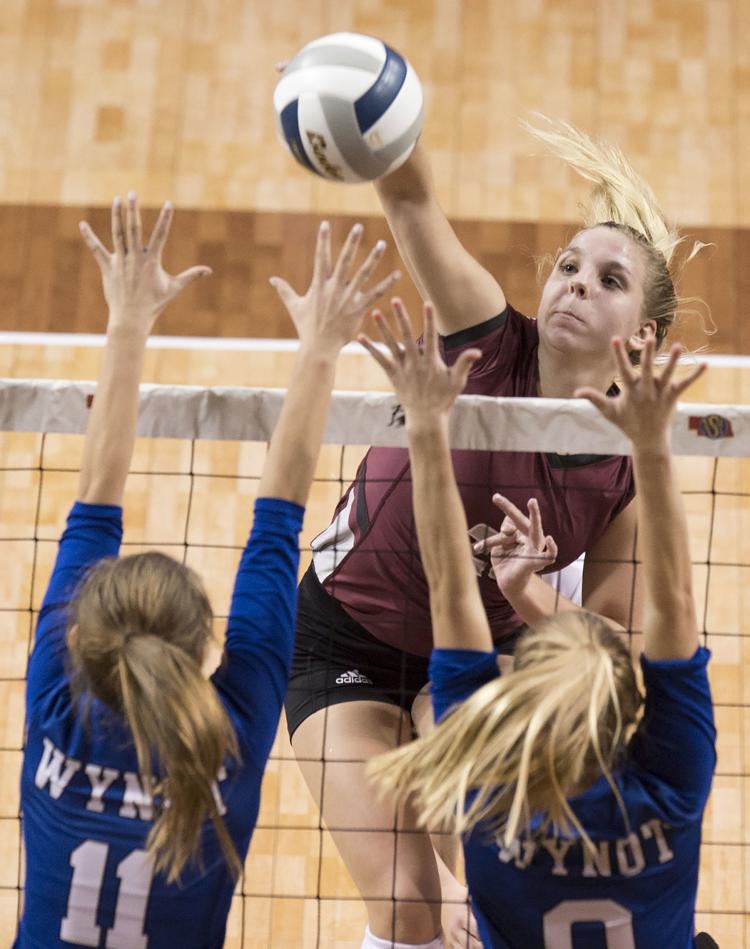 D-2 state volleyball, BDS vs. Wynot, 11.8
D-2 state volleyball, BDS vs. Wynot, 11.8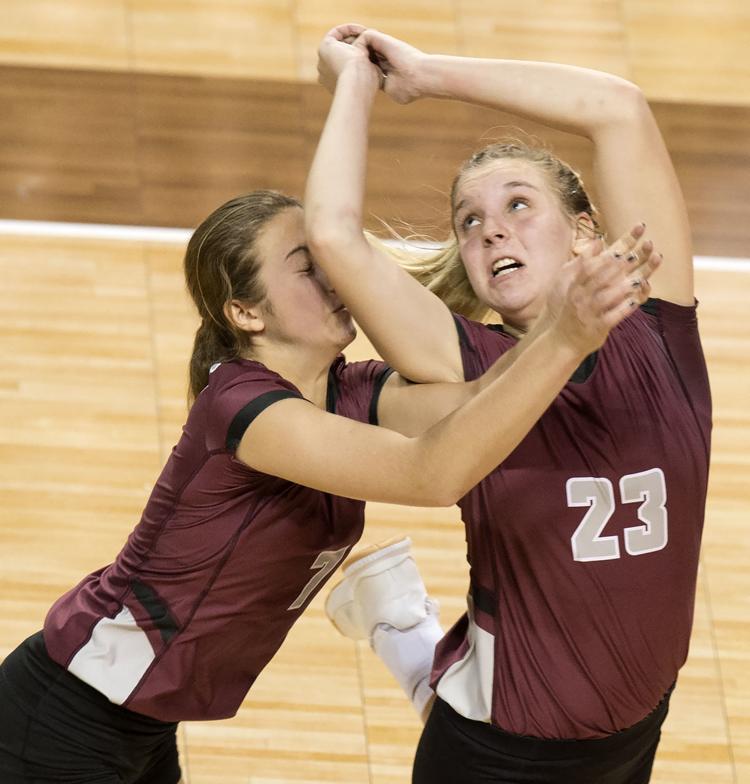 D-2 state volleyball, BDS vs. Wynot, 11.8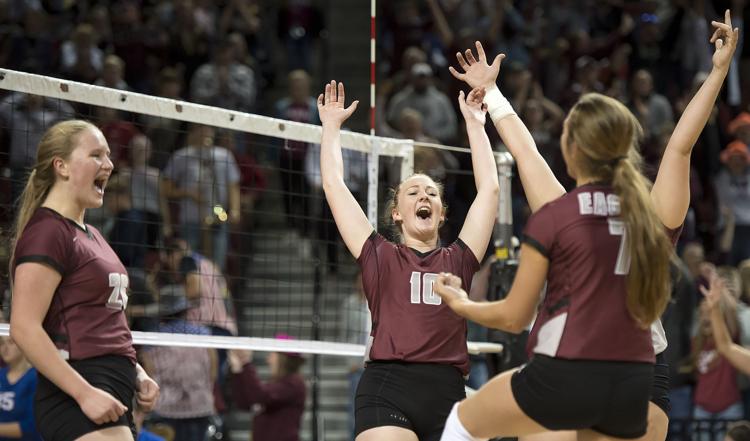 D-2 state volleyball, BDS vs. Wynot, 11.8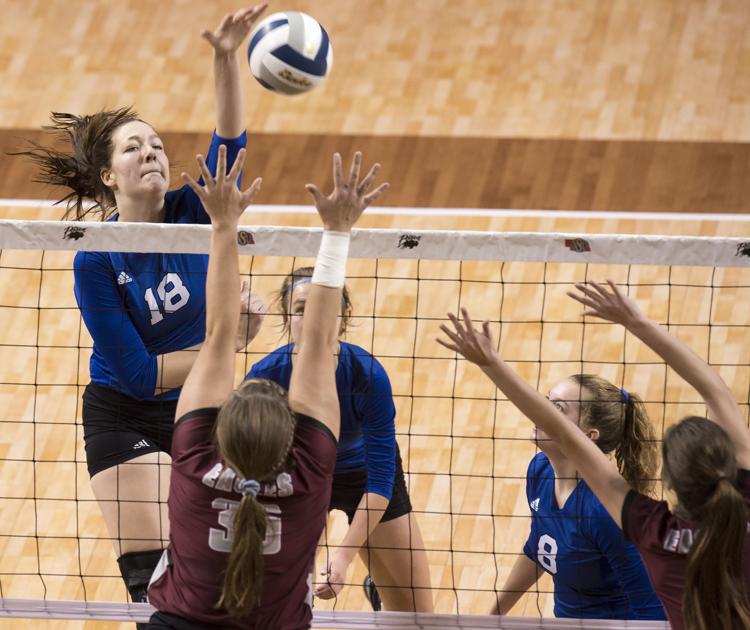 D-2 state volleyball, BDS vs. Wynot, 11.8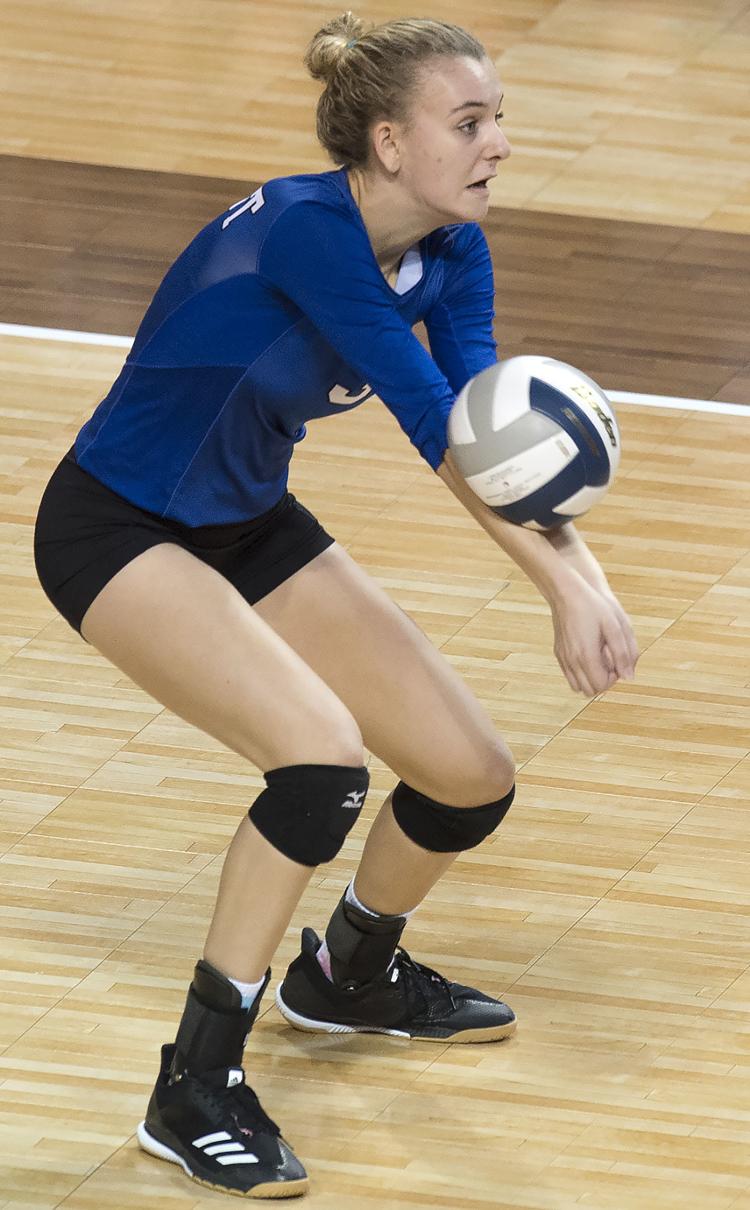 D-2 state volleyball, BDS vs. Wynot, 11.8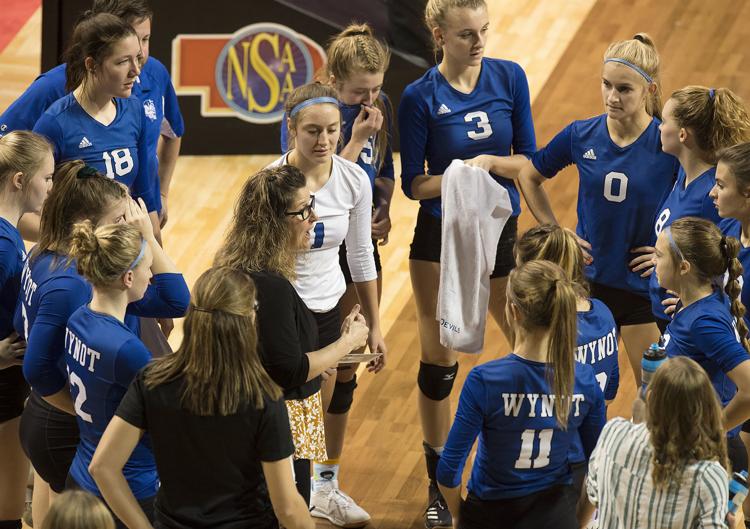 D-1 state volleyball, Diller-Odell vs. Hartington CC, 11.8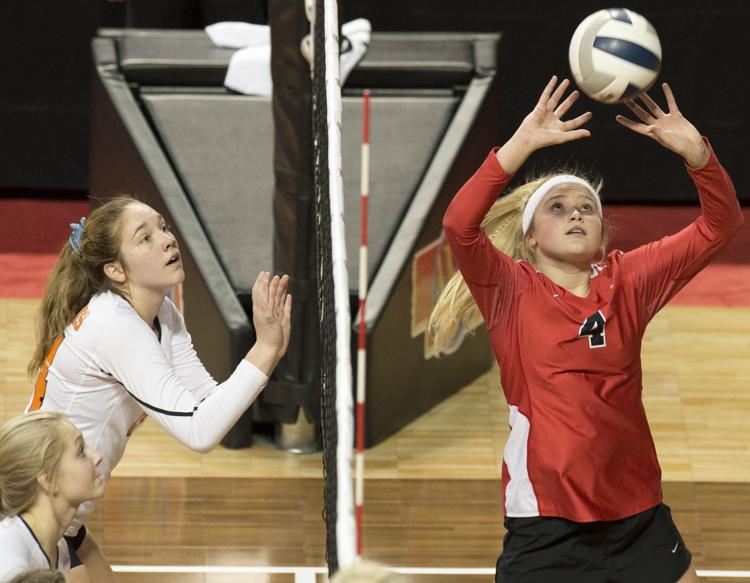 D-1 state volleyball, Diller-Odell vs. Hartington CC, 11.8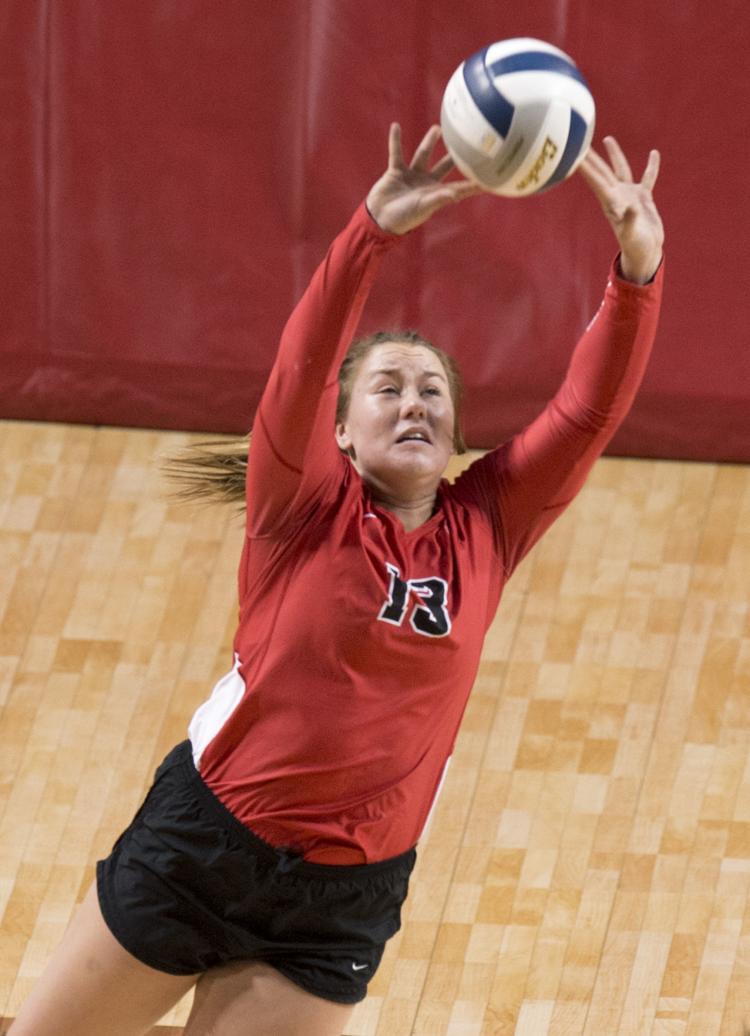 D-1 state volleyball, Diller-Odell vs. Hartington CC, 11.8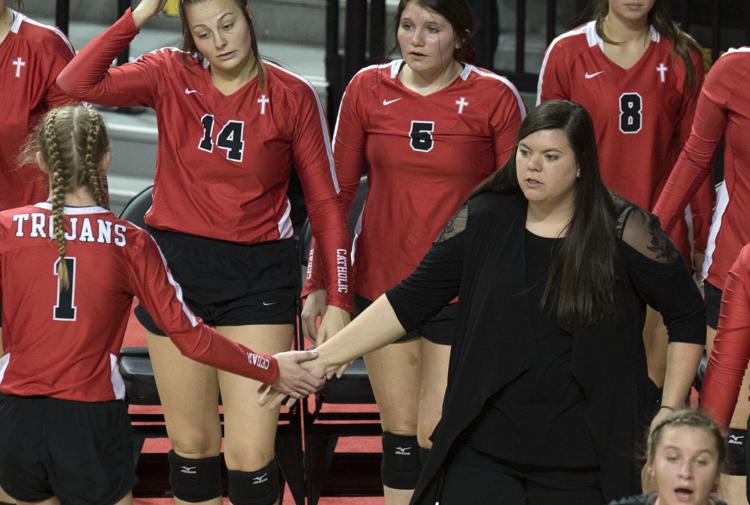 D-1 state volleyball, Diller-Odell vs. Hartington CC, 11.8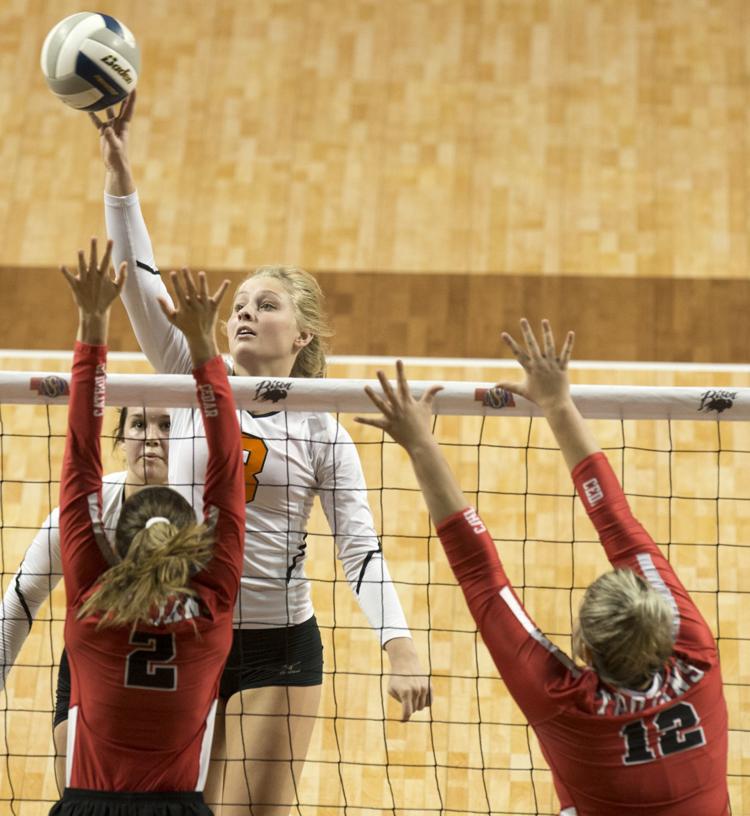 D-1 state volleyball, Diller-Odell vs. Hartington CC, 11.8
D-1 state volleyball, Diller-Odell vs. Hartington CC, 11.8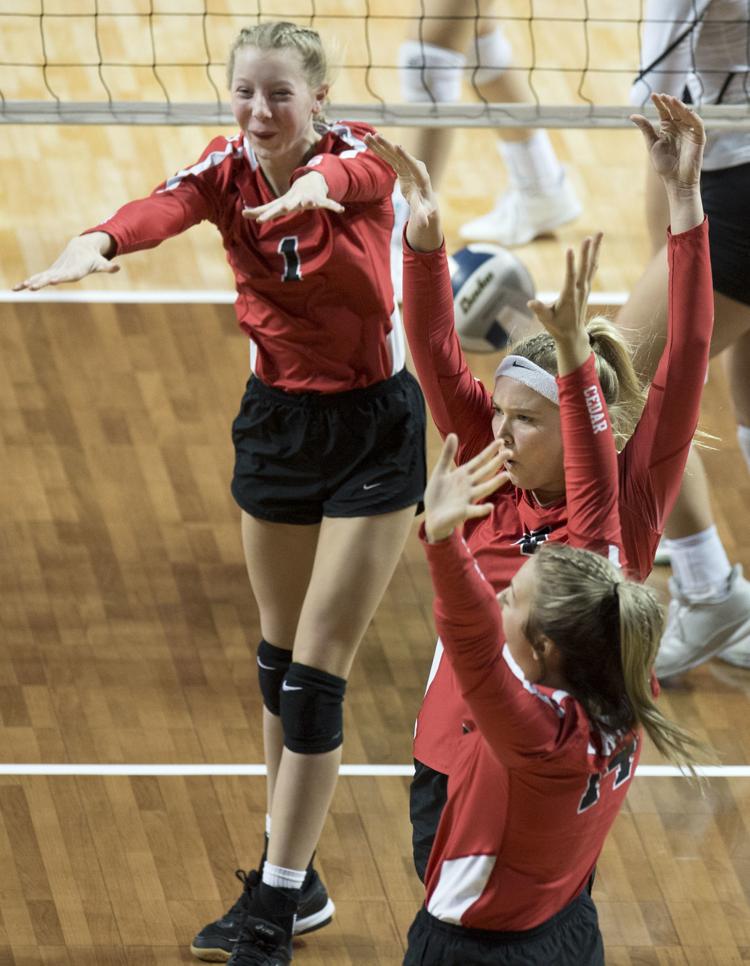 D-1 state volleyball, Diller-Odell vs. Hartington CC, 11.8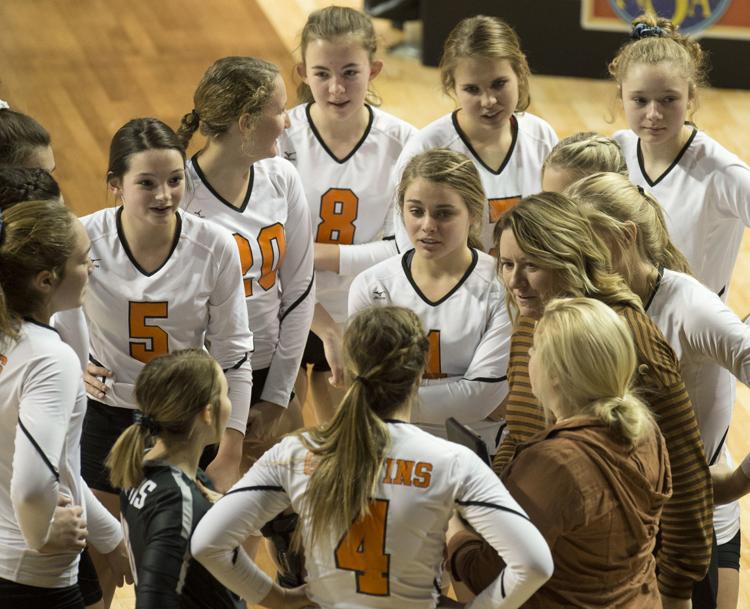 D-1 state volleyball, Diller-Odell vs. Hartington CC, 11.8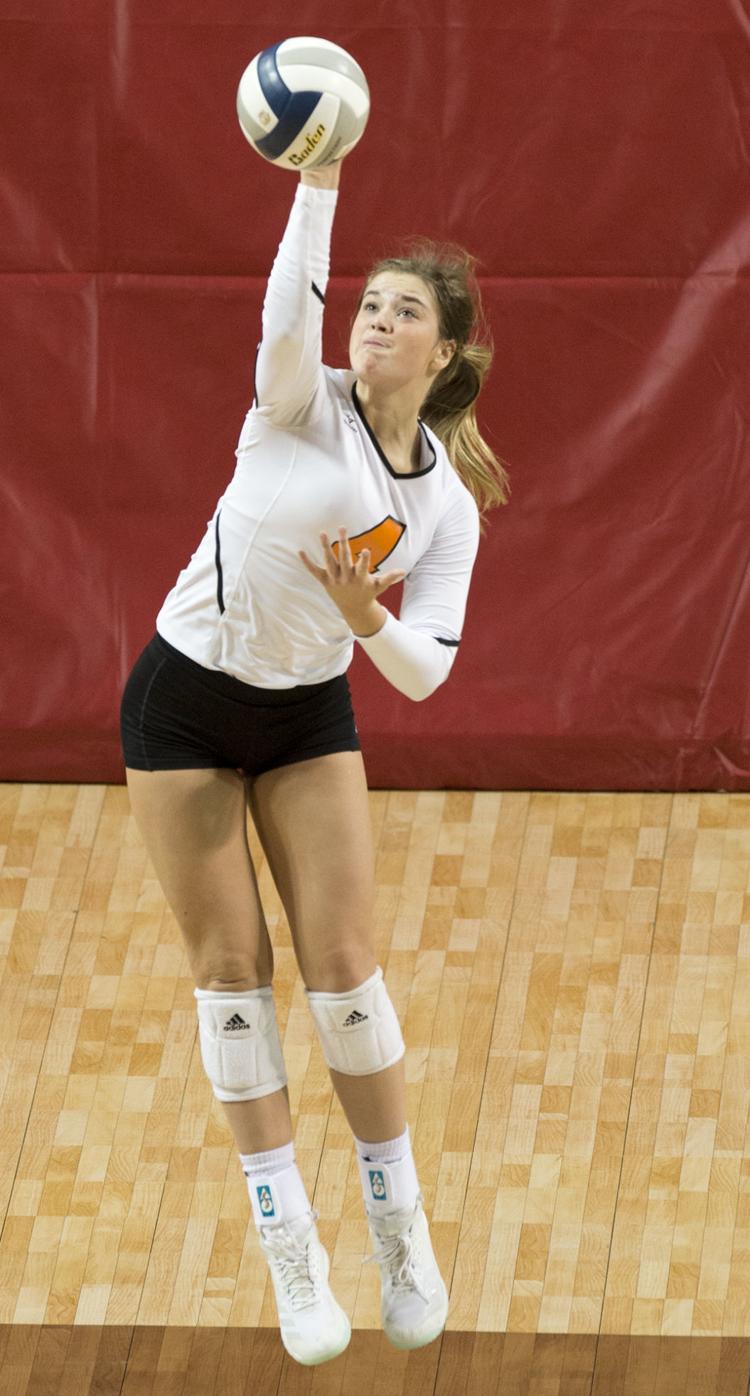 D-1 state volleyball, Diller-Odell vs. Hartington CC, 11.8