Archbishop Bergan swept every match it won this season and kept the trend going Saturday in a 25-15, 25-18, 25-14 win over Humphrey/Lindsay Holy Family to claim the Class D-1 state volleyball championship at the Devaney Sports Center.
The No. 1 Knights (33-4) spread the wealth early and often between hitters Lexie Langley (14 kills), Allie DeGroff (12 kills) and Haley Kempf (seven kills). They hit .303 as a team, and six different players recorded a kill.
"It's awesome to see everyone develop as a player. It's not like one person does it all." said Kempf, a senior. "We couldn't win with just one person, so we share it."
Taya Beller, the No. 4 Bulldogs' 6-foot-2 middle, enjoyed a strong season but the Knights were able to hold her to eight kills, her lowest total of the season in a best-of-five match.
"We knew that she was going to hit to our left side for the most part, and we tracked a lot of that," Bergan coach Sue Wewel said.
Bergan tore through the first set and never looked back.
"I think their blocking in the first set really shut our hitters down and made us intimidated," Humphrey/LHF coach Cami Oelsligle said. "Defensively, we didn't play our top game, and I think that's where we have a little bit of an advantage on them, but we didn't show that today."
The two teams took very different tournament paths to reach the title game. Bergan swept through it first two matches, while the Bulldogs endured five-set thrillers on Thursday and Friday, including knocking off three-time-defending champion Johnson-Brock in the semifinal.
Whether it was fatigue or simply running into a great team, Humphrey/LHF could never get going.
"They might be a little tired, but they never said anything," Oelsligle said. "Their legs are going to be tired and they're going to be exhausted mentally after having to fight so hard the past two days."
The Knights, who won their first state volleyball championship, sported a 30-4 record coming into the tournament, with all four losses split between Class C-1 powers Lincoln Lutheran and Bishop Neumann, both of which finished in the top four in that class.
The Knights pointed to their tough schedule paired with year-round preparation as the reason for their success. Wewel said she and assistant coach Kim Dieckmann are "drill sergeants" when it comes to conditioning, both in-season and in the summer.
"I think it helped tremendously because it's this big competition, big hitters, and we're used to it," Langley said. "So when we see someone like Taya Beller, it's not a surprise to us."
Humphrey/LHF ended the season 29-5.
Archbishop Bergan vs. Humphrey/LHF, Class D-1 State Volleyball Championship, 11.10.18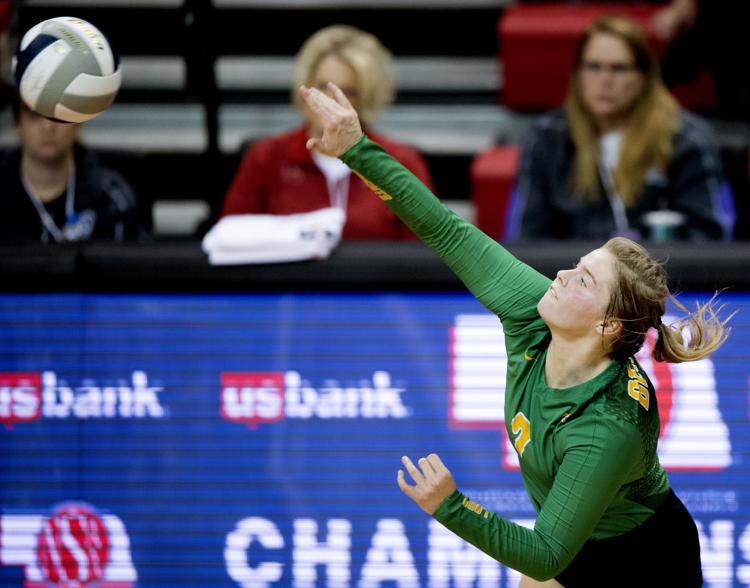 Archbishop Bergan vs. Humphrey/LHF, Class D-1 State Volleyball Championship, 11.10.18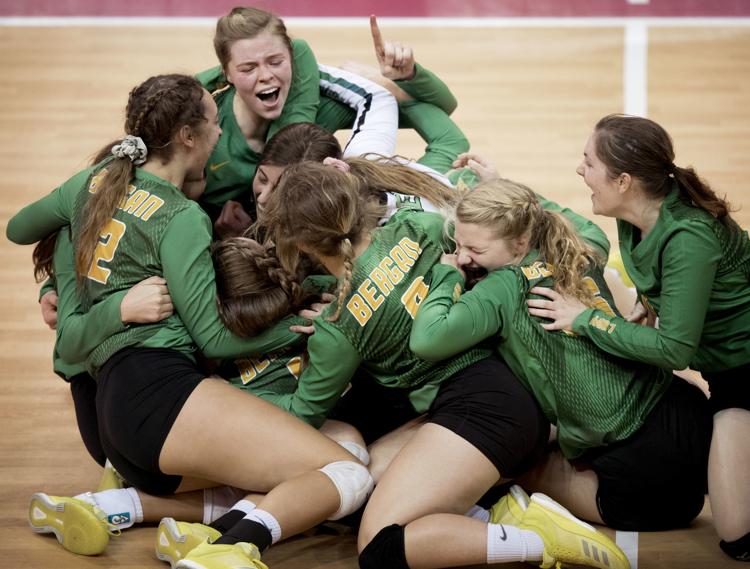 Archbishop Bergan vs. Humphrey/LHF, Class D-1 State Volleyball Championship, 11.10.18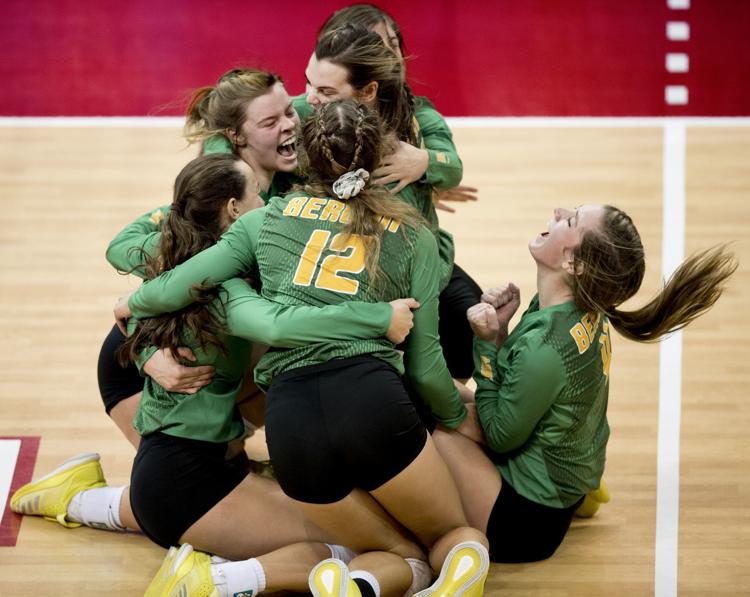 Archbishop Bergan vs. Humphrey/LHF, Class D-1 State Volleyball Championship, 11.10.18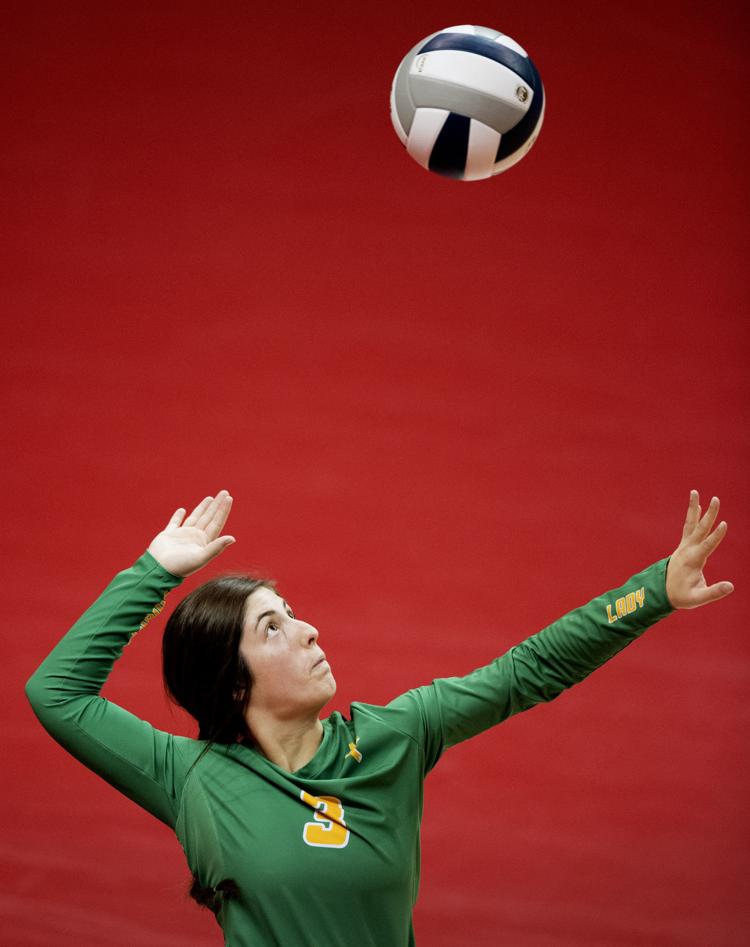 Archbishop Bergan vs. Humphrey/LHF, Class D-1 State Volleyball Championship, 11.10.18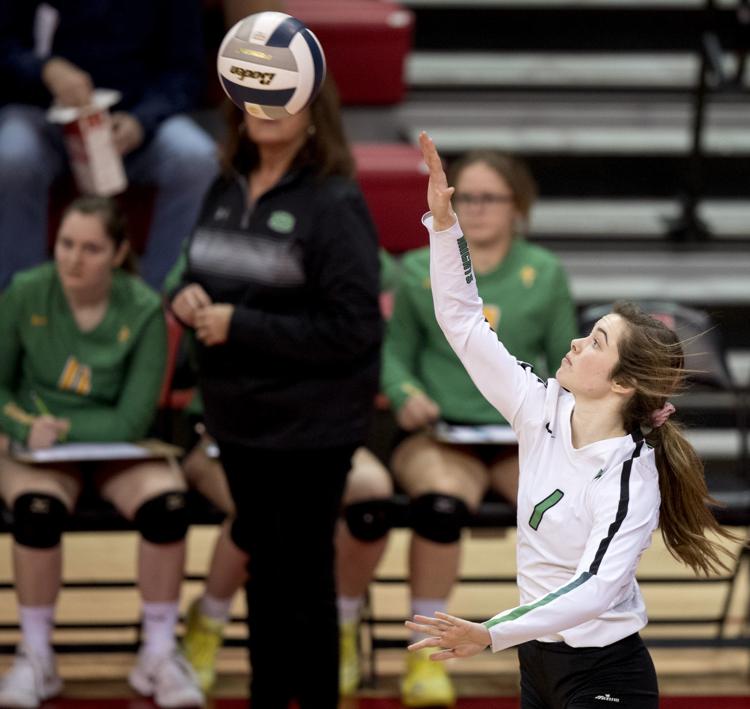 Archbishop Bergan vs. Humphrey/LHF, Class D-1 State Volleyball Championship, 11.10.18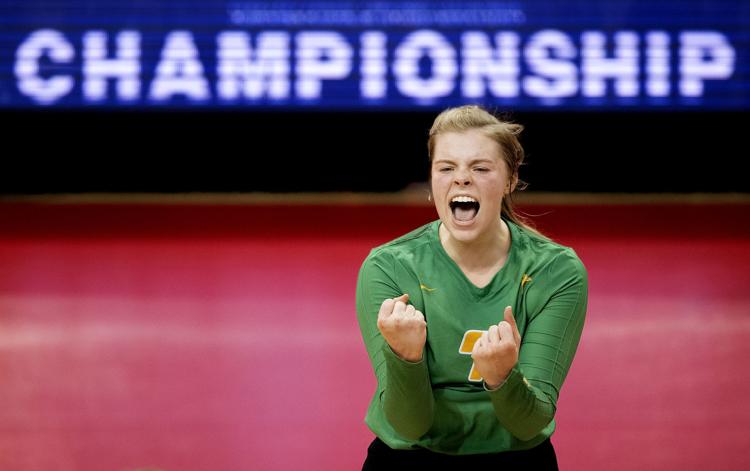 Archbishop Bergan vs. Humphrey/LHF, Class D-1 State Volleyball Championship, 11.10.18