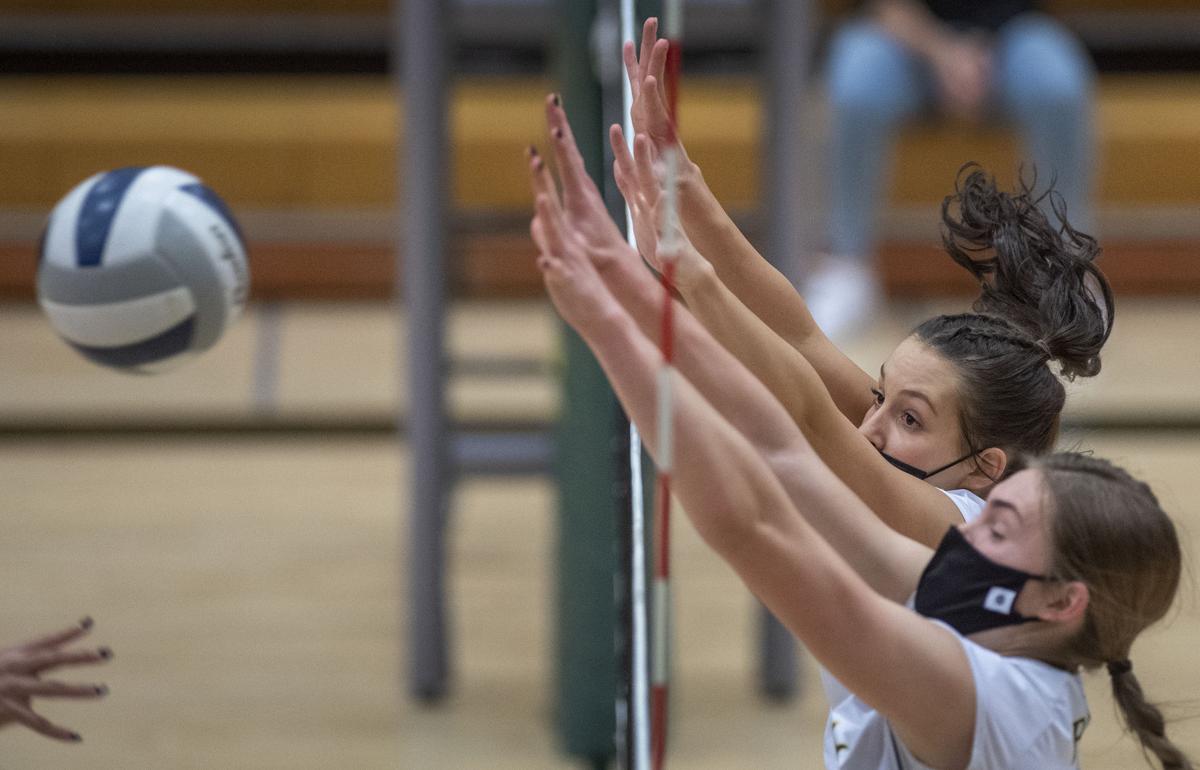 A closer look at Class A, which takes the court Wednesday.
No. 1 Elkhorn South (27-1) vs. North Platte (21-11)
About the Storm: Moved up to Class A after reaching the Class B final last year; five players on roster are Division I recruits, including Rylee Gray (Nebraska).
About the Bulldogs: Earned the wild card after losing to Bellevue West in the district final; back at state for the first time since a runner-up finish in 2015.
No. 4 Papillion-La Vista (21-9) vs. No. 5 Lincoln Southwest (21-9)
About the Monarchs: Has won 12 of 14 matches entering state; making ninth straight state appearance and looking for first championship since 2008.
About the Silver Hawks: Have earned some big wins this season, none bigger than knocking off Class B power Omaha Skutt in the Allison Weston Invitational.
No. 2 Papillion-La Vista South (27-5) vs. No. 7 Bellevue West (19-12)
About the Titans: They made a surprise run to a state championship last year behind the play of Ava LeGrand, who has 801 assists this year.
About the Thunderbirds: They're led by sophomore outside Destiny Ndam-Simpson (355 kills) and have no seniors on the team; back at state for first time since 2006.
No. 3 Lincoln Pius X (23-4) vs. No. 6 Millard West (22-8)
About the Thunderbolts: They enter state having won 13 of their previous 14 matches, the loss coming to Papillion-La Vista; making fifth straight trip to state.
About the Wildcats: Each of their eight losses has come against state-qualifying teams; senior outside Elise Gilroy and senior libero Jillian Webber lead a young team.
Players to watch
MB, Rylee Gray, Elkhorn South: The 6-foot-4 Nebraska recruit is second on the team in kills (327) and first in blocks (48).
S, Madison Woodin, Elkhorn South: The South Dakota recruit is one of the state's top setters; 945 set assists and 220 digs.
OH, Kylie Weeks, Elkhorn South: The 5-7 Arkansas recruit leads the Storm in kills (366) and aces (31) and is second in digs (263).
OH, Shaylee Myers, Lincoln Southwest: The 6-foot Fresno State recruit is one of the top hitters in the state (390 kills) and is strong in the serve game (57 aces).
OH, Norah Sis, Papillion-La Vista: The 6-2 Creighton recruit and 2019 Super-Stater continues to produce at a high rate — 478 kills and 354 digs.
S, Ava LeGrand, Papillion-LV South: The 6-foot junior and Kansas State recruit can set up her hitters while contributing at the net (113 kills and 47 blocks).
OH, Alexis Markowski, Lincoln Pius X: The 6-3 senior and Nebraska basketball recruit has a team-leading 273 kills and 43 blocks.
OH, Kylen Sealock, Lincoln Pius X: The 6-foot senior, committed to South Dakota, contributes to a balanced Pius X attack with 257 kills and 208 digs.
By the numbers
12: Number of state championships for Bellevue West, which is making its first state appearance since winning the 2006 crown.
35: Papillion-La Vista is making its 35th state tournament appearance, which leads the state.
Our take
The only meeting between No. 1 Elkhorn South and No. 2 Papillion-La Vista South this season produced a five-set thriller, and both teams could very well meet in the final. However, No. 3 Lincoln Pius X gave Elkhorn South its only loss of the year, and the Thunderbolts are motivated to do better than their semifinal exit a year ago. No. 4 Papillion-La Vista and No. 5 Lincoln Southwest have the talent to make a run, and last year's Papillion-La Vista South title run shows that any team can win it all.