Both Lincoln Southwest and Kearney have started the volleyball season strong, and that showed Thursday night.
The Silver Hawks and Bearcats went toe-to-toe over five sets, with Lincoln Southwest emerging victorious at home in a 17-25, 25-19, 25-15, 16-25, 17-15 thriller.
Southwest was off its rhythm to begin the match, providing Kearney with an early lead in the first set that the Bearcats never relinquished.
It wasn't until the second set that the Silver Hawks made their presence felt at the net, and their renewed efforts helped them take sets two and three.
"Sets two through five, we had a much better frontcourt game and that really helped us get some digs in the backcourt," Southwest coach Mark Novotny said.
Kearney continued to match Lincoln Southwest's efforts step for step. They roared out to a fourth-set lead, which quickly dissipated, but the Bearcats went on a big run to end the set and take it to five.
You have free articles remaining.
"I was proud of their grit to be able to come back and continue to fight and compete against an outstanding Lincoln Southwest team," Kearney coach Jessica Day said. "We've been working on a lot of things in practice and it was nice to see it finally come out tonight in this five-set, epic match."
Kearney began the fifth set with a 4-2 lead but went on to trail for most of it. Southwest eventually took a 14-12 lead and had two opportunities to win the match before Kearney tied it up at 14-14 and 15-15.
It was Lincoln Southwest's junior libero, Holly Ochsner, who eventually won the set for the Silver Hawks, as she aced her serve on the final play of the night, one of her three against Kearney.
Southwest's leading attackers from a year ago, Shaylee Myers and Liz Tomlin, finished with 14 and 11 kills, respectively. But the true engine behind the Silver Hawk victory was sophomore Courtney Holsteen, who had a .441 hitting percentage and recorded 18 kills off the bench.
"I just told her to keep going up and swinging," Novotny said. "She likes to add in some finesse shots; I said this isn't the game to do that, you just go up and lay on the ball. She did that and got 18 kills."
Prep volleyball, Southwest vs. Kearney, 9.5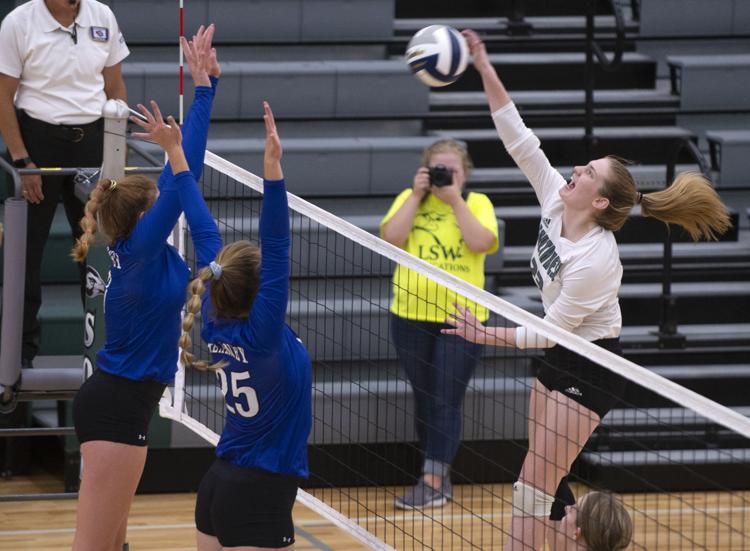 Prep volleyball, Southwest vs. Kearney, 9.5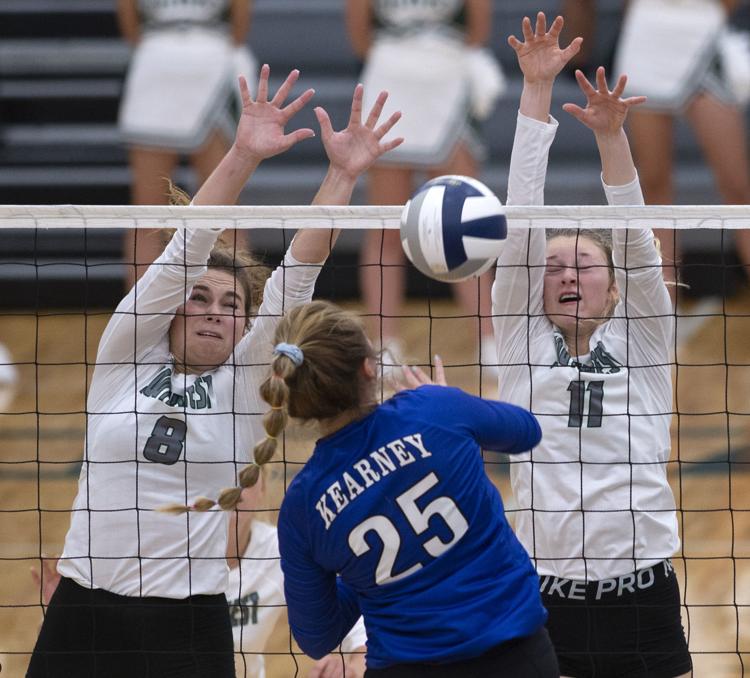 Prep volleyball, Southwest vs. Kearney, 9.5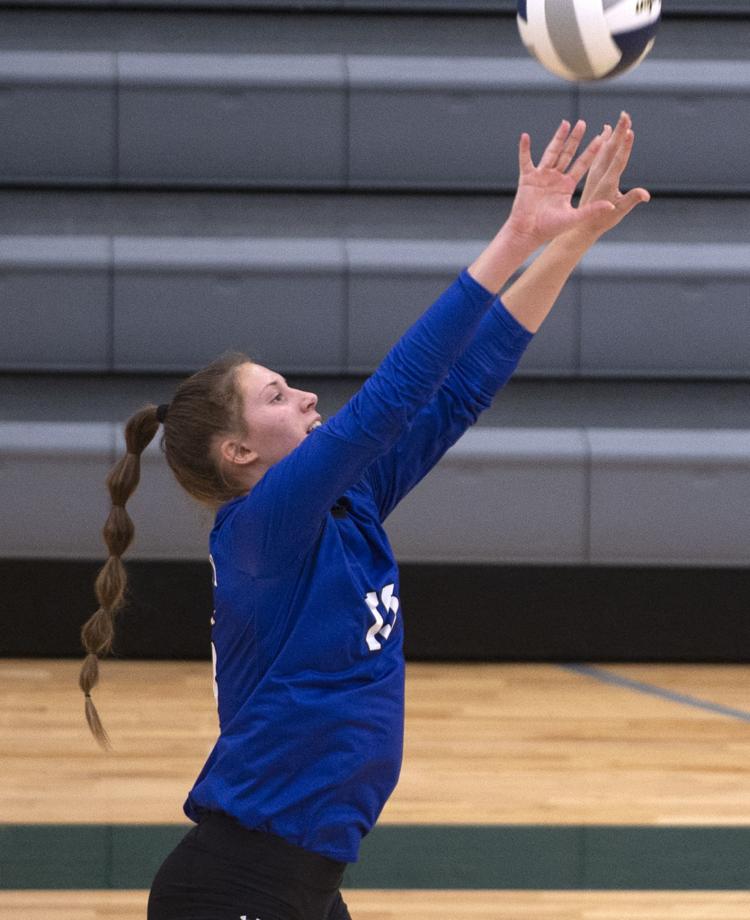 Prep volleyball, Southwest vs. Kearney, 9.5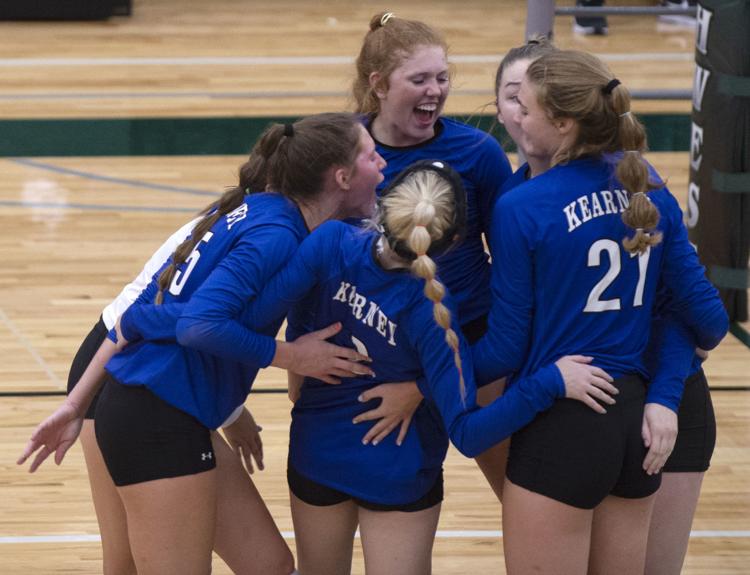 Prep volleyball, Southwest vs. Kearney, 9.5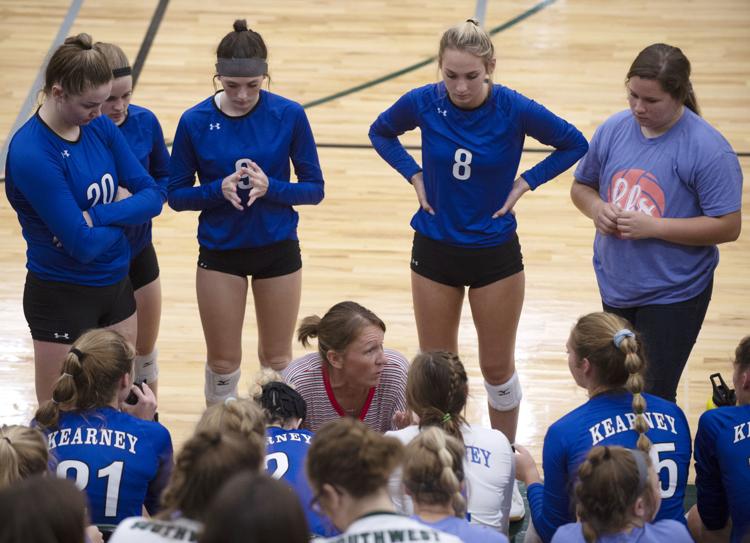 Prep volleyball, Southwest vs. Kearney, 9.5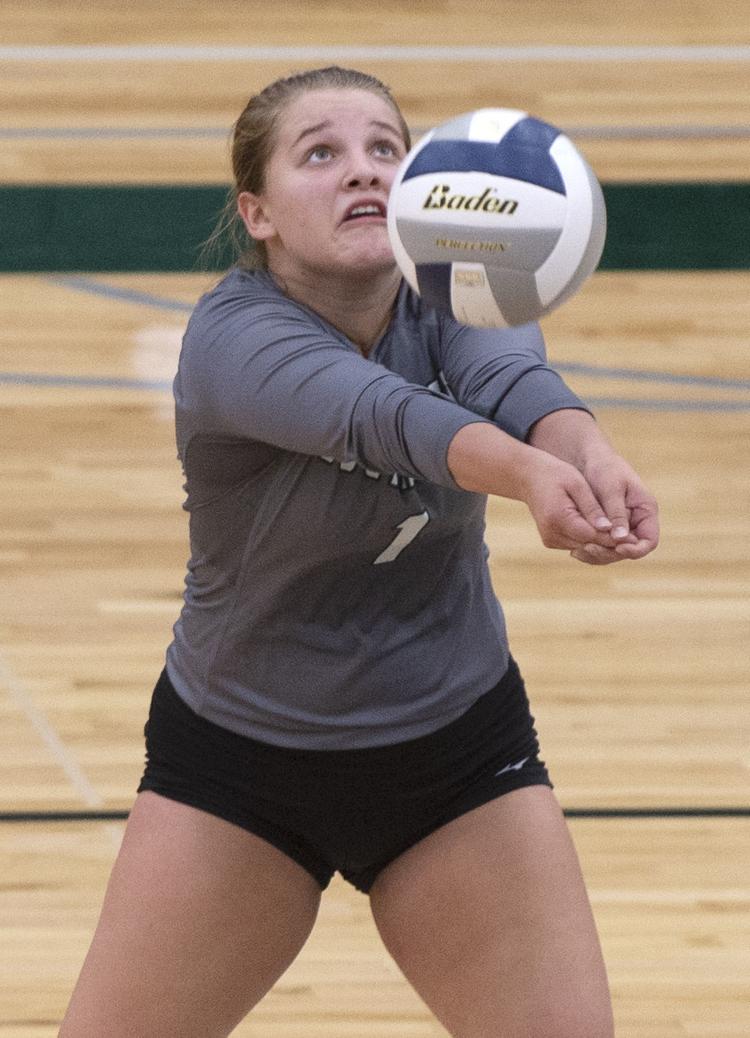 Prep volleyball, Southwest vs. Kearney, 9.5