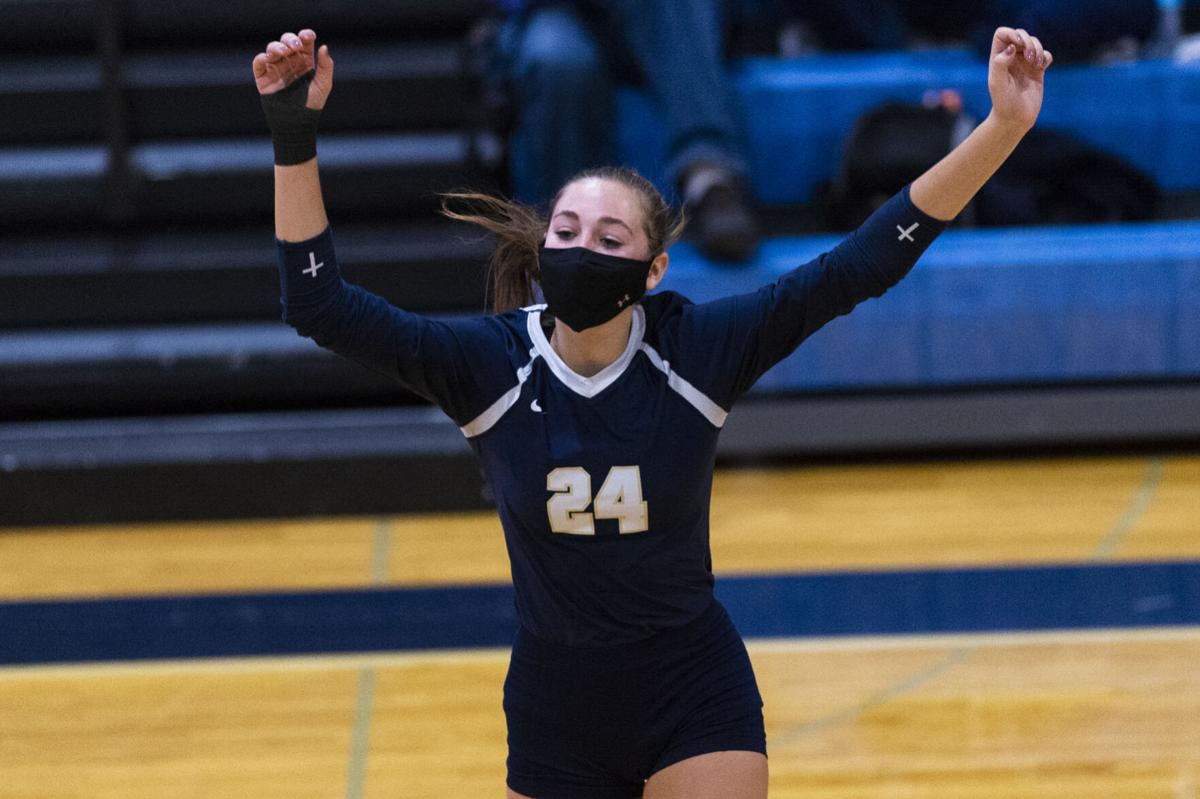 Among all of the schools hoping to make a state tournament run in Class C-1 volleyball this season, there's probably an overarching feeling.
Lincoln Lutheran just won't go away.
Under head coach Sue Ziegler, the Warriors went through a tremendous eight-year stretch from 1998-2005. Lincoln Lutheran made the state tournament five times over that period, including a state title in 2004 and a runner-up finish in 2005.
Ziegler left her post for seven seasons, returned in 2013 and now eight years later, the Warriors are in the midst of another strong run. Lincoln Lutheran has won 30 or more matches and finished in the top four at the state tournament in each of the last four seasons, including a state title in 2019.
"I think that'll just continue to push us forward; knowing that we have had a good past we want to continue that and hopefully get back to it," said senior Raegan Holle, a key team leader and captain at libero.
When Marriah Buss, who has the second-most kills in state history, graduated after the 2019 season, the Warriors might have naturally experienced a drop-off. However, a new dominant outside hitter was ready to step up: Abby Wachal.
Wachal had a big jump in production from her freshman to sophomore season. Her kills per set leaped from two to four, her hitting percentage soared and she also became a well-rounded player who can serve effectively and block at the net.
At the end of the season, Wachal had totaled 400 kills, good for a top-20 mark in the state and all-state first team honors. The junior is seeing plenty of recruiting interest, and she's now very comfortable in her role as the team's go-to outside hitter.
"I just feel that I can do the best I can hitting, and I just want to be a role model out there for all the other hitters," Wachal said. "They know they can be confident when I'm confident, and I just want to lead them in that way with confidence, because I feel like when we have that no one can really beat us."
The Warriors return all but three players from last year's squad, with Abi Wohlgemuth being the biggest loss at middle blocker. However, the 6-foot-3 Katelynn Oxley is ready to take over in the middle after finishing with 88 blocks last season. Holle, who broke the school record in digs last year, returns as a starter, as does senior setter Ashlyn Deboer.
Wachal, Holle, Oxley, Shanae Bergt, Erika Young and Molli Martin were all members of Lincoln Lutheran's girls basketball team that made the state tournament in the winter, and that experience has given them even more confidence in their athletic abilities.
"Going into the season, no one really thought that we'd make it," Wachal said. "But, just believing that you can and putting in the hard work, we made it really far and I'm really proud of what we did as a team."
Every returning member of the Lutheran team will have last year's semifinal loss seared into their memories. The Warriors fought hard to win the first two sets against St. Paul, but lost the next three for a heart-breaking 3-2 loss. The ensuing defeat in the third-place game should only serve to strengthen their resolve for a better finish in 2021, something every Warrior believes to be possible.
"I think that the girls were maybe a little disappointed with fourth place, and they're coming back strong this year," Ziegler said.
"It was exciting to see how close we were last year, so I think it's just that motivation and drive (we need) to get back there and get that championship," added Holle.
Introducing the 2020 Journal Star first-team Super-State volleyball players
LINDSAY KRAUSE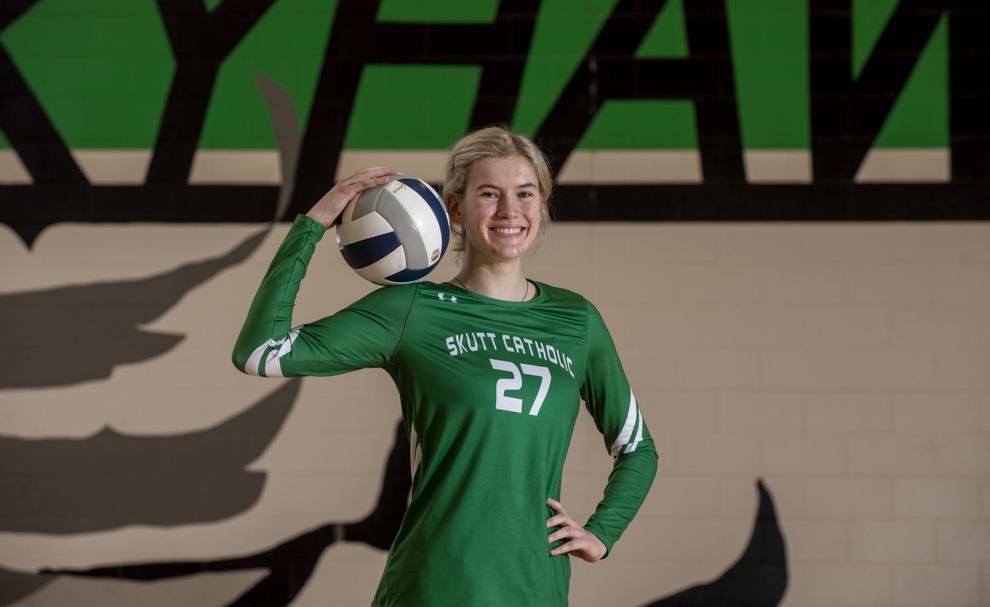 OH | Sr. | 6-foot-4 | 
Ad campaign: Krause ended a dominant high school career with her fourth consecutive state championship, and 2020 may have been her finest season at Omaha Skutt. She led the state in both hitting percentage (.475) and aces (88) on top of career-highs in kills and digs. Krause was a first-team Super-State selection four years in a row, and she captains the 2020 squad.
NORAH SIS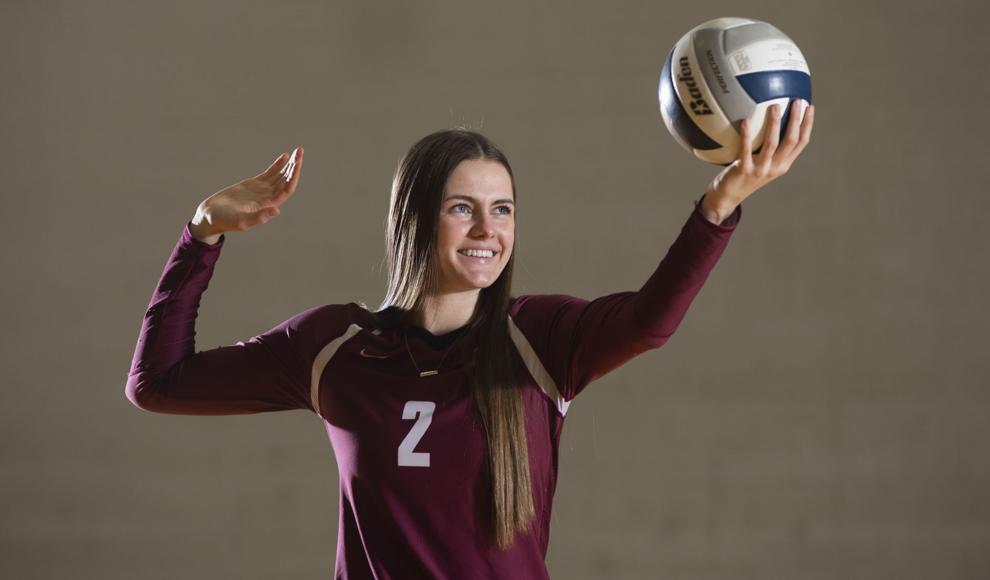 OH | Sr. | 6-foot-2
High school: Papillion-La Vista 
Ad campaign: Sis topped 500 kills in a season for a second time at the high school level, and she ends her Monarch career with 1,910 terminations. Papillion-La Vista won at least 20 matches and qualified for the state tournament in each of her four seasons, and a college career at Creighton is up next for Sis.
MYA LARSON
OH | Jr. | 5-foot-11
Ad campaign: Larson may not have reached the 600-kill mark she did a year ago, but her 532 kills were still the second-most in the state this season. Her 41-kill performance in the Class C-1 title game was integral to Wahoo claiming the state title in five sets, and the junior recently announced her commitment to Montana State.
WHITNEY LAUENSTEIN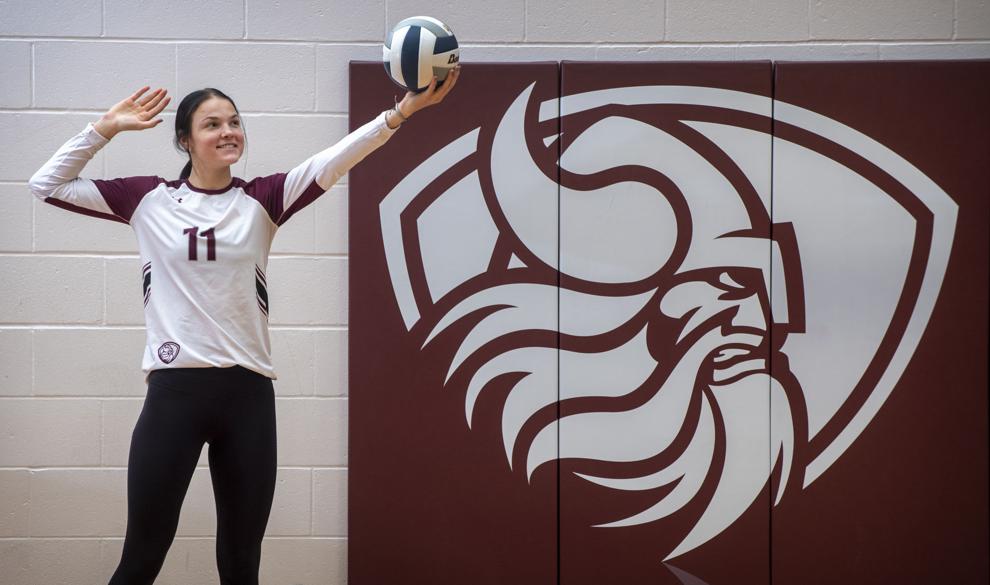 OH | Sr. | 6-foot 2
Ad campaign: While some players are ready for the varsity level immediately, Lauenstein didn't make the jump until her sophomore year. She had 400 or more kills three seasons in a row while leading Waverly to the state tournament at each opportunity. A talented back-row player as well, Lauenstein is headed to Nebraska next year.
RYLEE GRAY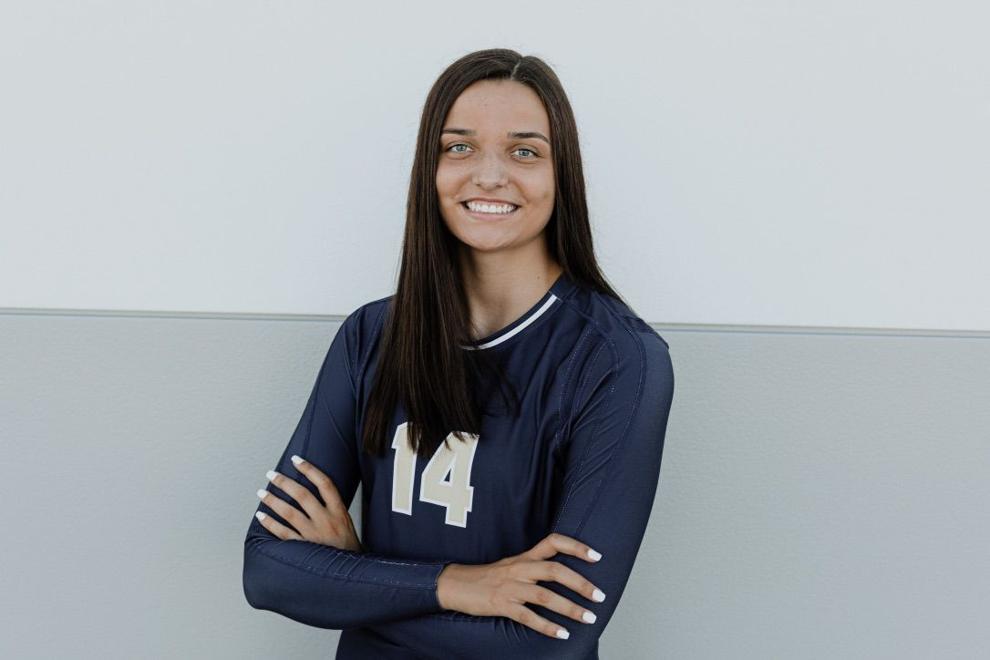 MB | Sr. | 6-foot-4
High school: Elkhorn South
Ad campaign: A true force at middle blocker, Gray closed her high school career by leading Elkhorn South to its first state title in school history. Gray set a new career high in hitting percentage while topping 300 kills for the fourth straight year, and another stellar blocking season brought her career total to 476.
ALLIE GRAY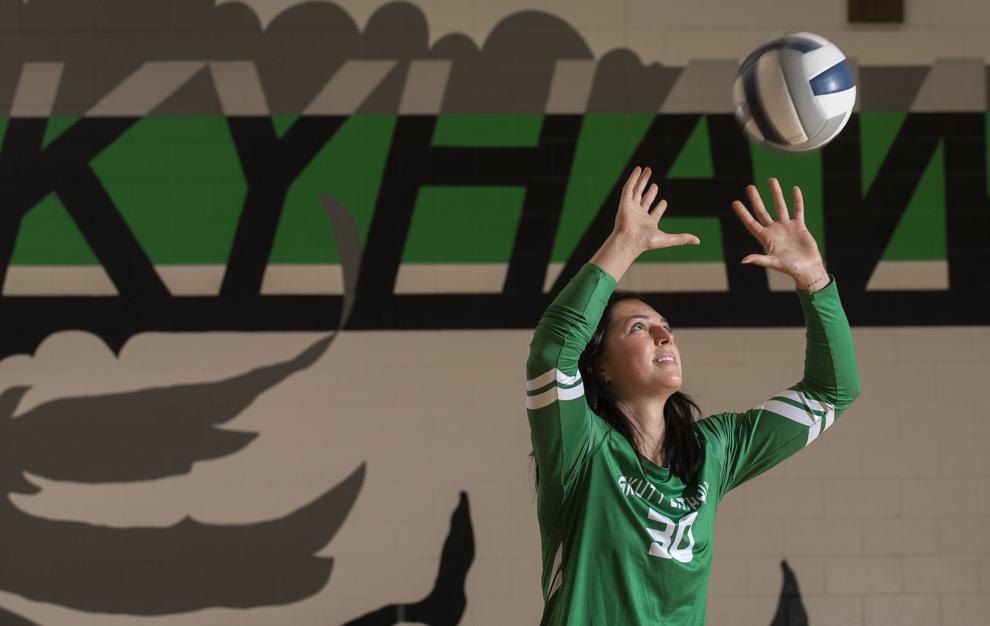 S | 5-foot-11
Ad campaign: A three-year starter at setter, Gray's steady hand running the offense has allowed hitters such as Krause to shine. Her 1,023 assists were second-most in the state this season, and Gray also set a new career-best with only 12 ball-handling errors as she makes back-to-back appearances on the Super-State first team.
ELLE GLOCK
S | Sr. | 6-foot
Ad campaign: After beginning her high school career as a hitter, a move to setter resulted in three straight 1,000-assist seasons. Her four-year starting career includes three state championships, and Glock holds the Class C-1 record for the most assists in a season (1,167).