There's typically a rush of excitement as the first practice of the fall arrives. This time around, the Bolts are simply satisfied to be in the gym.
The Lincoln Pius X volleyball team opened fall practices Monday at Pius X. Journal Star photos by Kenneth Ferriera 
The second quarter for OPS will begin Oct. 26. Only Football and volleyball go beyond that date, but both will be in the postseason stage.  
Guidelines range from extending the sideline box for football players to the 10-yard lines to no switching of benches between volleyball sets.
Volleyball fans will get to watch three future Nebraska volleyball players in the same gym during a high school tournament in October.
Families are telling schools and state high school associations of their intentions to transfer if sports are not offered in the fall. Then what?
Hayden Kubik marks the Huskers' second top-ranked player in the past two weeks. Plus, a city standout is on the move to Waverly. 
Former Husker volleyball great Jordan Larson puts on a volleyball camp at Kinetic Sports Complex. Journal Star photos by Gwyneth Roberts
The green light for high school sports in the fall has the backing of the nation's top high school activities organization.
Doing video calls with young volleyball players gave former Husker stars a chance to connect, answer questions and showcase the volleyball life.
Two friends at the top of their recruiting classes in their respective sports grew up together and still live in the same neighborhood.
The NSAA will return to its normal summer protocol heading into a fall high school sports season. At least for now. 
Like others in her sport, Brittany Wulf faced some uncertainty when the COVID-19 pandemic surfaced in March.
Gretna volleyball standout Skylar McCune announced her commitment to Creighton via Twitter on Thursday.
Gov. Pete Ricketts continues to relax some sports restrictions. On Monday, state officials announced that contact sports can begin July 1.
Kalli Kroeker currently plays for one of the state's top high school teams. She'll be playing for one of the state's top college programs begi…
Beginning immediately, NSAA member schools may hold open gyms for basketball, football, soccer and wrestling under restrictions.
Guardians signing a waiver. Temperature checks. Masks. Here's a look at how LPS is reopening weight rooms for its student-athletes.
Join host Geoff Exstrom for a virtual edition of the seventh annual Lincoln Journal Star Area Prep Sports awards, which honors the top athlete…
A longtime high school and college volleyball coach in Nebraska and a former Husker volleyball player is joining a Division I staff. 

Tabitha Health Care Services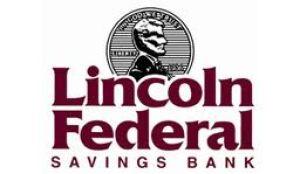 Lincoln Federal Savings Bank
LPS has yet to open the doors of their weight rooms, but York, Beatrice and Ashland-Greenwood are among area schools adjusting to new guidelines.
Student-athletes from nearly 250 schools across the state are being honored by the Lincoln Journal Star for Academic All-State.
Gov. Pete Ricketts listed volleyball along with tennis, golf and rodeo that will be allowed to resume June 1. 
Can athletes train outside? Can lifters have a spotter? The NSAA released a Q&A regarding the reopening of weight rooms.
Fillmore Central's Halle Theis knows both athletics and academics will be tougher in college, but Theis up for the challenge.
The overarching theme? How schools, coaches and athletes approach social distance protocols in the summer will likely determine fall sports' fate.
A look at the guidelines set forth by the NSAA in regards to maintaining cautious of the coronavirus during workout sessions.