Omaha Skutt junior and Nebraska volleyball recruit Lindsay Krause was named the Nebraska Gatorade player of the year Monday.
A familiar face is returning to lead the Lincoln North Star volleyball program.
Superior's Kalynn Meyer earned a much-deserved trip to play in the Under Armour high school volleyball All-American match on Dec. 31.
Welcome to 2020. If you're a sports fanatic, you'll want to keep this page bookmarked. Here's a look at the big events coming this year.
Superior standout and Nebraska volleyball recruit Kalynn Meyer highlights the roster for next summer's NCA all-star volleyball match.
Nicole Gingery has been named the new volleyball coach at Lincoln East, the school announced Tuesday.
Snapshots of the 2019 Journal Star Super-State volleyball team. 
It's a defining feature of the group — an unwillingness to coast by on talent, instead opting to put in hours to better their craft.
A look at the top volleyball players from around the state in 2019.
The secret to Marriah Buss' success is pretty simple — all it takes is a cup of coffee.
Meet the All-City volleyball team from the Journal Star. 
Longtime Aquinas volleyball coach Jody Pelan is retiring, the school announced Tuesday.
Waverly junior Whitney Lauenstein recently committed to the Huskers, and the 6-foot-1 outside hitter will join the team as a scholarship playe…
After 10 seasons as head coach, Mike Wiese has stepped down from his post with Lincoln East volleyball.
Longtime high school volleyball coach Bill Root announced his plan to retire from coaching, Grand Island Senior High announced Tuesday.
Wednesday was a big day for high schools and colleges, with players from multiple sports across the state signing with Division I, Division II…
Kalynn Meyer is one of the best high school athletes ever in the state of Nebraska, competing in volleyball, basketball and track at Superior,…
You know the adage: There's always next year.
A look at Luke Mullin's final ratings for 2019.
While Papillion-La Vista South overcame adversity to claim the Class A title, Gretna had adversity of its own. The Dragons played a Class A sc…


Tabitha Health Care Services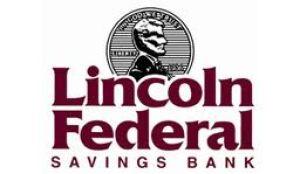 Lincoln Federal Savings Bank
A look at the top players from the state tournament.
Even when the record didn't reflect the team's talent for most of the season, the Papillion-La Vista South Titans always believed in themselves.
Six champions were crowned at the state volleyball tournament Saturday at the Devaney Sports Center. Journal Star photos by Francis Gardler, J…
The hardware keeps piling up for Omaha Skutt.
Foes have been on the receiving end of thousands of booming hits from Marriah Buss. They know the feeling.
Sophomore Mya Larson had 23 kills and 16 digs in helping lead No. 3 Wahoo to a 25-21, 16-25, 25-18, 25-16 win against No. 6 Broken Bow in a Cl…
Lincoln Lutheran's journey to its first state championship in volleyball since 2004 didn't start with the first match of the season in August,…