Over the last four seasons, Wahoo has made itself a dynasty in Class C-1. Now one of the program's leaders has a home for her college career.
With the No. 1, No. 2 and No. 3 recruits in the PrepVolleyball.com national rankings, the class is considered one of the best recruiting class…
Many of the state's top athletes put pen to paper Wednesday, sealing their college plans.
Coaches and graduate managers with Husker and high school ties have brought their talents to Volleyball Club Nebraska.
Volleyball Club Nebraska had four teams and 36 youth players in 2011. Now it has 60 and works with about 1,800. Here's how the program has est…
As committed as they were on the volleyball court, Skutt's players were just as committed off it when it came to player safety amid the pandemic.
After four action-packed days at Pinnacle Bank Arena, Luke Mullin wraps up the 2020 high school volleyball season with ratings for all six classes. 
The four-day state volleyball tournament had plenty to offer players and fans. We take a look at the kills, the digs, the thrill of winning and more.
Saturday's title win for Omaha Skutt makes future Husker Lindsay Krause 4-for-4 on winning state championships in her career.
Wahoo completed its perfect season by beating St. Paul 22-25, 26-24, 20-25, 25-18, 15-12 in the Class C-1 championship match.
A look at who shined the brightest at the state volleyball tournament.
Omaha Skutt won its sixth consecutive state volleyball championship with a four-set win against Norris on Saturday, tying the state record for…
Elkhorn South may be the newest program in Class A, but the Storm have quickly found an identity for themselves.
Wahoo now has another dynasty, and this one has another member of the Glock family directing it.
"That was amazing," said Lutheran Northeast coach Kathy Gebhardt. "We started off and just got it rolling. I was a little surprised myself."
Class A No. 1 Elkhorn South beat No. 2 Papillion-La Vista South in three sets in the Class A final Saturday. Photos by Francis Gardler.
Shane Nordby knew he had a great team coming back.
The Griffins erased a 9-1 deficit in the first set. Then they overcame a 7-0 hole in the fifth to claim a second consecutive state title.
Pinnacle Bank is hosting all four days of the tournament in 2020.
In the fifth match of the day, five-time defending state champion Omaha Skutt beat Norris in four sets for the Class B title. Photos by Franci…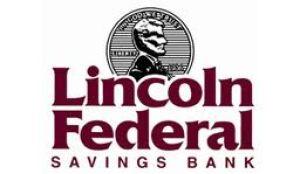 Lincoln Federal Savings Bank

Tabitha Health Care Services
Columbus Lakeview and Falls City Sacred Heart both ended their seasons with a win in third-place consolation matches Saturday.
Wahoo achieved perfection at Pinnacle Bank Arena on Saturday, beating St. Paul in five sets in the Class C-1 title match. Photos by Francis Gardler.
In the third match of the day, Lutheran High Northeast held of Norfolk Catholic for the Class C-2 crown at Pinnacle Bank Arena. Photos by Kenn…
After three long days, it's finally time to crown some champions.
In the second match of the day, Pleasanton swept Archbishop Bergan at Pinnacle Bank Arena 25-12, 25-17, 25-20. Photos by Kenneth Ferriera.
In the first match of the day, Diller-Odell and CWC met at Pinnacle Bank Arena. Photos by Kenneth Ferriera.
The Norris volleyball team played one of its best matches of the season, got a dominating win in the state volleyball tournament semifinal mat…