The Journal Star's Brent C. Wagner has Norfolk boys basketball coach Tony Siske recount the Panthers run to the Class A state title, as he was…
The Lincoln North Star boys soccer team punched its ticket to the state soccer tournament defeating North Platte in the district final on May …
Lincoln Southwest senior Hannah Davis set a new state Class A career record in goals (100) in the Silver Hawks' 4-1 win over Lincoln Pius X on…
Lincoln Southwest Senior Hannah Davis sets the Class A record in career goals (100) in a Silverhawk 4-1 win over Lincoln Pius X On April 13, 2…
The Lincoln Journal Star named its 2017 Super-State basketball teams, comprised of the best players around the state. The captain of this year…
The Lincoln Journal Star named its 2017 Super-State girls basketball teams, comprised of the best players around the state. Watch the first te…
The Lincoln Journal Star named its 2017 Super-State boys basketball teams, comprised of the best players around the state. Watch the first tea…
Mullen's Luke Christen scored the go-ahead basket with 6.5 seconds left and the Broncos held on to beat Mead 29-28 in the Class D-2 state cham…
Gretna topped Scottsbluff thanks to Joseph Johnson's three-pointer with 6.4 seconds left to repeat as Class B state champions on Saturday, Mar…
Bishop Neumann senior Brandon Breunig, seriously injured in a truck accident last April, returned to the court one last time as the Cavaliers …
Winnebago coach Jeff Berridge and Indians junior David Wingett, as Winnebago begin its quest for a second Class C-1 state title in three years.
A couple key defensive plays and free throws helped the Lincoln Southwest girls basketball team to a 56-51 overtime win over Millard South in …
Lincoln Christian wouldn't have won the Class C-1 girls state basketball title on Saturday, March 4, 2017 at Pinnacle Bank Arena without the k…
Lincoln Southwest senior Alex Barada scored six points in the final minute to help the Silver Hawks advance to their first state final with a …
Lincoln Christian senior Michelle Gaislerova, a foreign exchange student from the Czech Republic, is getting her first state hoops experience.…
The Red Cloud girls basketball team is comprised of just six players, so practices have to be a little creative for coach Casey Fangmeyer and …
Omaha Skutt's Korbin Meink and Planview's Christian Miller both became four-time Nebraska state high school champions during Saturday's champi…
Lincoln Southeast junior Chance Fry (132 pounds) and Lincoln Southwest senior Connor Clanton both won state titles during Saturday's Nebraska …
McCook 182-pounder Eric Langan pulled the upset of the Nebraska state high school wrestling championships on Thursday with his 13-7 decision o…

Tabitha Health Care Services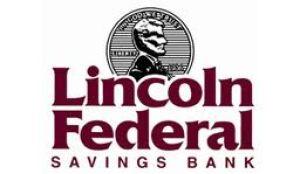 Lincoln Federal Savings Bank
An assortment of highlights from Lincoln wrestlers in the Class A semifinals during Thursday's first day of the Nebraska state wrestling champ…
Brandon Breunig, who was a starter on Bishop Neumann's Class C-1 state championship team last year, suffered a spinal cord injury in April and…
Bellevue West running back Jaylin Bradley signed with Nebraska on Wednesday during National Signing Day.
Bishop Neumann's Noah Vedral (Central Florida) and Ashland-Greenwood's Brett Kitrell (Ohio) both signed National Letters of Intent on Wednesda…
Nebraska recruit Chris Walker, a lineman out of Lincoln East, talks about his decision to sign a letter of intent to play for the Huskers on W…
We asked the Waverly boys basketball team to re-enact its wild finish against Blair. The Vikings happily obliged.
Lincoln East's last-second buzzer beater to win the Nebraska boys state championship over Papillion in 1971.