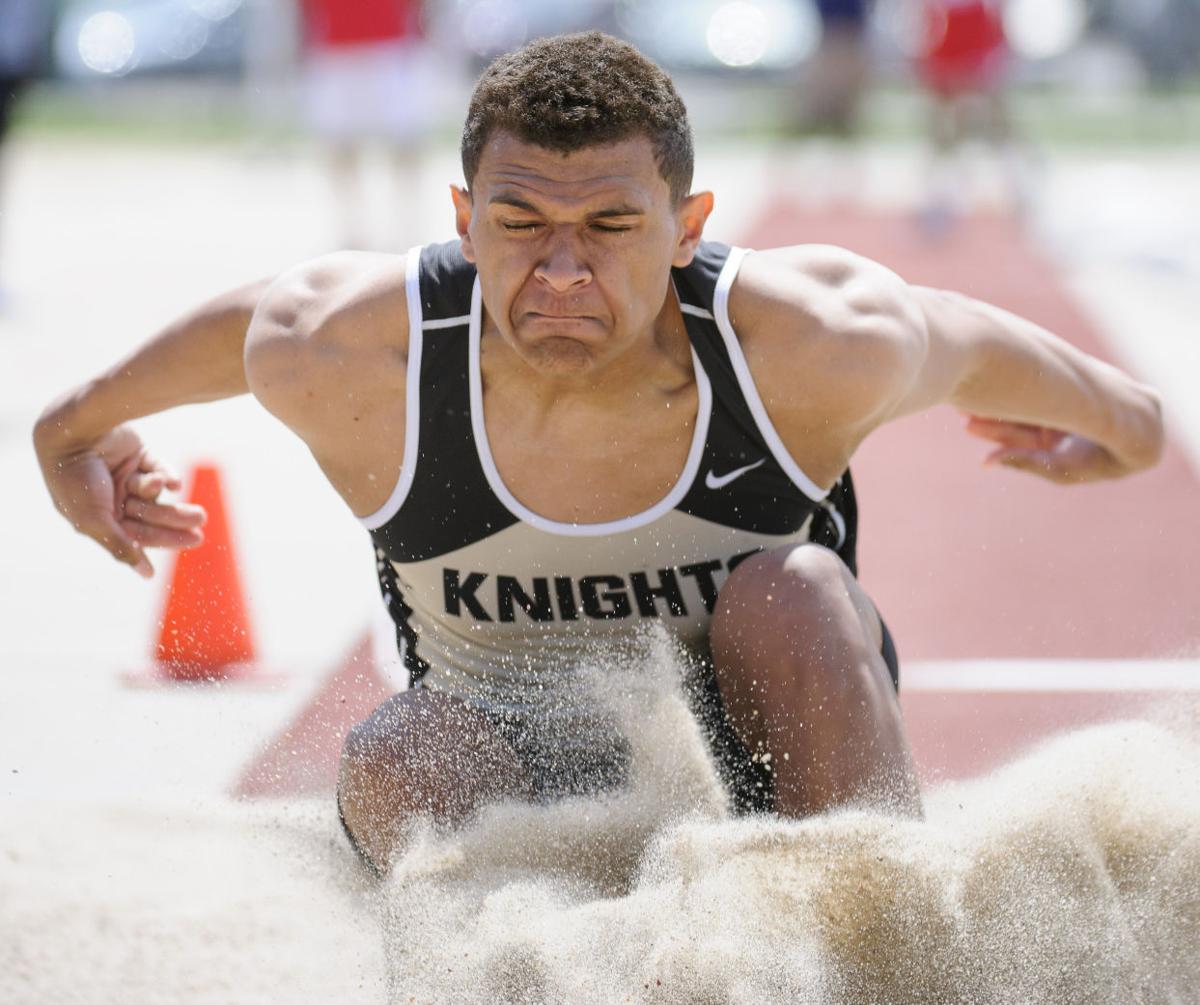 Lincoln Southeast's Jace Anderson broke the 32-year-old meet record in the boys triple jump Thursday in the Harold Scott Invitational track meet at the Beechner Athletic Complex.
But the Knights' senior also broke new ground in the 110-meter high hurdles. Anderson ran the event for the first time and came away with gold medal, finishing in :15.49. His winning effort of 47 feet, 5 inches in the triple jump is the best in the state this spring and beat the previous record from Omaha South's Cedric Hunter in 1983 by 1 inch.
"I've been working on the 110s every day in practice, I'm just glad the coaches gave me a chance to run them today," Anderson said. "It was cool to see how well I did. Hopefully I can keep doing them the rest of the season."
The triple jump success is not a surprise for Anderson, a Nebraska-Kearney recruit. He spent last fall coming to Omaha three days a week to work out with Tachyon Athletik Track Club, and worked in practice sessions in the winter when he was on the Knights' basketball team.
"It's been fun to see all that hard work pay off," said Anderson, who was at Logan View as a freshman and sophomore before transferring to Southeast. "I know now why they say you win the gold medals and get the big jumps by how hard you work in the offseason."
Anderson's triple jump was the lone boys meet record broken.
Lincoln Pius X took the boys team title by 7½ points over runner-up Fremont. Sprinter Joe Butler won both the 100 (:10.94) and 200 (:22.40). The Thunderbolts also took the 1,600 relay.
Lincoln North Star's Trey Williams, the state leader in the long jump as well as one of the top hurdlers, did not compete because of shin and Achilles injuries, according to Navigator coach Matt Musiel.