Welcome to 2020. If you're a sports fanatic, you'll want to keep this page bookmarked. Here's a look at the big events coming this year.
Wednesday was a big day for high schools and colleges, with players from multiple sports across the state signing with Division I, Division II…
The Nebraska School Activities Association Board of Directors voted unanimously Wednesday at its August meeting in Lincoln to approve Unified …
Joel Janecek is the new track and field coach at Lincoln Lutheran, the school announced Tuesday.
Incoming Lincoln East freshman Berlyn Schutz won the girls 15-16 age division of the 2,000-meter steeplechase at the USATF Hershey National Ju…
Morgan Maly is a standout basketball player at Crete High School and will attend Creighton University following her senior season to play bask…
From an early age, Jim Riley wanted to assure that everybody had an opportunity to compete and participate.
Tragedy and heartbreak struck the Gretna community when four Gretna High School students were killed in a fiery crash that also severely injur…
When Xavier Watts came into Omaha Burke High School as a freshman in the fall of 2016, football was just an afterthought.
SUPERIOR — At 6-foot-3, and stocked with an array of athletic skills, Kalynn Meyer can quickly grab your attention.
A look at the best multi-sport girls athletes of the year.
A look at the best multi-sport boys athletes of the year.
There is a new conference in Nebraska, and it may start a ripple effect in the landscape of high school activities.
Meet the nominees and winners from the 2019 Prep Sports Awards.
In addition to the Journal Star's girls coach of the year, Mark Watt of Lincoln Southwest, these six coaches deserve recognition for standout seasons.
A look at the city's top athletes from the spring.
A look at the top city performers from this past track season.
Lincoln Southwest has promoted assistant track and field coach Parker Schoen to the head coaching position for the 2020 season.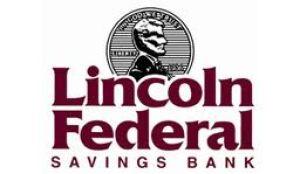 Lincoln Federal Savings Bank

Tabitha Health Care Services
Lincoln Lutheran track and field coach Sue Ziegler and her long-time assistant Dennis Francis are going out on top.
OMAHA -- On paper, it looked like the Lincoln Southwest girls track team breezed to its second straight Class A track and field state champion…
OMAHA -- Darius Luff is so good at the hurdles that he can hit a hurdle, do a forward roll during the race, but still get to his feet and beat…
OMAHA — There were 24 competitors in the Class B boys pole vault Saturday at the state track meet at Burke Stadium.
OMAHA -- No one could catch Josie Puelz on Saturday. She was too fast.
OMAHA — Lincoln Christian senior Trent Lockard didn't need to save his energy -- or his health -- for any more track races in high school, so …
A look at final-day results.