A notable requirement pertains to indoor sports — namely volleyball — where spectators must wear face coverings "at all times."
Lincoln East graduate Tyler Brown was named the Nebraska Gatorade boys track and field athlete of the year Monday.
For the third straight year, Kalynn Meyer is the Nebraska Gatorade girls track and field athlete of the year.
Gov. Pete Ricketts continues to relax some sports restrictions. On Monday, state officials announced that contact sports can begin July 1.
Guardians signing a waiver. Temperature checks. Masks. Here's a look at how LPS is reopening weight rooms for its student-athletes.
Join host Geoff Exstrom for a virtual edition of the seventh annual Lincoln Journal Star Area Prep Sports awards, which honors the top athlete…
Lincoln Southwest captured its third straight NSAA Cup with the release of the final points standings Wednesday.
Student-athletes from nearly 250 schools across the state are being honored by the Lincoln Journal Star for Academic All-State.
David Lilly was hoping to use the season as a springboard into college. Instead, he ponders what he could have achieved at the state meet.
The document highlights a stepladder, three-phase approach, which includes a plan for reintroducing sports other than baseball and softball. 
Kevin Schrad has been involved with the Silver Hawk program since 2002, and now he will take the reins of the program. 
Can athletes train outside? Can lifters have a spotter? The NSAA released a Q&A regarding the reopening of weight rooms.
See profiles of those winning Journal Star Academic All-State honors, as well as a listing of those earning the designation.
For Lincoln Southwest's Lindsey Blehm, the coronavirus affected more than her final high school track and field season.
The all-state senior football player and boys 100- and 200-meter state champion knows attending Princeton goes far beyond the athletic spectrum.
Ron Powell has advocated for eliminating district track meets altogether in the past. He's changed his tune, but proposes a revision to the system.
A look at the guidelines set forth by the NSAA in regards to maintaining cautious of the coronavirus during workout sessions. 
Lincoln Southwest athletic director Mark Armstrong wrote in an email Tuesday that Parker Schoen resigned for personal reasons.
Take a look at a group who has shown an ability to compete at a high level in several sports. Find our story on athlete of the year, Tyson Gor…
Take a look at this group of standouts who seldom have an "offseason," producing at a high level in several areas. Check out our stories on co…

Tabitha Health Care Services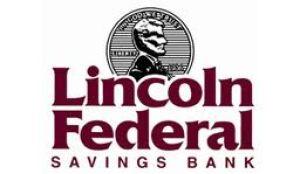 Lincoln Federal Savings Bank
The leader of the 'Princesses of Superior,' Kalynn Meyer helped bring the rural town its first-ever state title. Now she's headed to the big stage. 
The Journal Star is writing about seniors and senior-laden teams that had their 2020 spring seasons taken away from the COVID-19 pandemic.
Both Hannah Preissler and the Giltner girls track team had a chance to earn more gold before the season was ended early.
"I felt a lot stronger, quicker through the ring and just more explosive," Claire Wackel said. "I think it was going to be a good season."
Joel Rathe, a Concordia recruit, was not only looking for the Jets' school record in the long jump but also family superiority.
For two hours, the Kearney girls track team came together on Zoom to tell stories and share in the disappointment of a canceled season.
Lincoln North Star's Liem Chot and Norris' Zach Van Brocklin are not getting the opportunity to transition their success in cross country last…