It's one of Shawn Carr's favorite photos.
The image captures him coaching Morgan Maly, his hand on top of her helmet, at third base in a youth league softball game years ago.
Well, as those in Crete can tell you, Maly grew and grew and grew. So a year ago, Maly's mother snapped a photo of the standout athlete with her hand on Coach Carr's head.
"She's like a foot taller than me," said Carr, Crete's high school softball coach.
As many high school softball coaches will tell you, that's life. That's coaching softball.
The coaches grow on the kids. The kids grow on the coaches. Literally.
For a lot of high school softball coaches, players and parents — especially in the Cretes, the Beatrices, the Auburns, the Milfords, the Wahoos, the Yorks, the Hastingses — the bond doesn't start freshman year. It starts much sooner.
Take Carr, for example. He's been coaching Crete's group of juniors every year since they were 8 years old. A majority of the girls on Gary Lytle's Beatrice team were part of his first Beatrice Diamonds youth select team nine, 10 years ago.
"I just think softball is different because it creates that special bond, especially when you start at such a young age," Carr said. "And I have a soft spot for this group. This group, these are my babies. This is the group that I started coaching little kids softball with. This group here, I've seen them since the first time they picked up a softball, and it's special."
You can imagine the benefits of a group of players growing up together in one sport. 
"It helps that they know each other well enough to know when they're on the field, what they're thinking, where they're going to be," said Lytle, who has coached at the club and high school levels. "Over time, you build trust in each other when you play together more."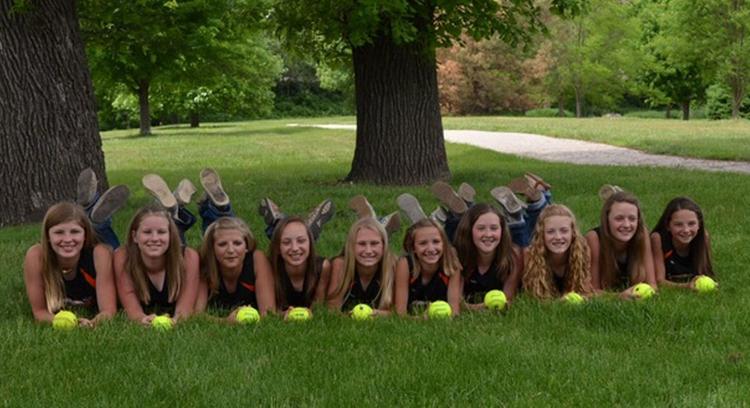 Of Beatrice's 18 varsity players, Lytle says he has coached 14 of them at some point in their youth careers. Auburn's recent rise in Class C can be traced to the start of the Auburn Adrenaline summer team six years ago. Many of Centennial's players have played with each other, and even against each other, for several years.
All those summers of playing together — and sitting between games entertaining each other — have led to this week. Crete, Beatrice, Auburn and Centennial are among the teams competing in the state softball tournament, which starts Wednesday in Hastings.
Yes, talent is a key component of any run to Hastings. But coaches will tell you: Chemistry is irreplaceable.
"It's kind of weird, because you tell the girls in practice (to talk) every single play," Centennial coach Jake Polk said. "But it seems like it's just where they can talk to each other in their mind and they don't have to talk out loud. They know where their teammates are going to be before they make the play. It's a bond you can't replicate, you can't coach."
Grant Cole coaches an Auburn team making its third straight trip to state. Cole's sister Shannon began the Adrenaline program six years ago, and the building blocks of that program — seven of them — are now juniors and seniors.
The Auburn Adrenaline went 8-13 in its first summer. But now? The seniors have won 89 high school games, and the juniors have been part of 71 of those.
"The progress that they have made has just been an attribute to their hard work and all the time that they've put into the sport, put into their teammates," Cole said.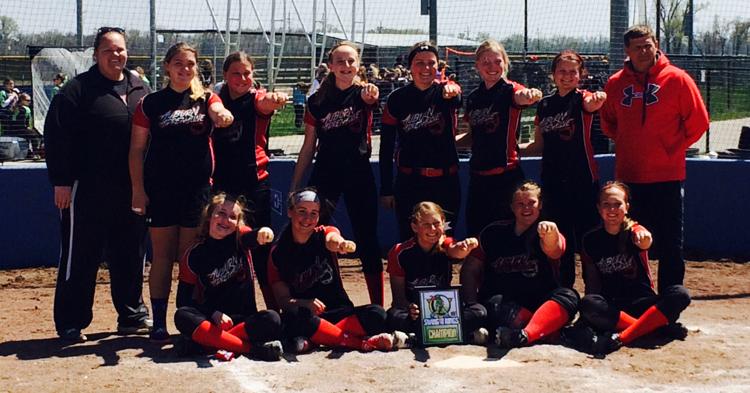 Those long bonds can lead to more tugging of the heartstrings in a state tournament, too.
Carr said he got misty-eyed during the state championship game last year. It was his last time coaching a small group of seniors that he had known for a long time.
"It's sense of pride and it's a sense of family," said Carr, who coached Crete's current juniors to a 10-and-under national runner-up finish. "That stems from 8, 9 years old, creating those relationships and bonds, and not just with the kids but the parents."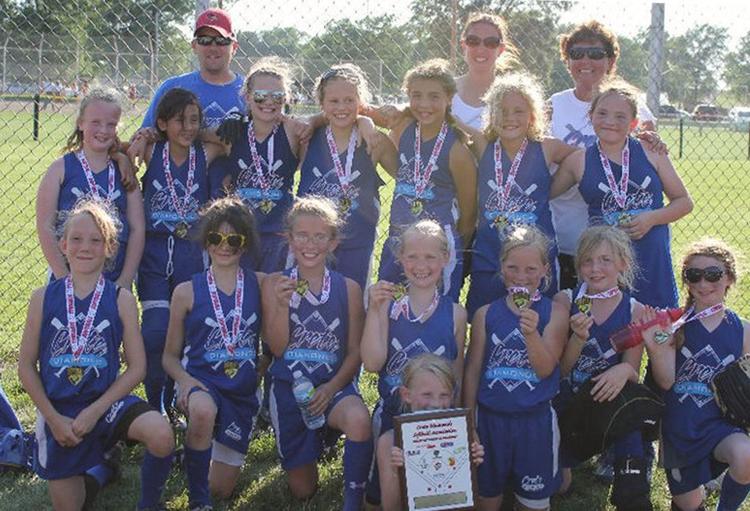 It's that family dynamic that makes this a special week for players, coaches and parents in the softball community. All their hard work has gotten them to this point.
They grow up fast, don't they?
"I was looking at some old (team) photos this morning," Lytle said. "You look back at that, it just kind of brings a smile to your face, but also it's gone so fast. Some of them are graduating this year and the (juniors) will graduate next year. It's amazing how quickly it's gone."