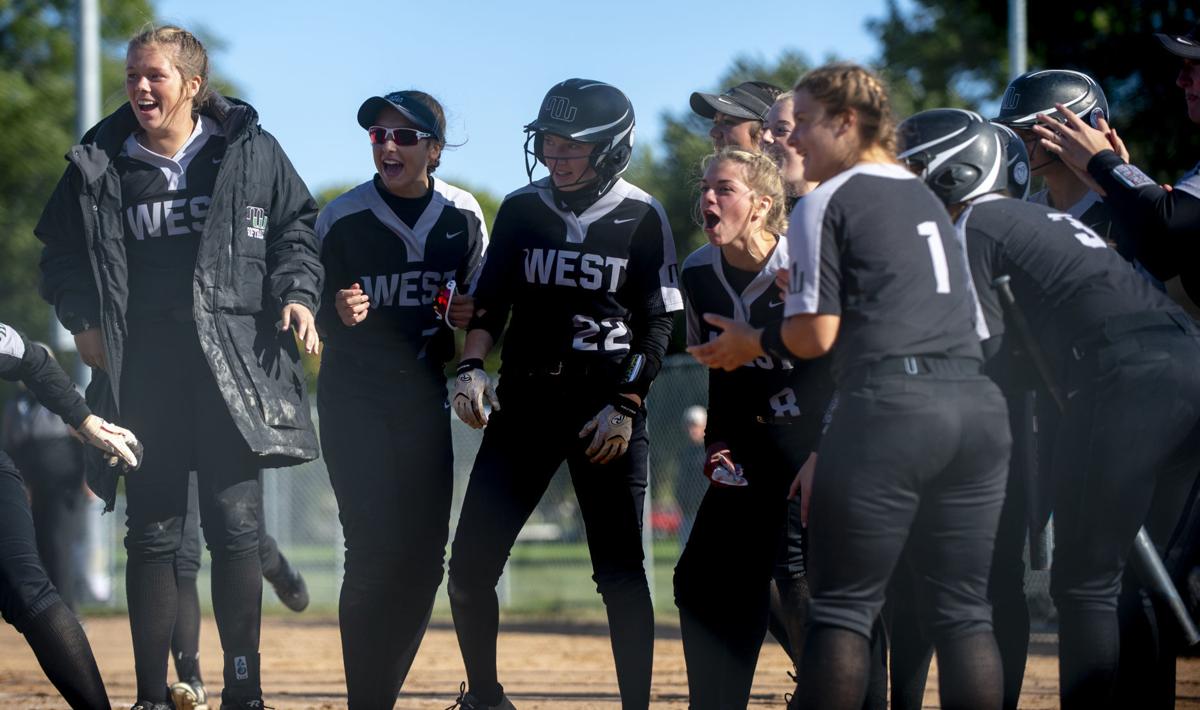 There were tears afterward.
Malcolm was up 13 runs on Fairbury in a district tournament softball final Saturday, but Fairbury rallied for the win.
The loss stung, and senior Anna Schroeder thought this was it.
"Yeah, I thought my career was over," Malcolm's top hitter said. "I was really sad because I wasn't sure that I would lace up my cleats again. There were a couple of what-ifs, but I was trying not to get my hopes up because you never know."
A somber bus ride back to school followed. But hours later, around 10 p.m. and after Cozad defeated Kearney Catholic for the C-6 district title, the Malcolm players got a text from head coach Travis Meyer.
"It was, 'Let's go to Hastings,'" Schroeder recalled.
Malcolm is getting a second chance. It had earned one of two wild cards for the Class C state tournament, which starts Wednesday.
Schroeder admitted it was hard to fall asleep after receiving the good news, and it capped a roller coaster of a day for the Clippers.
They opened the day with a much-needed win against Milford in an elimination game. They got out to a big lead against Fairbury, only to see the top-ranked Jeffs storm back. There was an end-of-the-season tone to the postgame team meeting. And then there was the waiting and waiting for the final wild-card point standings to be released.
"It was one of the most emotionally destructive days I've had in a while," Meyer said.
Millard West experienced a similar range of emotions on Saturday.
You have free articles remaining.
The Wildcats, seeking a 12th straight trip to state, had a chance to get Class A's lone wild card entering the day, but nothing was certain. So they set their sights on winning three games. The Cats won the first two, but lost to Lincoln North Star on a walk-off hit in the A-6 final.
But coach Don Brummer knew the No. 8 Wildcats had a chance to get the wild card, so he held off on turning the postgame team meeting into a goodbye speech.
"It's hard to wait to see how it turns out," Brummer said. "We thought that we got the 'if' game (against North Star), that was probably going to be enough, but you just never know. You don't really know until it's official."
Millard West (20-11) got the wild card, edging North Platte for the final spot. The Wildcats, who lost their top two pitchers to ankle injuries for a stretch of the season, had fought all season for a chance to get to state, and Brummer wasn't surprised to see his team fighting Saturday.
"It felt so great for the kids because this group, it's probably not the most talented I've had but I will tell you the heart is the size of probably Montana," Brummer said. "They work so hard, they never quit and we never had any drama. I was so happy for them, especially the seniors. We had a streak going. ... They didn't want to be that team that didn't get us there."
In many instances, a team will go into a district game knowing it either needs to win out to reach state, or knowing it can afford a loss and grab a wild card.
And the teams that fall in between? It can make for some anxious moments. A lot of anxious moments.
Meyer said he stayed up until 1 a.m. Thursday night, going through all the wild-card scenarios for the No. 5 Clippers (20-10). On Saturday, the Malcolm softball family kept tabs on several games that were bound to factor into the points, including Hastings and Blair, Wahoo and Tekamah-Herman and Kearney Catholic and Cozad.
When Cozad rallied to beat Kearney Catholic in the C-6 final, Meyer thought the Clippers were staying home this week. But he soon got word that there was still hope.
A young Malcolm team -- led by seniors Schroeder, Taylor Glause and Hailey Wessel -- was rewarded for its tough schedule.
"It means a ton," Meyer said of the Clippers' third state berth in four years. "This year, unlike the previous couple of years, we're very young, so when the season first started the senior leadership, they did a great job taking those young kids and making them feel welcomed and pushing them. They worked extremely hard and this season being a roller coaster."
Monday is great day for softball coaches and players. If you're meeting for practice, it means you're one of 24 teams going to Hastings, and Schroeder can't wait to go to practice.
"It's just one of those things that's not going to last forever so you just want to hold on to it as long as you can," Schroeder said. "I can't wait to go to wait to go to war with this group of girls that you call your best friends for one last time."