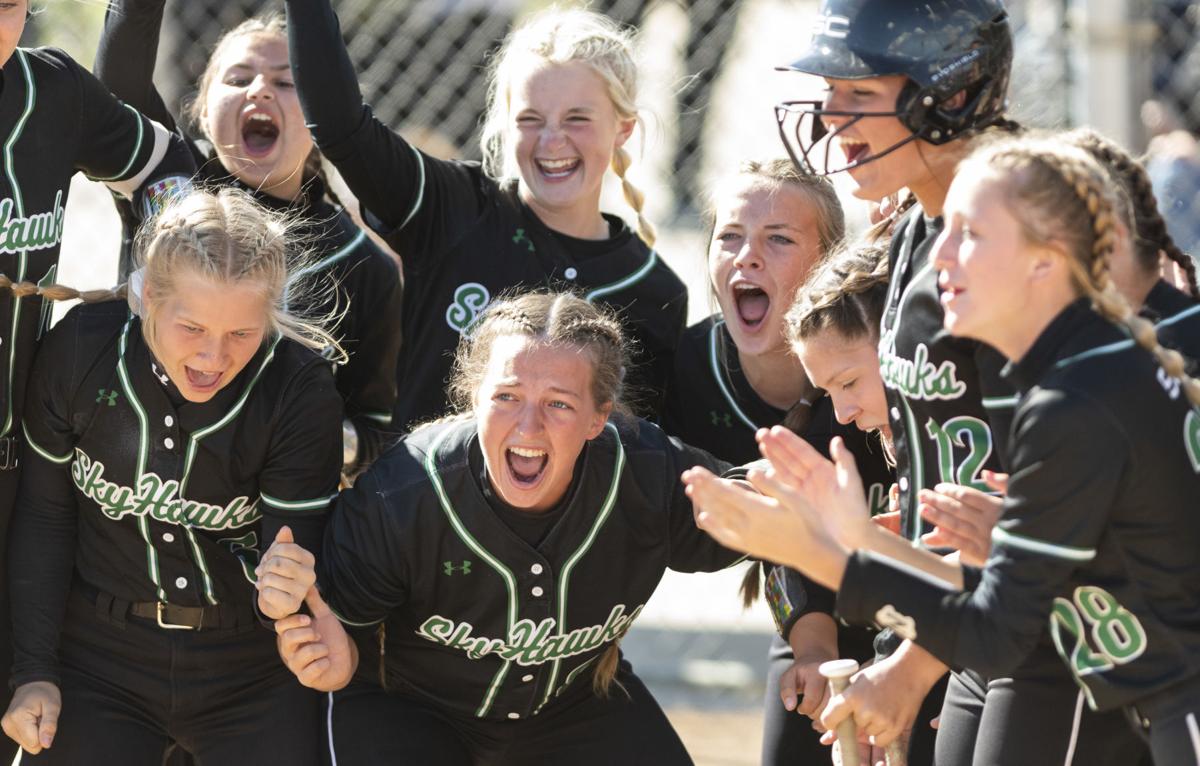 After an exciting three days at the state softball tournament, and the crowing of three state champions, it's time to put a wrap on 2021.
1. Lincoln Southwest (40-6) | 2
2. Lincoln East (35-10) | 3
4. Papillion-La Vista (22-12) | 5
5. Millard North (23-10) | 7
6. Millard South (23-12) | 6
8. Omaha Marian (24-7) | 4
9. Millard West (17-13) | 8
10. Papillion-La Vista South (14-18) | -
Walk it off: Lincoln Southwest started the season rated No. 1, started 1-2, and then found its groove. Seventeen wins in 18 games, a HAC Tournament title and a unforgettable rally against Lincoln Pius X in districts had the Silver Hawks riding a ton of momentum going to Hastings, and it carried through three days at state. Millard North played Southwest closer than anyone at state and moves up two spots. Norfolk's two wins over Omaha Marian in district play jumps the Panthers to seventh.
1. Omaha Skutt (33-0) | 1
Walk it off: Omaha Skutt made history by becoming the first Class B team to finish a season unbeaten. The SkyHawks left no doubt in Hastings, outscoring teams 46-12 in four games. Omaha Skutt, Hastings and Northwest will return a lot of talent in 2022, but expect Class B to be much more wide open next fall.
1. Bishop Neumann (34-2) | 1
4. Guardian Angels CC (24-9) | 5
5. Hastings SC (29-9) | 3
6. Kearney Catholic (30-8) | 7
Walk it off: Bishop Neumann never left its perch at No. 1 this season, and the Cavaliers showed why at the state tournament, winning four games behind pitching, big defensive plays and timely hitting. GACC was one of three teams left standing at state, but Malcolm gets the edge at No. 3 because the Clippers defeated Bishop Neumann late in the regular season and Yutan/Mead in the state opening round. Kearney Catholic beat St. Cecilia at state, but the Hawkettes get the edge here for a 3-1 season series edge over the Stars. All eight state-qualifying teams return a lot of players next year, so expect the usual suspects when the 2022 preseason ratings roll out.