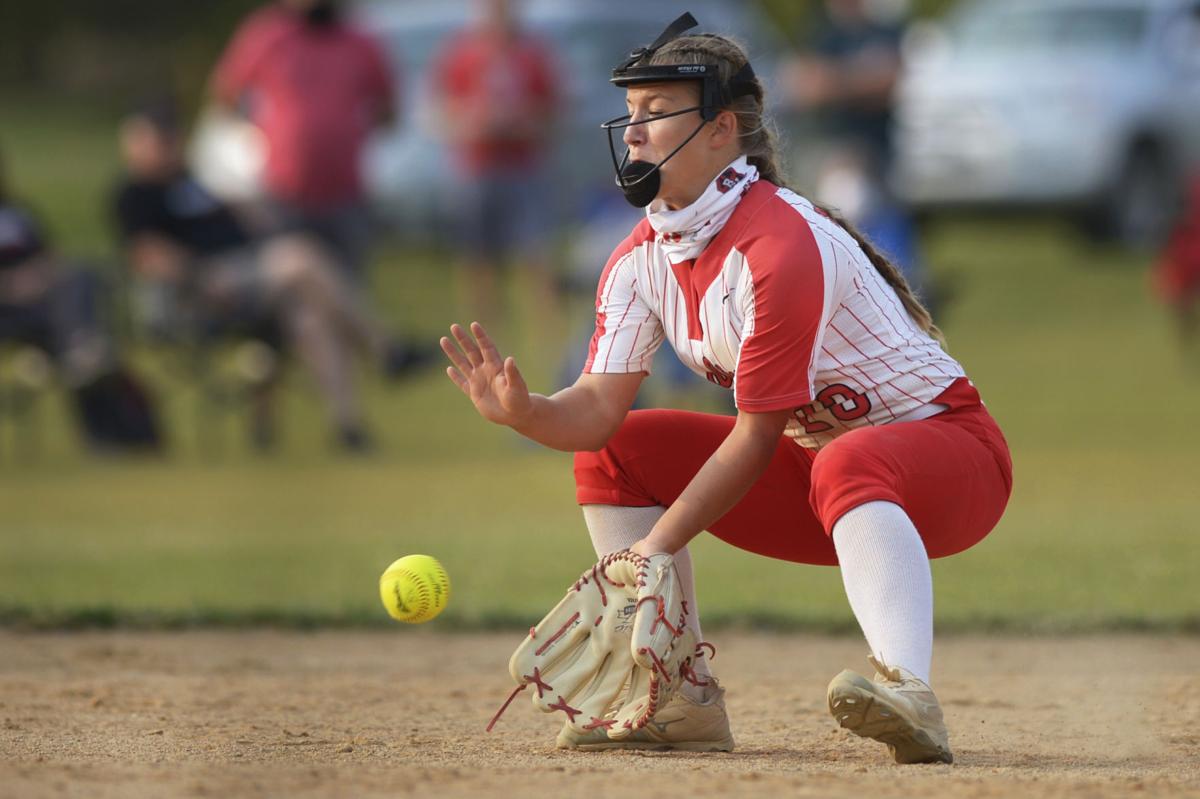 Three weeks in and many of the state's top teams are starting to establish themselves.
(Records through Tuesday)
3. Lincoln Southwest (12-4); 4
4. Millard North (10-6); 5
5. Lincoln East (13-3); 6
7. Millard South (9-2); 8
8. Elkhorn South (8-6); -
9. Papillion-La Vista (6-6); 7
Contenders: Fremont, North Platte, Papillion-La Vista South.
Comments: Omaha Marian and Gretna have been the most consistent teams in Class A, so it's no surprise they are Nos. 1 and 2. Lincoln Southwest avenged an earlier loss to Millard West and moves to third. Lincoln East is riding an 11-game winning streak, doing so with an offense that has scored 10 or more runs nine times. Norfolk and Fremont have met three times in the past week with Norfolk winning two, so the Panthers move in and ahead of the Tigers, who are just on the outside.
Key games: Thursday-Monday—Metro Conference Tournament. Tuesday—Millard West at Gretna.
Contenders: Adams Central, Aurora, Gering, Omaha Gross, Scottsbluff, Waverly.
Comments: Omaha Skutt tightens its grip on the top spot after winning the Papillion-La Vista South invite. The SkyHawks now own wins against the top three teams in Class A. Wahoo jumps three spots after beating Bennington on a walk-off hit Tuesday. The Warriors' lone loss is to Beatrice. Seward reenters after a 3-0 win over Norris, and the Bluejays' season-opening win against Waverly was factored in. Saturday's EMC Tournament has a chance to really shake up next week's ratings. It's wide open.
Key games: Thursday—Norris at Omaha Skutt, Bennington at Elkhorn, Beatrice at Seward. Tuesday—Aurora at Northwest. Saturday—EMC Tournament (Bennington, Norris, Blair, Elkhorn, Waverly). Tuesday—Waverly at Bennington, Elkhorn at Blair, Malcolm at Seward.
1. Bishop Neumann (14-1); 1
5. Guardian Angels CC (9-3); 4
6. Kearney Catholic (10-2); 5
Contenders: Central City, Fairbury, Highway 91, Ponca.
Comments: Yutan/Mead handed Bishop Neumann its first loss of the season, but recent wins against Hastings SC and GACC (twice) keep the Cavaliers at the top. Yutan/Mead leaps to third following the 5-2 victory against Neumann. Leading the Patriot surge are juniors Shaylynn Campbell (6-1, 0.88 ERA entering the week) and Kaiti Hansen (.682 batting average). Class C has talented teams at or near the top — squads that have and can hold their own against strong Class B teams.
Key games: Saturday—Falls City Invite (Auburn, Freeman). Tuesday—Malcolm at Seward.