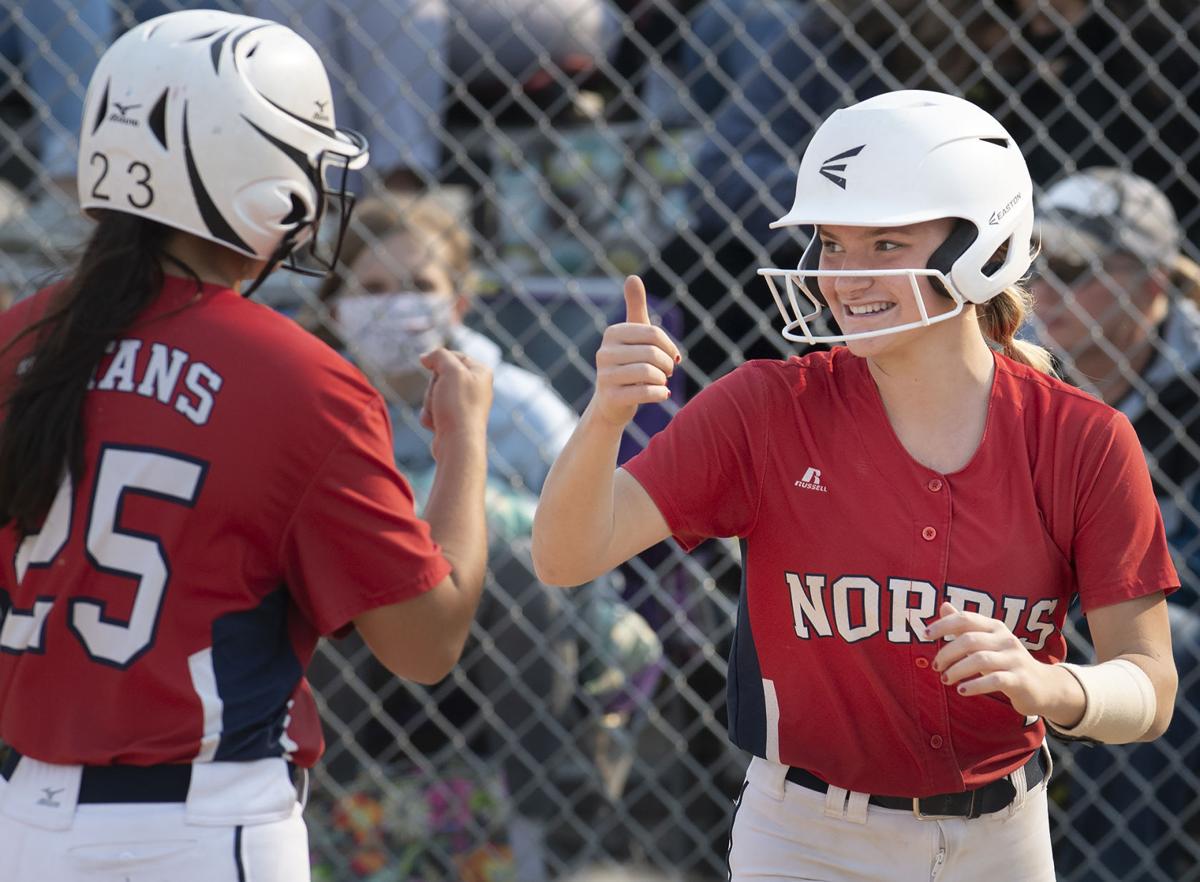 There's a new No. 1 team in Class A, and a potential No. 1 vs. No. 2 matchup brewing in Class B. Here's where the state's best teams stand:
(Records through Tuesday)
2. Omaha Marian (12-2); 1
3. Lincoln Southwest (16-4); 3
4. Lincoln East (16-3); 5
5. Millard North (12-7); 4
6. Millard South (11-3); 7
7. Papillion-La Vista (9-7); 9
9. Elkhorn South (9-7); 8
Contenders: Fremont, North Platte, Omaha Burke, Papillion-La Vista South.
Comments: Gretna's run to the Metro Tournament crown, coupled with Marian's 1-0 semifinal loss to Papillion-La Vista, leads to a swap at the top. The Dragons, who have yet to lose against Class A competition, have a tough stretch coming up with the Papio invite and games against Millard South and Hastings. Lincoln East has won 14 straight, but Thursday's game against Millard West will mark the Spartans' first game against a rated foe in that stretch. The Papio invite has six rated teams in it, so we could see a more clear pecking order soon … or maybe not.
Key games: Thursday—Omaha Marian at Papillion-La Vista, Gretna at Millard South, Millard West at Lincoln East, Elkhorn South at Papillion-La Vista South. Friday-Saturday—Omaha Westside invite (Elkhorn South, Lincoln East, Omaha Marian), Papillion-La Vista invite (Gretna, Lincoln Southwest, Millard North, Millard South, Millard West, Papillion-La Vista, Papio South). Tuesday—Millard North at Omaha Marian, Lincoln East at Norfolk.
Contenders: Gering, Nebraska City, Omaha Gross, Scottsbluff, Waverly.
Comments: Bennington won a tough Eastern Midlands Conference Tournament to continue its torrid start. Elkhorn and Blair split two meetings in the past week, but the Antlers get the edge with their 15-2 win in meeting No. 1. We could possibly see a No. 1 vs. No. 2 matchup this weekend in the Hastings Invitational, which also would be a rematch of last year's state final. If there's a team with the offense to challenge Skutt's pitching, it's Hastings.
Key games: Thursday—Elkhorn at Norris, Blair at Waverly. Saturday—Hastings invite (Hastings, Omaha Skutt, Norris, Seward). Columbus invite (Beatrice, Elkhorn). Monday—Norris at Waverly. Tuesday—Elkhorn South at Elkhorn, Waverly at Omaha Gross.
1. Bishop Neumann (17-1); 1
3. Guardian Angels CC (14-3); 5
6. Kearney Catholic (16-2); 6
Contenders: Falls City, Fairbury, Highway 91, Twin River.
Comments: GACC outscored its three opponents 18-2 en route to the Columbus Lakeview invite championship. Malcolm drops after a loss to unrated Fairbury, though Fairbury will be a team to watch toward the end of the season as the Lady Jeffs look to feed off a very tough schedule. A victory against Auburn moves Freeman up. The Falcons and Bulldogs will go at it again Thursday, and possibly in next week's ECNC Tournament.
Key games: Thursday—Guardian Angels CC at Arlington, Auburn at Freeman, Bishop Neumann at Fairbury, Twin River at Kearney Catholic, Northwest at Cozad. Monday—Kearney Catholic at Hastings SC. Tuesday—Freeman at Malcolm, Bishop Neumann at Seward.