The opponent that day was Tarleton State, but Addison Barnard was contending with another adversary.
Those welcome-to-college, first-game jitters were ahead in the count.
"The first at-bat, I was just shaking so bad," Barnard said of the season opener. "I'm like, 'Oh, my gosh.'"
The Wichita State freshman drew a walk in her first official plate appearance. Then Barnard settled into the game and late drove a ball over the right-field fence for her first collegiate home run. It was the start of a historic season.
The Beatrice graduate and Shocker freshman outfielder has hit a single-season school-record 20 home runs. More impressive, she's already more than halfway to the school's career record of 39. 
Heck, Barnard has been hitting home runs at such an impressive rate, they've earned their own label at Wichita State.
Call them what you will, Barnard is just happy to be helping the Shockers in her first season.
"It just feels awesome to come in and right away make an impact and help the program to get those wins," Barnard said.
Not bad for a player who thought, because of the number of veteran players returning at Wichita State, she'd have to wait another year before having an opportunity to contribute on a regular basis. Maybe she could utilize her speed as a pinch runner, Barnard thought. WSU coach Kristi Bredbenner had bigger plans for the former first-team Super-Stater.
Barnard has started all 45 games for the Shockers. She's hitting .315 and her school-record 53 RBIs rank fourth nationally. She also ranks 14th nationally in total bases. Only seven Division I players in the country have hit 20 or more home runs this season, and one of them is a Nebraskan.
No. 20 came last weekend when Barnard popped an opposite-field shot over the right-field fence. Up next for 25th-ranked Wichita State is next week's American Athletic Conference Tournament, where the Shockers are the No. 2 seed.
TOUCH. 'EM. ALL.

𝗕𝗔𝗥𝗡𝗔𝗥𝗗 𝗕𝗢𝗠𝗕 💣

Addie B's 𝟐𝟎th home run of the season is a 2-run shot that has tied this game at 3-3! pic.twitter.com/AiPkZhNDxV

— Wichita State Softball (@GoShockersSB) May 1, 2021
Peppering the outfield with home-run balls is nothing new for Barnard, who hit a then all-class career record 61 Barnard bombs at Beatrice from 2016-2019. She was one of the most dangerous hitters in the state.
Sure, there remained an adjustment period when Barnard got to Wichita State, but a key to her early success as a Shocker has been sticking to what works best.
"They don't do much with your swing," Barnard said of the WSU coaches. "They just take your swing as it is and just try to help you make it better.
"But I think a big thing for me is I was so nervous coming in as a freshman, so just relaxing up at the plate and trying not to think about everything that's going on. I just try to go up there and get on base, get a base hit and get people in and try not to overthink everything."
Barnard said she never considered herself a power hitter until she got to high school. The multi-sport standout could always rely on other attributes, including her athleticism and speed.
"I think once I got into high school I started hitting more (homers) freshman year," she said. "I was like, 'Oh, maybe I got lucky.' But then as I started playing more, I started to just hit more and I was like, 'OK, maybe I am more of a power hitter.'"
Barnard's success has garnered national attention. She recently was named a top-30 finalist for National Fastpitch Coaches Association freshman of the year. The list also includes Wayne graduate Tori Kniesche, who is pitching at South Dakota State.
"Seeing all the support from Beatrice, too, it's just awesome," said Barnard, who is one of two Nebraskans on the WSU roster, the other being Millard South grad Bailey Urban. "Just a small-town girl trying to live out her dreams and I think it's just awesome to see. I never, ever thought I would be a finalist for freshman of the year. That's just crazy."
From shutdown pitchers to game-changing hitters, meet the 2019 first-team softball Super-Staters
Super State Softball Portraits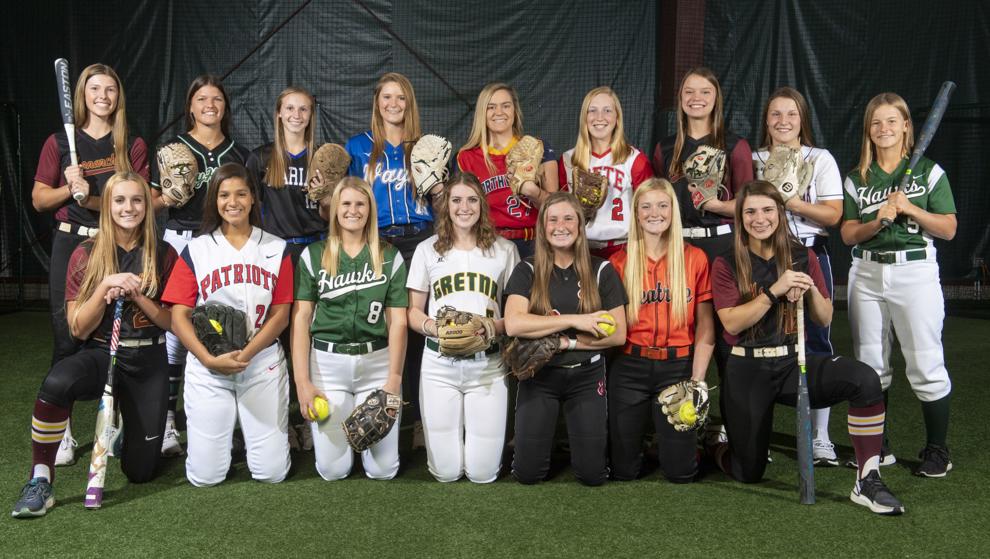 Jordyn Bahl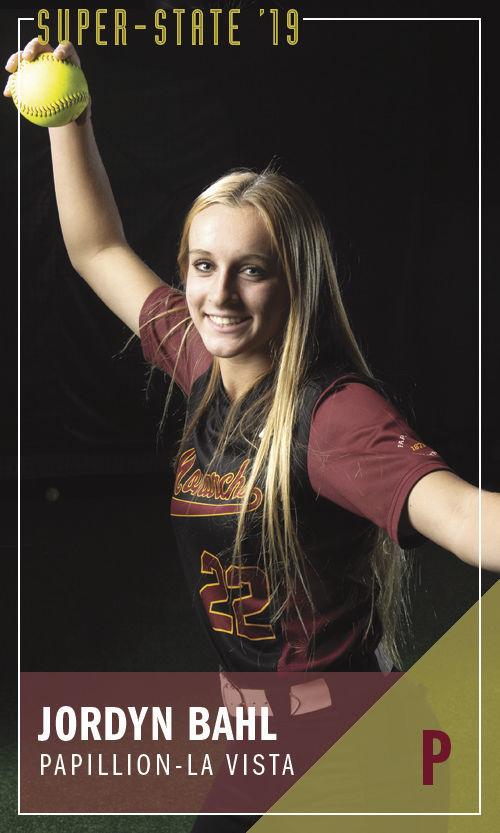 Tori Kniesche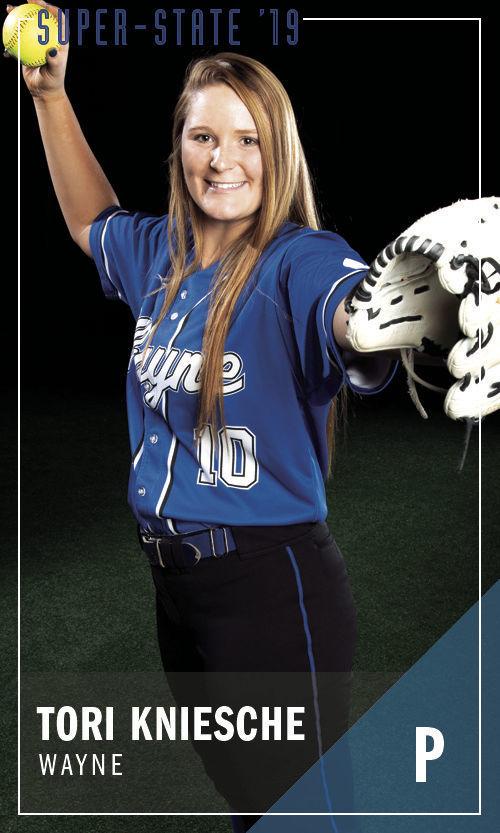 Syd Nuismer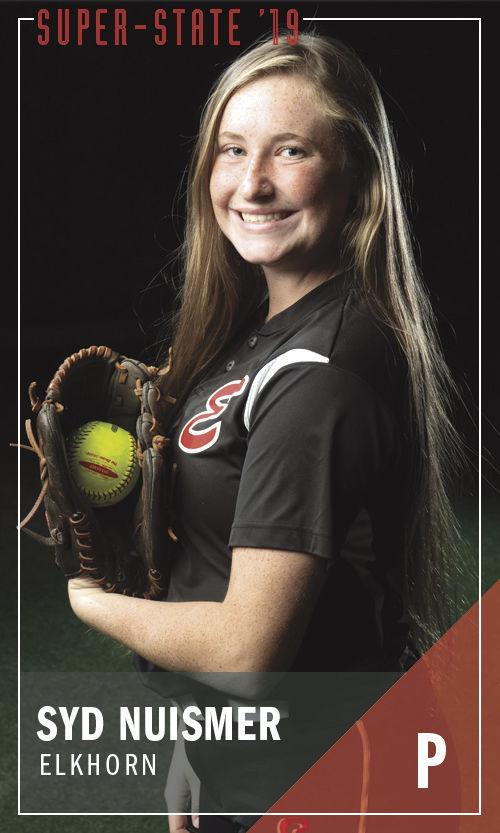 Brooke Dumont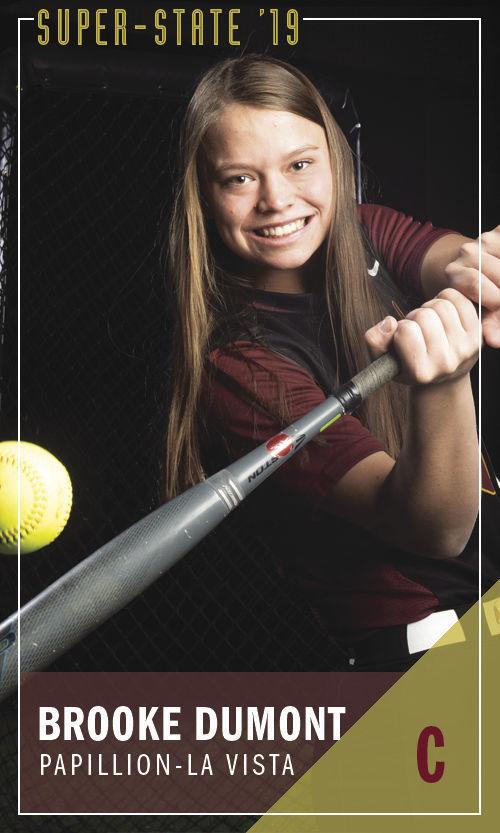 Mia Jarecki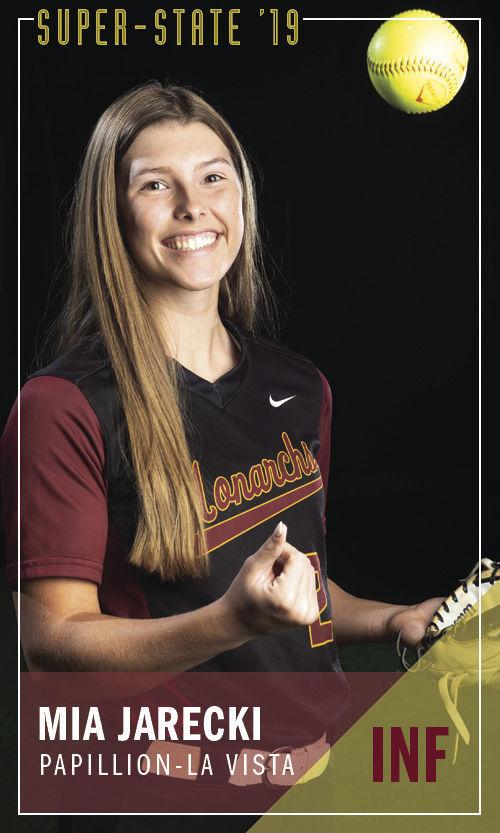 Billie Andrews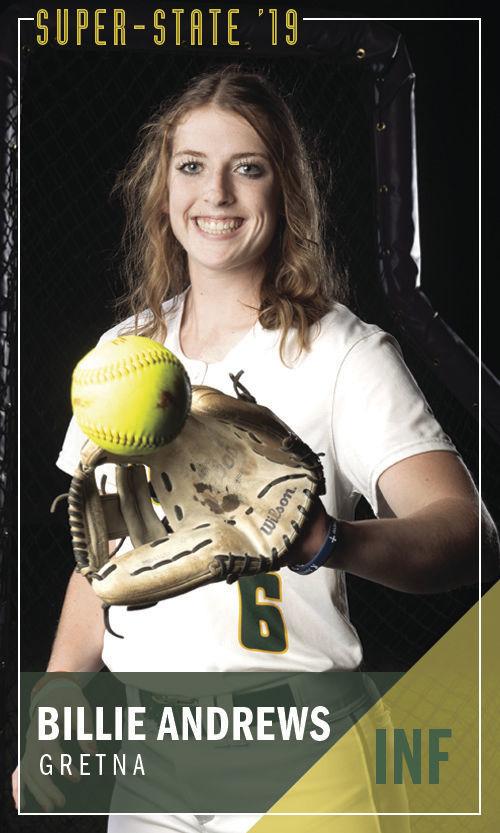 Jayme Horan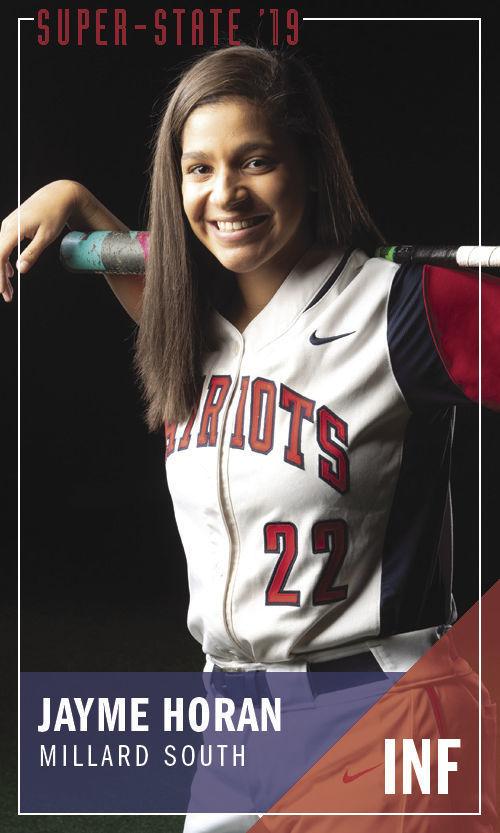 Maggie Vasa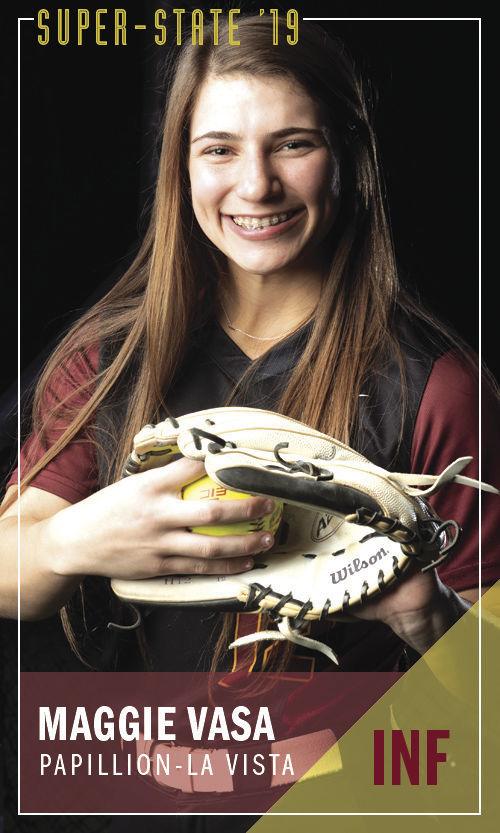 Abbie Squier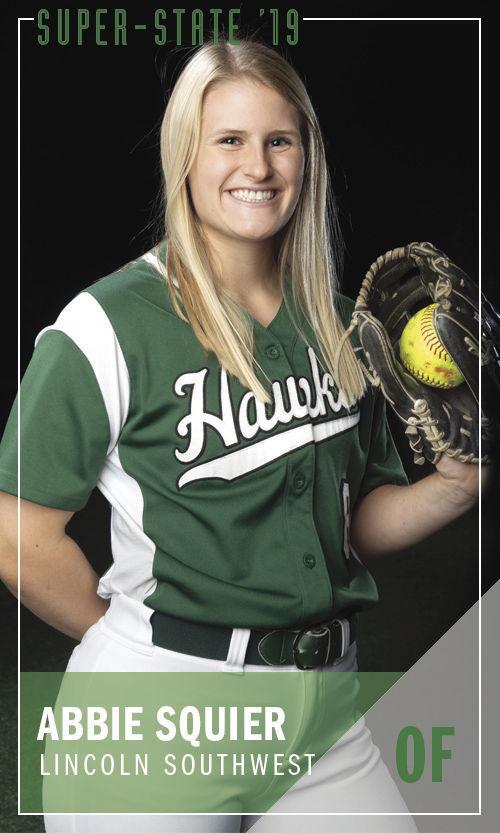 Hannah Camenzind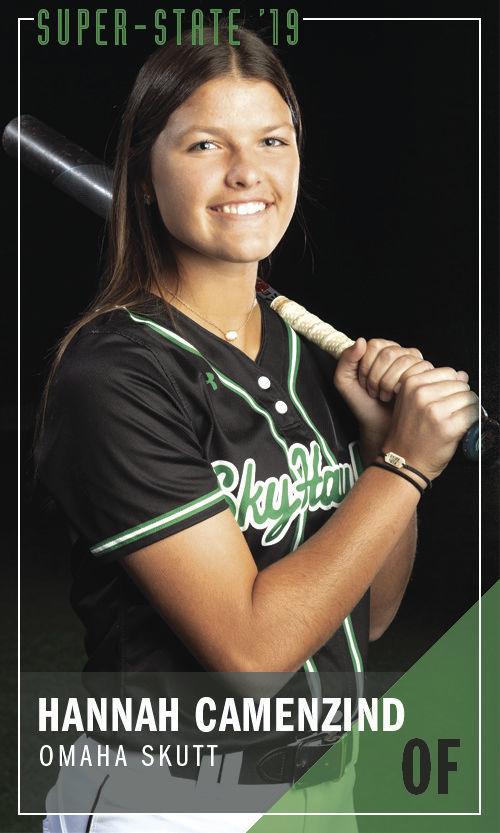 Izzy Eltze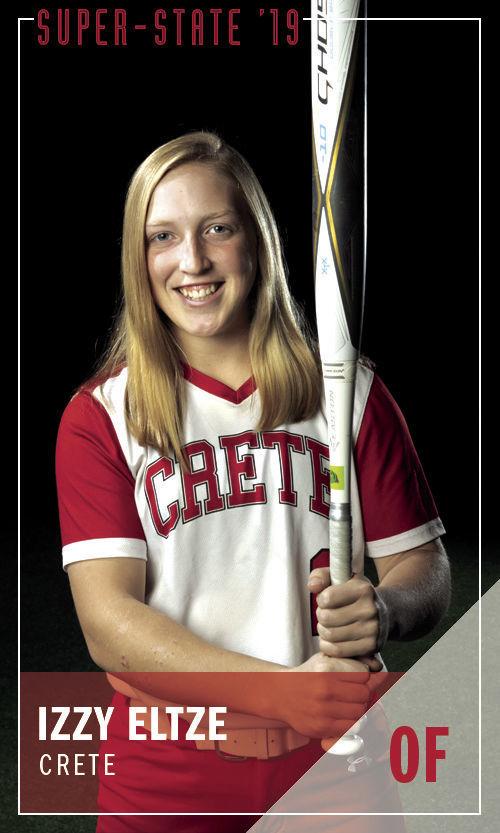 Addison Barnard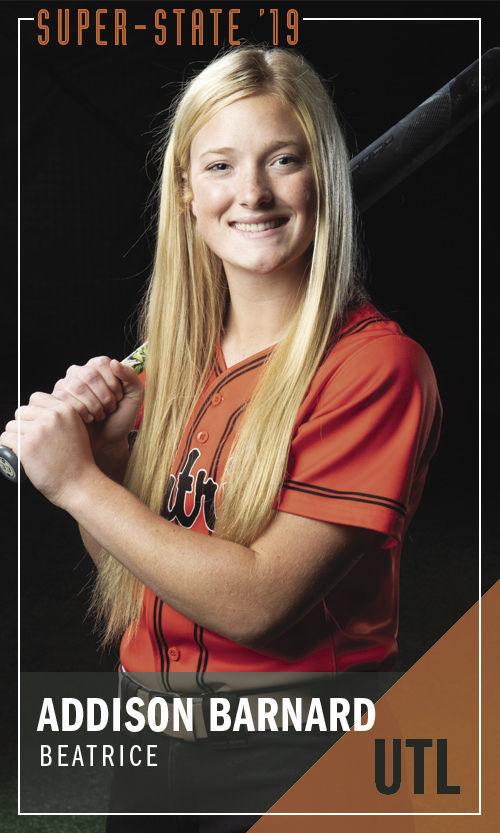 Emma Hain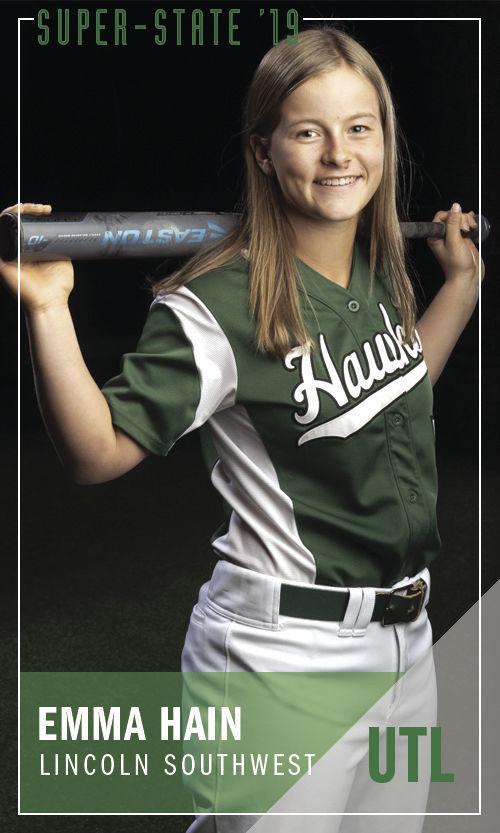 Alyssa Gappa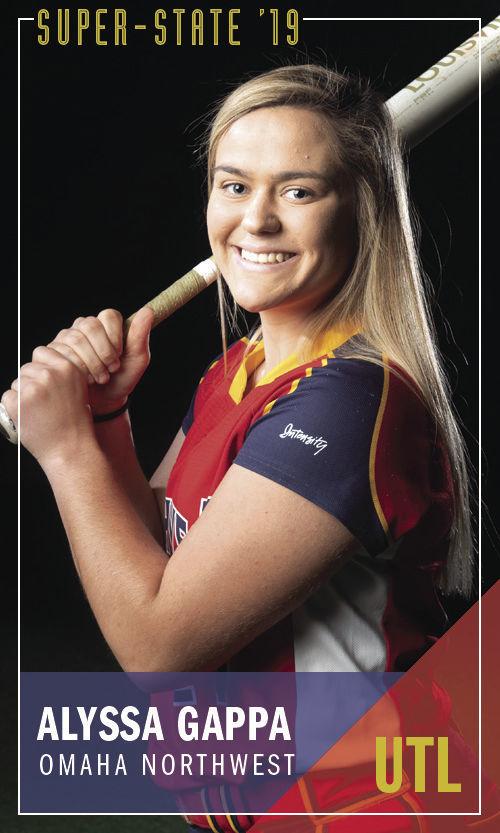 Lyndsey Roth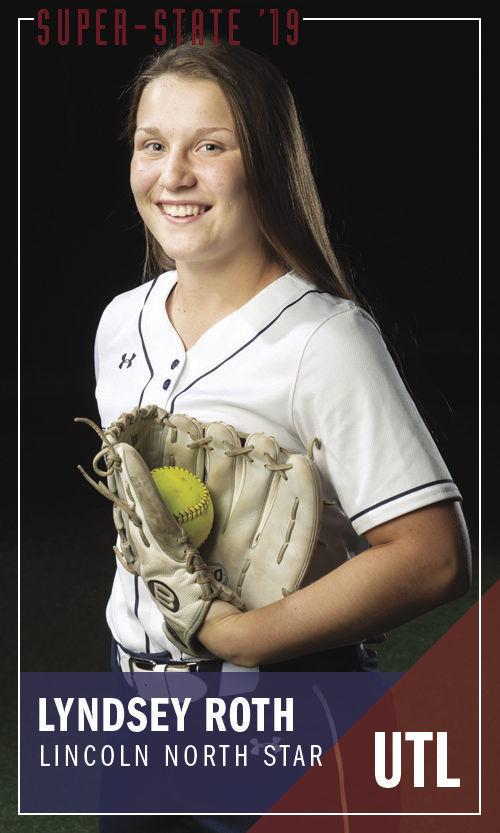 Tatum Villotta