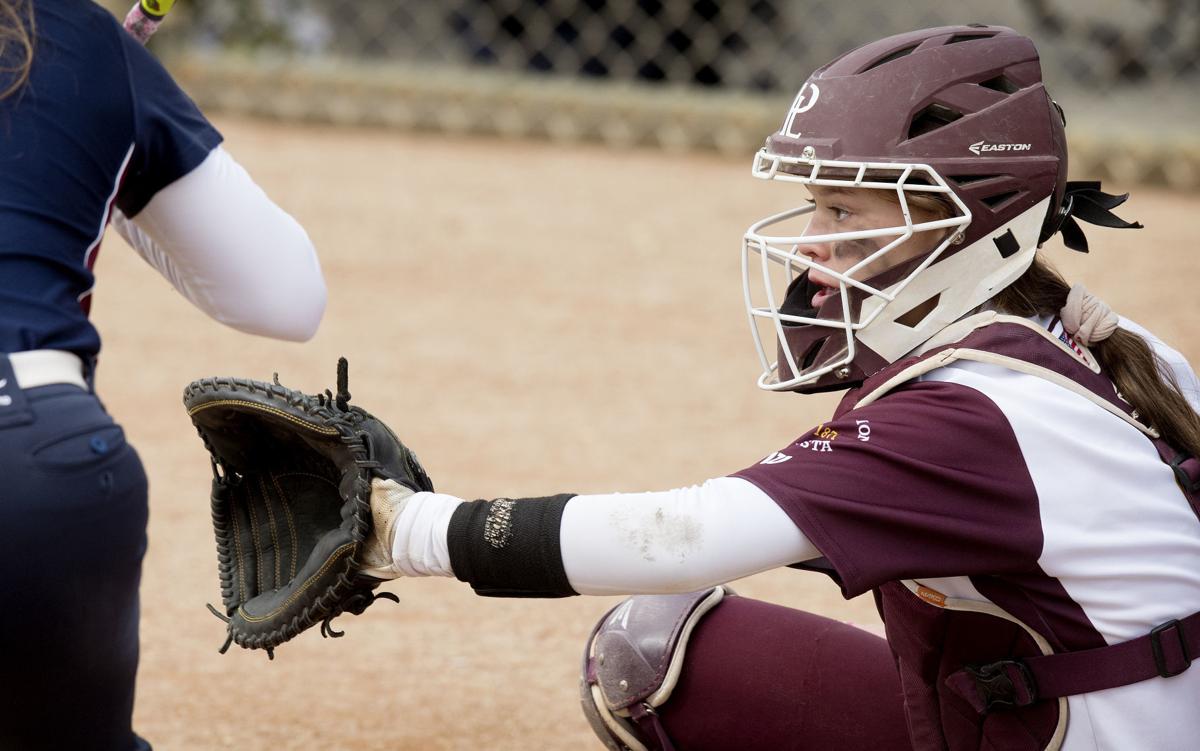 On the playing field, the space behind the plate has served as home since Brooke Dumont was 8 years old.
The Papillion-La Vista standout junior catcher has found her next home.
After visiting South Dakota State this past weekend, Dumont called SDSU coaches on Monday evening to tell them of her intentions to join the Jackrabbit softball family.
"It just felt like home when I was there," Dumont said a day after announcing her commitment. "The town (Brookings) is very supportive of all the athletics, and I think that's really cool. I just really liked it."
It was not any easy decision for Dumont, who had offers from the state's three Division I programs — Nebraska, Creighton and Omaha.
"It was really hard because I'm really family-oriented and it was hard to go out-of-state because Creighton and Nebraska are both in-state, but when I was (at South Dakota State), it just felt like the place I wanted to be.
"It was my home away from home."
The Jackrabbits will be getting one of the state's top softball recruits. Dumont said she was drawn to the personal nature of the SDSU coaches. The staff includes former Husker Kiki Stokes.
You have free articles remaining.
"She's just really personable and super-outgoing and energetic," Dumont said. "I love her energy."
Dumont has been a mainstay behind the plate for Papillion-La Vista for three seasons, helping lead the Monarchs to Class A state titles as a freshman and as a junior.
The three-time first-team Super-Stater hit .487 with 10 doubles, seven homers and 34 RBIs this past season. She drew a career-high 28 walks and had a .602 on-base percentage.
As a sophomore, Dumont flirted with the Class A single-season record for batting average, hitting above .700 for most of the season. She finished hitting .602 with 48 RBIs.
Besides an impact bat, Dumont also shines defensively. She has committed only two errors in three years and is a natural leader at catcher.
Dumont was receiving college interest before her freshman year in high school. A new recruiting rule, which went into effect in the spring of 2018, prevented schools from contacting prospects before Sept. 1 of their junior years in high school. Dumont's recruiting picked up again after Sept. 1 of this year.
Dumont said she liked the break from recruiting.
"It was kind of nice because it made me not have to worry about where I was going to pick to go to college when I was in eighth grade, because a lot can change between eighth grade and your senior year," she said. "Honestly, I think I benefited from it, making a better choice than I would have in eighth grade."