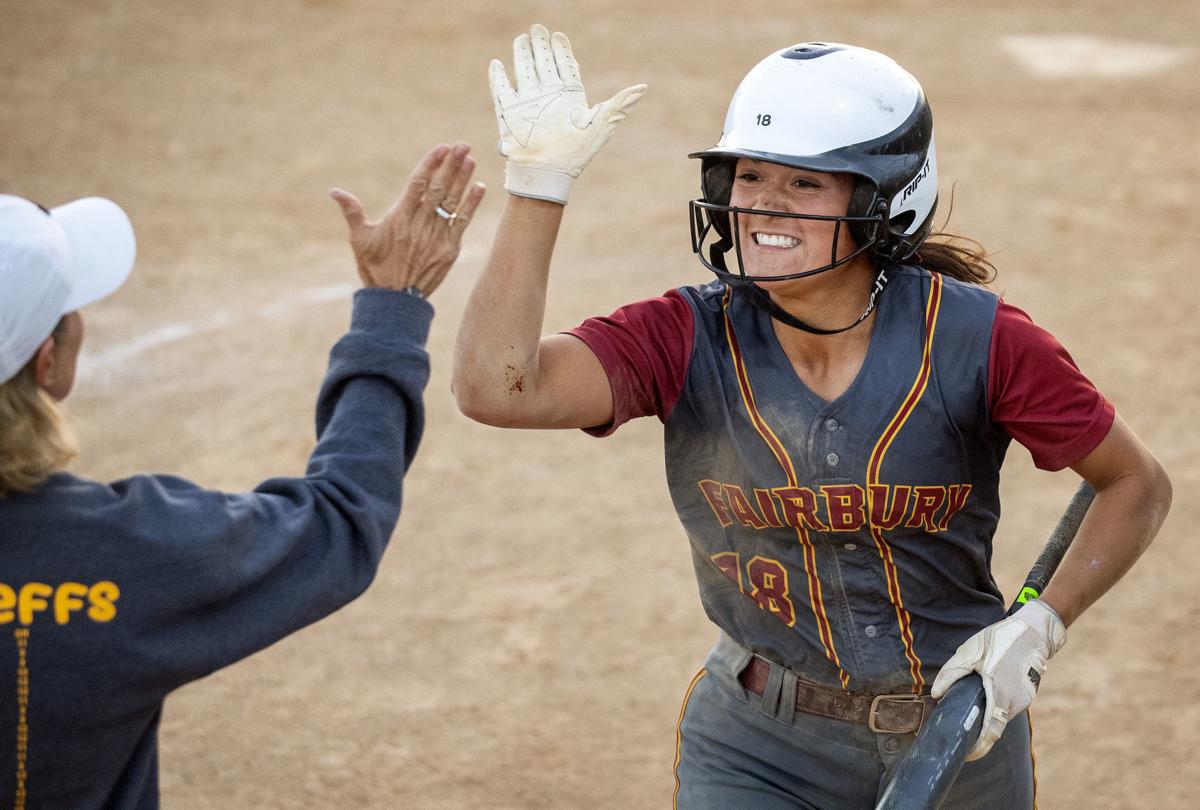 It was quite an October for Jaelle Johnson.
The standout shortstop capped her prep career by helping lead Fairbury to the school's first state softball championship on Oct. 18.
Less than two weeks later, Johnson decided on where softball would take her next, announcing her commitment to Division I Omaha.
"There's nothing that can come close to this," Johnson said of the eventful month.
Johnson visited Omaha a week after the state tournament and then took a visit to Division II Washburn (Kansas).
"It was really tough, actually," said Johnson, who also was looking at Northwest Missouri State and Pittsburg State. "I had to weigh out everything. I went to Washburn and then on the way back from Topeka, my mom and I talked a lot, and I got my coaches' advice.
You have free articles remaining.
"DI has always been a dream of mine and (Omaha has) a lot of opportunities."
Johnson said her brother goes to Omaha and she likes the idea of playing close to home so family and friends can come to games. She also developed a strong relationship with the Mavericks' staff.
"I really clicked with the coaches," Johnson said. "Coach (Amanda) Eberhart is awesome and so is (assistant) Tatum (Edwards)."
Johnson was named co-honorary captain of the Class C all-state team after hitting .500 with eight homers and 53 RBIs.
She displayed her clutch bat in the Class C state final against Guardian Angels Central Catholic. GACC intentionally walked Johnson numerous times in the finals. When the Bluejays did pitch to Johnson, she belted a key home run in the Jeffs' 6-5 victory.
Growing up in a small town didn't stop Johnson from seeking out big goals in softball.
"It means a lot," she said. "The state championship meant so much and then on top of that for the younger kids going to Fairbury, they see what they can do."