The standout outfielder originally wanted to select a school away from home. Then she took a visit to a nearby campus. 
Welcome to 2020. If you're a sports fanatic, you'll want to keep this page bookmarked. Here's a look at the big events coming this year.
Mike Roth has been named head softball coach at Lincoln North Star, the school announced Friday.
Five first-team Super-Staters and five second-team Super-Staters were among the players selected for next summer's Nebraska Coaches Associatio…
After 12 seasons, Norris softball coach Dave Carpenter is stepping down as Norris' softball coach to spend more time with family.
Meet the All-City softball team from the Journal Star. 
For Mia Jarecki, her recent college commitment gave her the best of two worlds.
Wednesday was a big day for high schools and colleges, with players from multiple sports across the state signing with Division I, Division II…
After visiting South Dakota State this past weekend, Papio's Brooke Dumont called SDSU coaches on Monday evening to tell them of her intention…
The state high school softball tournament will continue to be in Hastings.
It was quite an October for Jaelle Johnson.
Meet the 2019 first-team softball Super-Staters, which includes seven juniors. Check out the full list of selections. 
The Journal Star's Super-State and all-state lists from a memorable high school softball season.
Jordyn Bahl did a little bit of everything growing up.
How well did Alyssa Gappa's recent visit to Creighton go?
A look at the top prep performances from the past week.
It's never too late to have a parade.
On Monday, Rylan Ewoldt announced her commitment to play softball for the Division I Broncos of Boise State. She also considered South Dakota …
Clark Grell gives his final prep softball ratings of the 2019 season following the state tournament last week.
HASTINGS — Sometimes it's hard to find the words to describe how a player performs on the big stage.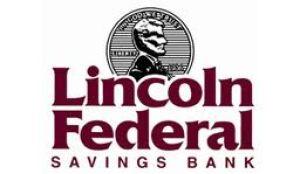 Lincoln Federal Savings Bank

Tabitha Health Care Services
Last week was quite an experience for Seward's Grace Hamling.
HASTINGS -- Papillion-La Vista, Wayne and Fairbury wrote special stories at the state softball tournament.
HASTINGS — The pitch was down and toward the knees, and maybe not her pitch to hit.
HASTINGS — A bum shoulder kept Raven DeFrain from pitching during the final half of the season.
After being upset by the Silver Hawks last season, "we came out with a little chip on our shoulder from last year," said Grand Island's Caleb …
HASTINGS -- Papillion-La Vista won its 15th state softball championship Friday.
Three teams hoisted the state softball trophy Friday afternoon in Hastings. Journal Star photos by Francis Gardler.