Lincoln Southwest captured its third straight NSAA Cup with the release of the final points standings Wednesday.
LPS has yet to open the doors of their weight rooms, but York, Beatrice and Ashland-Greenwood are among area schools adjusting to new guidelines.
The seventh annual Journal Star Area Prep Sports Awards are here. In the coming days, we'll reveal nominees for each category.
"We're excited as coaches. They're probably more excited as players, getting back at it, even at practices."
Jordyn Bahl continues to pick up major accolades following one of the greatest high school softball seasons in state history.
Student-athletes from nearly 250 schools across the state are being honored by the Lincoln Journal Star for Academic All-State.
Carson Fischer announced Thursday she is transferring to Northern Colorado after two years with the Nebraska softball program. 
The document highlights a stepladder, three-phase approach, which includes a plan for reintroducing sports other than baseball and softball. 
Can athletes train outside? Can lifters have a spotter? The NSAA released a Q&A regarding the reopening of weight rooms.
See profiles of those winning Journal Star Academic All-State honors, as well as a listing of those earning the designation.
Like she does in the batting cages, Carly Dembowski puts in the extra time on the assignments to break slumps in the classroom.
The overarching theme? How schools, coaches and athletes approach social distance protocols in the summer will likely determine fall sports' fate.
A look at the guidelines set forth by the NSAA in regards to maintaining cautious of the coronavirus during workout sessions. 
The two sports also will serve as a test module for other sports, including NSAA-sanctioned sports in the fall.
Take a look at a group who has shown an ability to compete at a high level in several sports. Find our story on athlete of the year, Tyson Gor…
Take a look at this group of standouts who seldom have an "offseason," producing at a high level in several areas. Check out our stories on co…
Papillion-La Vista softball coach Todd Petersen is the Journal Star's 2020 high school girls coach of the year.
Papillion-La Vista's Todd Petersen is the Journal Star's 2020 girls coach of the year. Here's a look at some other notable coaching performaces:
Crete announced Wednesday the hiring of Barry Mosely as its next softball coach.
A look at student-athletes from around the state who have signed to Division I, Division II, Division III and NAIA schools.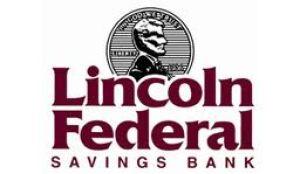 Lincoln Federal Savings Bank

Tabitha Health Care Services
Shawn Carr generated interest in softball from the ground level in the community. Then his teams showed results on the field over an impressive run.
The 2020 Nebraska High School Hall of Fame class will be inducted Oct. 4 at Lincoln East High School. 
The likelihood of a spring high school sports season occurring this year took another hit Wednesday.
Toni Closner has been named the head softball coach at Lincoln Southeast, the school announced Tuesday.
The Nebraska Capitol Conference is adding three more schools.
Check out a comprehensive collection of student-athletes from around the state who signed letters-of-intent during this signing period.
Less than a month after first contact with Creighton, the Norris dual-threat player committed to the Bluejay softball program.