A look at the spring signees at the various collegiate levels. 
A look at highlights from Tuesday's high school sports action.
Currently, girls wrestling operates under "emerging sport" status, which does not come with an NSAA-held state event.
The Lincoln Southeast graduate takes over for Beth Singleton, who coached the Rockets for two seasons.
Happy Signing Day. Here's who signed the dotted line during the signing period. 
The Southeast outfielder, who also can play at first base, committed to North Dakota on Wednesday.
First-team Super-Staters Emma Hain (Lincoln Southwest), Abby Russell (Omaha Marian) and Lyndsey Roth (Lincoln North Star) highlight the select…
Kaelan Schultz always had a clear vision of herself playing at South Dakota State.
Morgan Adams couldn't have been more comfortable on a recent unofficial visit to the FIU campus, and last week committed to play softball there.
From the football field to the golf course — with stops at the softball diamond, cross country course and tennis and volleyball courts — here'…
The process of landing with the Huskers was quick. But Smetter has long had the Huskers on her mind and in her heart.
Ava Rongisch always dreamt of playing softball at the Division I level.
Many of the state's top athletes put pen to paper Wednesday, sealing their college plans.
"It's kind of crazy to see all my fellow seniors sign," said Mia Jarecki, a three-time first-team Super-State infielder. "You could tell we wa…
Lincoln North Star senior Lyndsey Roth and Crete senior Leah Jurgens each announced their pledges to the Lopers on Saturday.
Meylan made her 12-year-old self proud over the weekend, committing to Washington, one of the nation's top softball programs.
James has company in those Papio record books and within the conversation of greatest softball player in state history in Jordyn Bahl.
The Journal Star's Super-State and all-state lists from a memorable high school softball season.
High school softball played through a pandemic. Meet the 2020 first-team softball Super-Staters. 
Taylor Sedlacek wanted to play shortstop like Addison Barnard and Bailey Urban. Now she'll have the two former Super-Staters as teammates.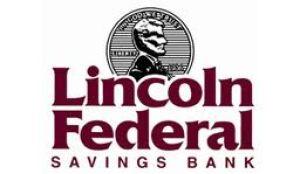 Lincoln Federal Savings Bank

Tabitha Health Care Services
A look at some notable performances from around the state.
Make no mistake, the state softball tournament is great as it is. But why not include TV? Sure, it's a challenge. Here are some ideas. 
Papillion-La Vista made history with a second consecutive 36-0 season capped by a memorable state softball tournament.
Check out the final ratings for the 2020 season.
In perhaps the most poetic way to cap a dominant career, Jordyn Bahl stepped on home to plate to clinch the team's third title in four years.
The No. 1 SkyHawks were running well at Bill Smith Softball Complex this week, capping a third state championship with an 8-4 win against No. …
Top-ranked Guardian Angels Central Catholic has dug its way into the Class C state championship.