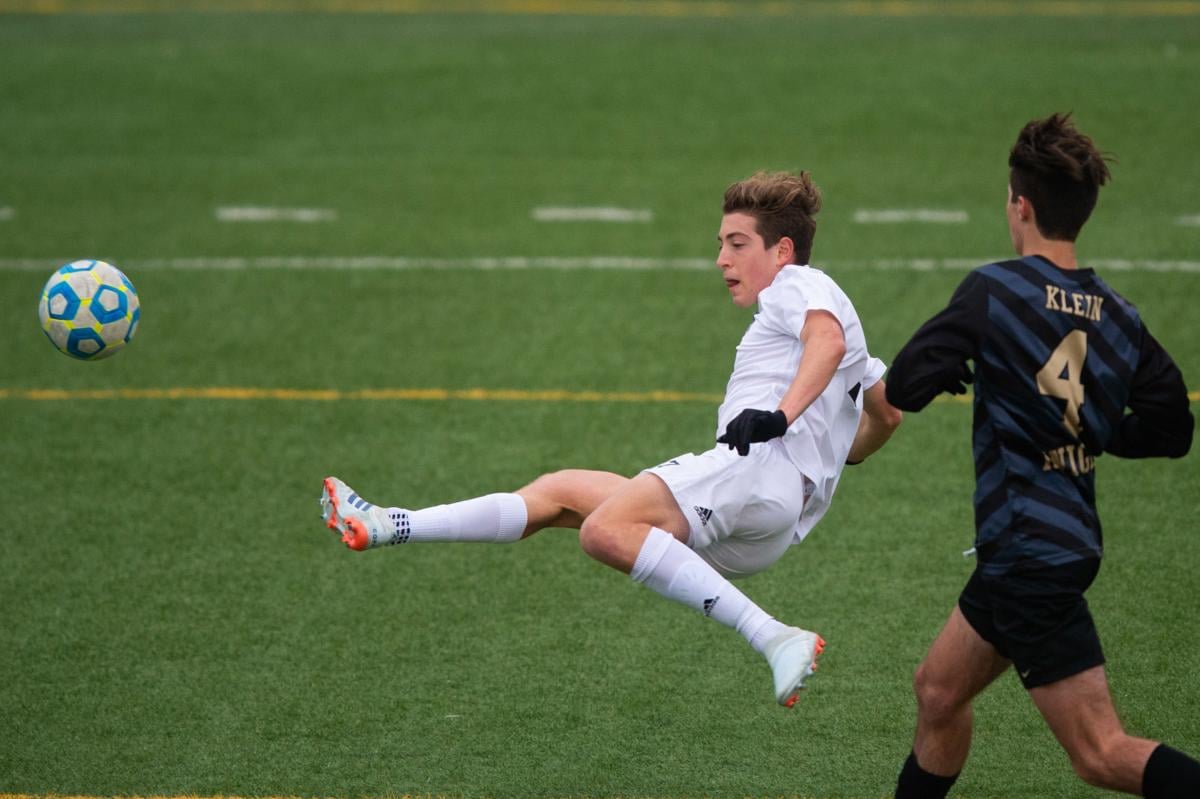 After defeating Lincoln Southeast 2-0 on Thursday night at Seacrest Field, the Class A No. 2 Lincoln Southwest boys soccer team clinched the Heartland Athletic Conference and city championships, but the Silver Hawks are still thinking bigger. 
"We have always seen those titles as building blocks and stepping stones to our long-term goal, which is to try to win the state championship," Southwest coach Derek Scheich said.
The Knights provided Lincoln Southwest with its toughest test since the Silver Hawks defeated Class B No. 1 Omaha Skutt on April 8.
"It was a grind," Scheich said. "Lincoln Southeast has an awesome program this year. That was a character win."
The Silver Hawks had their fair share of chances in the first half, with Ramzy Hamouda creating a couple of crossing opportunities from the left side. Lincoln Southeast goalkeeper Emmett Anderson steered a few shots away to keep it level.
"The first half, it was tough," Southwest senior Eli Rhodes said. "They did a really good job of scouting us. They knew every set play of ours and how we were going to move up the field."
Carter Novosad, a senior, provided the breakthrough goal for the Silver Hawks 3 minutes into the second half, tapping in a cross from Braden Lackey from just a few yards out. It was Novosad's third goal in the past three games.
Southwest thought it had earned a penalty with 20 minutes left when Rhodes dribbled his way past a few defenders and was ultimately pushed off the ball without a foul. Southeast tried to counterattack quickly before the Silver Hawk defense cleared it away.
Rhodes capped off the scoring in the final 4 minutes. He slipped a 25-yard free kick from the left side of the penalty area inside the near post to finish the game off.
"I am just ecstatic," Rhodes said. "My goalie tried to tell me to go into the corner to try and waste (time), and I just said I was going to put it on frame and see what happens."
Lincoln Southwest finishes off its season Monday with a game against Norfolk at Speedway Village at 5 p.m. That will be its final tuneup before districts.
"We just need to keep working hard," Rhodes said. "We need to stay focused every day in practice and go as hard as we can, because in those games at districts and state, anything can happen."
Lincoln Southeast will play its final game next Wednesday against Lincoln North Star at Seacrest Field.