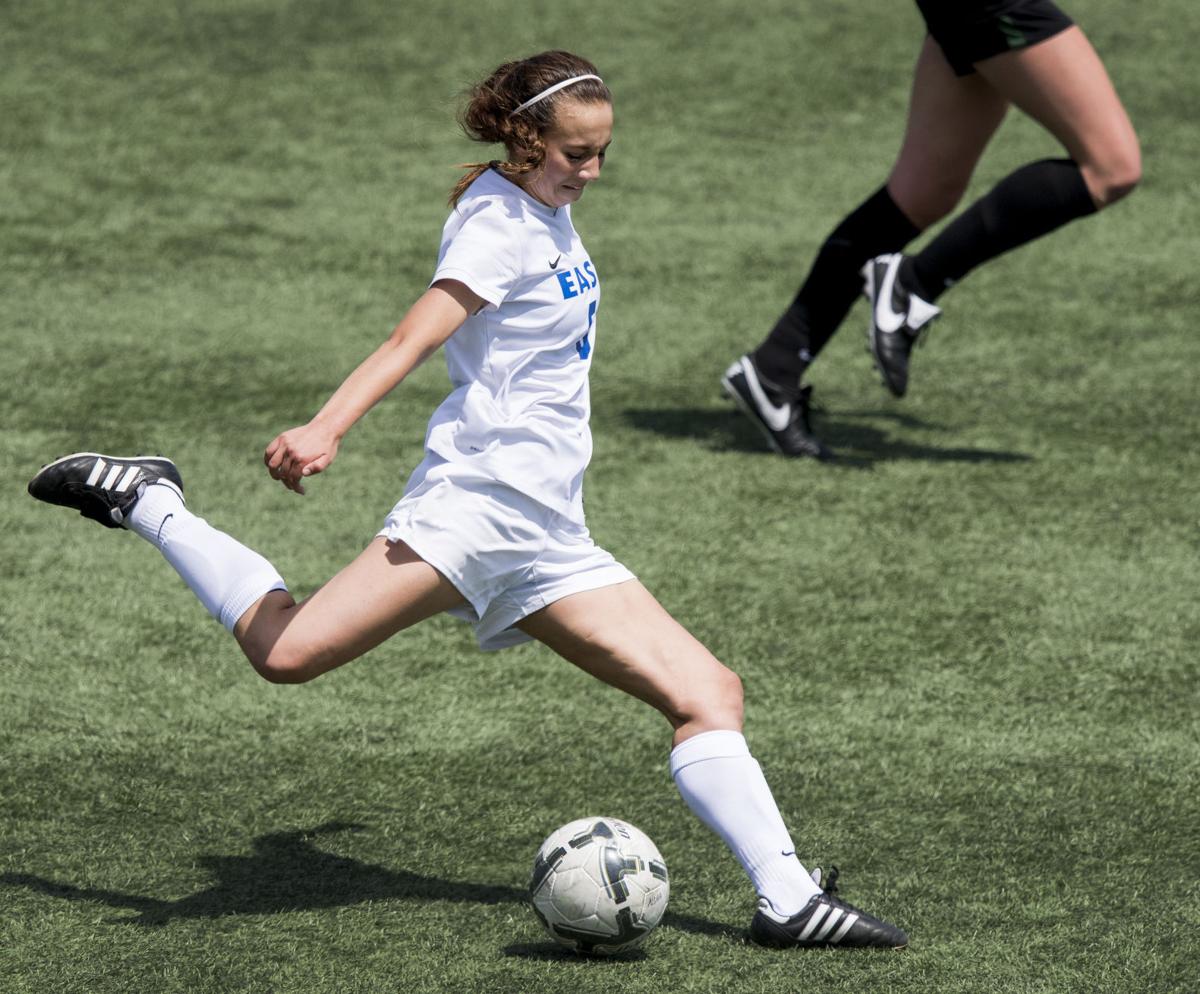 Coach information, a look back at last season (no, 2019 is not a typo) and an outlook for each city girls soccer team. Here we go.
East
Coach: Emily Mathews (second year).
2019: 14-4 (state semifinalist).
Outlook: Mathews took over for longtime head coach Chuck Morgan prior to the canceled 2020 season. East is led by two Nebraska soccer recruits in senior forward Briley Hill (16 goals in 2019) and senior midfielder Haley Peterson.
Lincoln High
Coach: Shelly Fargo (fourth year).
Outlook: If the Links can score some goals, they have a goalkeeper (senior Mackenzie Smith) who can help them win several matches.
Lincoln Lutheran/Raymond Central
Coach: Dave Gosselin (14th year).
2019: 11-3 (district finalist).
Outlook: Seniors Addi Ernstmeyer and Lauren Stull lead a group of six returning starters who will be joined by seven skilled and athletic sophomores, Gosselin says.
North Star
Coach: Edward Meitzen (second year).
Outlook: Meitzen takes over for Rusty Moreno. Meitzen played at Lincoln Southeast and Doane, and has small-college coaching experience. The Gators are led by returning all-city players Taylor Cumblidge and Katelyn Jones.
Northeast
Coach: Jose Hidalgo (third year).
Outlook: Seniors Riley Wrhel, Maddie Berndt and Hannah Beach are all planning to play college soccer.
Pius X
Coach: Steve Andersen (15th year).
2019: 8-7 (district finalist).
Outlook: Pius X has a couple of good defenders to build around in seniors Cassidy Kobza and Sydney Schnase, and junior Abby Vacek is the Thunderbolts' goal scorer.
Southeast
Coach: Liz Sundberg (first year).
2019: 11-3 (state qualifier).
Outlook: Sundberg, who played soccer at Southwest and was later an assistant coach at her alma mater, takes over for Jim Ageton. Her first team at Southeast is young but has some talented players at each position.
Southwest
Coach: Thomas Nettleton (eighth year).
2019: 11-4 (district finalist).
Outlook: Southwest should be a contender for the LPS championship. The Silver Hawks have a team with a lot of juniors and seniors who have had success in both soccer and other sports, and are joined by some talented freshmen and sophomores.