What could have been a rebuilding year for the Lincoln East girls soccer team hasn't been.
And now the Spartans are in position to be one of the No. 1-seeded teams for the district soccer tournaments, which would put the Spartans in the best position to return to the state tournament for the first time since 2014.
With a 6-0 win against Lincoln High on Thursday evening at Seacrest Field, the Spartans improved to 8-2. East is ranked No. 7 in Class A, just behind Lincoln Southeast and Lincoln Southwest.
East needs just two more wins to match last year's 10-6 record. And the Spartans sit at No. 5 in the wild-card point standings, with the top seven teams getting the No. 1 seeds for the district tournaments.
East had 11 seniors on last year's team, including two all-city players.
"I was questioning how we would be because we just graduated 11 seniors," said East coach Chuck Morgan. "But we came out and played well from the first day. It's a pleasant surprise. I thought this would be more rebuilding, and we're a younger team."
Why has East been able to exceed expectations?
"It's the talent that we have," Morgan said. "The kids like each other and play for each other and there is no selfish play on this team. You saw plenty of passes this evening. Haley (Peterson) could have had several shots, but she gave it up. The chemistry and camaraderie that we have is really strong."
When East started the season with a 4-0 record, it was the best start to the season for the program in 12 years. East is still the last Lincoln team to win a Class A girls state championship, in 2005.
That 4-0 start this year included a couple of good wins against Omaha Mercy and Omaha Westside.
Later, East suffered its only losses, against Lincoln Southeast and Lincoln Southwest.
But then the Spartans upset then-No. 3 Papillion-La Vista 3-2 in overtime.
"Papillion-La Vista was 8-1 and one of top leaders in wild-card points in the state," Morgan said. "That was a 50-point win for us. That was a pretty big win."
On Thursday, sophomore Briley Hill led the Spartans with two goals, and sophomore Haley Peterson scored one goal and had two assists.
Alex Ebert, Josie Arduser and Jill Altmaier also scored for the Spartans.
East didn't score until the 20th minute, when Peterson put in a shot from 15 yards. Then the goals really came, with the Spartans scoring all six goals in about 45 minutes.
Lincoln East vs. Lincoln High, 4.11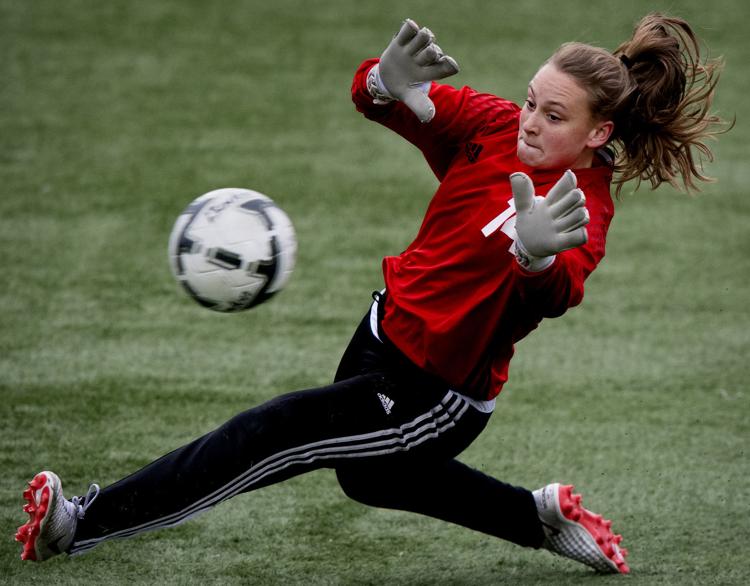 Lincoln East vs. Lincoln High, 4.11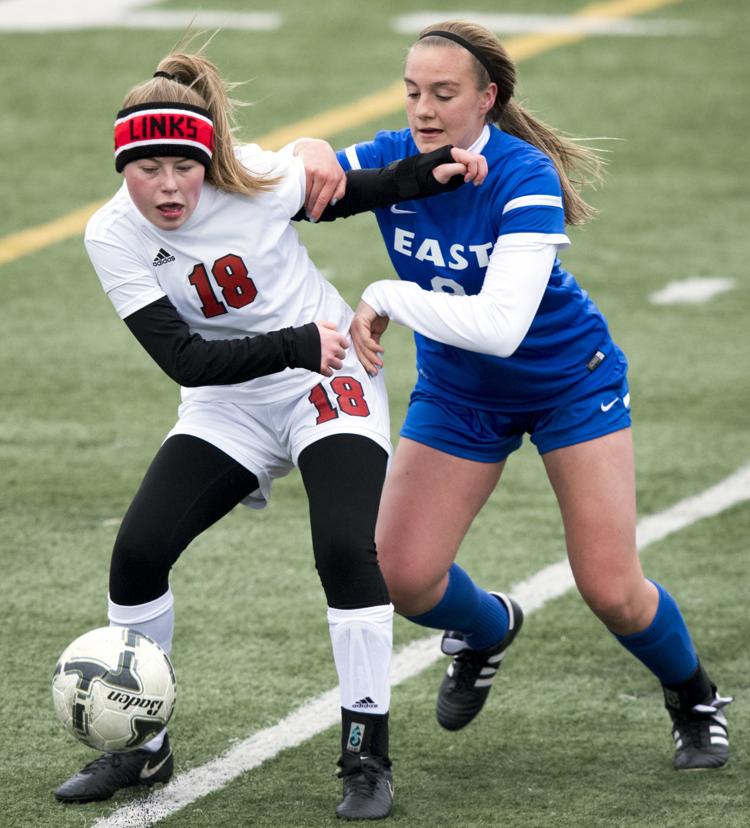 Lincoln East vs. Lincoln High, 4.11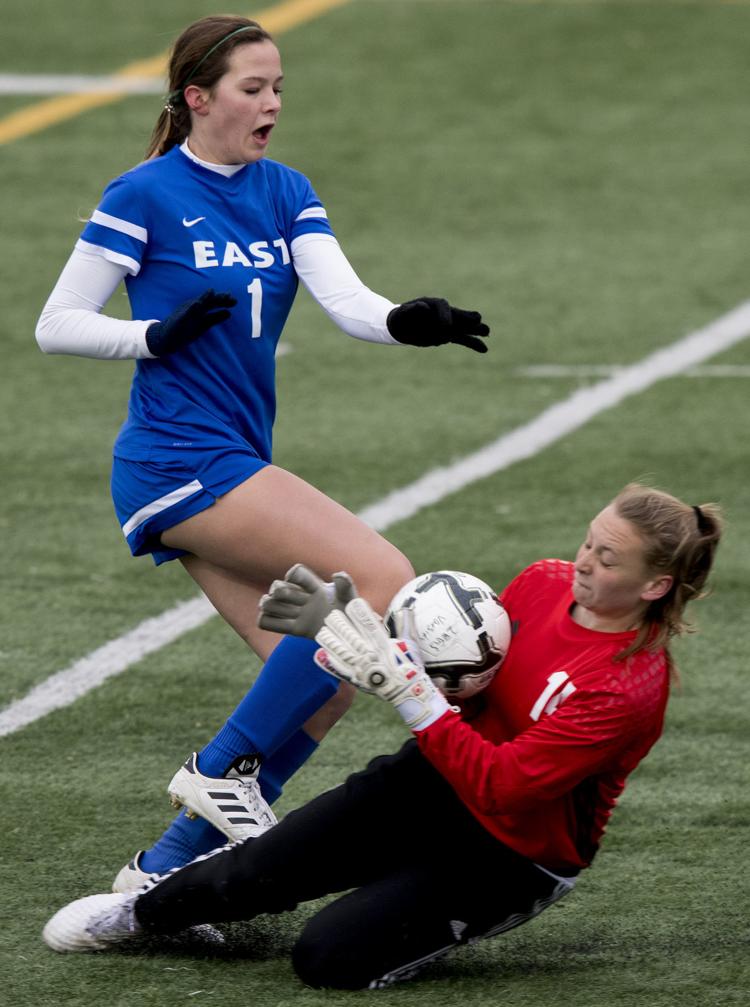 Lincoln East vs. Lincoln High, 4.11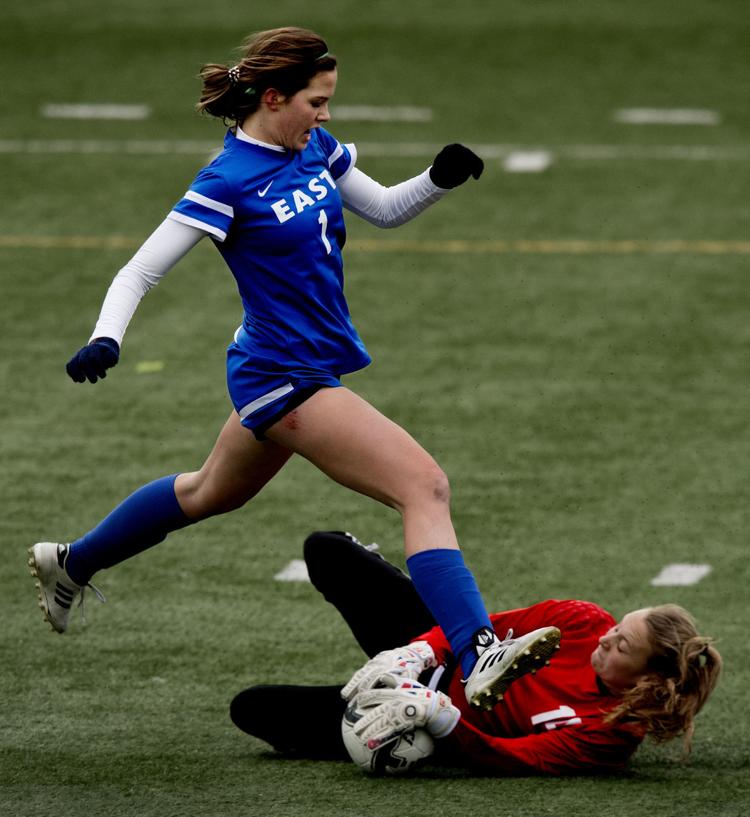 Lincoln East vs. Lincoln High, 4.11
Lincoln East vs. Lincoln High, 4.11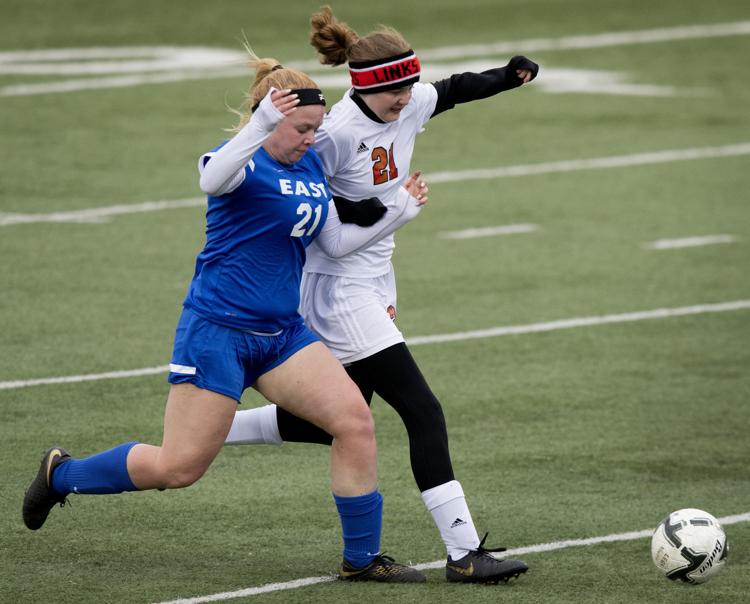 Lincoln East vs. Lincoln High, 4.11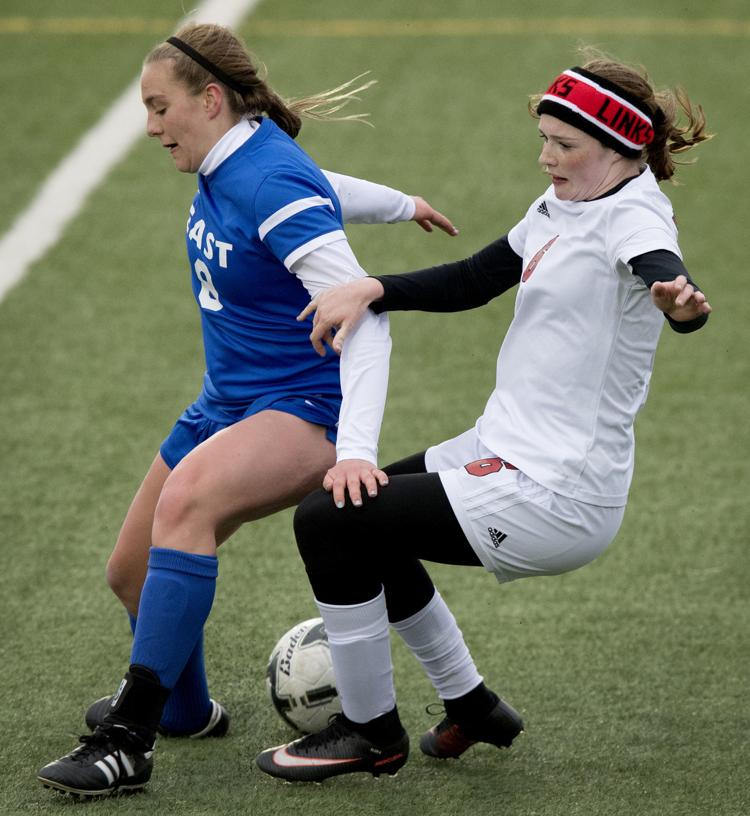 Lincoln East vs. Lincoln High, 4.11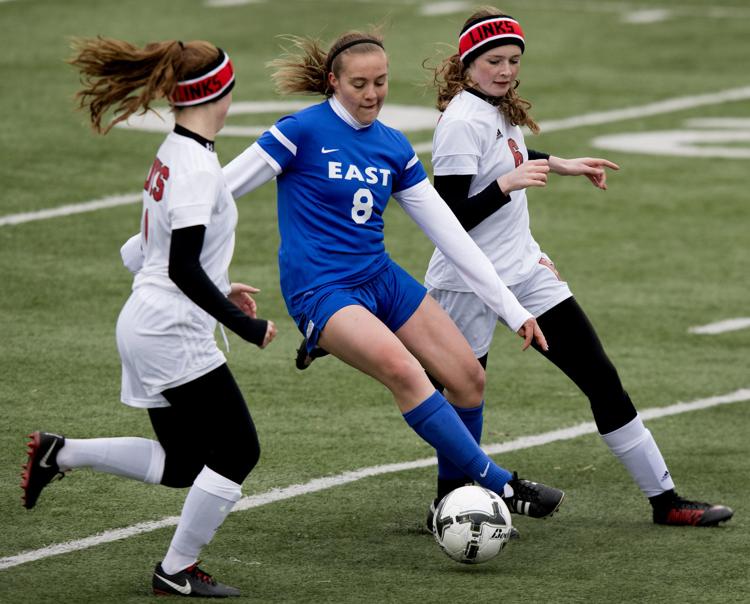 Lincoln East vs. Lincoln High, 4.11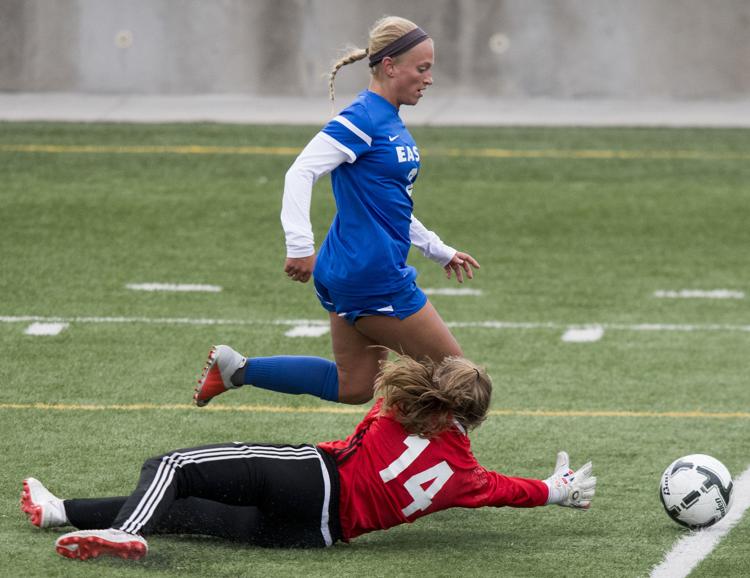 Lincoln East vs. Lincoln High, 4.11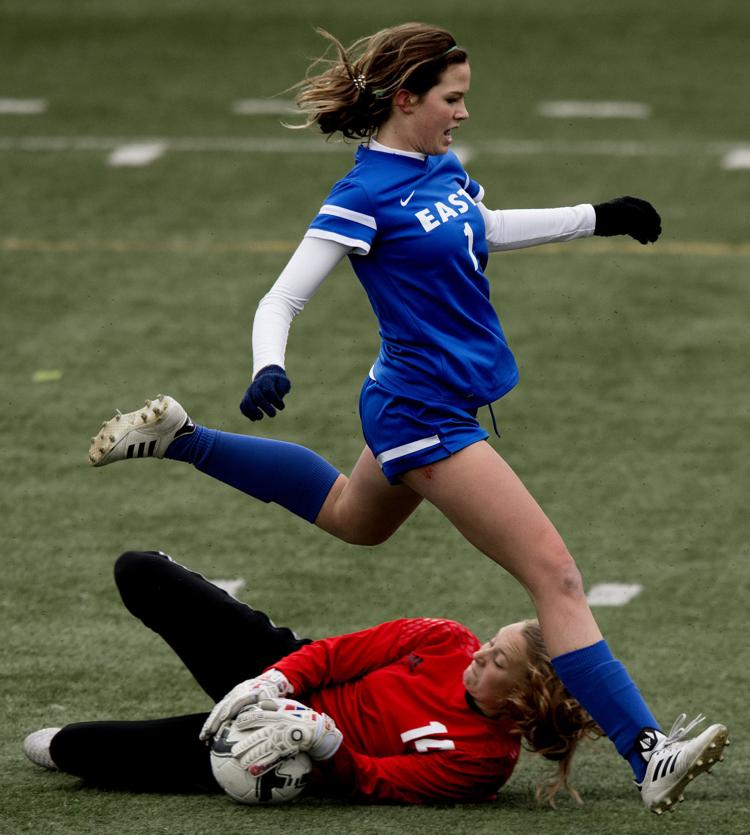 Lincoln East vs. Lincoln High, 4.11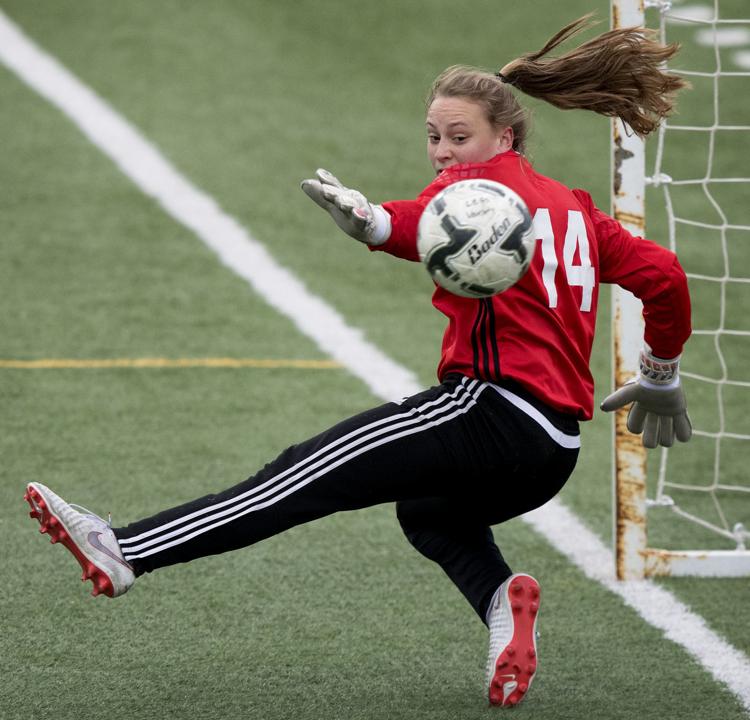 Lincoln East vs. Lincoln High, 4.11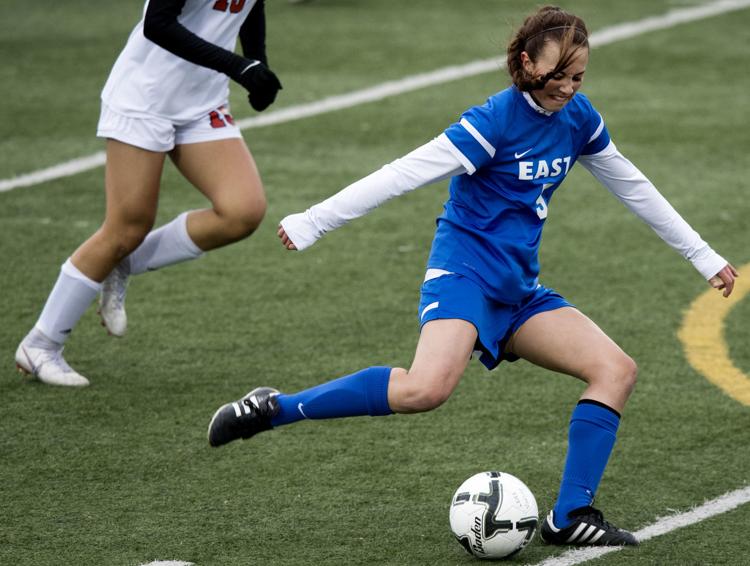 Lincoln East vs. Lincoln High, 4.11