Alexa Gobel only had to live with a bad memory for about 30 minutes on Wednesday, and then she wiped it away with a great memory.
The Lincoln Southwest sophomore goalkeeper made two saves during the shootout of a huge No. 1 vs. No. 2 matchup against Lincoln East. That allowed previously No. 2 Southwest to win 2-1 at Seacrest Field.
Southwest won the eight-round, sudden-death shootout 6-5. Both teams entered the match with identical records of 7-0.
Southwest led for most of the match. Southwest got the first goal of the match, scored by senior Ava Spinar in the 16th minute. She took a short centering pass from Kennedi Williams and scored on a shot from about 10 yards out.
About 63 minutes later, and with just 19 seconds remaining in regulation, East tied the match.
Sophomore Paige Poppe, who sometimes plays on the junior varsity team, scored the tying goal. Gobel stopped a long shot, but she couldn't hold onto the ball and it bounced in front of the goal where Poppe was. She pounced on it and quickly shot it in.
"That last free kick that they had it was on my arms, and then in bounced out, and someone was there to finish it, which was really unfortunate," Gobel said. "But our team really pulled through and everyone was super-supportive. Obviously I was really upset, because it was right at the very end, but everyone was there to pick me up."
Still tied after 20 minutes of overtime, the match went to a shootout. Gobel made two saves. She dived to make the winning save.
"It's a guessing game, and I just happened to guess right," Gobel said. "I caught it and landed and was like, 'OK, I have it.' I was just very thankful."
Emma Hain and Gobel had each played goalie for Southwest during the match. Coach Thomas Nettleton went with Gobel in the shootout.
"I know (Gobel) was disappointed with 20 seconds left in the game spilling the ball," Nettleton said. "I just felt she needed an opportunity to build herself back up. We wanted that for her, and she did a phenomenal job."
With the shootout tied 3-3 after five rounds, the shootout shifted to sudden death. But even as Southwest went deep into its lineup of shooters, they kept making shots, with Riley Wells, Claire Kniss and Kynlie Simpson each converting.
"There were people who didn't know they were going to shoot in the shootout, and they stepped up," Gobel said.
After Gobel's second save, Simpson made her shot to the top corner of the net to clinch the win.
"That's a pretty big moment," Nettleton said "Two undefeated teams, and a big crowd for the first time in a very long time. So that moment just felt really big. And I couldn't be happier for Kynlie Simpson. She's a young lady who at one point doctors told her she shouldn't play soccer anymore, and for her to get the winning kick I was just happy for her."
Southwest already has three wins against ranked teams this season (Millard West, Omaha Marian and Lincoln East).
East was missing a few players for the match, including Nebraska soccer recruit Haley Peterson.
Photos: Lincoln East, Lincoln Southwest go to a shootout to settle city clash
Lincoln Southwest vs. Lincoln East, 4.7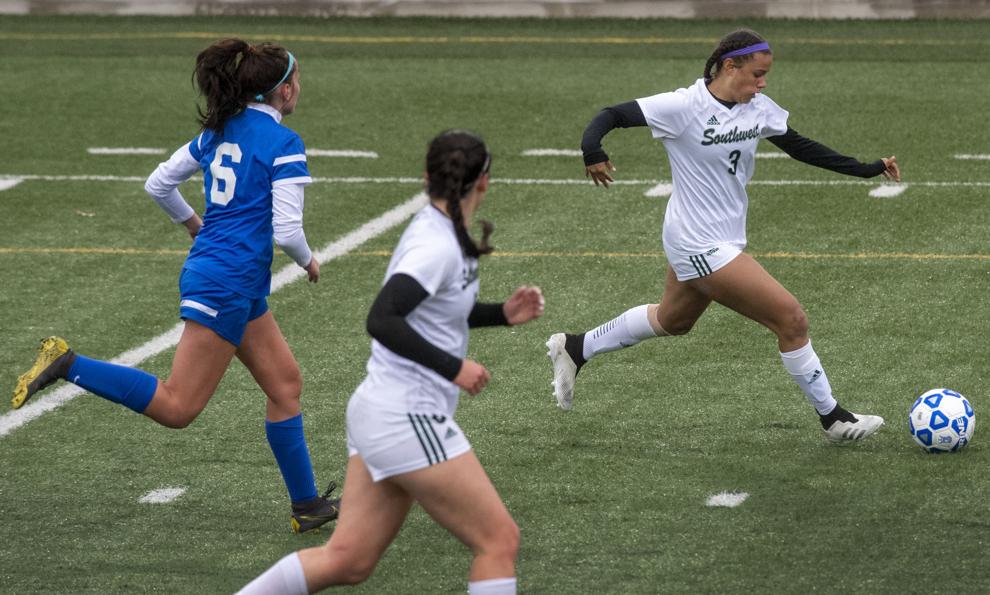 Lincoln Southwest vs. Lincoln East, 4.7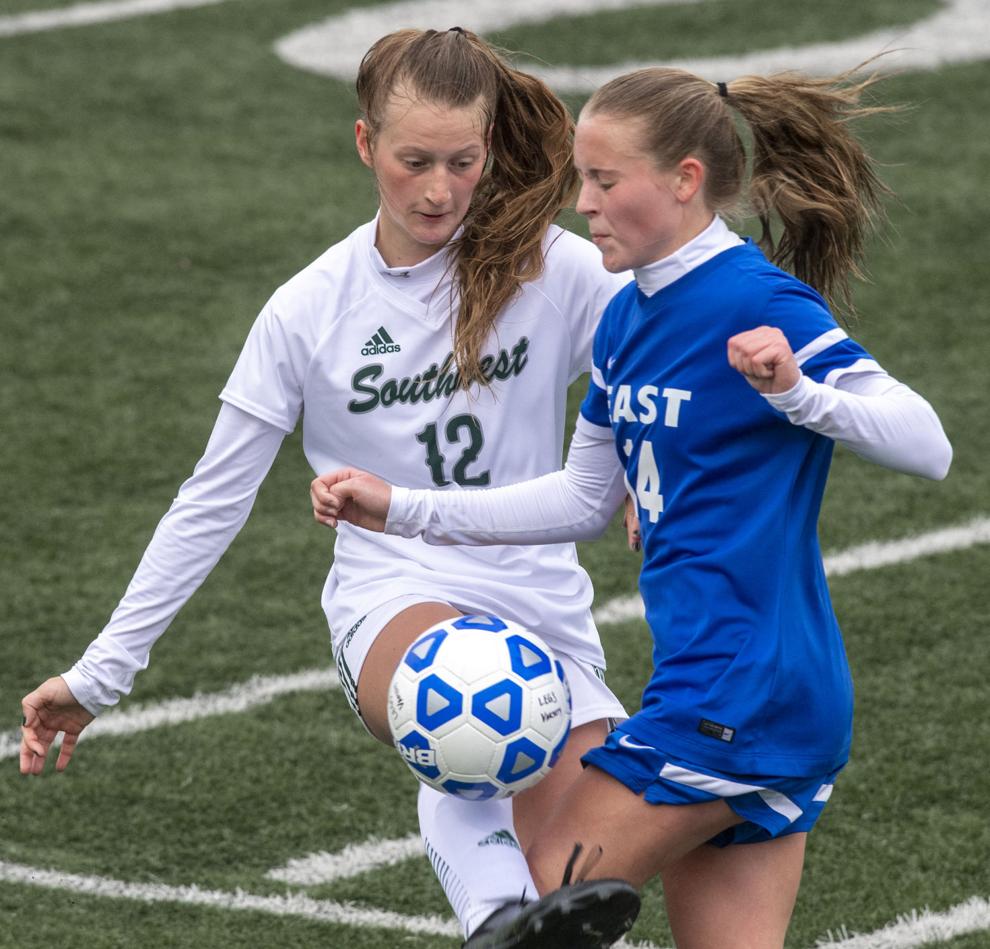 Lincoln Southwest vs. Lincoln East, 4.7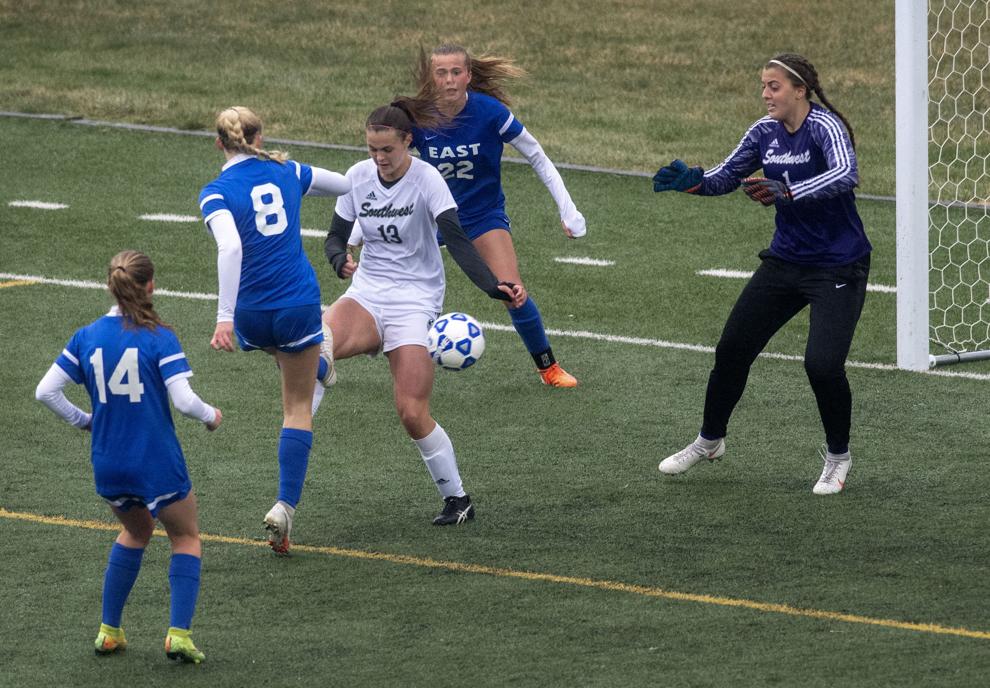 Lincoln Southwest vs. Lincoln East, 4.7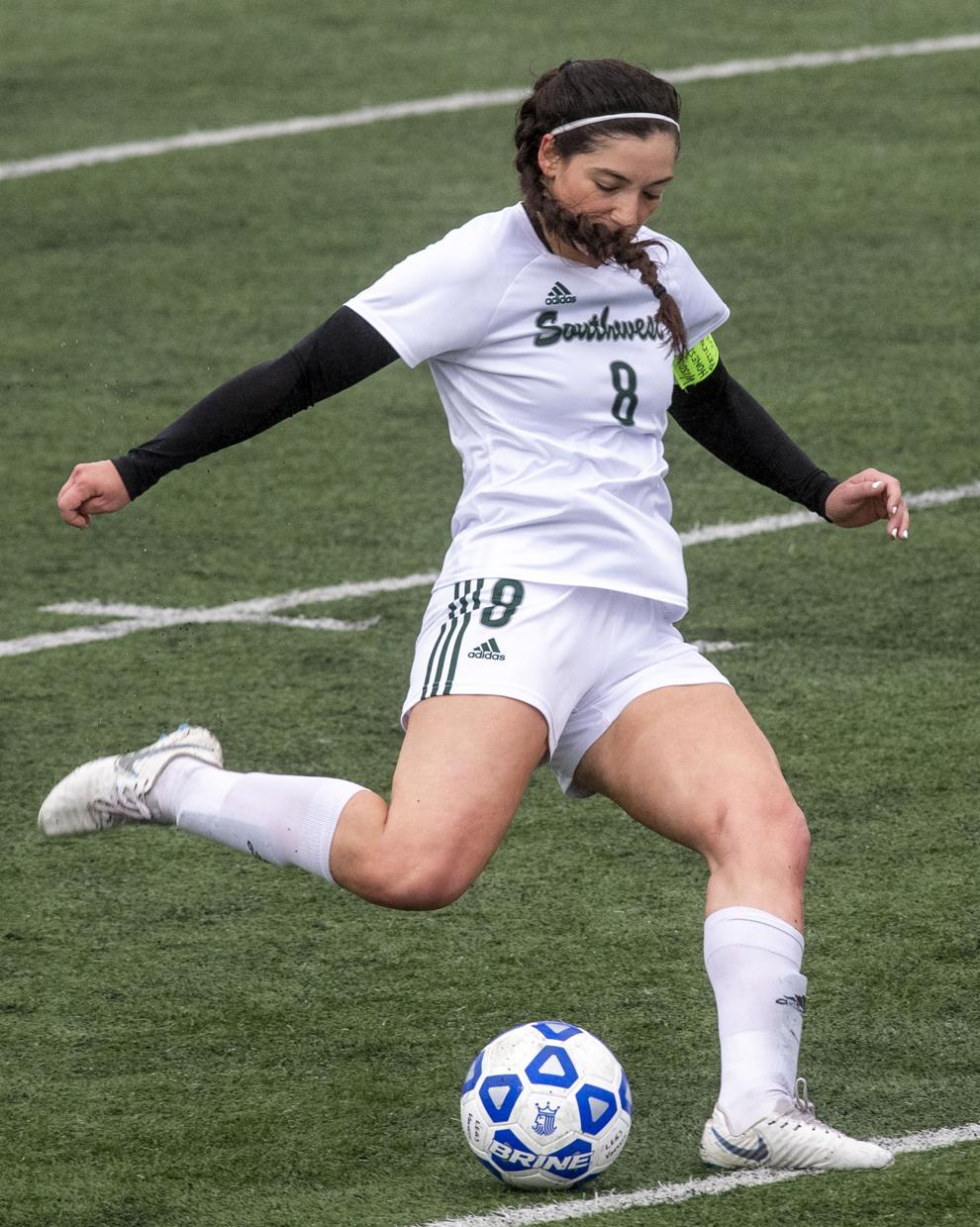 Lincoln Southwest vs. Lincoln East, 4.7
Lincoln Southwest vs. Lincoln East, 4.7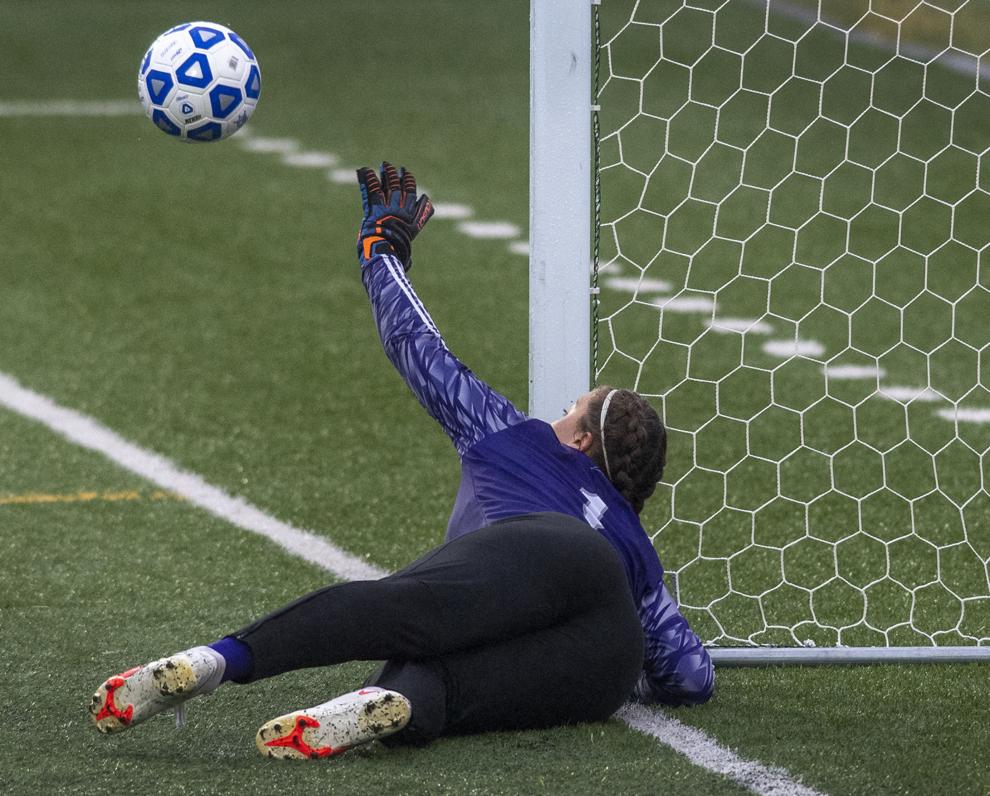 Lincoln Southwest vs. Lincoln East, 4.7
Lincoln Southwest vs. Lincoln East, 4.7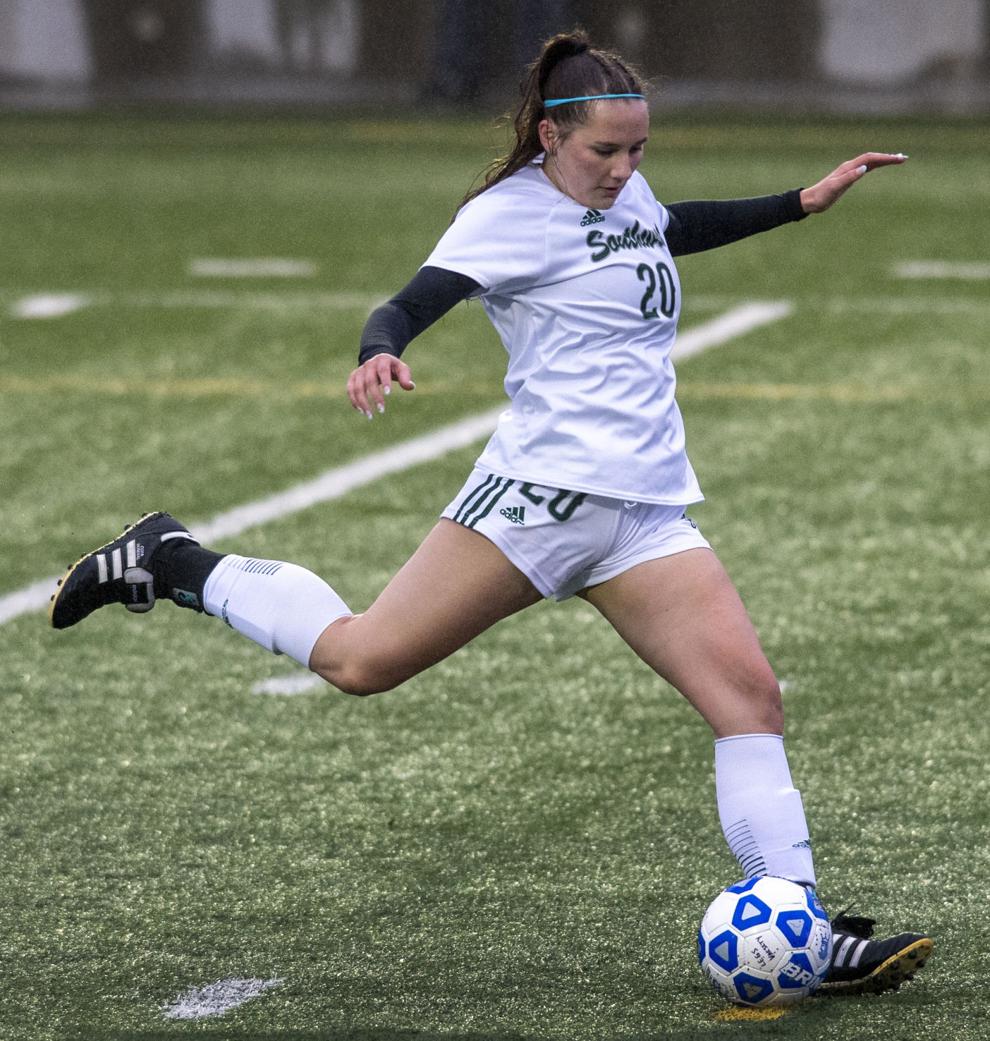 Lincoln Southwest vs. Lincoln East, 4.7