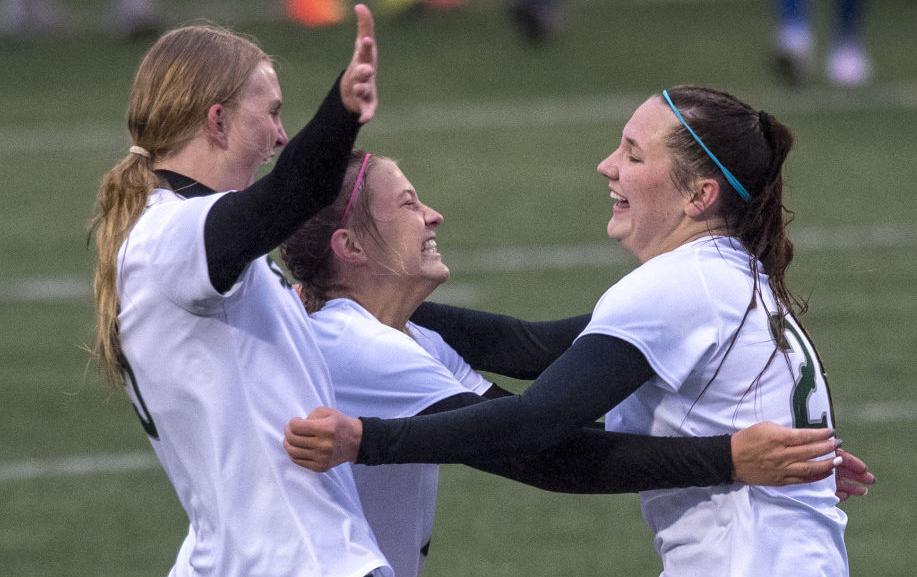 Two Lincoln teams are closing in on a perfect regular season. Brent C. Wagner updates the ratings.
(Records through Tuesday)
2. Lincoln Southwest (11-0); 3
4. Creighton Prep (9-4); 2
5. Omaha Westside (7-4); 7
8. Millard North (7-7); 5
9. Millard South (8-4); 10
Contenders: Lincoln Southeast, Omaha Central, Papillion-La Vista South.
Comments: Lincoln Southwest moves up to No. 2 following Creighton Prep's 4-2 loss against Gretna. Southwest is now just two wins away from an undefeated regular season, with matches remaining against Lincoln Southeast and Norfolk.
Matches to watch: Friday—Lincoln East vs. Kearney. Saturday—Omaha Westside at Creighton Prep.
9. Mount Michael (7-4); 9
10. Columbus Scotus (5-6); -
Contenders: Kearney Catholic, Ralston.
Comments: Lexington won the Central Conference Tournament championship last week. In three tourney matches, Lexington scored 26 goals and conceded none. Scottsbluff moves up to No. 4. Props to Norris and Elkhorn North for meeting Scottsbluff in Kearney for matches earlier this season, giving Scottsbluff a few more matches against Nebraska competition during a season that usually includes playing several Wyoming teams. Scottsbluff beat both Norris and Elkhorn North.
Match to watch: Thursday—Blair at Bennington.
1. Lincoln Southwest (11-0); 1
3. Lincoln East (10-1); 3
4. Papillion-La Vista (8-5); 5
5. Papillion-La Vista South (9-3); 4
6. Millard North (8-6); 6
9. Elkhorn South (6-4); 9
10. Omaha Westside (4-6); 10
Contenders: North Platte, Omaha Central.
Comments: Like the boys squad at Lincoln Southwest, the Southwest girls team is also closing in on an undefeated regular season with only a match against Norfolk remaining.
Matches to watch: Thursday—Millard West at Gretna, Millard North at Elkhorn South. Friday—Lincoln East at North Platte.
2. Omaha Duchesne (9-2); 2
5. Lincoln Lutheran/RC (9-1); 5
9. Columbus Scotus (6-4); 9
10. Elkhorn North (5-6); -
Contenders: Aurora, Elkhorn, Waverly.
Comments: Norris won the Eastern Midlands Conference Tournament, remains undefeated and moves up to No. 3. Also, first-year program Elkhorn North moves into the ratings for the first time.
Matches to watch: Thursday—Elkhorn North at Omaha Gross. Saturday—Lincoln Lutheran/Raymond Central at Norris, Aurora at Waverly.