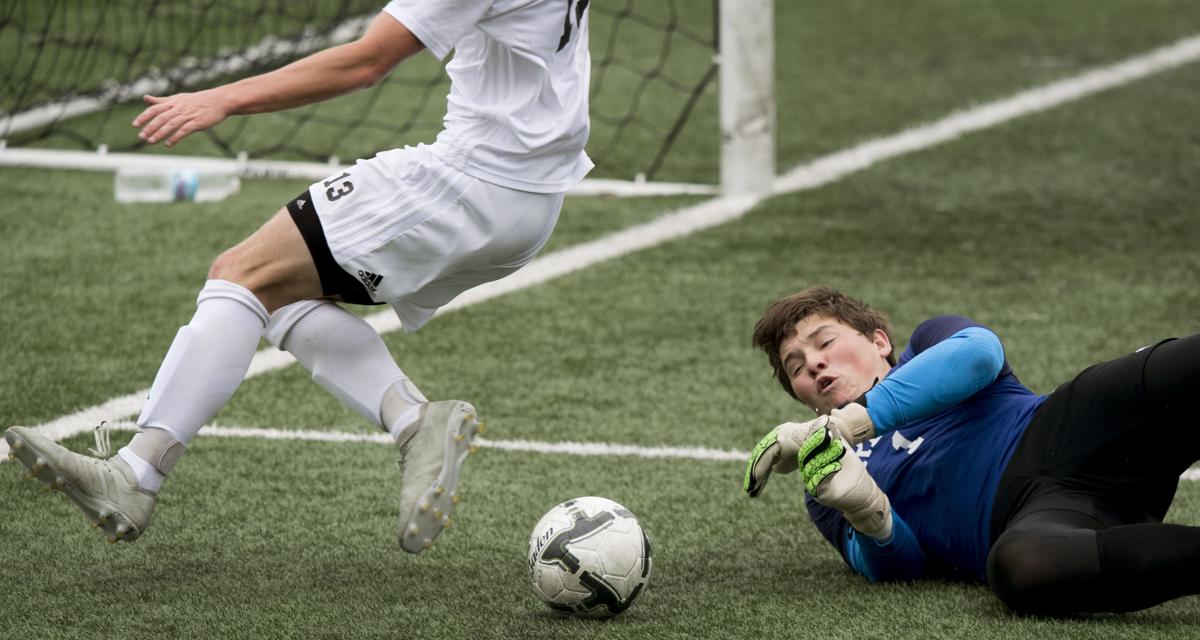 The Cornhusker State Games, the amateur sports festival open to all Nebraskans, has added a division to its soccer offerings that will allow high school teams to still have the chance to play some matches together and win a tournament this year.
That chance will occur later this month, about four months after the high school soccer seasons in the state were canceled due to COVID-19. The State Games are going on as scheduled July 17-26, although several sports have been canceled this year, including youth soccer.
A division for high school teams is not normally part of the State Games, with those divisions usually more geared to age groups like those used for club soccer. But a high school division will allow players from all four high school grades to play on the same team, and see which may have been some of the better teams in the state in 2020.
And the players probably have a high school soccer coach to thank for the chance they'll get to play together. Nik Stevenson, an assistant boys coach at Papillion-La Vista South, asked the State Games on Twitter in May if it would be possible to add a high school division. Then the State Games quickly made it happen.
"Our thought was, 'Well why wouldn't we?'" said Luke Derowitsch, the State Games sport director for soccer. "There is no (health department) restrictions for us, and the coaches know what restrictions they have to follow, so we decided to put on a high school format."
The response has been better than officials expected, with eight boys teams already registered. That includes three teams that played in the Class A state tournament last season: Papillion-La Vista, Papillion-La Vista South and Lincoln Southwest. Other teams planning to play are Grand Island, Elkhorn, Omaha Skutt, Norris and Beatrice.
"We're poised to have a pretty solid high school tournament," Derowitsch said.
Teams may still register, and the deadline is July 10. More information is available on the State Games website. No teams have registered yet for the high school girls division.
The tournament will have a World Cup format and be played over two weeks, with many of the matches played during the week. Teams will begin with pool-play matches before ending in a traditional bracket format. Officials will try to schedule matches around conflicts, which will include graduation ceremonies for Lincoln Public Schools.
The championship match is scheduled for July 26. The matches will be played at the Lincoln Sports Foundation Sports Complex.
Lincoln Southwest coach Derek Scheich is pleased that the Silver Hawks will have this opportunity.
"I ran it by it by my guys to see if they'd be interested and they jumped at the chance to play," Scheich said. "We're excited just to be able to play as a team because we didn't get that chance in the spring."
Southwest will probably have a few practices before the tournament begins. The Southwest team will be made up of players who were expected to be on the varsity team this spring, including seniors.
"We had some seniors where it was their first and only year on varsity and that got taken away from them, so now they'll at least get to play with this group of people," Scheich said.
Briefly
There will still be all-star soccer matches for high school seniors this summer, and the format has been expanded to include more players. The Nebraska High School Soccer Senior Showcase, hosted by Special Olympics Nebraska, will be July 24-25 at Omaha Skutt. Boys and girls matches for Class B will be on July 24, with Class A matches on July 25.