Southwest has reached the championship match for the second time in program history.
Creighton's Morrison Stadium will be a soccer hotbed for the next eight days. Here's your one-stop for all of the action.
Last week, the Dragons dropped a penalty shootout against Millard North in their district final. This time, the "coin" flipped their way.
The Packers thought they were also going to be highly competitive in 2020. "We were loaded last year and we could have probably won state."
The mindset? "We have nothing to lose ... Like against Gretna and Lincoln Southwest we just said, 'Let's just go out there and give it our all.'"
Creighton's Morrison Stadium will host all the action. Let us keep you up to date with scores and schedules.
No. 2 Gretna defeated No. 3 Lincoln East 2-1 in a shootout in a Class A state soccer semifinal Saturday in Omaha. World-Herald photos by Lily Smith
The Warriors won the shootout 3-0, with junior goalie Addi Ernstmeyer saving all three shots she faced.
Class B No. 3 Norris continued its undefeated season, defeating Lexington 2-0 in the state quarterfinals on a rainy Friday morning.
Three different goal scorers propel No. 2 Omaha Duchesne to a 3-0 win against Omaha Mercy in the opening round.
Lincoln Lutheran/Raymond Central defeated Columbus Scotus 1-0 in Class B girls state soccer action Friday. World-Herald photos by Lily Smith
Norris shut out Lexington in Class B girls state soccer action Friday at Morrison Stadium in Omaha. Journal Star photos by Gwyneth Roberts
The Badgers had never had a spring season with more than six wins in their program's history, let alone make a state tournament.
The highlights from the four Class B state boys soccer matches Thursday in Omaha.
After going 39 minutes without a goal to start the match, the teams combined for nine goals over the next 31 minutes of the match.
Lincoln Southwest finished with 19 shots on goal, but many were from long distances. Millard North had five shots on goal.
Lincoln East defeated Papillion-La Vista South 6-4 in Class A state soccer action Wednesday in Omaha. Journal Star photos by Francis Gardler.
Lincoln Southwest lost for the first time this season as Millard North won the state tournament first-round match in a shootout. Journal Star …
With her third goal of the match the future Husker set the Class A state record for goals in a season with 47.
Goals can be difficult to come by in the state tournament. Perhaps that makes the Silver Hawks' scoring burst even more impressive.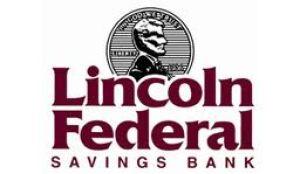 Lincoln Federal Savings Bank

Tabitha Health Care Services
Coach Tyler Ortlieb said some of the younger Dragons "psyched themselves out going into the game," and he noticed it in a scoreless first 15 minutes.
The best match of the first day of the Class A state boys soccer tournament was the last one, the lone game decided by one goal.
Southwest defeated Grand Island 3-0 in Class A boys state soccer tournament action Tuesday at Morrison Stadium. Journal Star photos by Gwyneth…
Gretna defeated Lincoln Southeast 5-0 in the first round of the state boys soccer tournament Tuesday. Journal Star photos by Gwyneth Roberts
"I really like going against people taking penalty kicks because I know I'm not expected to save them, so I feel like they have all of the pre…
One of the smallest soccer schools in the state, the Warriors, who co-op with Raymond Central, are headed to the state for the first time since 2013.
A look at Saturday's results from the pitch.