Omaha Skutt is the unofficial state champion in high school boys soccer for the 2020 season.
The Husker soccer freshman has a lot of appreciation for this weekend's high school soccer showcases, which raised money for the Special Olympics.
Papillion-La Vista South and Omaha Skutt will play Sunday morning for the unofficial state championship in high school boys soccer this year.
OMAHA — Raymond Central doesn't have its own girls soccer team, but students at the school can still play the sport because of a co-op team wi…
The Nebraska High School Soccer Senior Showcase will have matches on Friday and Saturday at Omaha Skutt High School.
Eight years after she graduated from high school, Paige Nielsen is still playing soccer, and it has taken her all over the world.
Thanks to a tweet from a soccer coach in the Metro, a high school soccer division has been added to the lineup for the Cornhusker State Games.
Liz Sundberg takes over for Jim Ageton, who resigned earlier this month to spend more time with his family.
Gov. Pete Ricketts continues to relax some sports restrictions. On Monday, state officials announced that contact sports can begin July 1.
Beginning immediately, NSAA member schools may hold open gyms for basketball, football, soccer and wrestling under restrictions.
Guardians signing a waiver. Temperature checks. Masks. Here's a look at how LPS is reopening weight rooms for its student-athletes.
The Northern Illinois commit led the state in goals by a defender (eight) and added three assists as a junior last season.
Join host Geoff Exstrom for a virtual edition of the seventh annual Lincoln Journal Star Area Prep Sports awards, which honors the top athlete…
Lincoln Southwest captured its third straight NSAA Cup with the release of the final points standings Wednesday.
The seventh annual Journal Star Area Prep Sports Awards are here. In the coming days, we'll reveal nominees for each category.
College and high school soccer coaches explain why they see so much value in the players who play the defender positions.
In a Q&A, three girls soccer players answer questions about playing as defenders.
The list of 47 high school girls soccer players in Nebraska known to have committed to play NCAA Division I soccer.
Student-athletes from nearly 250 schools across the state are being honored by the Lincoln Journal Star for Academic All-State.
Saul Perez is the new coach of the Lincoln Northeast boys soccer team, replacing Chris Simley, who resigned after 12 years. 

Tabitha Health Care Services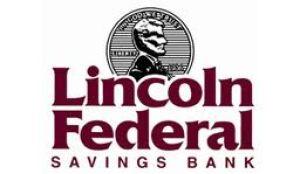 Lincoln Federal Savings Bank
The document highlights a stepladder, three-phase approach, which includes a plan for reintroducing sports other than baseball and softball. 
Can athletes train outside? Can lifters have a spotter? The NSAA released a Q&A regarding the reopening of weight rooms.
See profiles of those winning Journal Star Academic All-State honors, as well as a listing of those earning the designation.
Eleven players on the Southeast boys soccer team were selected for Journal Star Academic All-State honors, seven of which have 4.2 GPA or higher. 
A look at the guidelines set forth by the NSAA in regards to maintaining cautious of the coronavirus during workout sessions. 
A look at how Briley Hill is trying to buck the trend of in-state athletes having little impact on the Nebraska women's soccer team. 
The Journal Star is writing about seniors and senior-laden teams that had their 2020 spring seasons taken away from the COVID-19 pandemic.