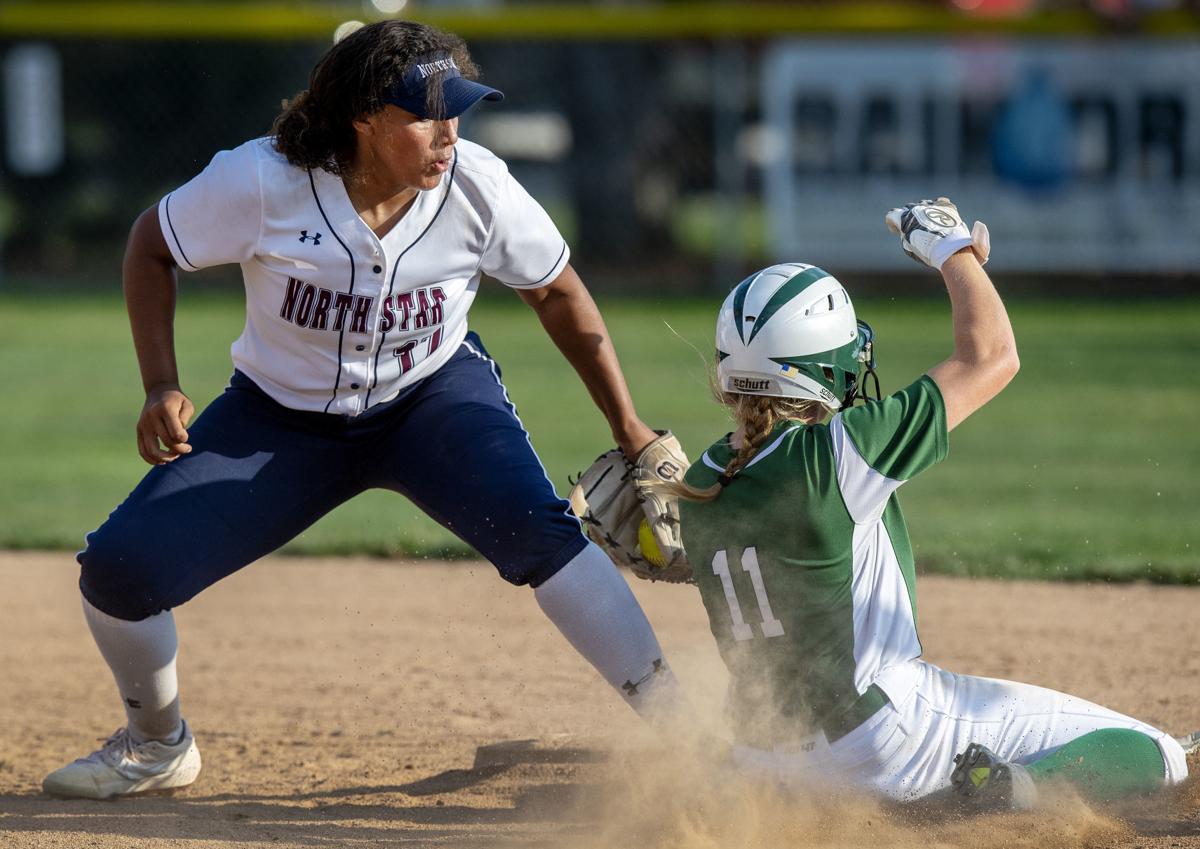 1. Papillion-La Vista (15-0);1
6. Millard South (10-2);7
7. Lincoln Southwest (9-4);2
8. Lincoln North Star (11-4);5
10. Millard North (8-7);-
Contenders: Elkhorn South, Omaha Burke.
Comments: Papillion-La Vista solidifies its No. 1 spot after winning the Papillion-La Vista South Invitational, including a 4-0 win against Class B No. 1 Omaha Skutt in the final. There is a lot of shakeup behind the Monarchs. Gretna shoots to fourth after a strong showing at the Papio South tourney, including an 8-0 win against Lincoln Southwest. The Silver Hawks and Lincoln North Star split a doubleheader Tuesday, so it's tough to put one over the other this week. LSW gets the nod for an earlier win against Elkhorn. Kearney moves in after a 12-1 start, and the Bearcats will be tested Thursday against North Star. The Metro Tournament could clear up some things next week.
Key games: Thursday-Monday—Metro Conference Tournament. Thursday—Lincoln North Star at Kearney. Saturday—Columbus Invite (Elkhorn). Tuesday—Millard West at Gretna, Millard South at Omaha Marian, Papillion-La Vista at Omaha Burke.
You have free articles remaining.
Contenders: Adams Central, Bennington, NEN.
Comments: Only two teams have played within four runs of Class A top-ranked Papillion-La Vista — Omaha Marian and Omaha Skutt. The SkyHawks fell short against Papio on Saturday, but nevertheless had a strong Papio South tournament. Hastings beat Beatrice 10-6 Monday, and those two teams have split their two meetings this year. The Lady Orange won the first 12-3. Strength of schedule is key reason why Northwest and Omaha Gross remain in the top 10. Northwest nearly knocked off Beatrice on Monday, while Gross was leading Skutt in the fifth inning Tuesday before losing 9-6.
Key games: Thursday—Beatrice at Seward, Waverly at Omaha Skutt. Saturday—Hastings Invite (Adams Central, Crete, Hastings), Columbus Invite (Beatrice). Tuesday—Seward vs. Malcolm and Fairbury (host), Waverly at Bennington.
3. Guardian Angels CC (9-0);3
10. Bishop Neumann (10-5);10
Contenders: Boone Central, Freeman, Kearney Catholic, Logan View/SS, Southern Valley/Alma, Tekamah-Herman.
Comments: Fairbury beat three rated teams to win its own tournament and followed with a convincing 10-run win against Auburn on Tuesday. The Jeffs have found their groove. Malcolm edging Milford by a run and Milford clipping Hastings St. Cecilia by a run led to the only changes this week. Malcolm, which has several new starters this year, hasn't lost against Class C competition.
Key games: Thursday—Fairbury at Milford, Arlington at NEN, Southern Valley/Alma at Cozad. Saturday—Columbus Lakeview Invite (Boone Central, GACC, Logan View/SS), Cozad Invite (Cozad, Kearney Catholic, Southern Valley/Alma). Monday—Fairbury vs. Malcolm and Seward. Tuesday—Centennial at Milford, Bishop Neumann at Logan View/SS, Southern Valley/Alma at Hastings SC.